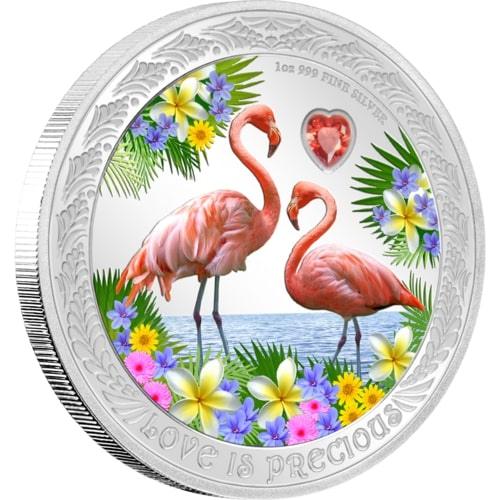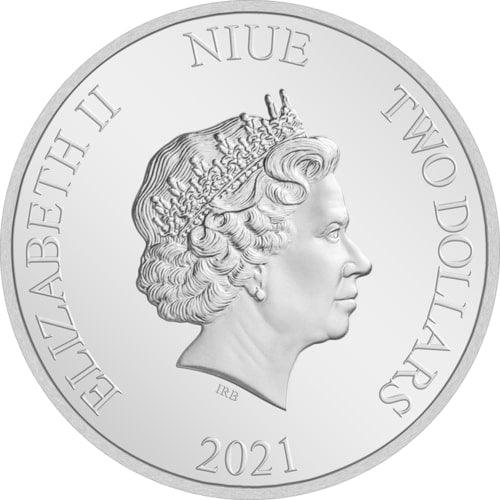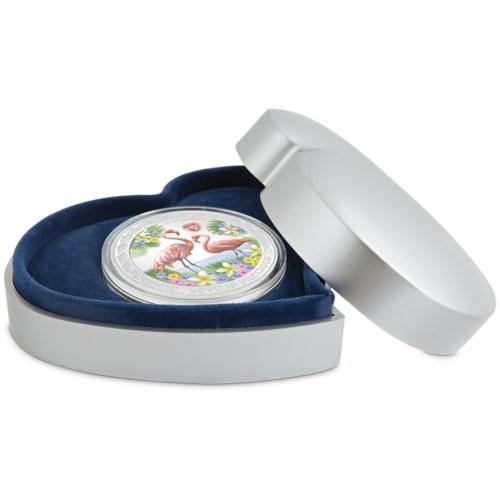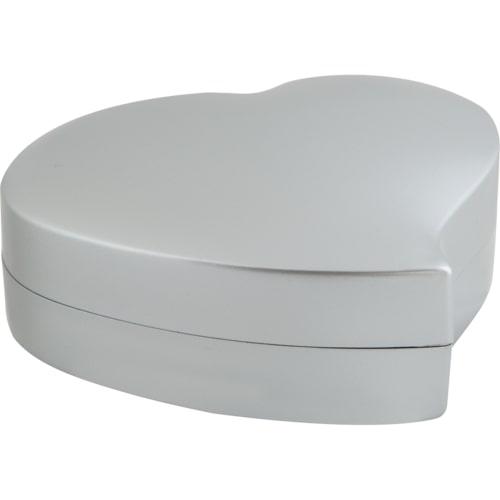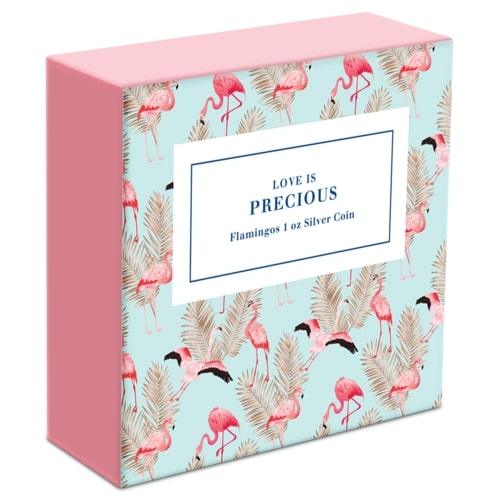 FLAMINGOS Love is Precious 1 Oz Silver Coin $2 Niue 2021
This beautiful 1 Oz Silver coin is part of the wonderful "Love is Precious" series, dedicated to the lovers around the globe. In this edition – the Flamingos. The coin has a beautiful coloration, has an incredible heart-shaped Zirconia insert, has a Proof quality and comes in a heart-shaped case, along with the Certificate of Authenticity. Limited mintage to 3000 pieces worldwide!
Experience the enchanting allure of love with the Love is Precious Flamingos 1 Oz Silver Coin. This stunning coin captures the essence of romance with its exquisite design featuring two graceful flamingos surrounded by a vibrant array of flowers. Above them, a brilliant red heart-shaped cubic zirconia adds a touch of elegance and sparkle to the scene. The coin's intricate border showcases the finely engraved inscription "Love is Precious," further emphasizing the sentiment behind this precious piece.
As a legal tender coin issued by the esteemed New Zealand Mint, this coin holds both numismatic and sentimental value. It comes presented in an elegant heart-shaped coin case, providing a fitting display for this symbol of enduring love. The lower mintage of only 3,000 coins worldwide for 2021 enhances its rarity and desirability among collectors and gift-givers alike.
Each coin is accompanied by an official Certificate of Authenticity, featuring a heartfelt quote that encapsulates the essence of love: "Two souls with but a single thought; two hearts that beat as one." This certificate adds a personal touch and serves as a testament to the authenticity and uniqueness of the coin.
Crafted from one full ounce of pure silver, with a purity of 99.9%, this Love is Precious coin combines precious metal craftsmanship with artistic beauty. Whether you're looking to expand your coin collection or seeking the perfect gift for a loved one, this Flamingos Love is Precious silver coin is a symbol of love, devotion, and the enduring beauty of cherished relationships.