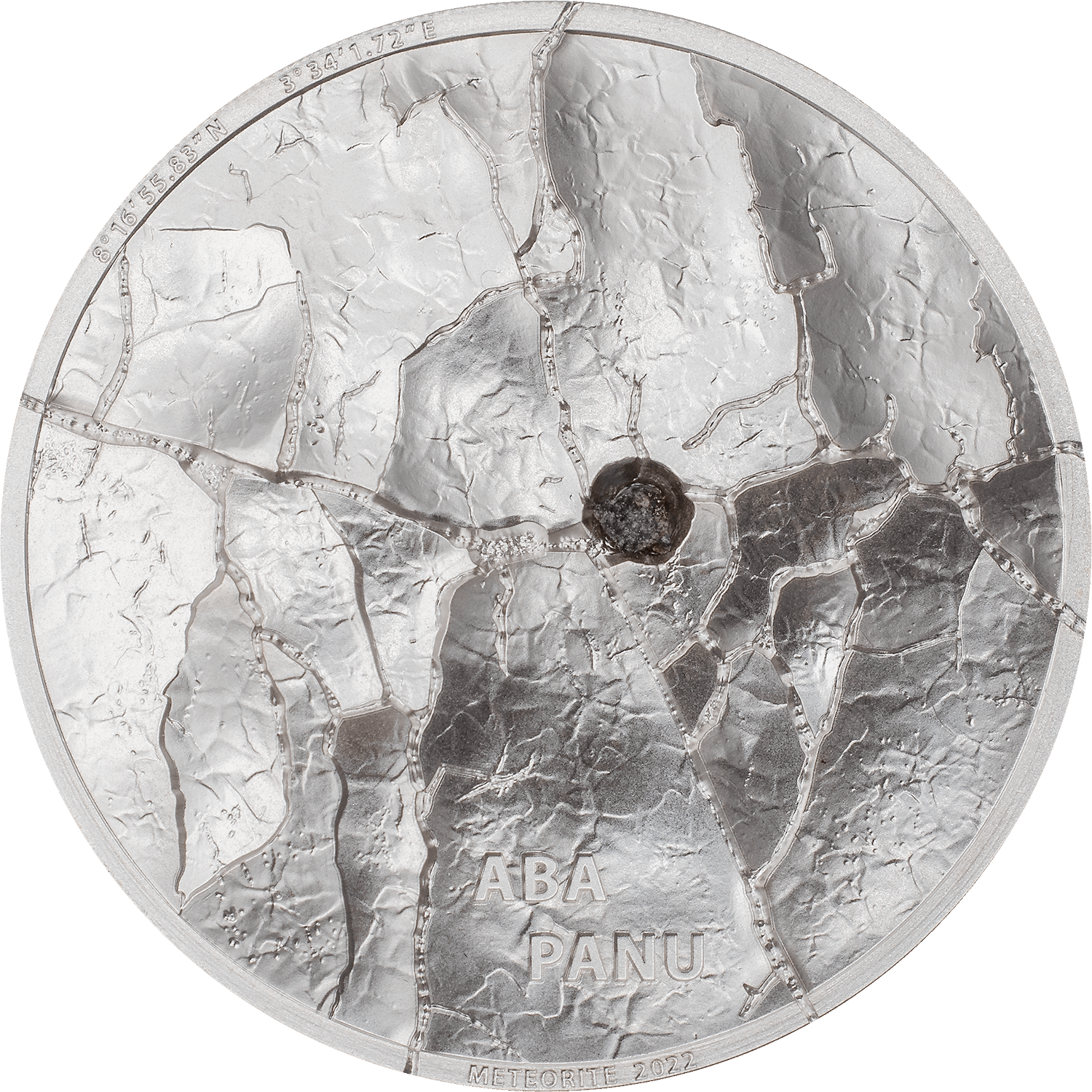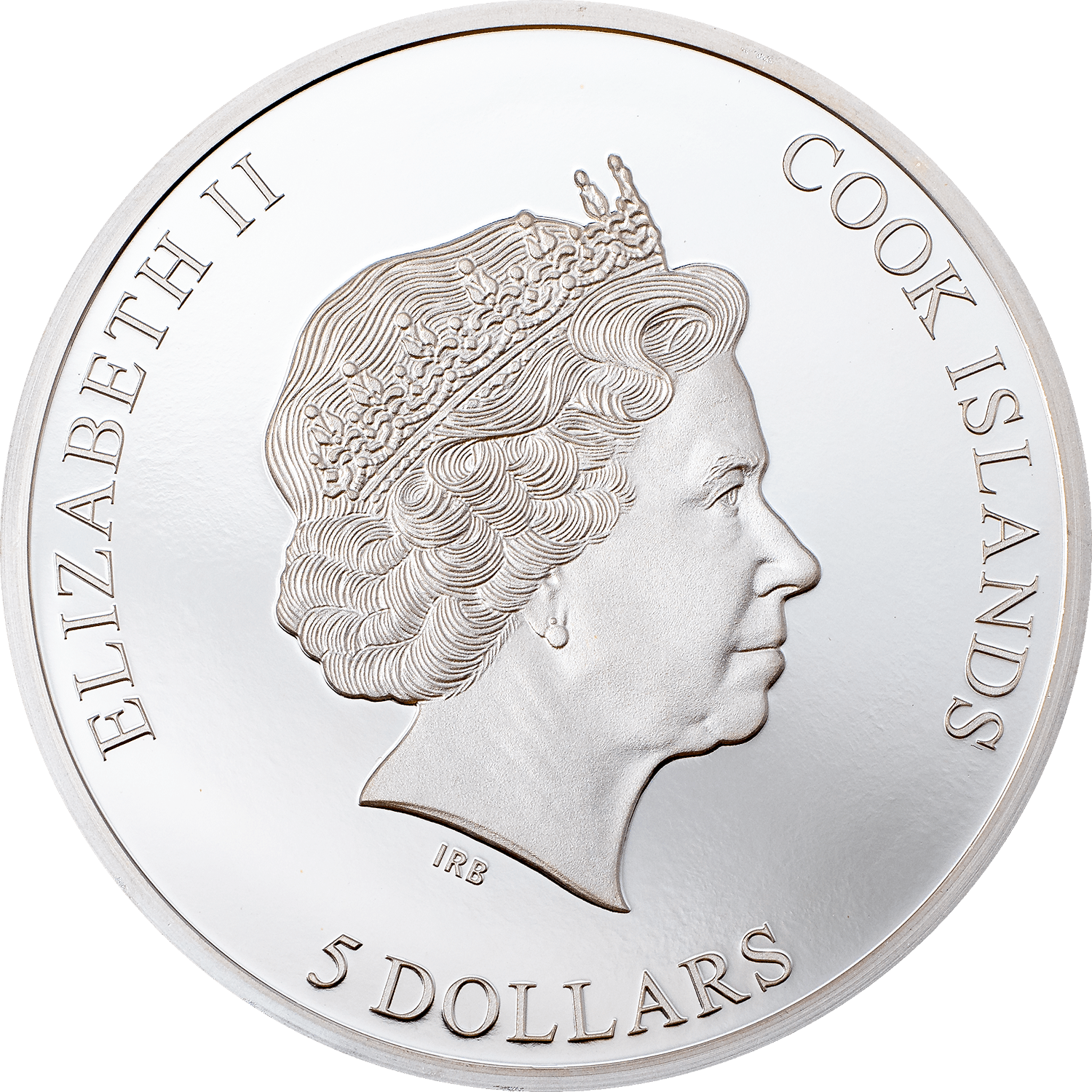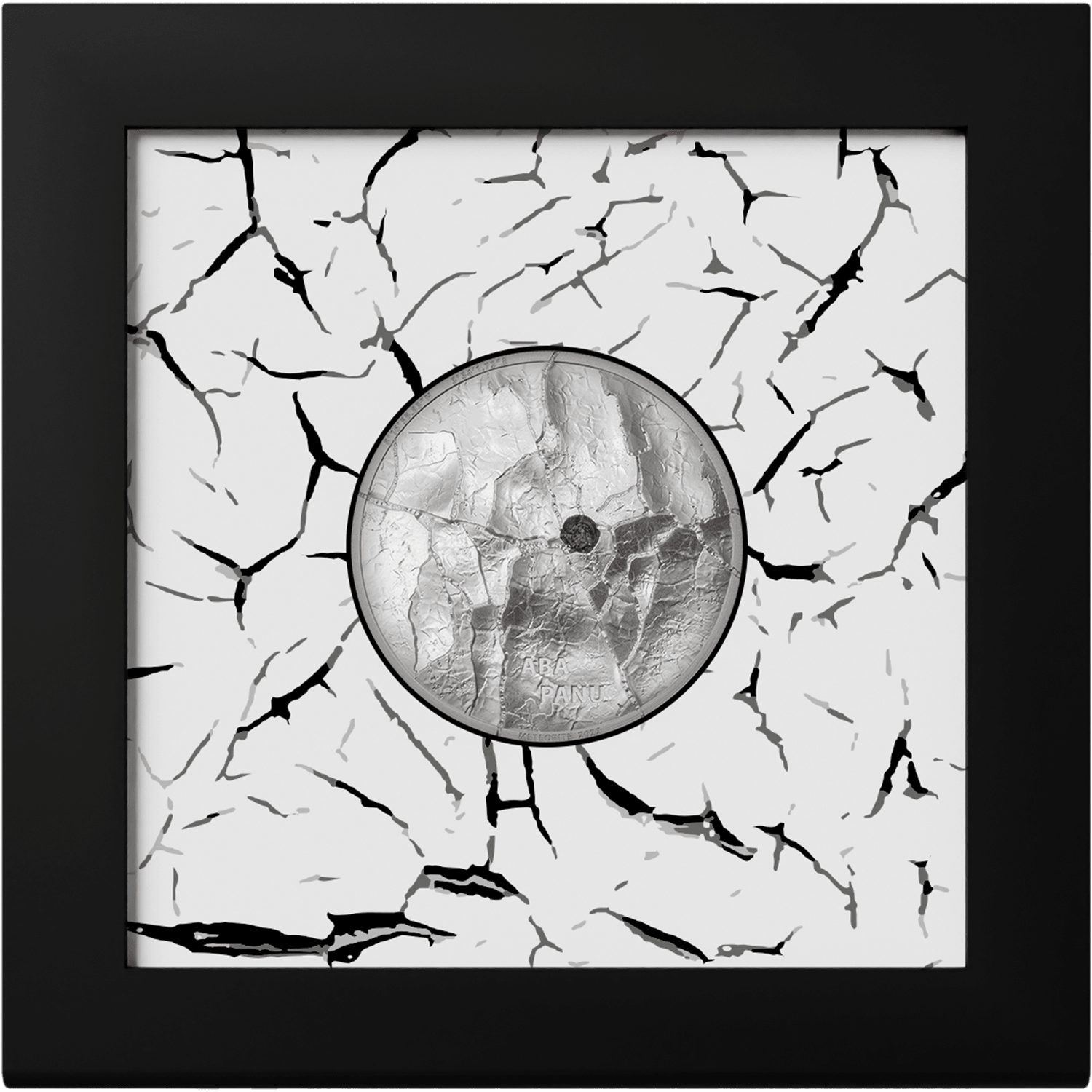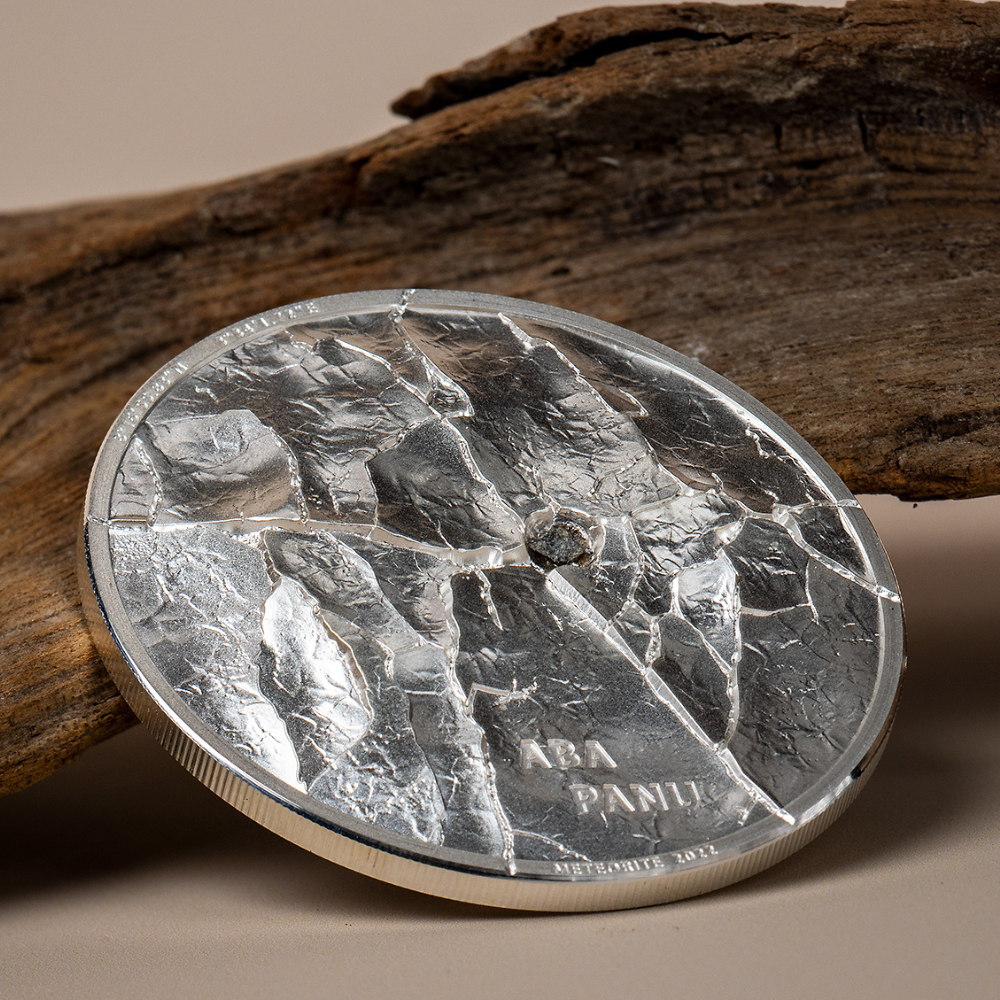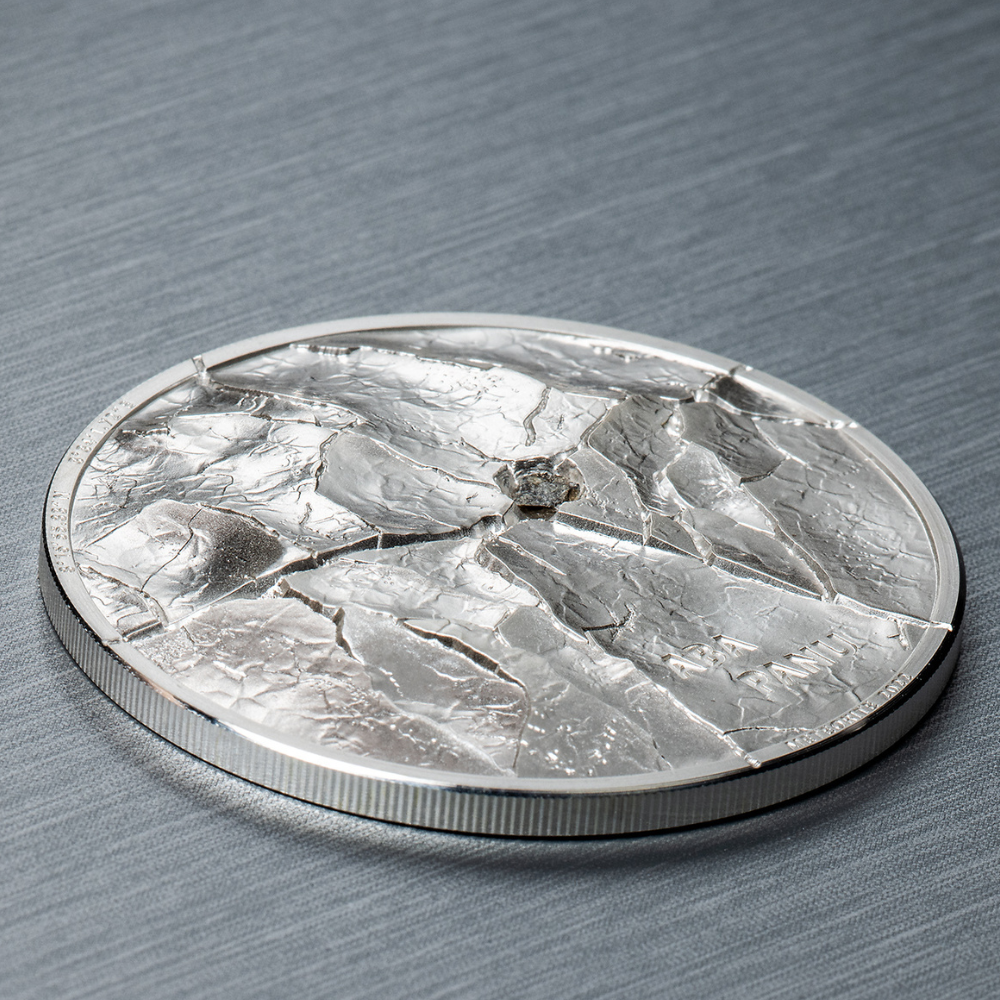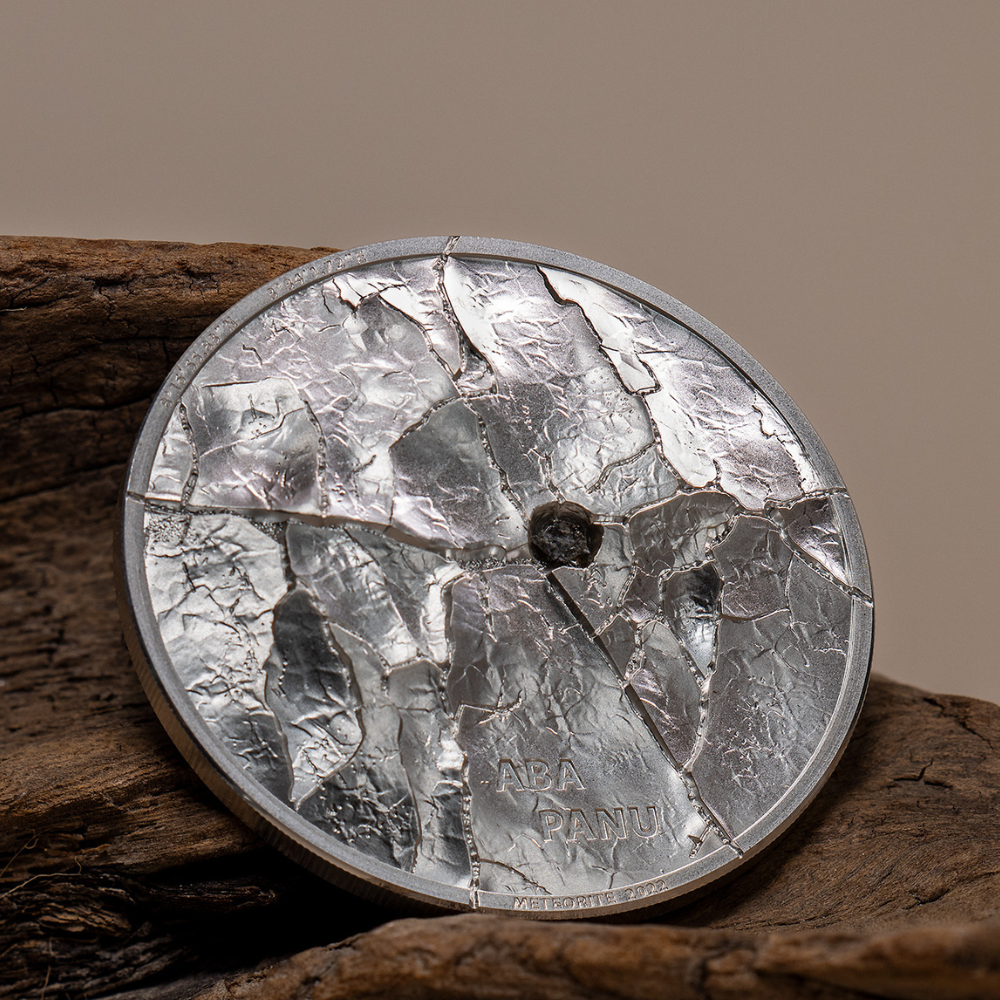 ABA PANU Meteorite Impacts 1 Oz Silver Coin $5 Cook Islands 2022
This beautiful 1 Oz Silver coin is part of the "Meteorite Impacts" series and features the Aba Panu Meteorite, found in Africa in the Nigerian state of Oyo. The coin features the Smartminting technology, has an authentic Meteorite insert, inside of the coin! The coin comes in a case, along with the Certificate of Authenticity. Limited mintage to 2500 pieces worldwide!
Only 1 unit left
This captivating coin commemorates the meteoroid that exploded over the Nigerian state of Oyo on April 19, 2018, leaving a trail of deep cracks and craters in the dry African soil. Named after the nearby village of Aba Panu, this coin captures the awe-inspiring phenomenon of meteorite impacts.
Crafted from .999 fine silver, this 1 oz coin showcases the highest standards of quality and precision. With a size of 38.61 mm, it provides ample space to showcase the intricate design, allowing you to explore the fascinating details of this celestial event.
The proof quality finish adds a touch of brilliance, enhancing the visual impact of the coin. Utilizing smartminting® technology, the design is brought to life with ultra-high relief, creating a sense of depth and dimensionality that truly captures the dramatic nature of meteorite impacts.
Every day, our planet is bombarded with countless tons of cosmic dust and particles from space. However, it is rare to witness the spectacular event of a meteoroid entering the Earth's atmosphere and creating a fireball display. These occurrences, such as the one in Oyo, remind us of the immense forces at play in the universe.
With a limited mintage of 2500 coins, the ABA PANU Meteorite Impacts 1 Oz Silver Coin is a highly sought-after collectible for astronomy enthusiasts, coin collectors, and those fascinated by the wonders of the cosmos. Don't miss your chance to own a piece of celestial history and marvel at the immense power of meteorite impacts.
smartminting©
The smartminting© technology is a ground-breaking advancement in contemporary numismatics that permits an unparalleled level of ultra-high relief, and it establishes novel benchmarks in the coin industry.
This technology enables the production of standard weight coins with larger diameters, while maintaining high relief height.

It also allows for coins with greatly reduced weight to maintain standard relief heights and permits coins with only slightly increased weight to exhibit high reliefs.