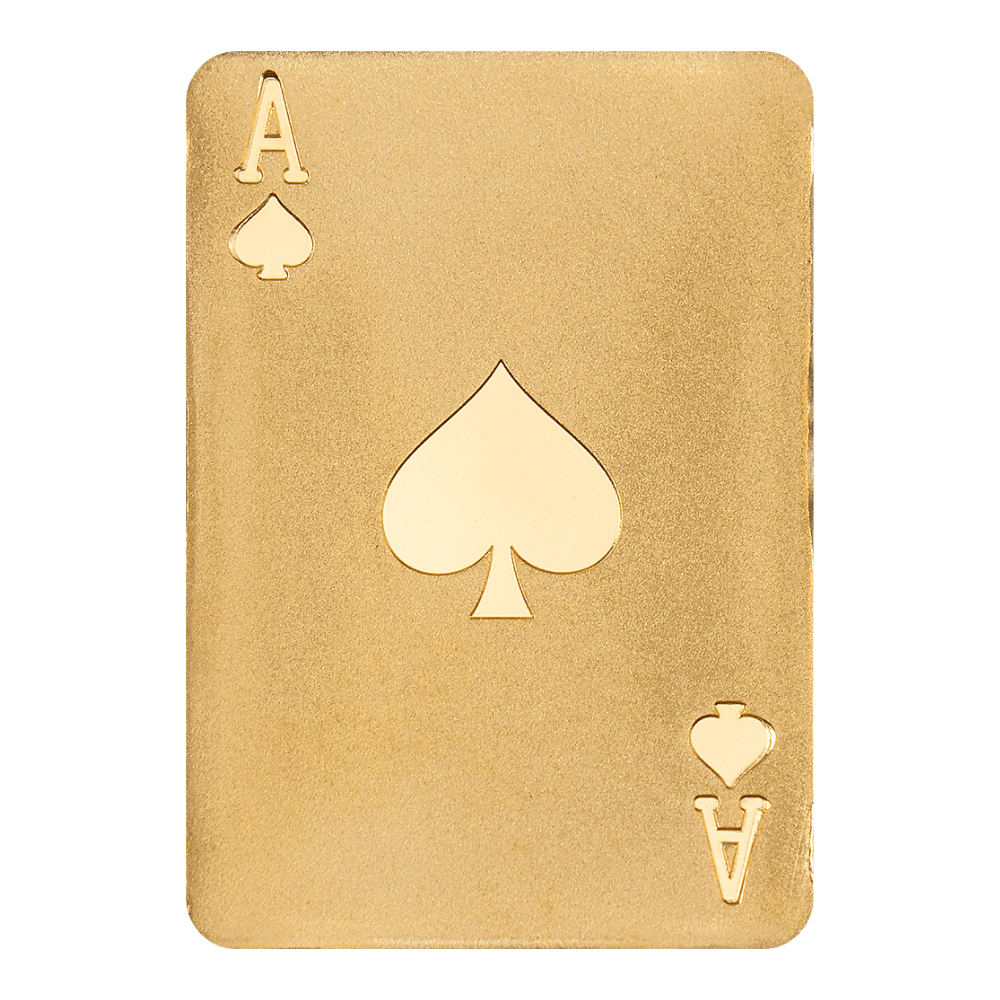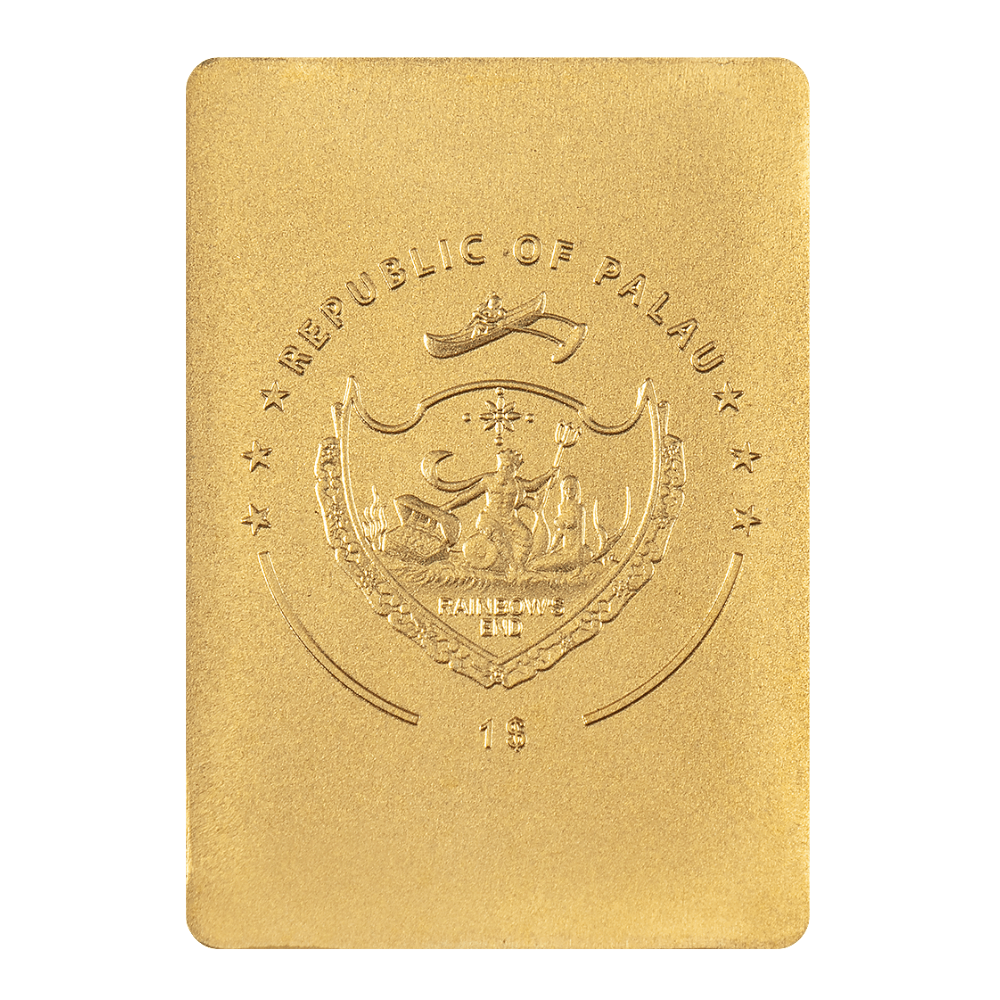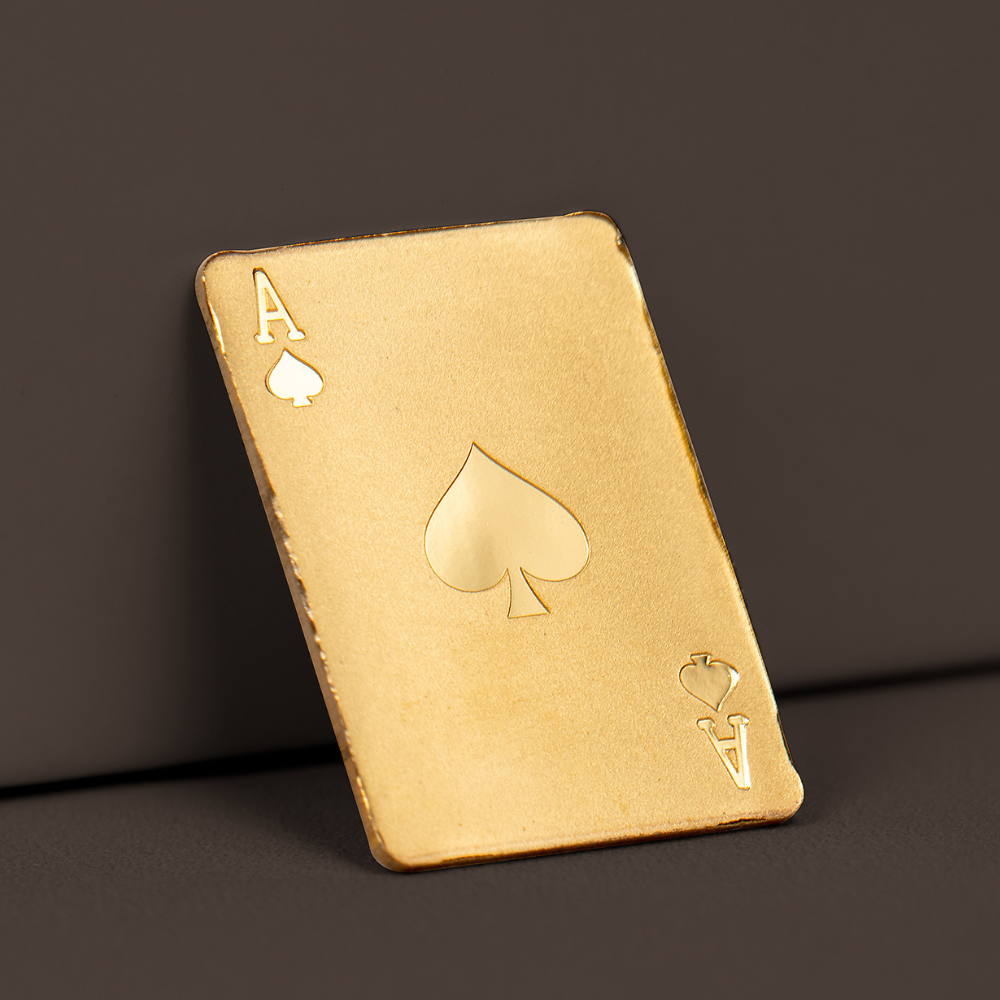 ACE OF SPADES Special Shape Gold Coin $1 Palau
This beautiful Gold coin represents the card of Ace of Spades and is the perfect gift for all passionate of card games. The coin has Silk Finish, has a special shape and a beautiful design. Limited mintage of 15000 pieces worldwide!
In stock
Delve into the enigmatic world of symbolism and superstition with the "ACE OF SPADES Special Shape Gold Coin." This unique and thought-provoking coin is not merely a piece of precious metal; it embodies centuries of cultural beliefs and historical intrigue.
Across different cultures and times, the ace of spades has been associated with a mixture of foreboding concepts - from impending misfortune to thoughts of death and the mysteries of fate. Such an association gained prominence during the Vietnam War when the Ace of Spades became known as the "Death Card." This was a result of the French practice of fortune telling and its perceived connection between this card and an unfavorable future. This symbolism translated to the battlefield, as troops used it to evoke fear and superstition among their enemies.
The "ACE OF SPADES Special Shape Gold Coin" not only encapsulates this fascinating history but also serves as a striking work of art. Crafted from high-quality Gold .9999 and weighing 0.5 grams, its exquisite design is brought to life with meticulous detailing and a silk finish that adds depth and texture to the coin's surface. Measuring 13.92 mm in size, it's a testament to the power of symbolism and the role that objects, even in the form of a small coin, can play in shaping cultural narratives.
With a limited mintage of 15,000, this coin carries a tangible piece of history and superstition. The application of smartminting® technology ensures that the coin's design is presented in exquisite detail, allowing you to explore the intricate elements that contribute to its overall significance. Whether you're fascinated by the interplay of symbolism or intrigued by historical anecdotes, the "ACE OF SPADES Special Shape Gold Coin" offers a unique perspective that will undoubtedly spark conversations and inspire contemplation.