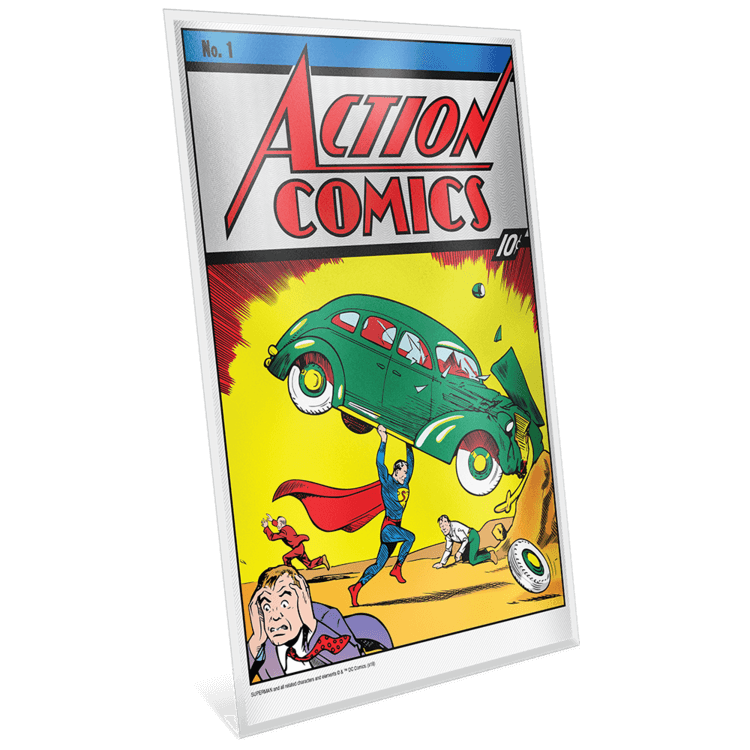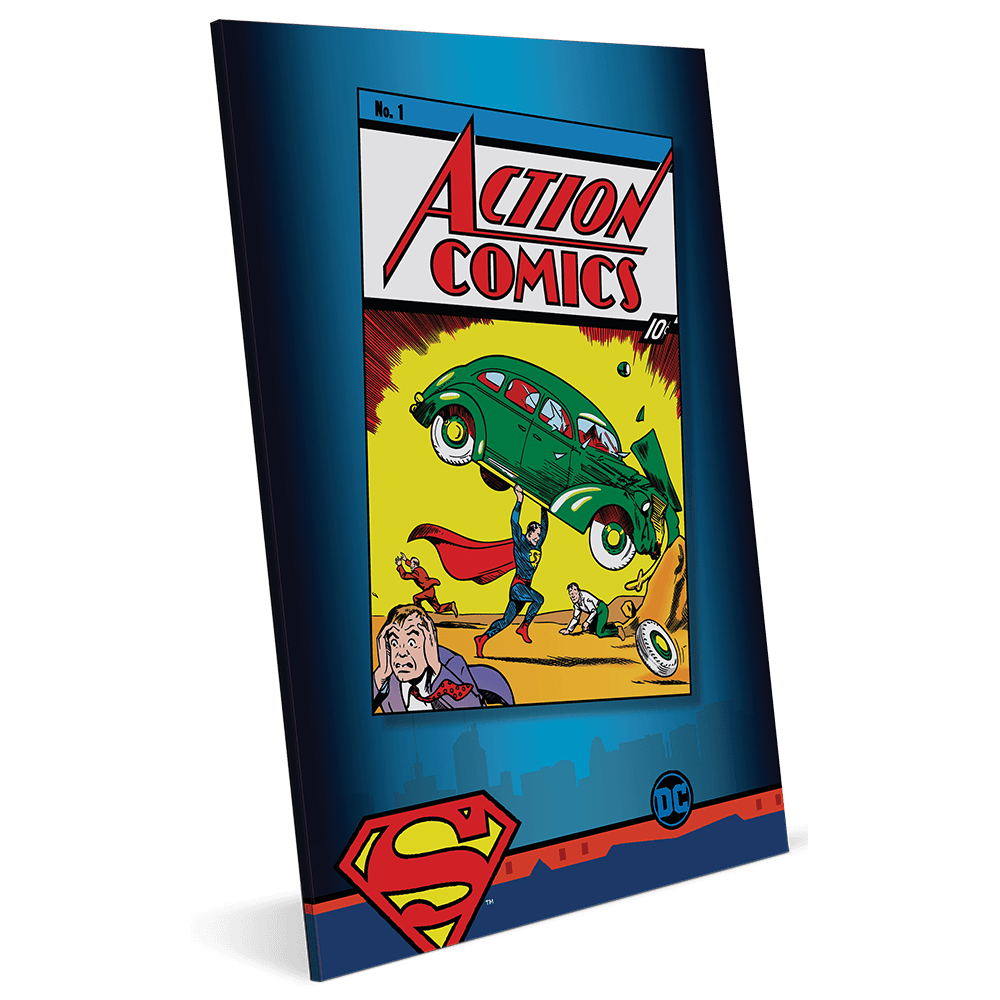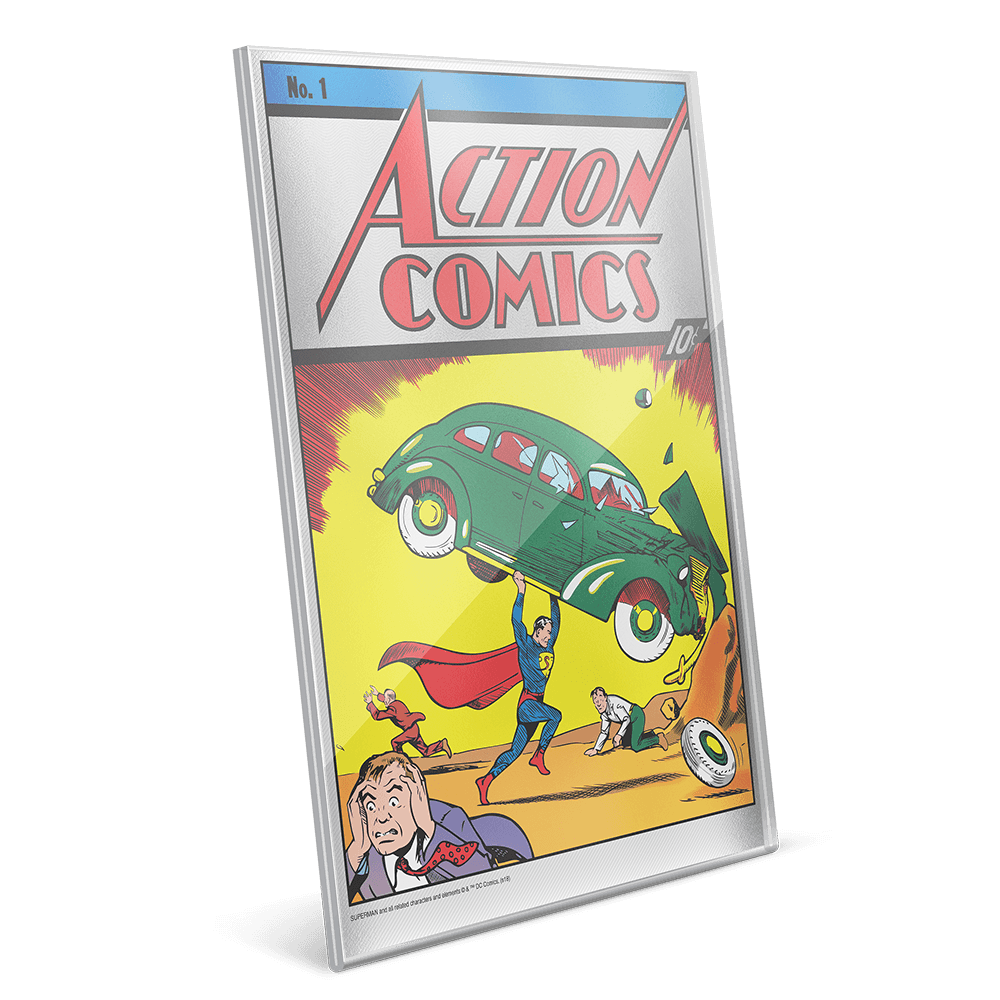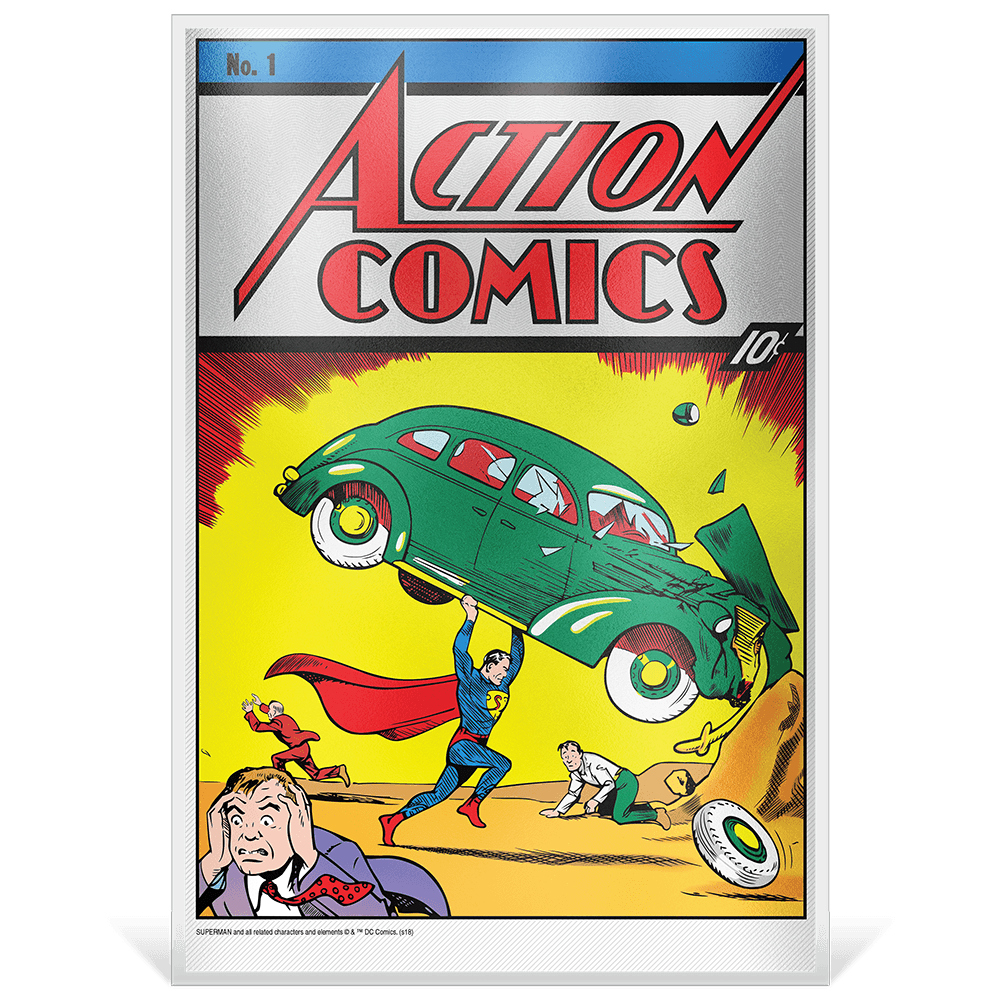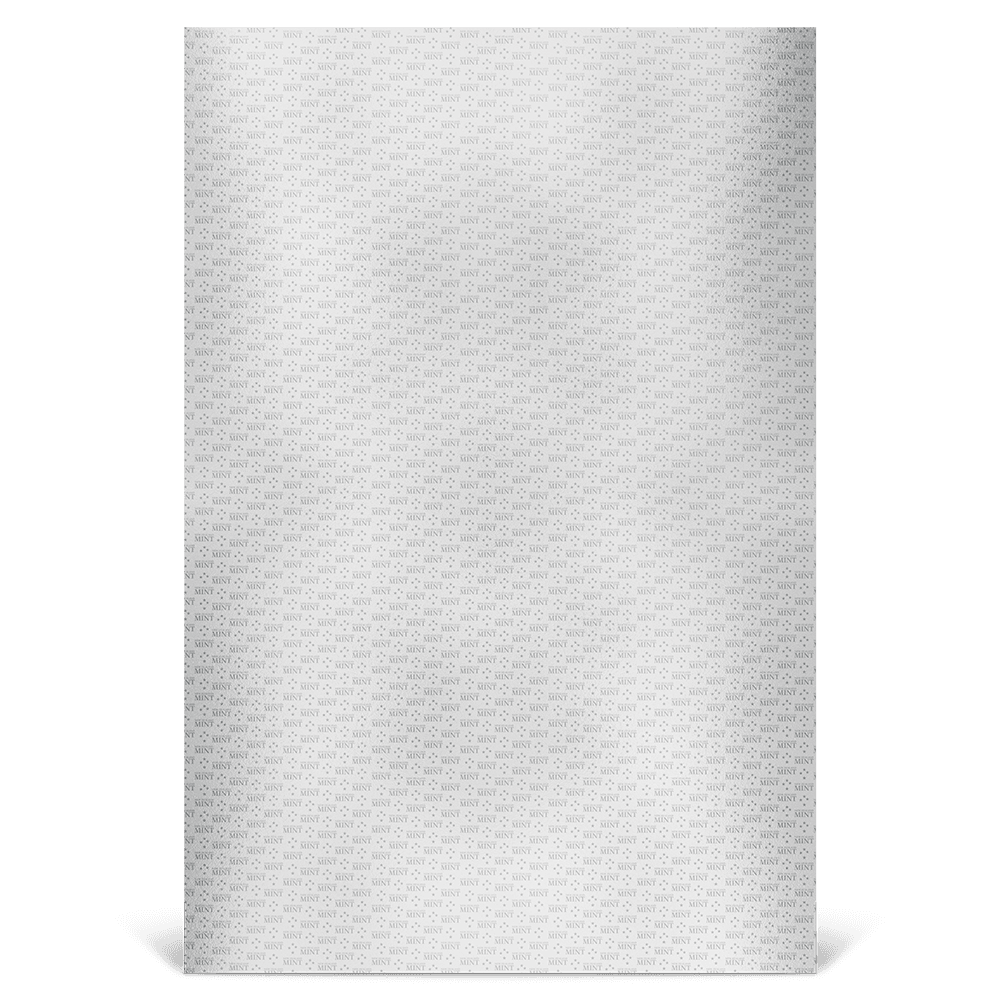 ACTION COMIC #1 DC Comics Silver Foil 2018
This beautiful Silver note commemorates the first issue of Action Comics from June 1938, including the first appearance of Superman. The note has a beautiful foil shape and comes in a Star Trek collectors sleeve, along with the Certificate of Authenticity.
Step back in time and relive the birth of a cultural icon with the ACTION COMIC #1 DC Comics Silver Foil. This extraordinary silver foil pays homage to the historic first issue of Action Comics, published in June 1938, which marked the introduction of the world's greatest superhero - Superman.
Licensed by DC Comics, this unique collectible showcases a full-size replica of the thrilling cover of Action Comics #1, featuring the iconic image of Superman lifting a car above his head. The foil combines vibrant colors and intricate engraving, capturing the essence of the original artwork and bringing it to life in stunning detail.
Crafted from 35g of fine silver, this precious metal collectible is presented in a cleverly designed acrylic holder. The holder not only frames the foil, protecting it from damage, but also allows for easy display, ensuring that this remarkable piece can be proudly showcased in your collection.
Packaged inside a complementary carrier, this silver foil makes the ultimate gift for any fan of DC Comics, superheroes, or the legendary Man of Steel himself - Superman. Whether you are a dedicated collector or a passionate fan, this replica provides a rare opportunity to own a piece of comic book history that is otherwise almost unobtainable.
Don't miss your chance to own a faithful recreation of the iconic ACTION COMIC #1. Place your order now and bring home a treasure that captures the essence of the Golden Age of comics and celebrates the enduring legacy of Superman.