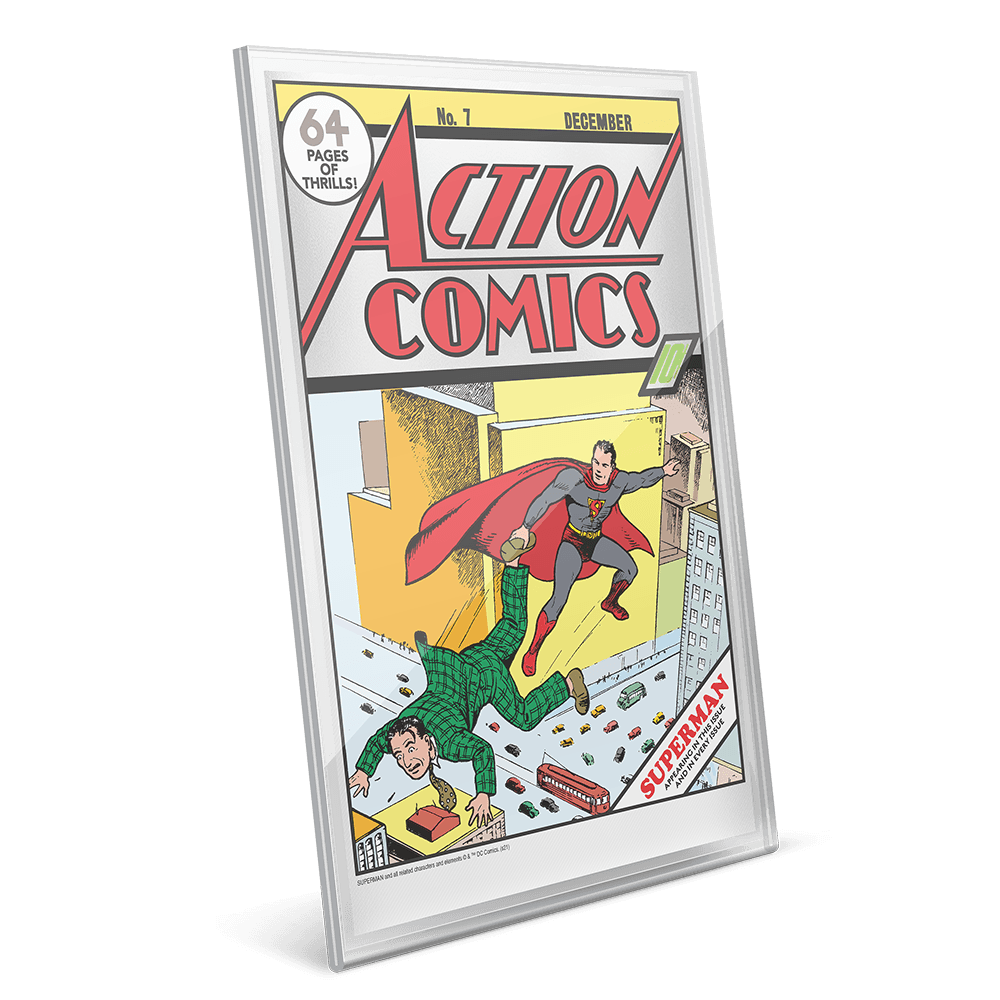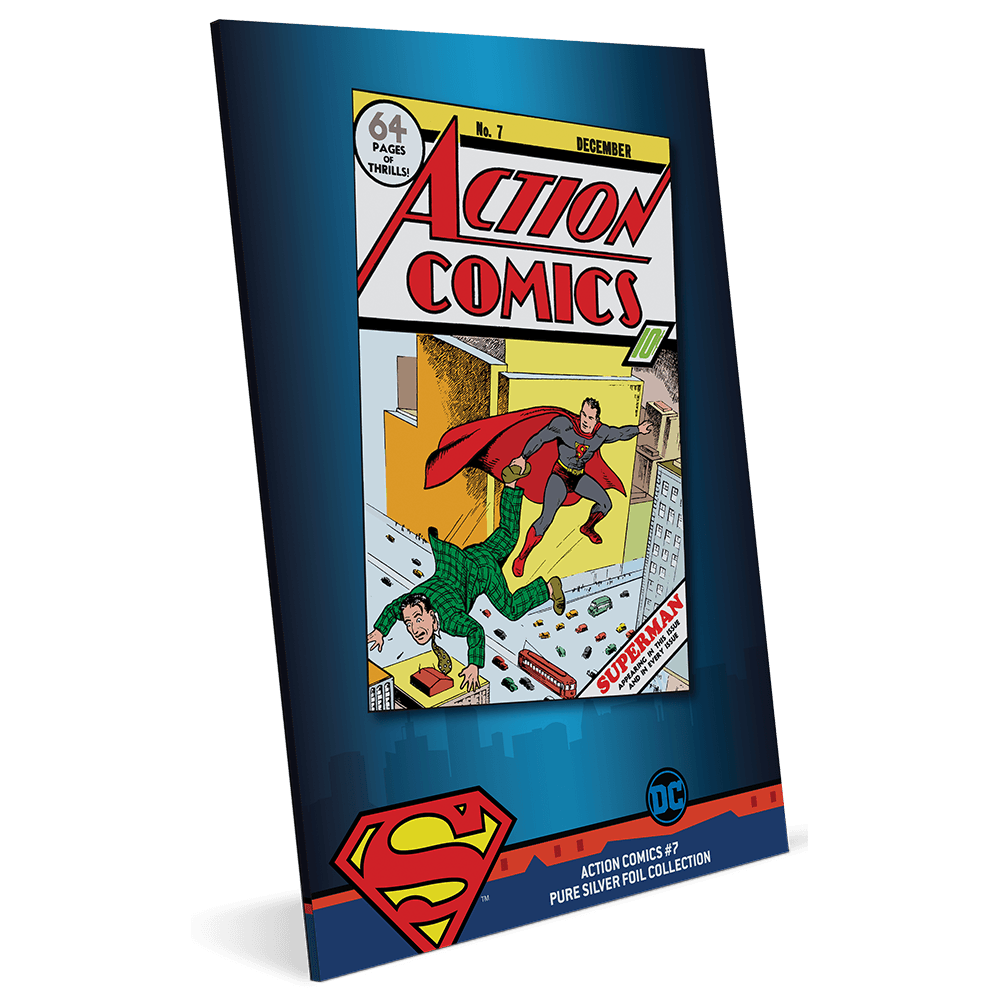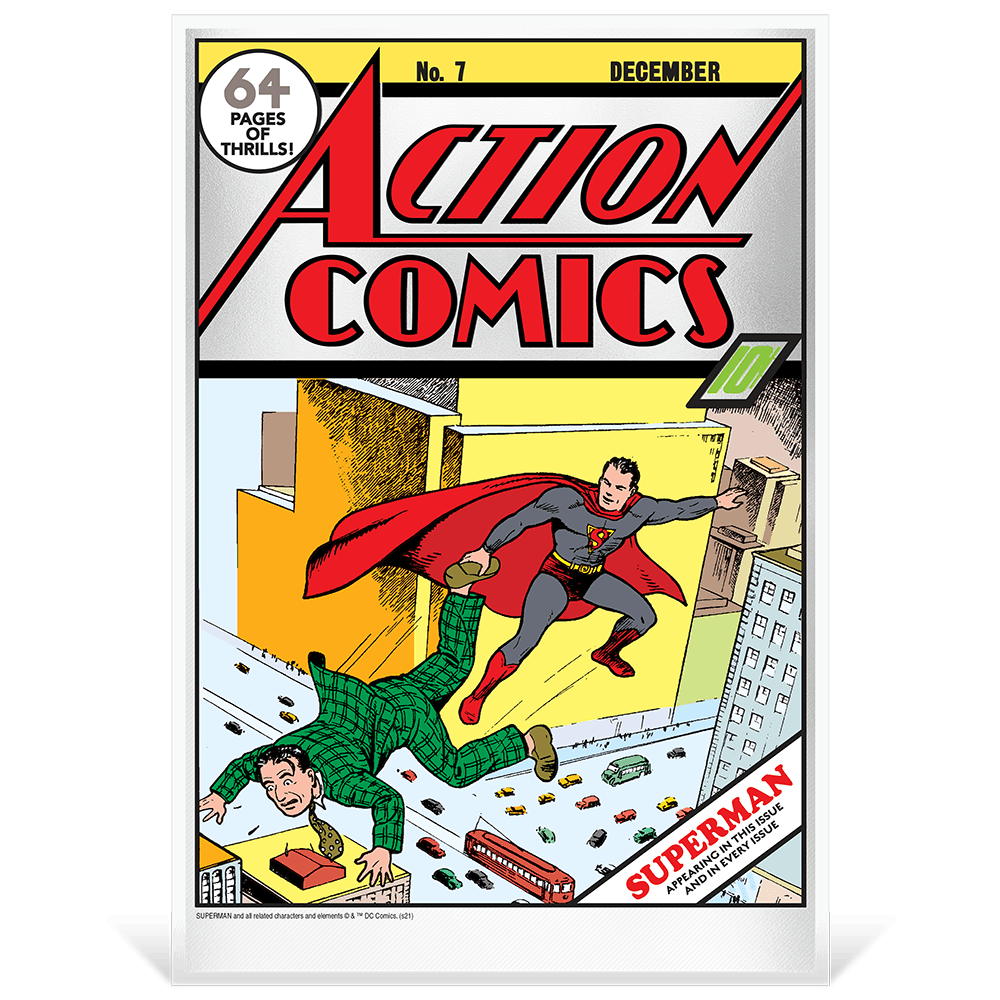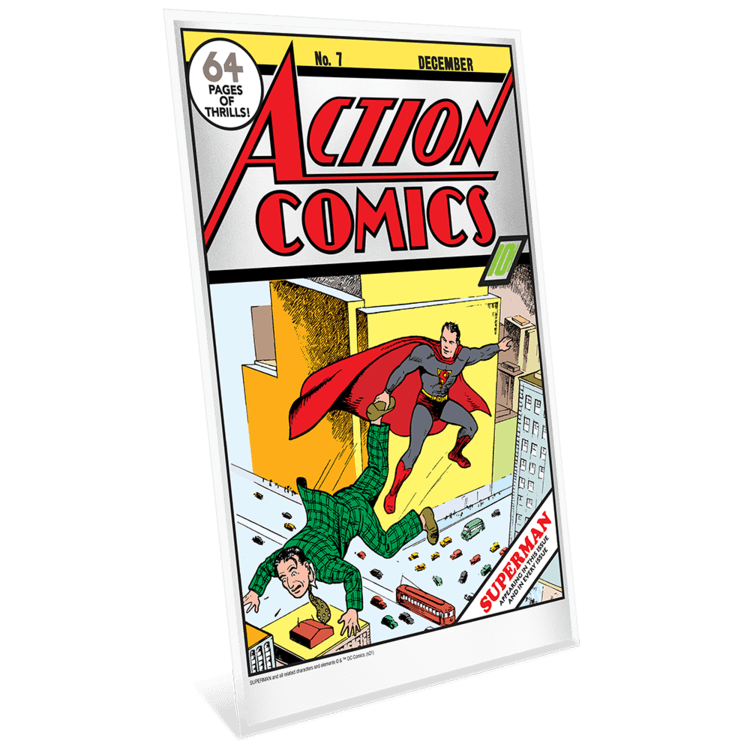 ACTION COMIC #7 DC Comics Silver Foil 2021
This beautiful Silver note commemorates the seventh issue of Action Comics from December 1938. This was the second time that SUPERMAN™ appeared on a comic cover, which makes this comic one of the 25 most valuable of all time. The note has a beautiful foil shape and comes in a Star Trek collectors sleeve, along with the Certificate of Authenticity.
Relive the early days of the Man of Steel with the ACTION COMICS #7 DC Comics Silver Foil. This extraordinary silver foil pays homage to the seventh issue of Action Comics, originally published in December 1938. As the second comic cover to feature the iconic superhero Superman™, it holds a special place among the 25 most valuable comics of all time.
Licensed by DC Comics, this silver foil is a faithful replica of the thrilling Action Comics #7 cover. It captures the essence of Superman's power and iconic status, showcasing him in flight - a defining image that has become synonymous with the character. The foil incorporates vibrant color printing to faithfully reproduce the original cover, allowing you to experience the magic and excitement of this historic comic.
Crafted from 35g of pure silver, this fine collectible is housed in a cleverly designed acrylic holder. The holder not only protects the foil from damage but also provides an elegant frame for easy display. Packaged inside a SUPERMAN-themed carrier, this silver foil is the perfect addition to any DC Comics or Superman fan's collection.
With original copies of Action Comics #7 in mint condition becoming increasingly rare, this precious metal replica offers a unique opportunity to own a piece of Superman's early adventures. Whether you're a dedicated collector or a devoted fan, this silver foil allows you to cherish and celebrate the legacy of the Man of Steel.
Don't miss out on the chance to own a piece of comic book history. Place your order now and relish in the timeless allure of Action Comics #7, an essential addition to any collection that celebrates the enduring legacy of Superman.