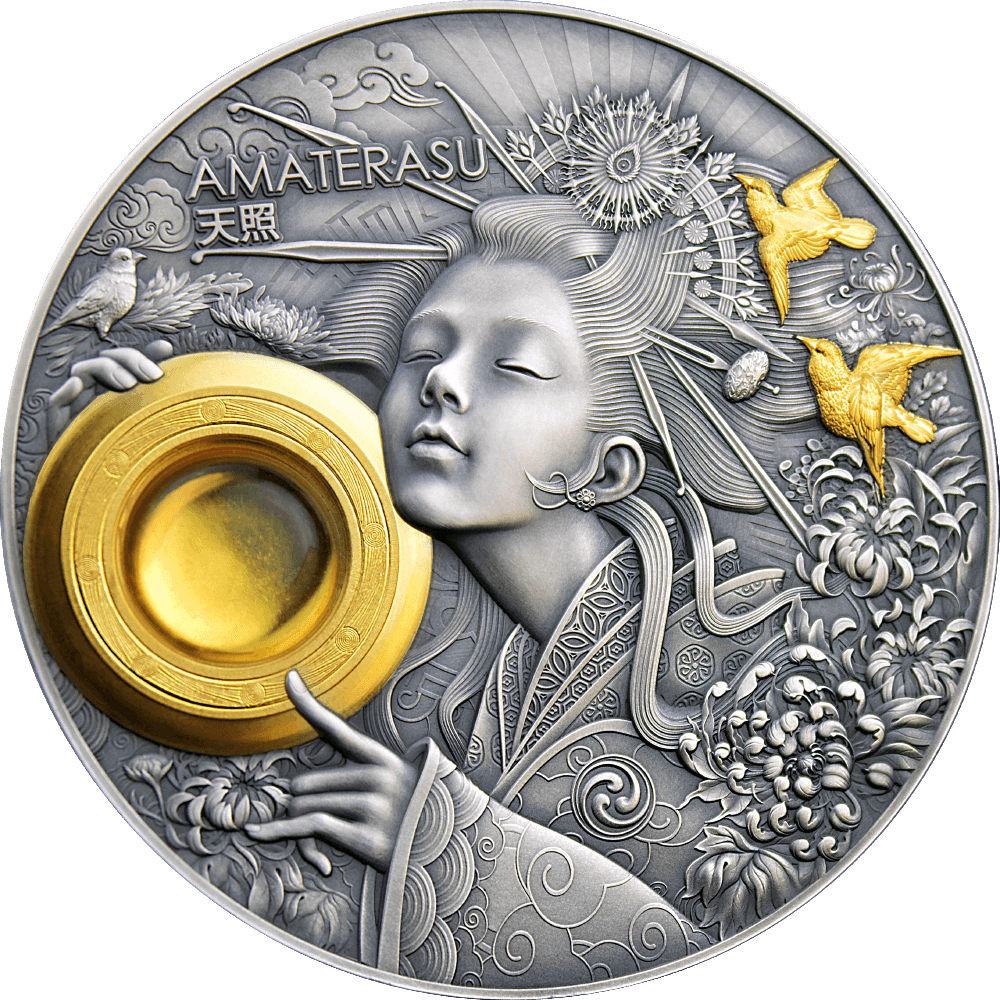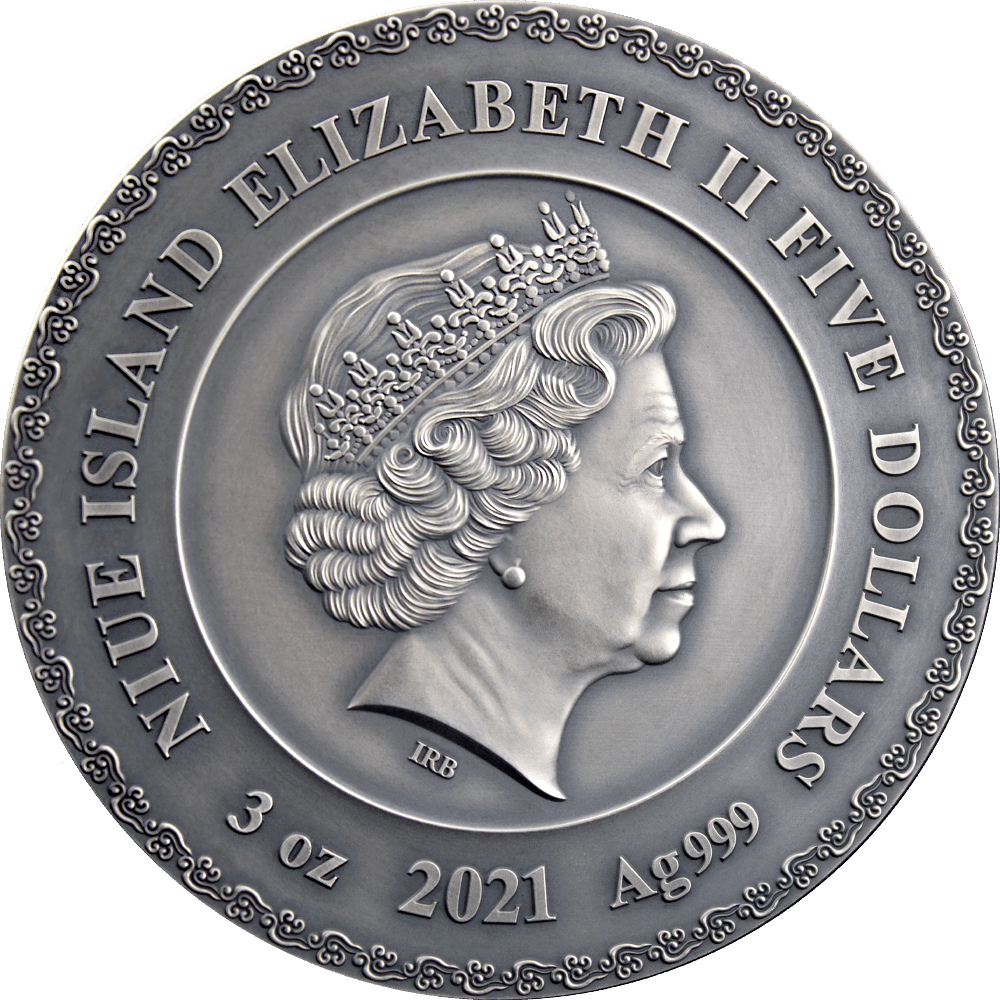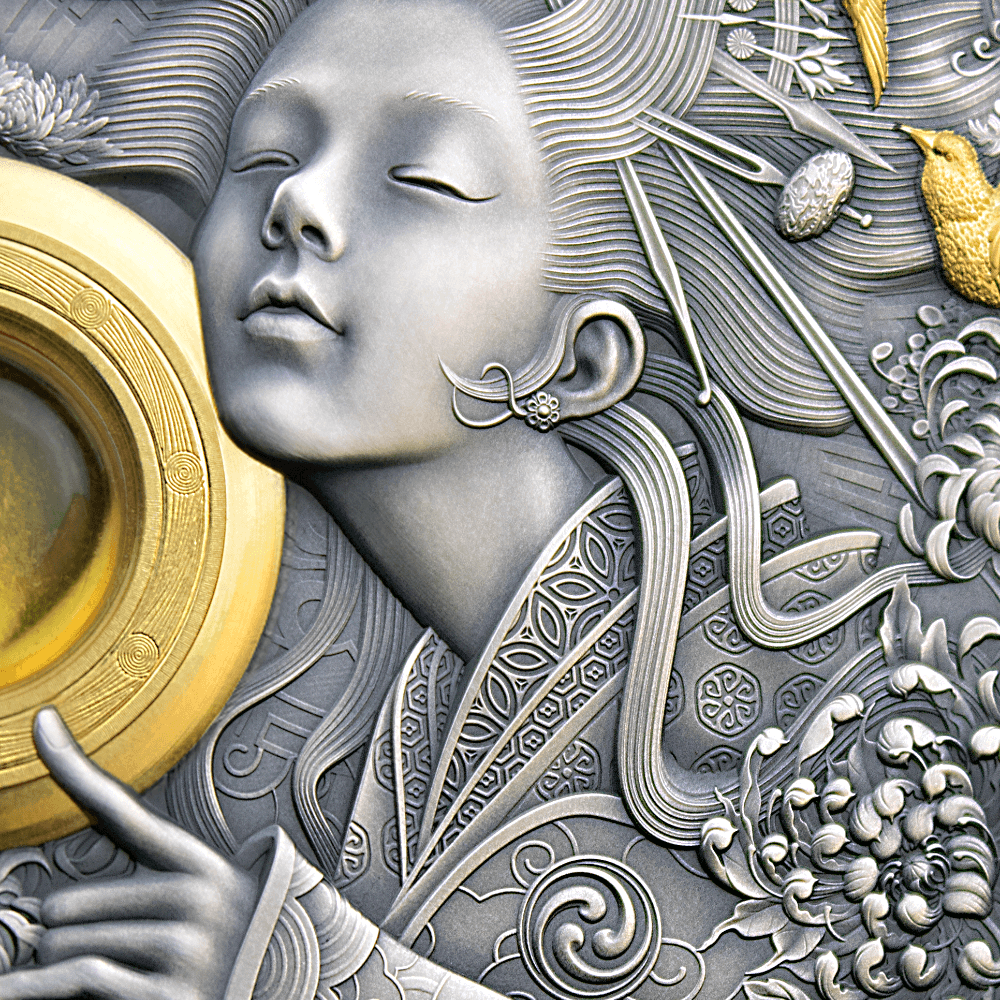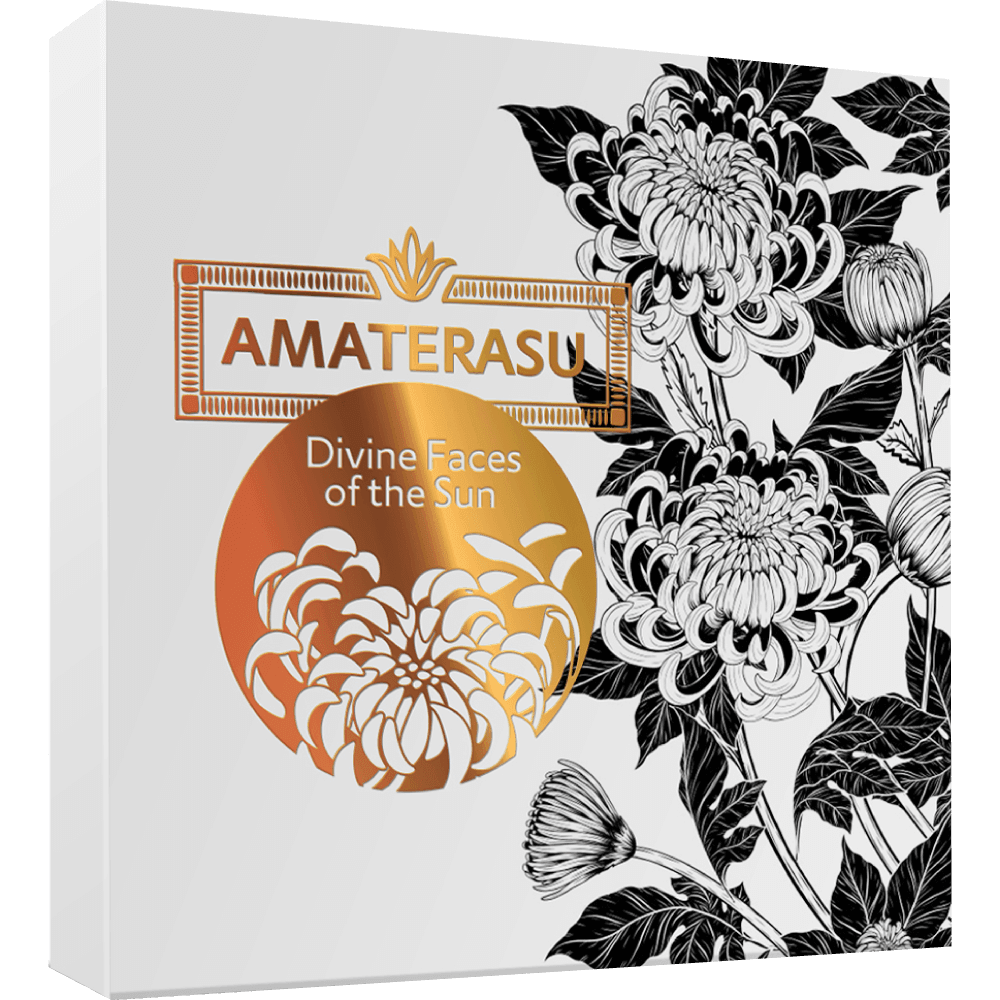 AMATERASU Divine Faces Of The Sun 3 Oz Silver Coin $5 Niue 2021
This spectacular 3 Oz Silver coin is the second issue in the "Divine Faces Of The Sun" series and is dedicated to Amaterasu, a celestial sun goddess and an important Shinto deity. The coin has an Amber insert, it's selective Gilded, has an Antique Finish quality and comes in a case, along with the Certificate of Authenticity. It comes in a case, along with its Certificate of Authenticity. Limited mintage of only 500 pieces worldwide!
Behold the radiant beauty of the Amaterasu Divine Faces of the Sun 3 Oz Silver Coin, a remarkable tribute to the celestial sun goddess of Japanese mythology. Amaterasu Omikami, meaning "Great Divinity Illuminating Heaven," is a revered deity in Shinto belief, embodying the power of the sun and serving as a symbol of fertility and life-giving energy. As the guardian of the Japanese people, she is represented by the emblem of the rising sun on the nation's flag.
This exquisite coin captures the essence of Amaterasu with an intricately designed depiction of the goddess holding a mirror, symbolizing her divine origin. The mirror reflects the brilliance of the sun, emphasizing Amaterasu's role as the illuminator of heaven. The coin's design is further enhanced with select gilding elements and a captivating amber insert, adding an extra layer of visual allure to this divine masterpiece.
Crafted from 3 ounces of .999 fine silver, this coin boasts an impressive diameter of 55mm, allowing for the intricacies of the design to shine through. The antique finish lends an air of timelessness to the piece, enhancing its overall aesthetic appeal. With a limited mintage of just 500 pieces, this coin is a rare and highly sought-after collectible.
The Amaterasu Divine Faces of the Sun 3 Oz Silver Coin is a true testament to the artistry and craftsmanship of MINT21. Each coin is presented in a protective capsule and housed in a specially designed case, ensuring its preservation and enhancing its display value. This remarkable coin is a captivating addition to any collection, allowing you to bask in the divine radiance of Amaterasu and celebrate the rich mythology of Japan.
Embrace the luminous power of the sun goddess with the Amaterasu Divine Faces of the Sun 3 Oz Silver Coin. Let its exquisite design and symbolic significance illuminate your collection and inspire awe and reverence for the celestial realm.