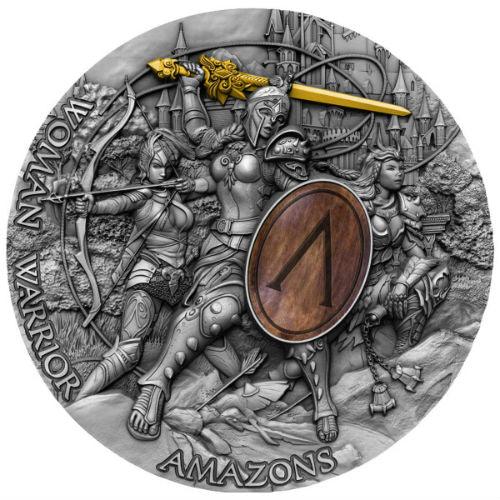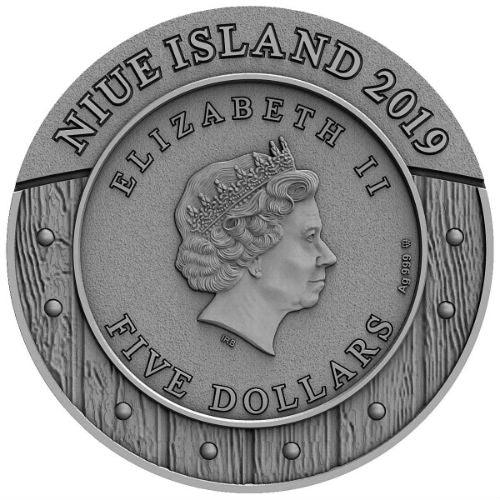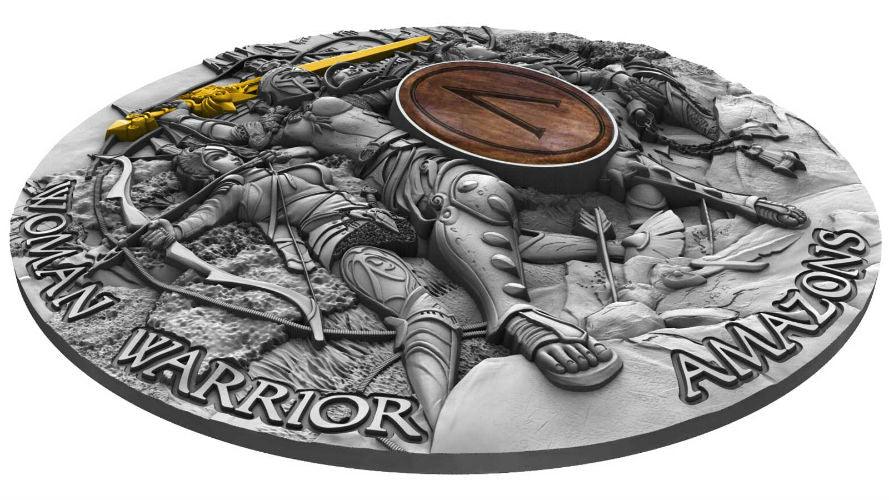 AMAZON Woman Warrior 2 Oz Silver Coin $5 Niue 2019
This beautiful 2 Oz Silver coin is the first issue in the "Woman Warrios" series and depicts a wonderful Amazon with her sword. The coin has an incredible High Relief, has a wonderful selective Gold plating, has an Antique Finish quality and comes in an wooden case, along with the Certificate of Authenticity. Limited mintage to only 555 pieces worldwide!
Only 1 unit left
Embark on a journey of strength, courage, and female empowerment with the Amazon Woman Warrior 2 Oz Silver Coin. As the inaugural release in the captivating "Woman Warriors" series, this coin pays homage to the legendary Amazons, fierce and skilled female warriors of ancient mythology.
Crafted with meticulous attention to detail, this 2-ounce silver coin features an incredible High Relief design that brings the Amazon warrior to life in stunning realism. Every curve of her form, every strand of her hair, and the determination in her eyes are captured with extraordinary precision, showcasing the unwavering spirit of these legendary women.
The selective Gold plating adds a touch of elegance and distinction to the coin, highlighting the warrior's adornments and emphasizing her status as a symbol of power and strength. The combination of the silver base and the gilded accents creates a striking contrast that enhances the visual appeal and overall impact of the design.
To further enhance its allure, the coin is finished with an Antique Finish quality, giving it an aged and weathered appearance that evokes the spirit of ancient times. This finish adds depth and character to the coin, emphasizing the rich symbolism and historical significance of the Amazon warrior.
The Amazon Woman Warrior coin is presented in a wooden case, providing both protection and an exquisite display for this exceptional piece of art. Accompanied by a Certificate of Authenticity, this limited-edition coin has a mintage of only 555 pieces worldwide, ensuring its rarity and desirability among collectors and enthusiasts.
Whether you are fascinated by ancient mythology, admire the strength and courage of female warriors, or appreciate the artistry and craftsmanship showcased in this coin, the Amazon Woman Warrior 2 Oz Silver Coin is a remarkable addition to any collection. Symbolizing resilience, empowerment, and the indomitable spirit of women throughout history, this coin celebrates the enduring legacy of the Amazons and serves as a tribute to the triumph of the human spirit.