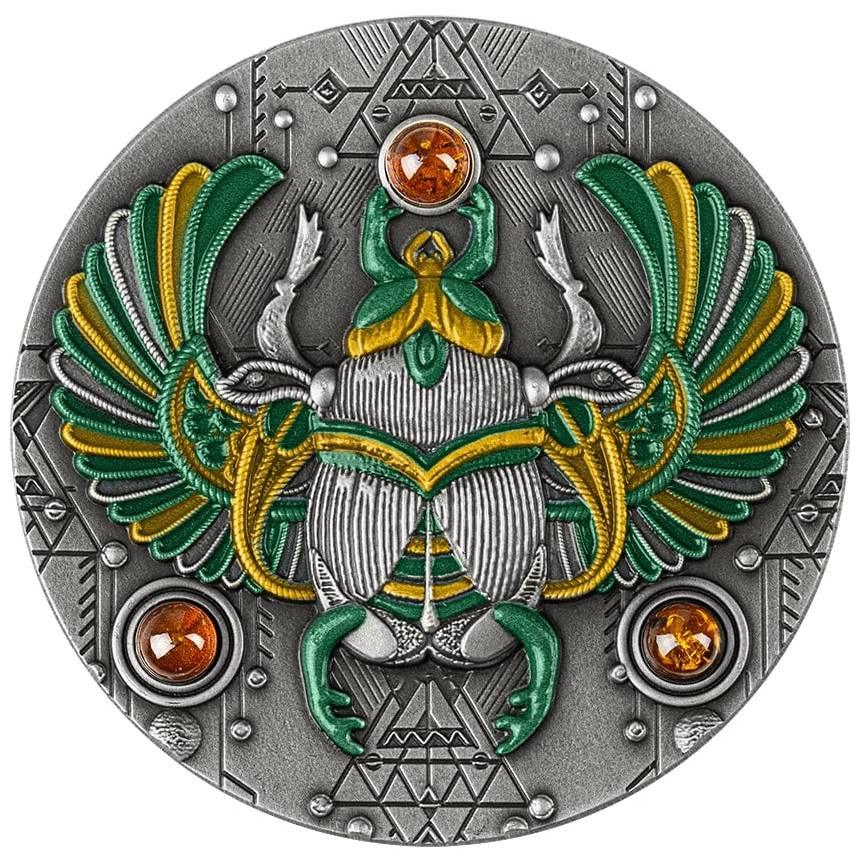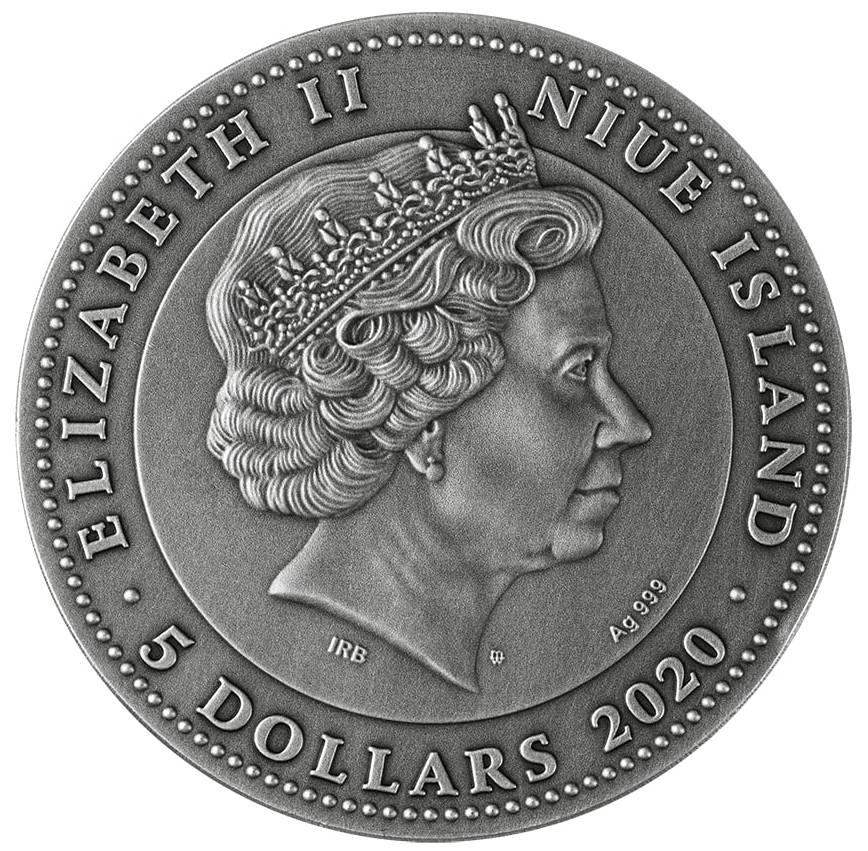 AMBER SCARABAEUS 2 oz Silver Coin $5 Niue 2020
This beautiful Silver coin is dedicated to the Scarabaeus, an ancient symbol of prosperity and divinity. The coin features wonderful Amber inserts, has a golden and emerald digital printing, an Antique Finish quality and comes in a case, along with the Certificate of Authenticity. Limited mintage to 500 pieces worldwide!
Step into the world of ancient symbolism and prosperity with the Amber Scarabaeus 2 oz Silver Coin. Paying tribute to the revered Scarabaeus, an ancient symbol of divinity and abundance, this coin captures the essence of a bygone era.
Crafted from 0.999 pure silver, this coin showcases exquisite artistry and attention to detail. The high relief technique used in its creation brings depth and dimension to the design, allowing the Scarabaeus to emerge in all its splendor. The Antique Finish quality adds a sense of antiquity, giving the coin a weathered appearance that adds to its allure.
What truly sets this coin apart are the captivating Amber inserts, which add warmth and a touch of natural beauty to the design. These inserts enhance the Scarabaeus motif, creating a harmonious blend of precious metal and organic gemstone. Additionally, the golden and emerald digital printing adds a vibrant touch, bringing the coin to life with intricate details and colors.
Each coin is carefully housed in a case, protecting its beauty for generations to come. Accompanied by a Certificate of Authenticity, this limited edition coin has a mintage of only 500 pieces worldwide, making it a rare and highly sought-after collectible.
The Amber Scarabaeus 2 oz Silver Coin is a true testament to the richness of ancient symbolism and the artistry of coin minting. Whether you are a passionate collector or someone with an appreciation for history and culture, this coin is a captivating addition to any collection. Embrace the power of the Scarabaeus and invite the spirit of prosperity into your life with this extraordinary coin.