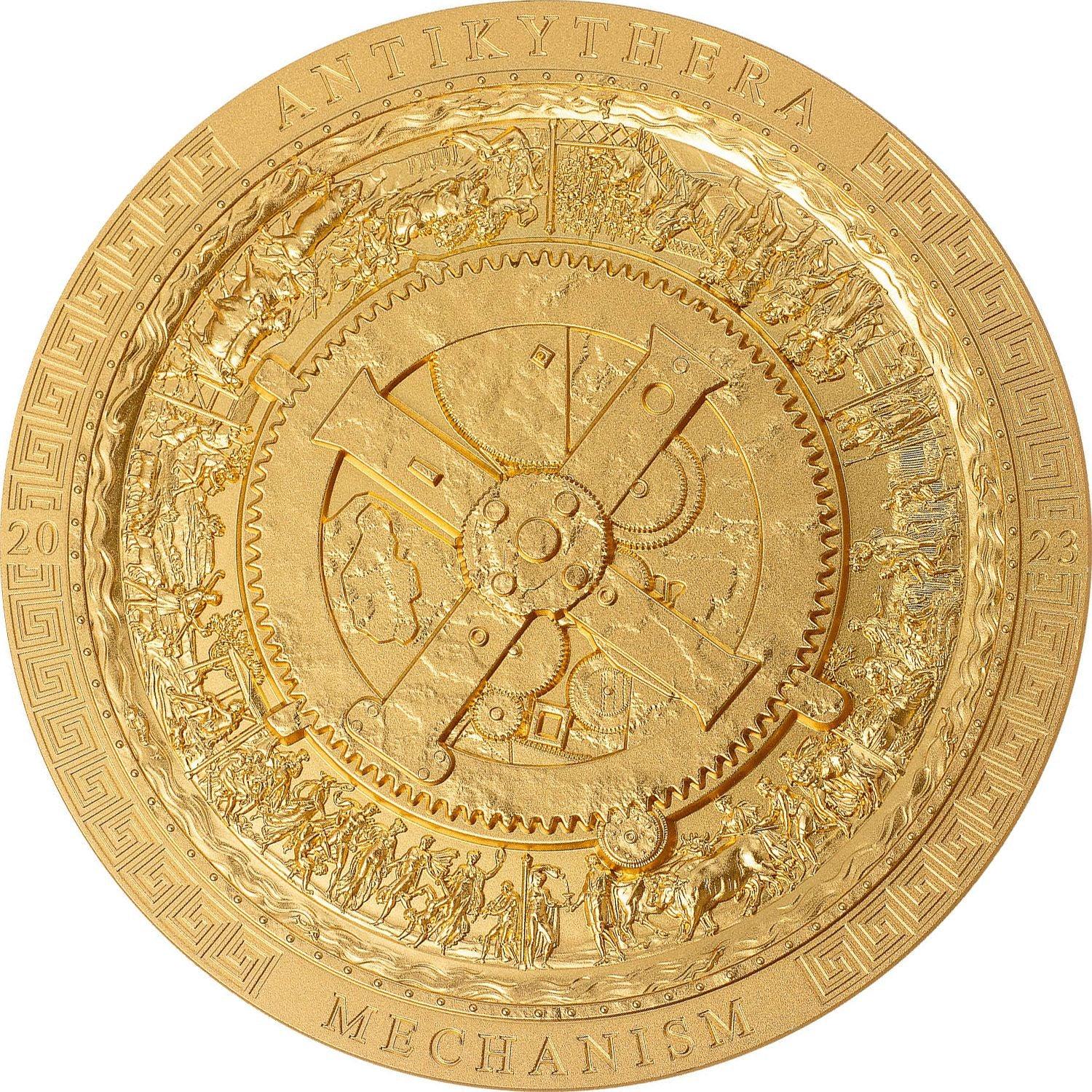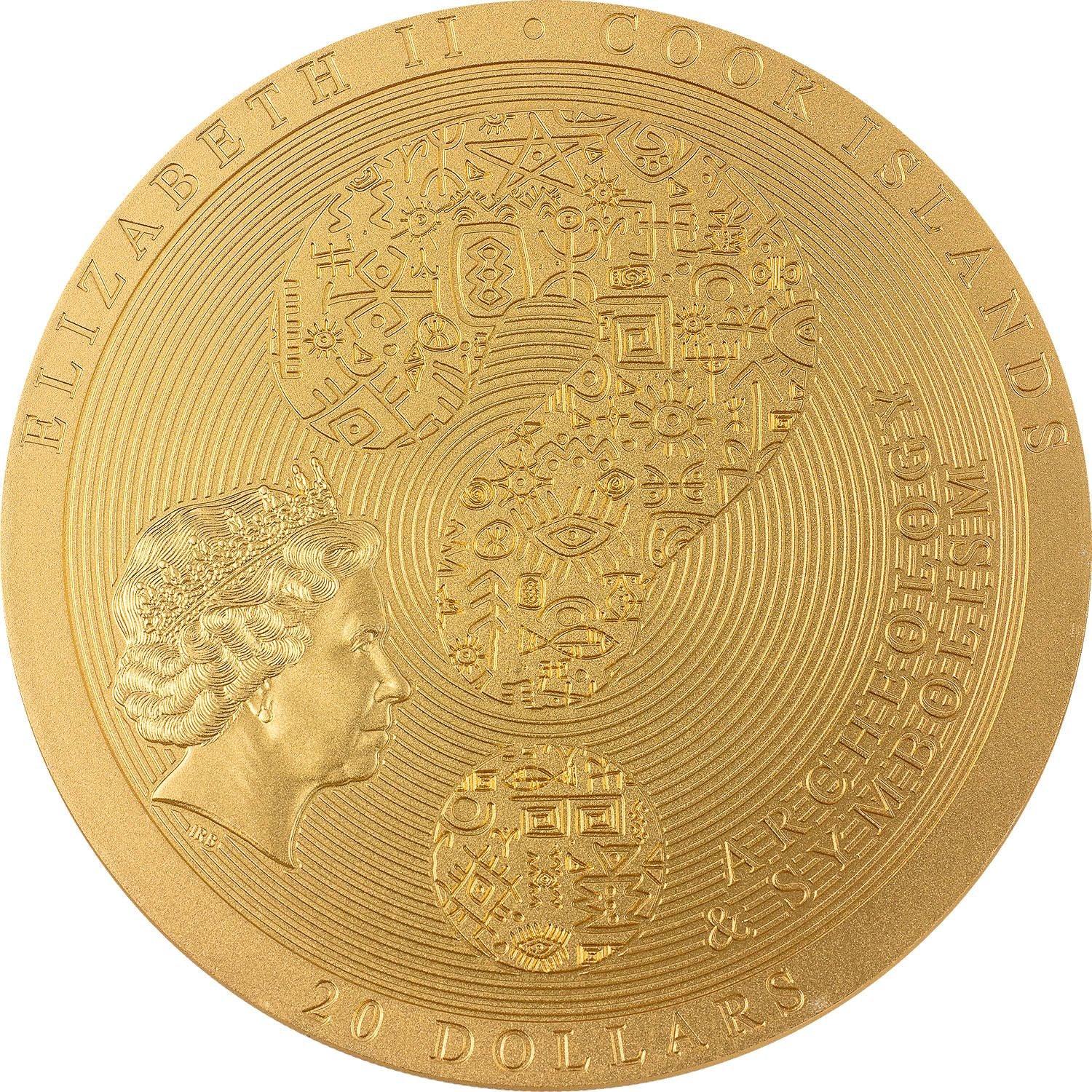 ANTIKYTHERA MECHANISM Gilded Archeology Symbolism Antiqued 3 Oz Silver Coin $20 Cook Islands 2023
This 3 Oz Silver coin is the new release in the "Archeology & Symbolism" series. In this edition: Antikythera Mechanism. The coin features Smartminting© technology, has Silk Finish quality, and comes in a beautiful case, along with the Certificate of Authenticity. Limited mintage of only 111 pieces worldwide!
Only 1 unit left
Attention all history buffs and ancient tech enthusiasts! Get ready to add the 'Antikythera Mechanism' coin to your collection. This coin takes you back to ancient Greece, where scientists constructed the first known analogue computer - the Antikythera mechanism. And now, you can own a piece of that history with this stunning and unique coin.
Using the latest Smartminting© technology, the ultra-high relief design of the mechanism is truly a work of art. The coin has a silk gilded finish, giving it a gold and rustic appearance that perfectly complements its historical theme. Struck on a huge 3 oz pure .999 silver 65mm blank, the coin is of the highest quality possible, making it a truly valuable addition to any collection.
The reverse side of the coin showcases the Antikythera mechanism in all its glory, surrounded by various bas sculptures from ancient Greece. The sea and ship it was found in are also represented by a circle of waves and metal ornaments. And to complete the design, the edge of the coin features the inscriptions "Antikythera mechanism" and "2023".
On the obverse side of the coin, you will find the Coat of Arms of the Cook Island, where the coin is issued. The name of the Queen, "Elizabeth II", is inscribed on the coin along with the name of the issuing country, "Cook Islands". The series name "Archeology & Symbolism" and the face value of the coin, "20 DOLLARS", are also featured.
With a limited mintage of only 333 pcs antiqued, 111 pcs partially gilded, and 111 pcs gilded worldwide, this coin is a must-have for any serious collector. It comes in a beautiful box with a Certificate of Authenticity, making it a perfect gift for your history-loving friends or family members. So, what are you waiting for? Get your hands on the 10th edition of the 'Archeology & Symbolism' series - the 'Antikythera Mechanism' coin - before it's too late!
smartminting©
The smartminting© technology is a ground-breaking advancement in contemporary numismatics that permits an unparalleled level of ultra-high relief, and it establishes novel benchmarks in the coin industry.
This technology enables the production of standard weight coins with larger diameters, while maintaining high relief height.

It also allows for coins with greatly reduced weight to maintain standard relief heights and permits coins with only slightly increased weight to exhibit high reliefs.