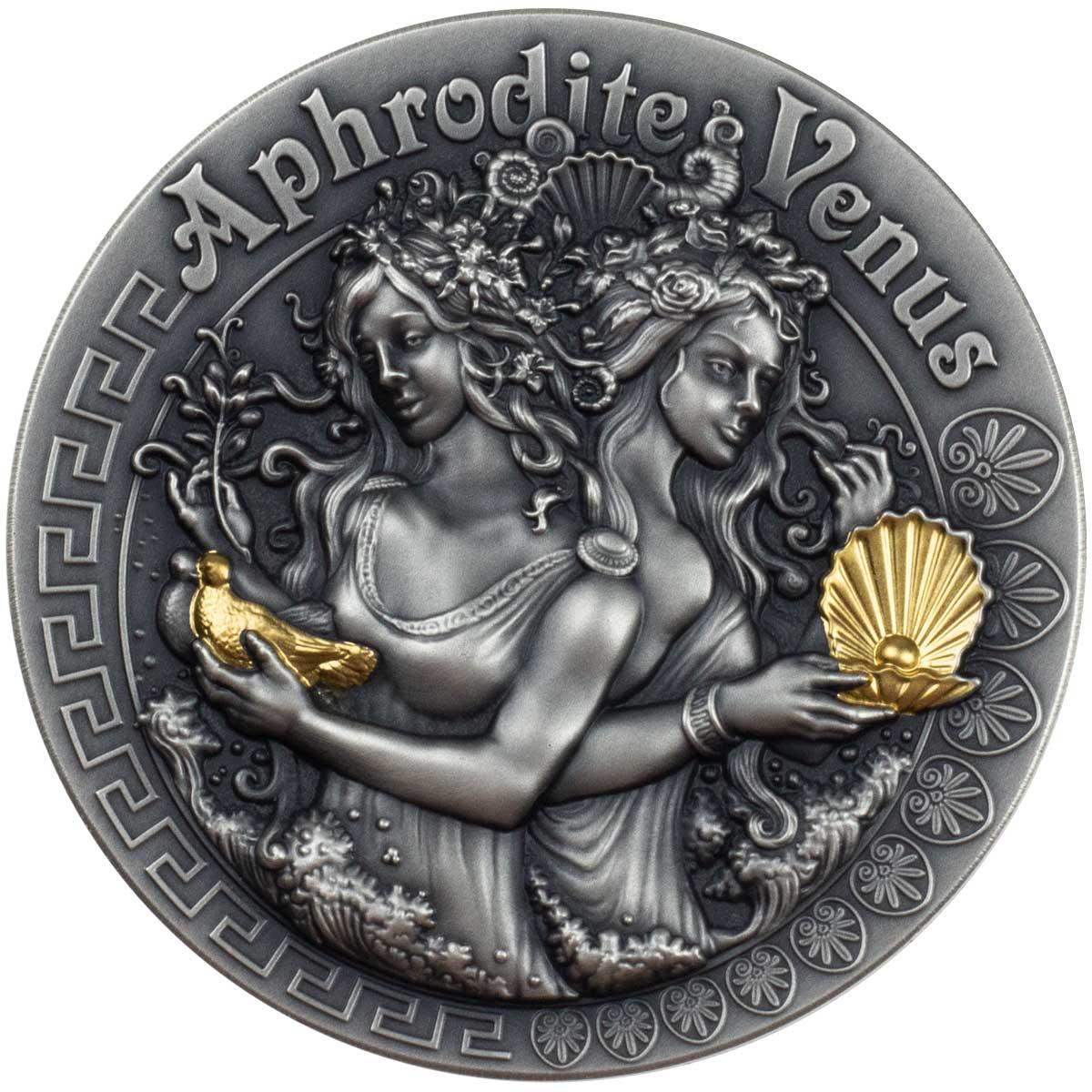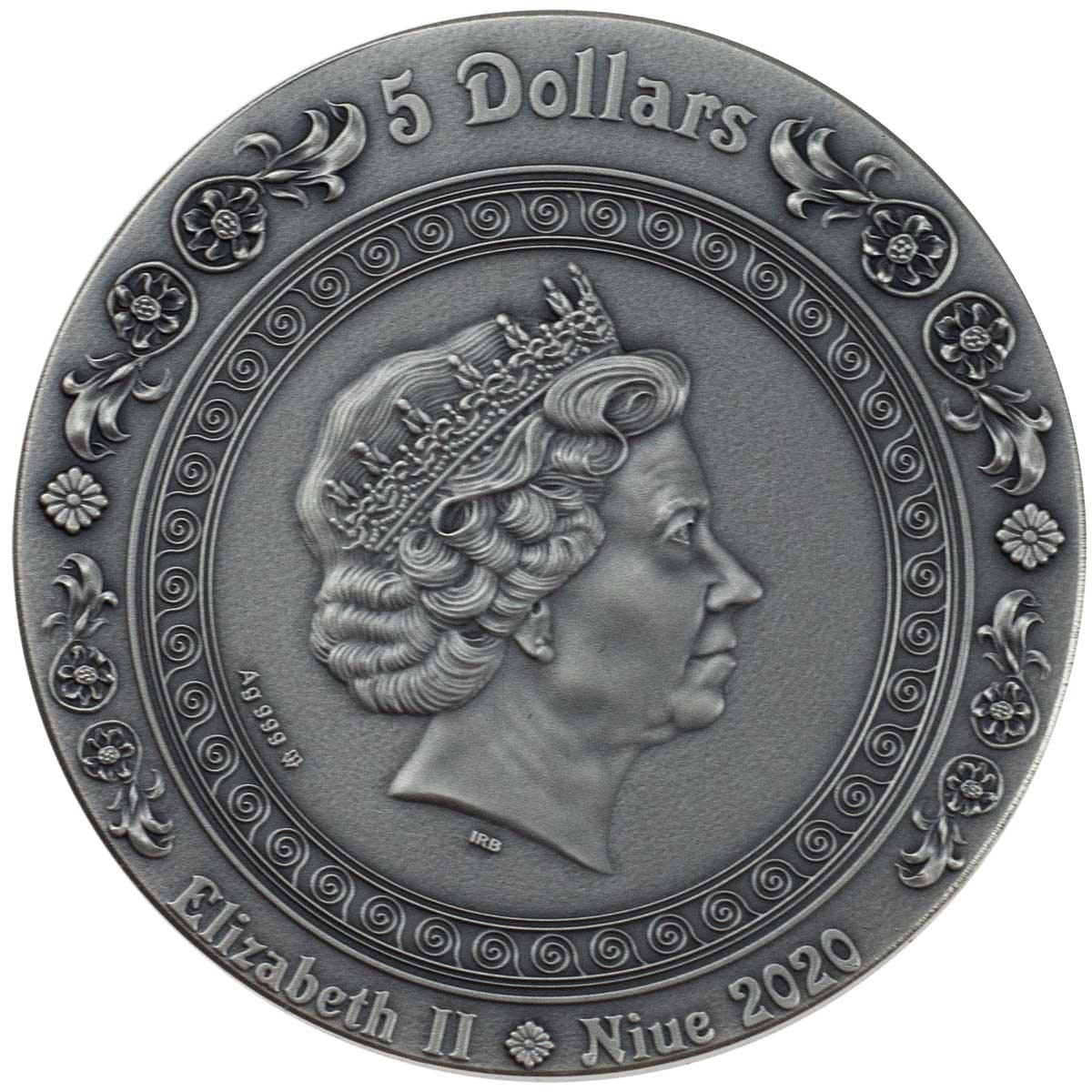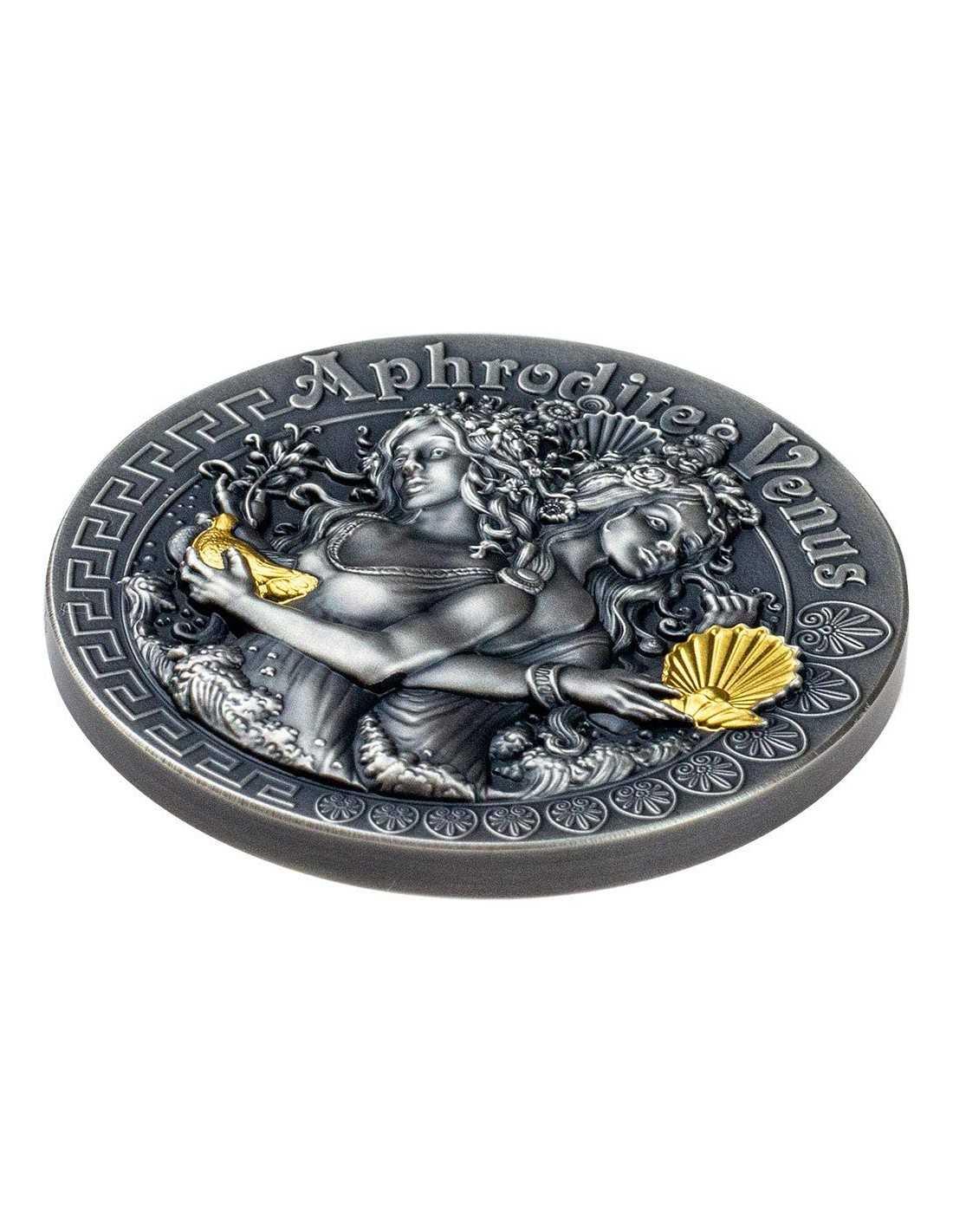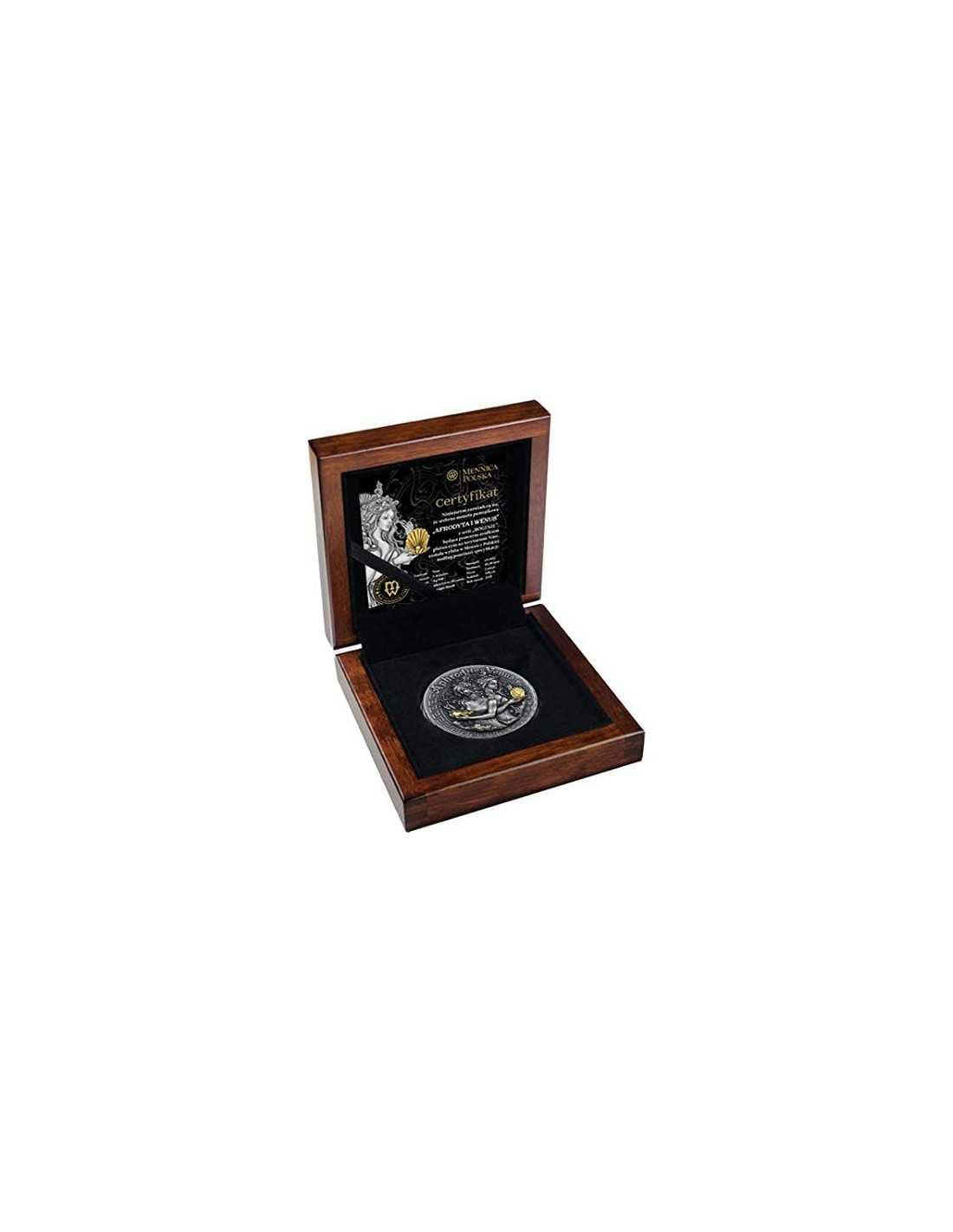 APHRODITE AND VENUS Strong and Beautiful Goddesses 2 Oz Silver Coin $5 Niue 2020
This marvelous 2 Oz Silver coin is the third issue in the "Goddesses" series, dedicated to the goddesses Aphrodite and Venus. The coin presents wonderful and detailed Ultra High Reliefs, has a selective Gold plating, has an Antique Finish quality and comes in an wooden case, along with its Certificate of Authenticity. Limited mintage to 500 pieces worldwide!
Only 1 unit left
Embark on a journey into the realm of love, beauty, and divine femininity with the Aphrodite and Venus Strong and Beautiful Goddesses 2 Oz Silver Coin. As the third installment in the captivating "Goddesses" series, this coin pays homage to the revered goddesses Aphrodite and Venus, who have captivated hearts and inspired countless tales throughout mythology.
Crafted with meticulous attention to detail, this 2-ounce silver coin boasts exquisite Ultra High Reliefs that bring the goddesses to life in stunning three-dimensional form. From their flowing hair to their delicate features, every aspect of Aphrodite and Venus is beautifully rendered, capturing their strength, beauty, and divine essence.
Selective Gold plating adorns key elements of the design, adding a touch of opulence and radiance that befits the goddesses' status as symbols of love and beauty. The shimmering gold accents create a striking contrast against the Antique Finish quality of the coin, lending it an air of timeless elegance and mythical allure.
Measuring 45 mm in size, this coin provides ample space for the intricate artwork to shine. The meticulous craftsmanship and gilded highlights showcase the skill and artistry of the minting process, ensuring that every detail is exquisitely brought to life.
To protect and preserve this magnificent piece, the coin is housed in a wooden case that not only enhances its presentation but also safeguards its condition for generations to come. Accompanied by a Certificate of Authenticity, this limited-edition coin has a mintage of only 500 pieces worldwide, making it a highly coveted treasure among collectors and enthusiasts.
The Aphrodite and Venus Strong and Beautiful Goddesses 2 Oz Silver Coin is a testament to the enduring allure and influence of these beloved goddesses. Whether you are a collector of mythological treasures, an admirer of ancient civilizations, or simply appreciate the timeless beauty of the divine feminine, this coin is a tangible symbol of love, beauty, and the eternal power of goddesses that will grace any collection with its transcendent allure.