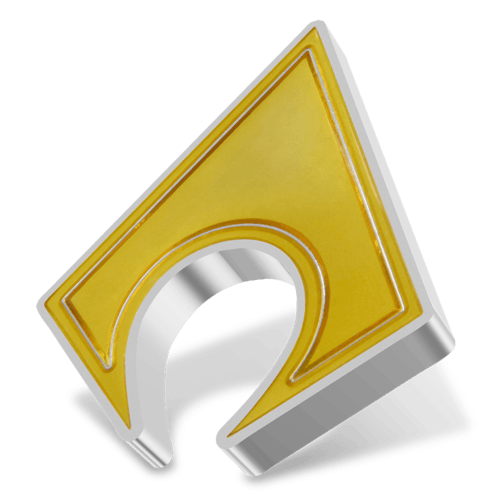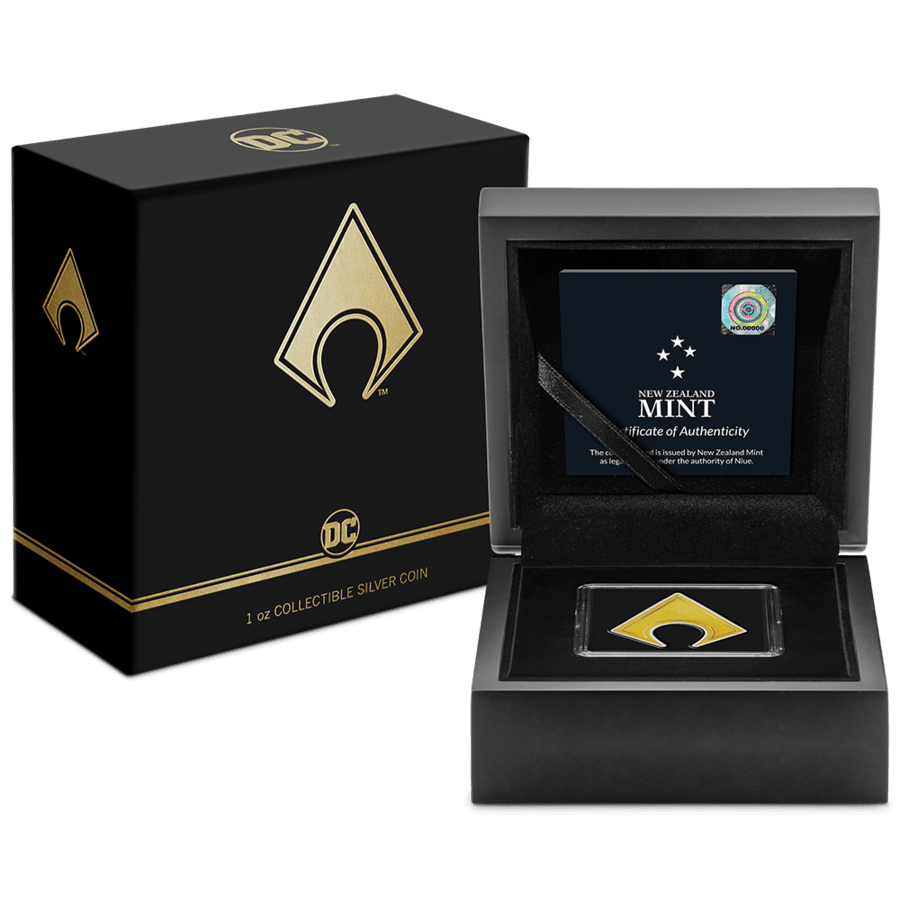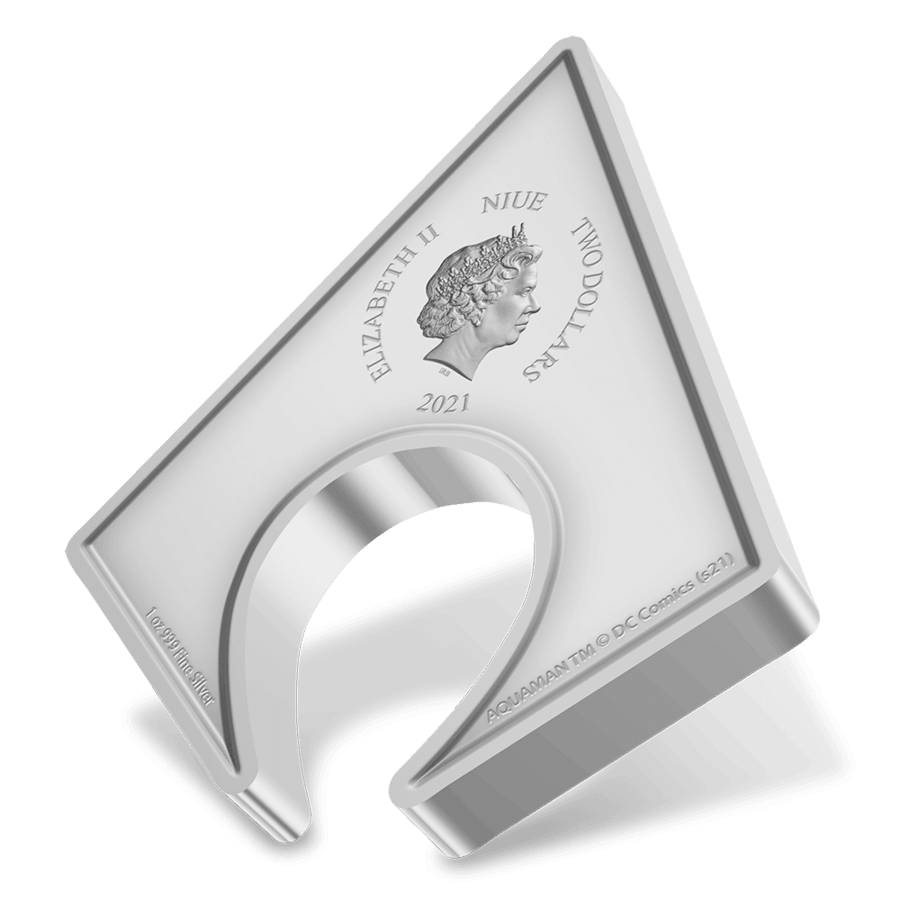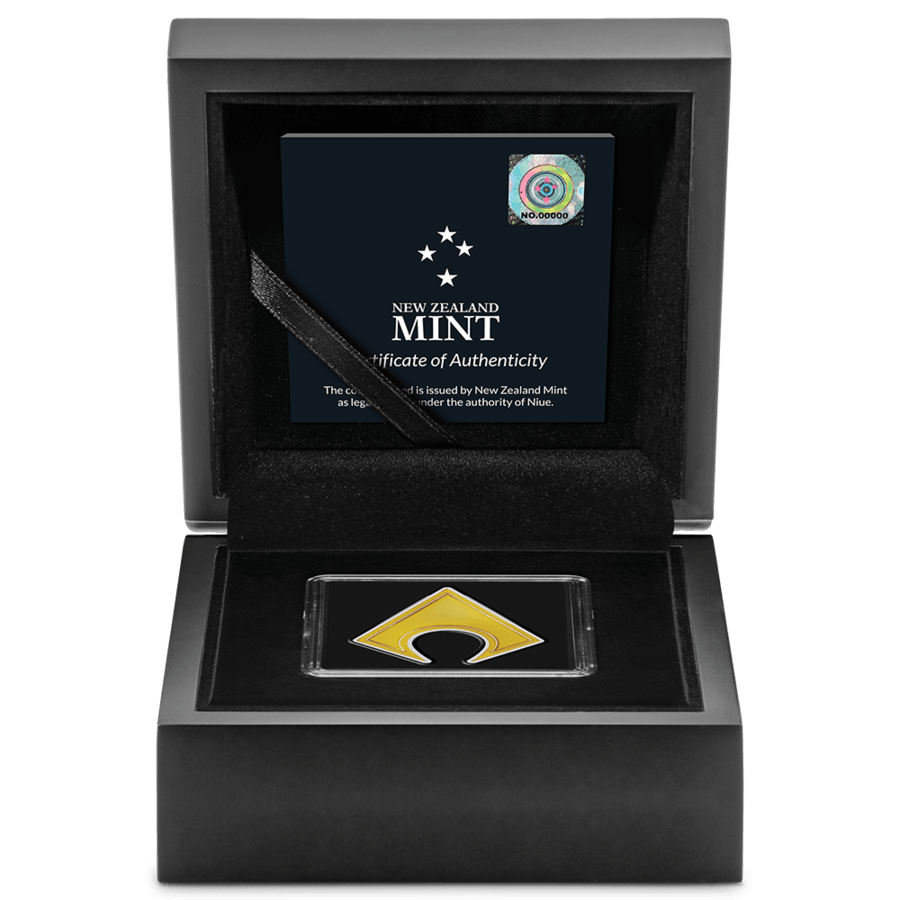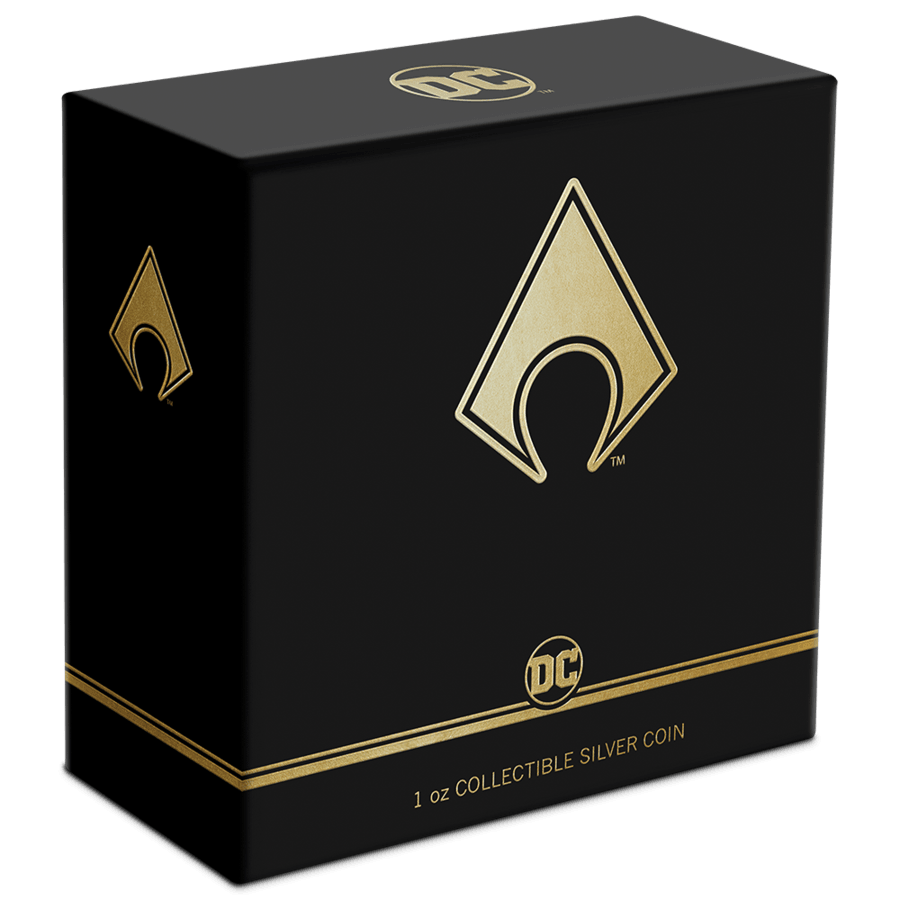 AQUAMAN™ Logo 1 Oz Silver Proof Coin $2 Niue 2021
This beautiful 1 Oz Silver coin is dedicated to one of the most famous DC comics character and hero: AQUAMAN and its iconic logo. The coin has a beautiful coloration and design, has a Proof quality and comes in a case with a themed case, along with its Certificate of Authenticity. Limited mintage to 5000 pieces worldwide!
Only 1 unit left
Dive into the depths of the ocean and celebrate the 80th anniversary of the iconic superhero AQUAMAN™ with the AQUAMAN Logo 1 Oz Silver Proof Coin. Crafted from 1 ounce of pure silver, this remarkable coin has been meticulously shaped and colored to resemble the emblem of AQUAMAN, instantly recognizable to fans worldwide.
On the obverse side of the coin, you'll find the Ian Rank-Broadley effigy of Her Majesty Queen Elizabeth II, along with the significant year of 2021, marking 80 years since AQUAMAN's first appearance in More Fun Comics #73. This serves as a tribute to the enduring legacy of this beloved character and his enduring popularity.
Despite its unique and striking shape, this coin holds legal tender status, adding to its collectible value. With a limited mintage of just 5,000 coins, each piece becomes a rare and treasured item for avid collectors. To ensure its authenticity and provenance, the coin is accompanied by a Certificate of Authenticity, confirming its silver purity and unique serial number.
Presented in a high-quality black coin case, this 1 oz silver coin arrives display-ready, allowing you to showcase your admiration for AQUAMAN in style. The packaging features the matching emblem in a luxurious gold color, enhancing the overall appeal and aesthetics of the collectible. Whether you're a die-hard AQUAMAN fan or a passionate coin collector, this special commemorative coin is a must-have addition to your collection. Don't miss out on this exceptional opportunity to own a piece of AQUAMAN history.