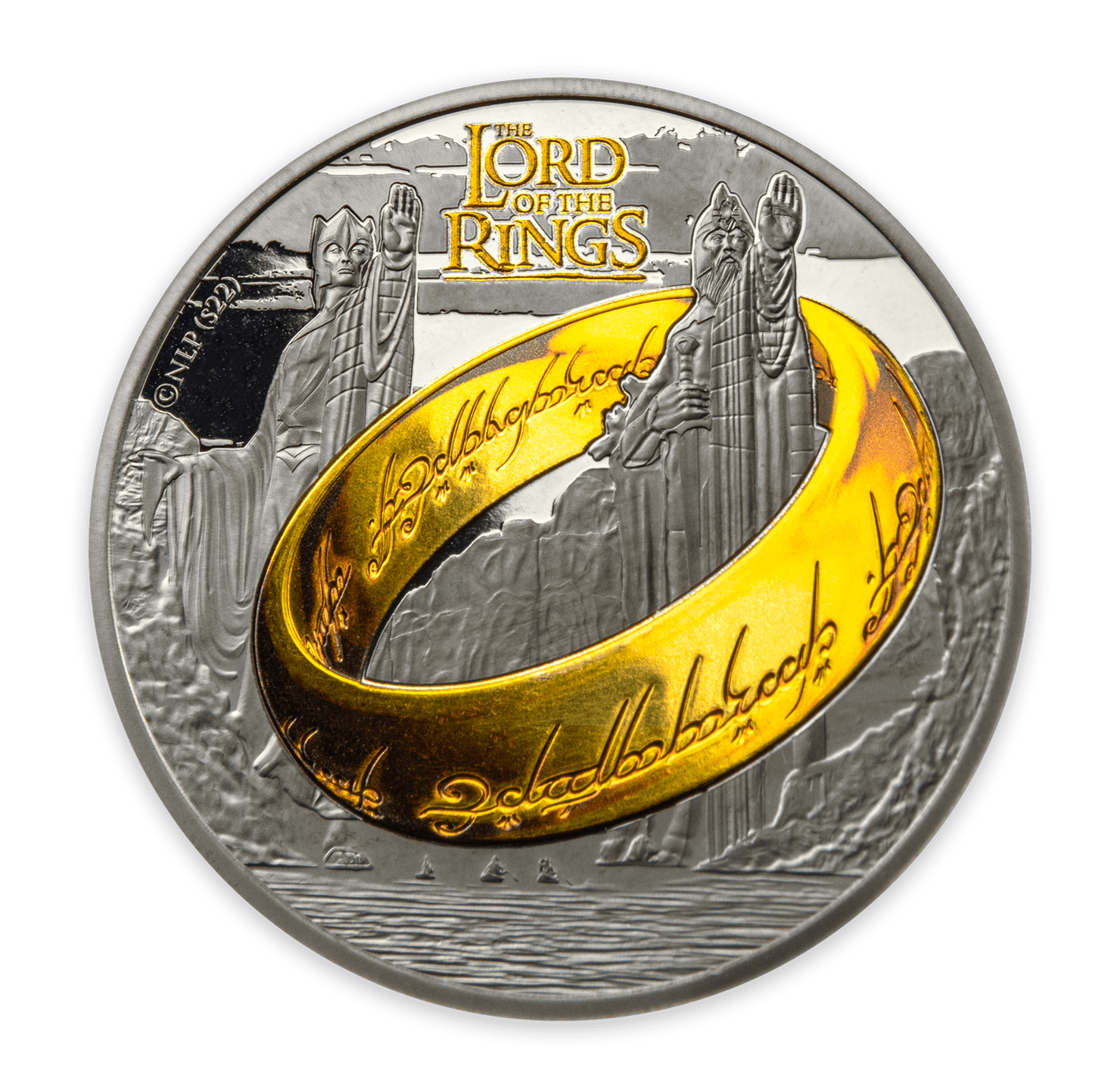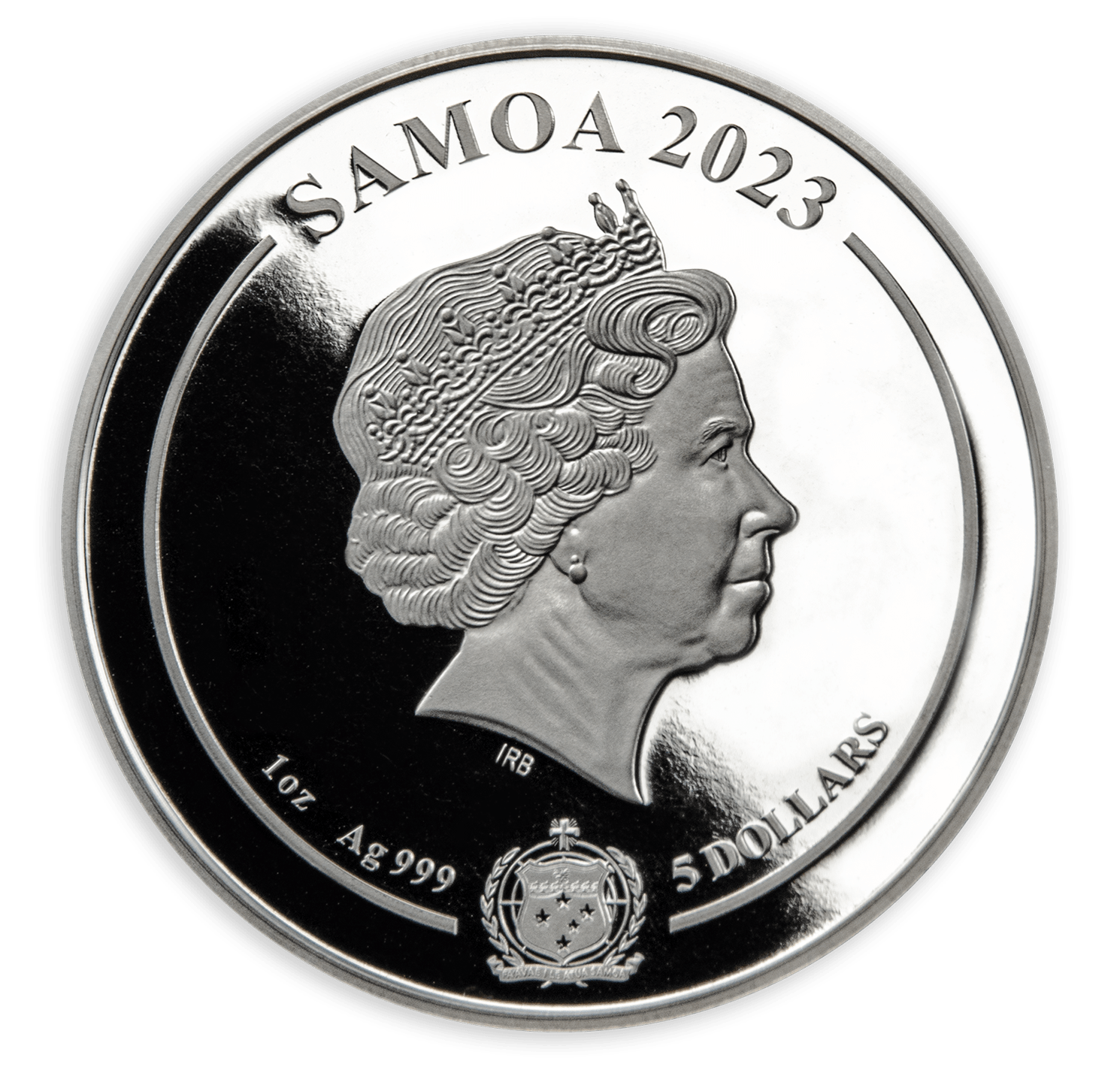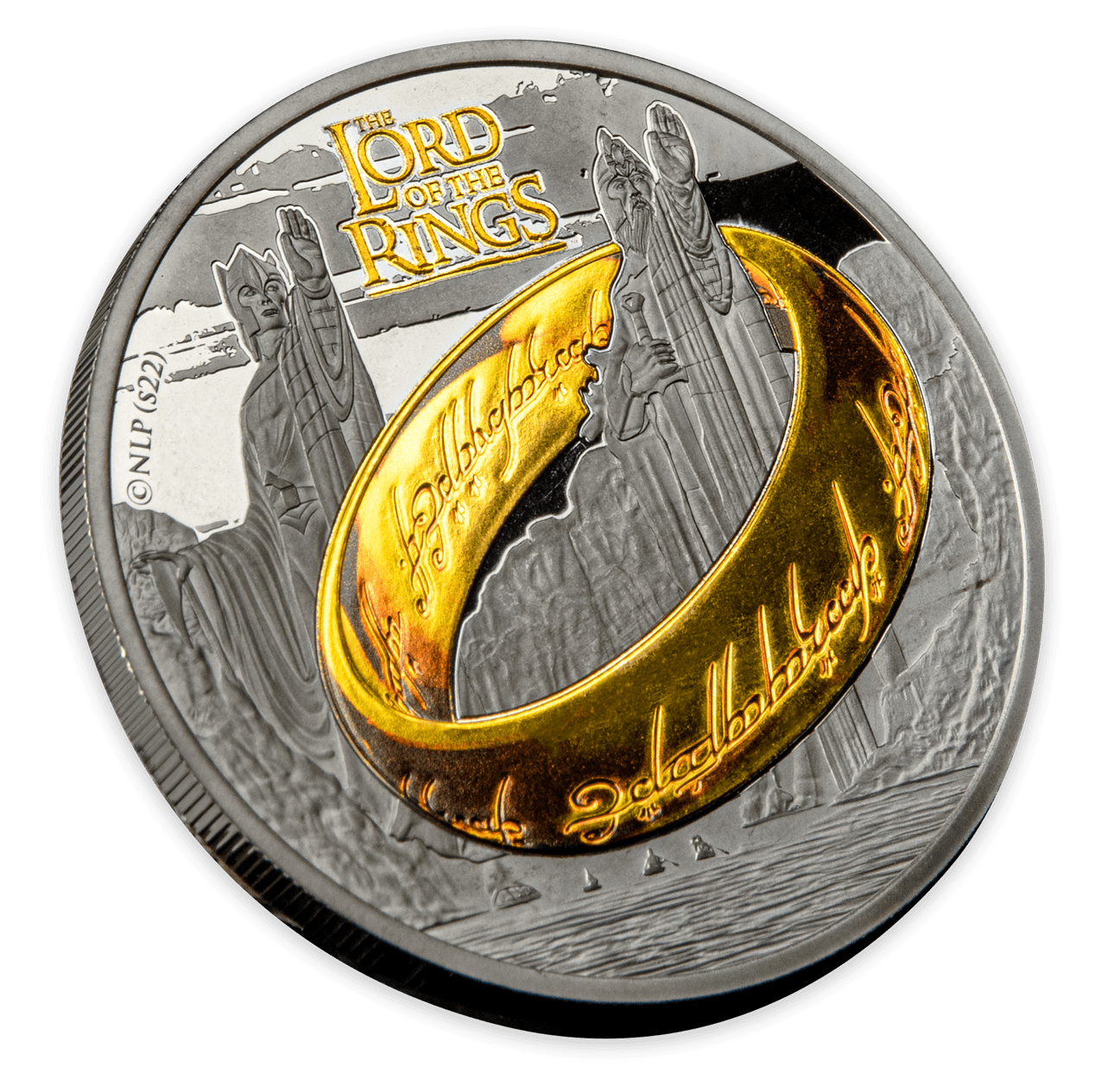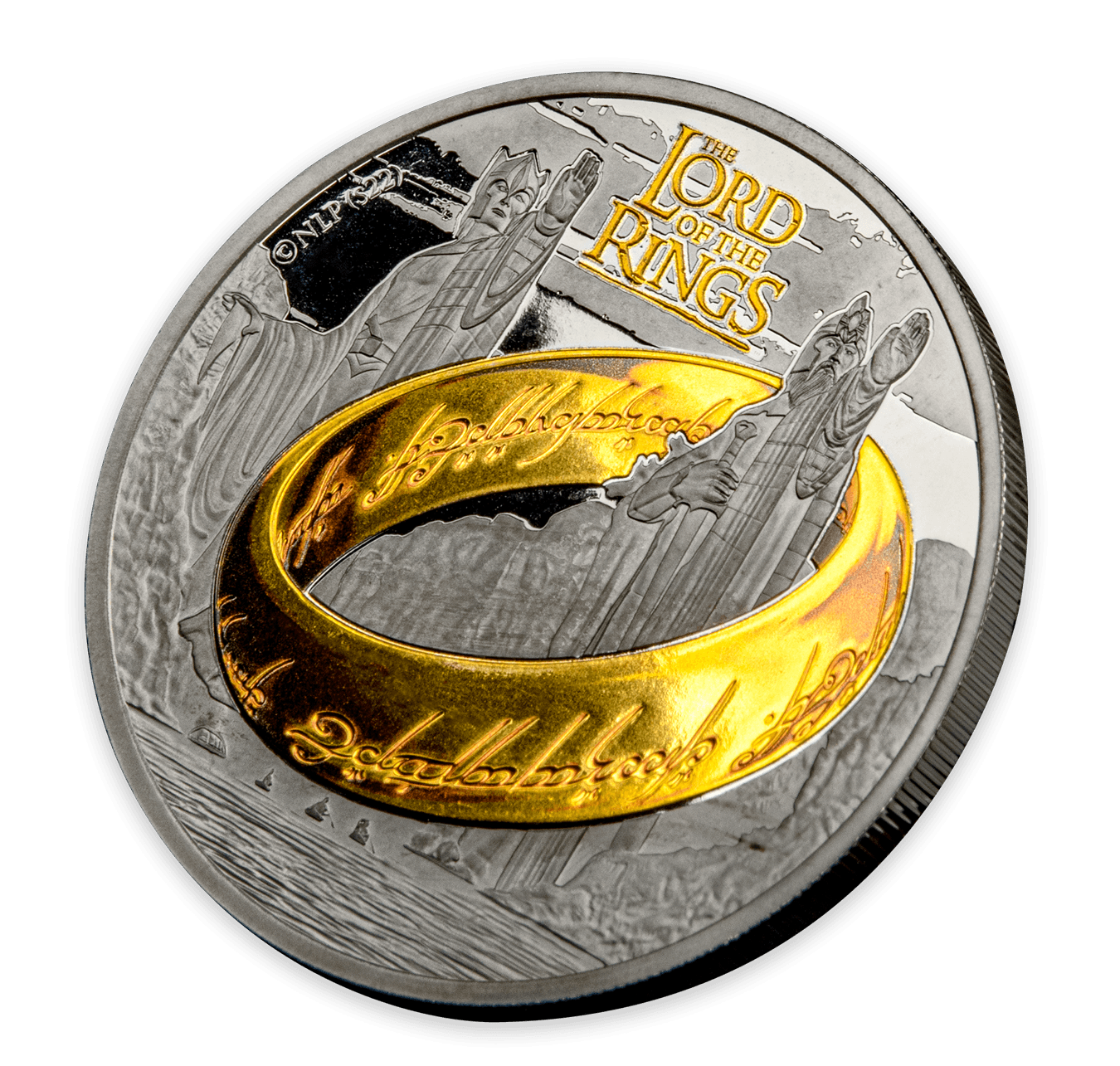 ARGONATH Lord Of The Rings 1 Oz Silver Coin $5 Samoa 2023
This incredible 1 Oz Silver coin is part of the "Lord of the Rings" series and depicts the famous statues of "Argonath" surrounded by the image of The One Ring. The coin is 24K Gold Plated and comes in a themed case, along with the Certificate of Authenticity. Limited mintage of only 1499 pieces worldwide!
Only 1 unit left
Enter the magical world of Middle-earth with the exquisite ARGONATH Lord of the Rings 1 oz silver coin. This stunning piece is a must-have for any true fan of the legendary book and movie series. The coin is part of the brand-new The Lord of The RingsTM: The Rings of Power series and is sure to thrill movie and series enthusiasts all over the world.
Crafted to perfection, this strictly limited 1 oz Silver coin with Black Platinum Finish and a 24K Gold Plated Ring of Power is a collector's dream come true. The Argonath gate is depicted on the reverse side of the coin, creating an awe-inspiring sight that captures the grandeur and mystique of Middle-earth. On the obverse side, you'll find the iconic effigy of Her Majesty Queen Elizabeth II.
This first edition of the Argonath coin is completely sold out, and a fast sellout is expected for this second edition. With only a limited number of coins produced, this is an excellent opportunity to secure your quantities now and ride the hype of The Lord of The RingsTM: The Rings of Power series.
The Argonath was an impressive monument that stood on either side of the River Anduin and marked the northern border of the land of Gondor. The gate's architecture and design were based on the ancient Numenorean style and depicted the likeness of two towering kings holding their swords aloft in a sign of defiance. The Argonath was a symbolic representation of the power and grandeur of Gondor, and it is a must-see attraction for any traveler exploring Middle-earth.
The coin's black platinum finish and 24K gold-plated Ring of Power make it an exceptional piece of art that any collector would be proud to own. It is an exquisite tribute to one of the most iconic landmarks in Middle-earth and a timeless piece that will hold its value for generations to come. Don't miss your chance to own a piece of Middle-earth's magic and history with the ARGONATH Lord of the Rings 1 oz silver coin.