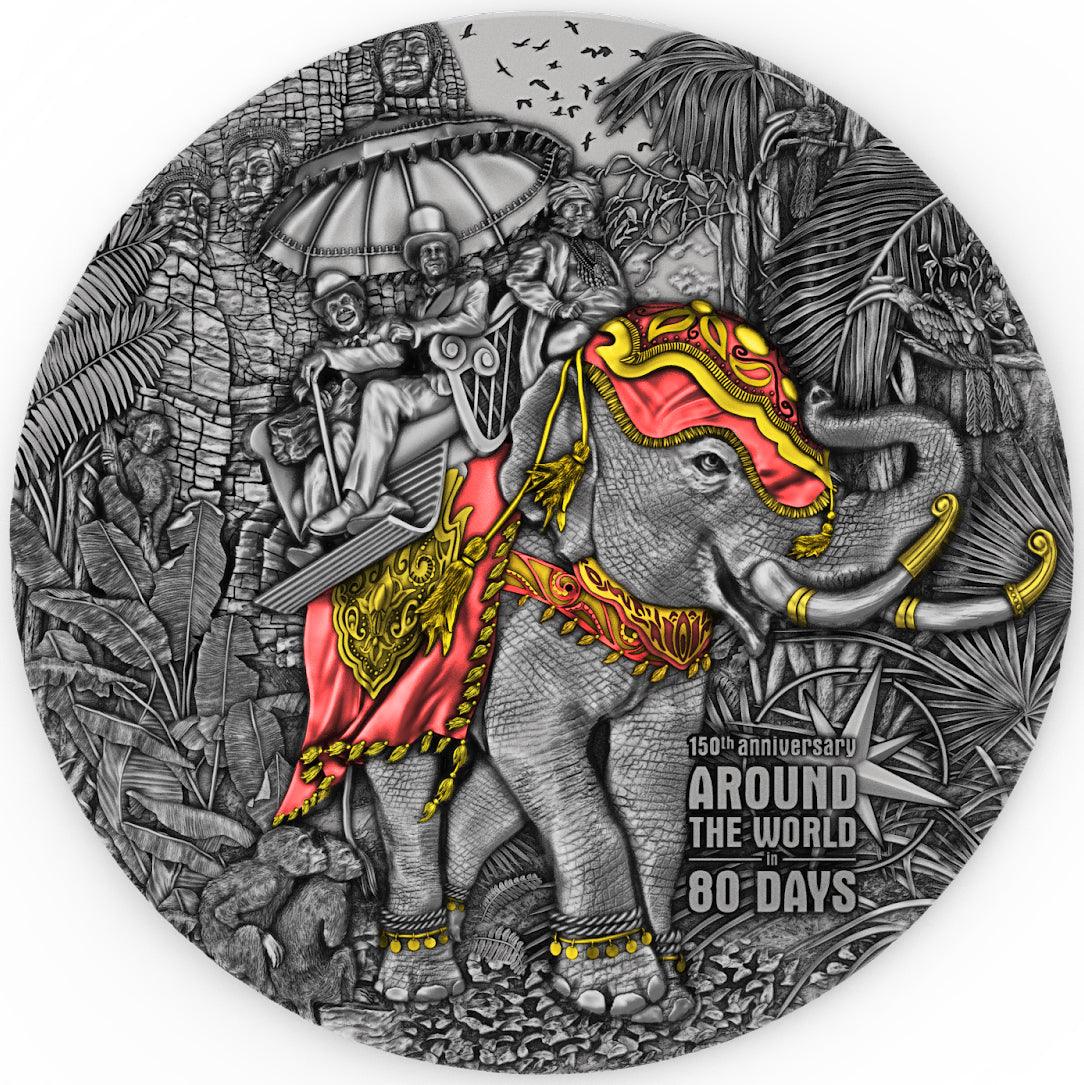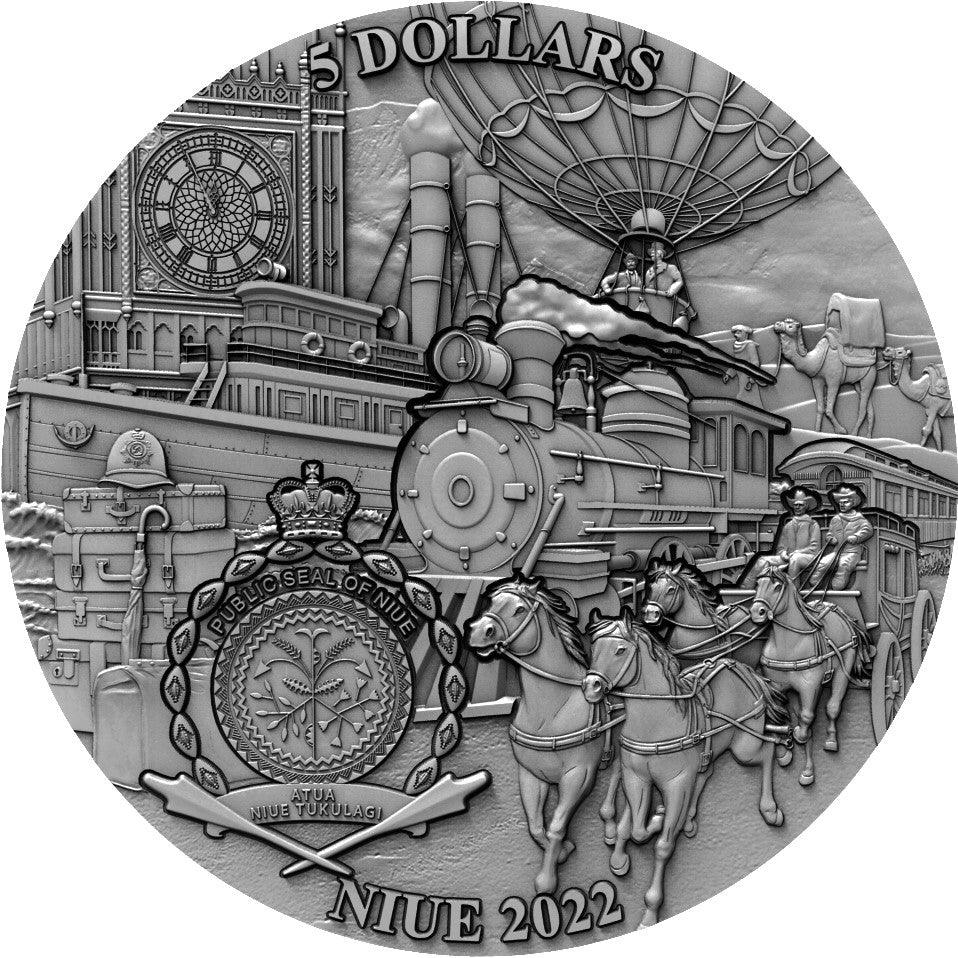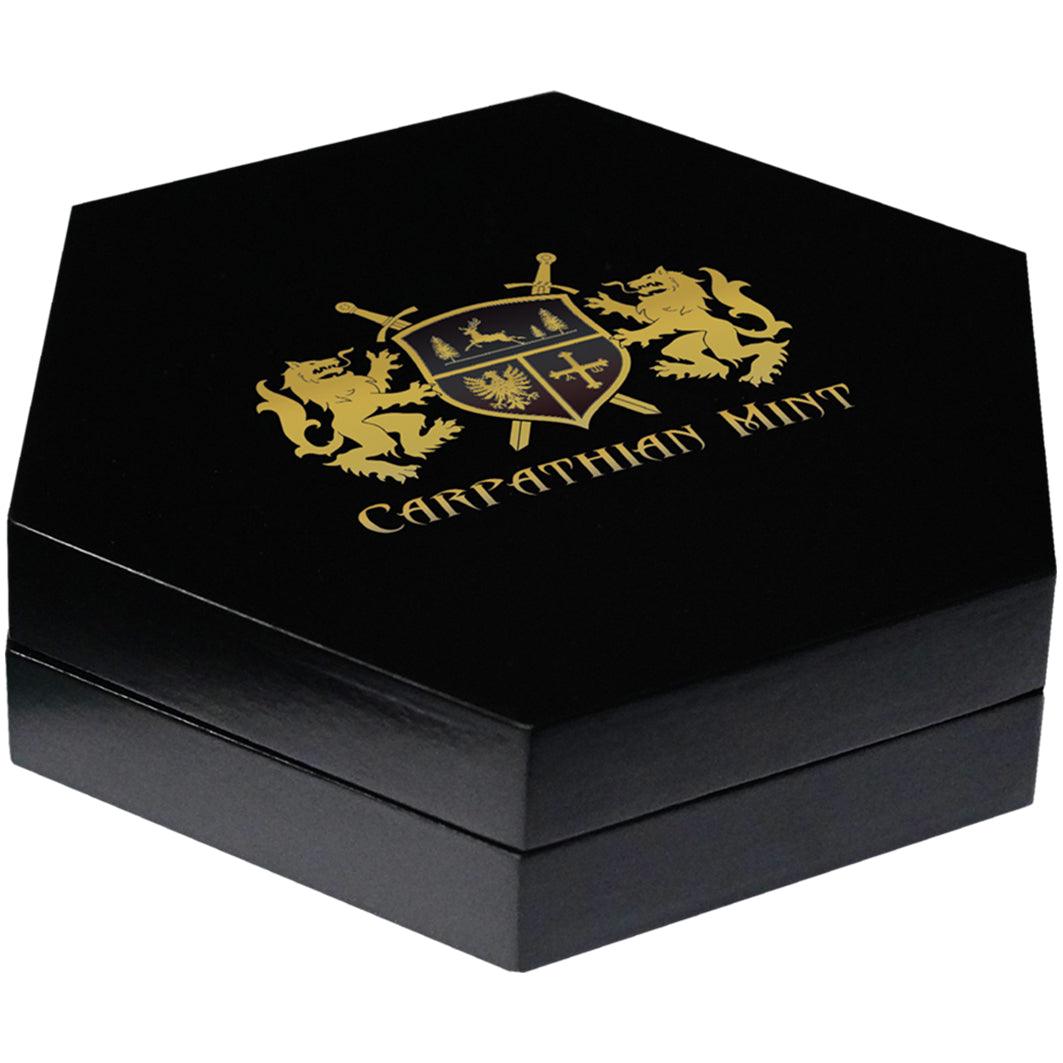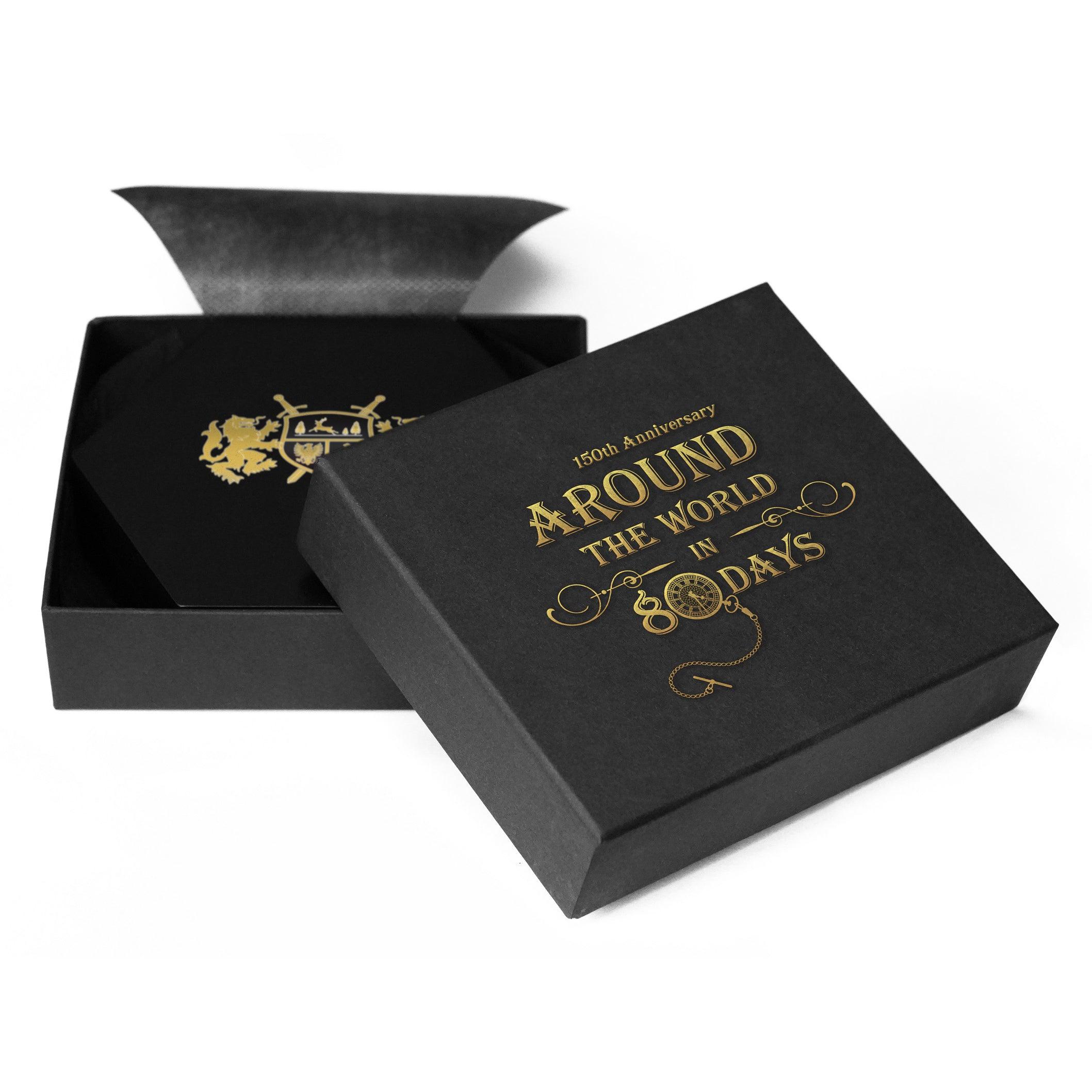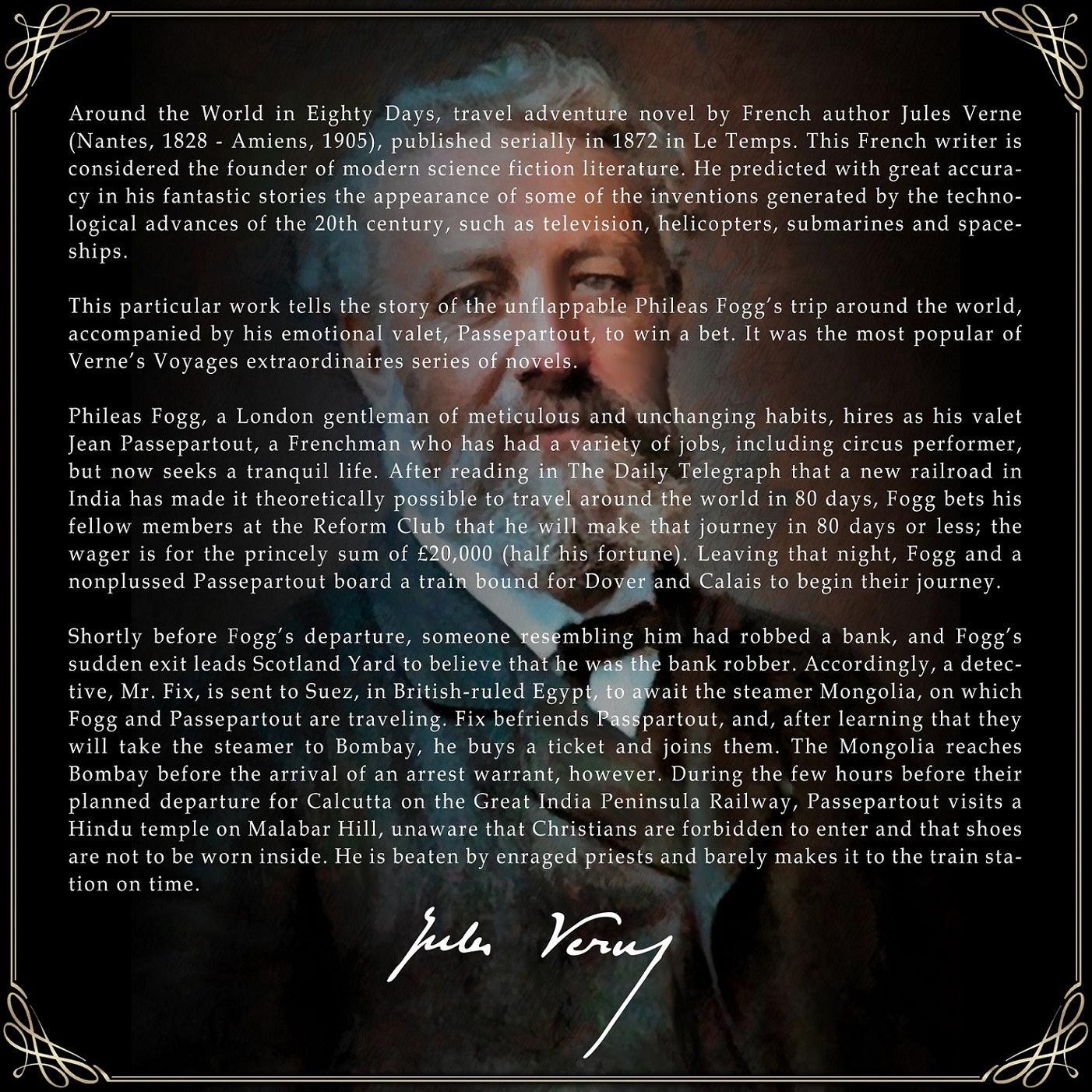 AROUND THE WORLD IN 80 DAYS 150th Anniversary 3 Oz Silver Coin $5 Niue 2022
This beautiful 3 Oz Silver coin commemorates the 150th Anniversary of the publication of French writer Jules Verne's major literary work: Around the World in Eighty Days. The coin has a beautiful High Relief, a selective coloration and an Antique Finish quality and comes in a case, along with the Certificate of Authenticity. Limited mintage of 500 pieces worldwide!
In stock
Step into the world of adventure and exploration with the Around the World in 80 Days 150th Anniversary 3 Oz Silver Coin. Commemorating the iconic novel by Jules Verne, this coin celebrates the thrilling journey of Phileas Fogg and his loyal servant, Passepartout, as they embark on a daring race against time.
Crafted from 2 ounces of pure silver with an antique finish, this coin captures the essence of the story's rich and vibrant setting. The reverse design portrays the duo's passage through India, riding an elephant through the lush jungle. The intricate details bring the scene to life, immersing you in the excitement and wonder of their journey.
On the obverse side, you'll discover a depiction of the various means of transportation utilized by Phileas Fogg and Passepartout during their incredible feat. From steamships to trains, hot air balloons to horse-drawn carriages, the obverse design showcases the ingenuity and resourcefulness of the protagonists as they traverse the globe.
Limited to a mintage of only 500 coins worldwide, each piece is accompanied by a numbered certificate of authenticity, ensuring its exclusivity and collectible value. With a size of 60mm, this coin makes a bold statement in any collection, commanding attention with its exquisite craftsmanship and attention to detail.
Whether you're a fan of Jules Verne's classic novel or a passionate collector, the Around the World in 80 Days 150th Anniversary 3 Oz Silver Coin is a must-have addition. It captures the spirit of adventure, determination, and the enduring power of the human spirit. Take part in this extraordinary journey and relive the excitement of Phileas Fogg's race around the world. Order your coin today and embark on your own numismatic adventure.