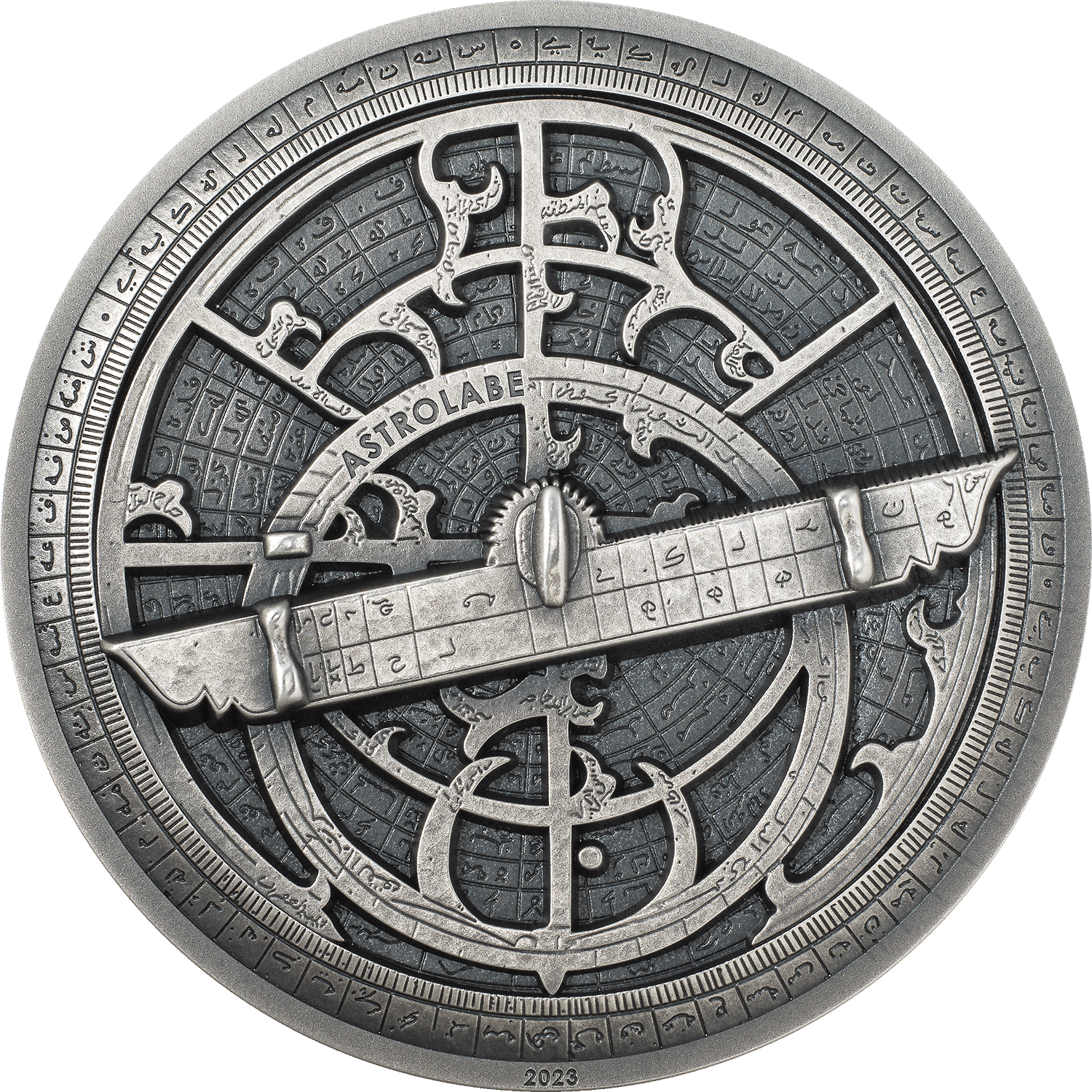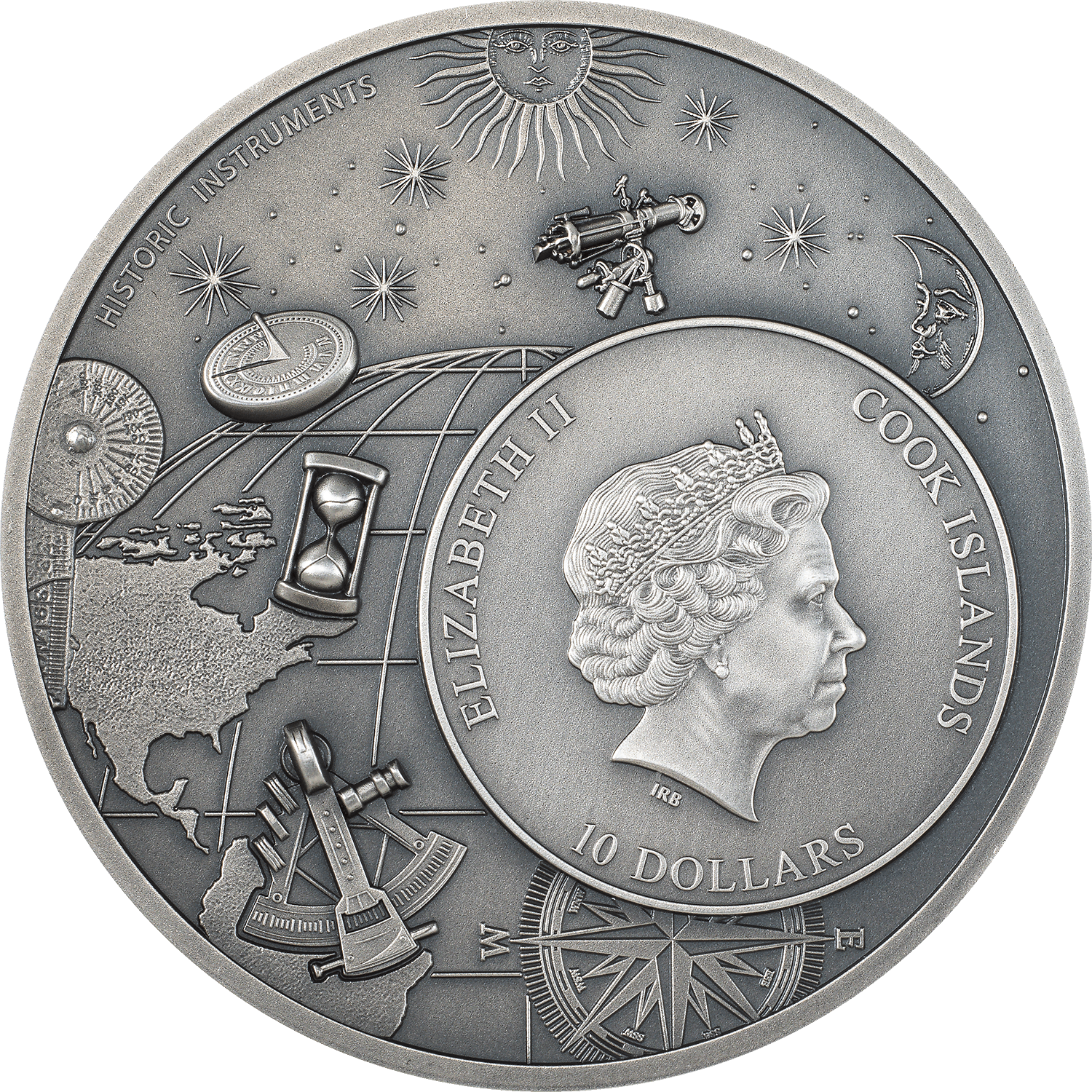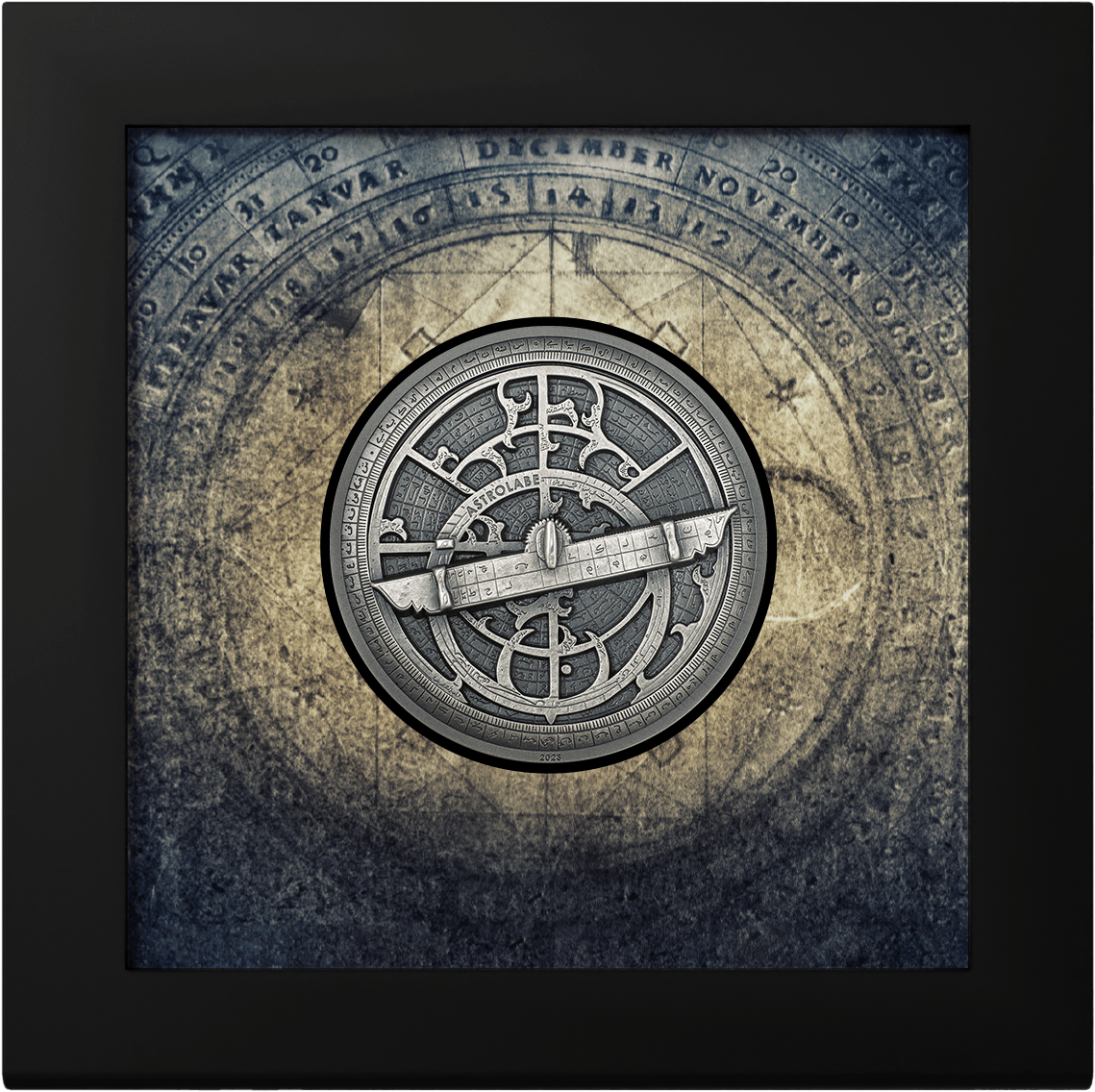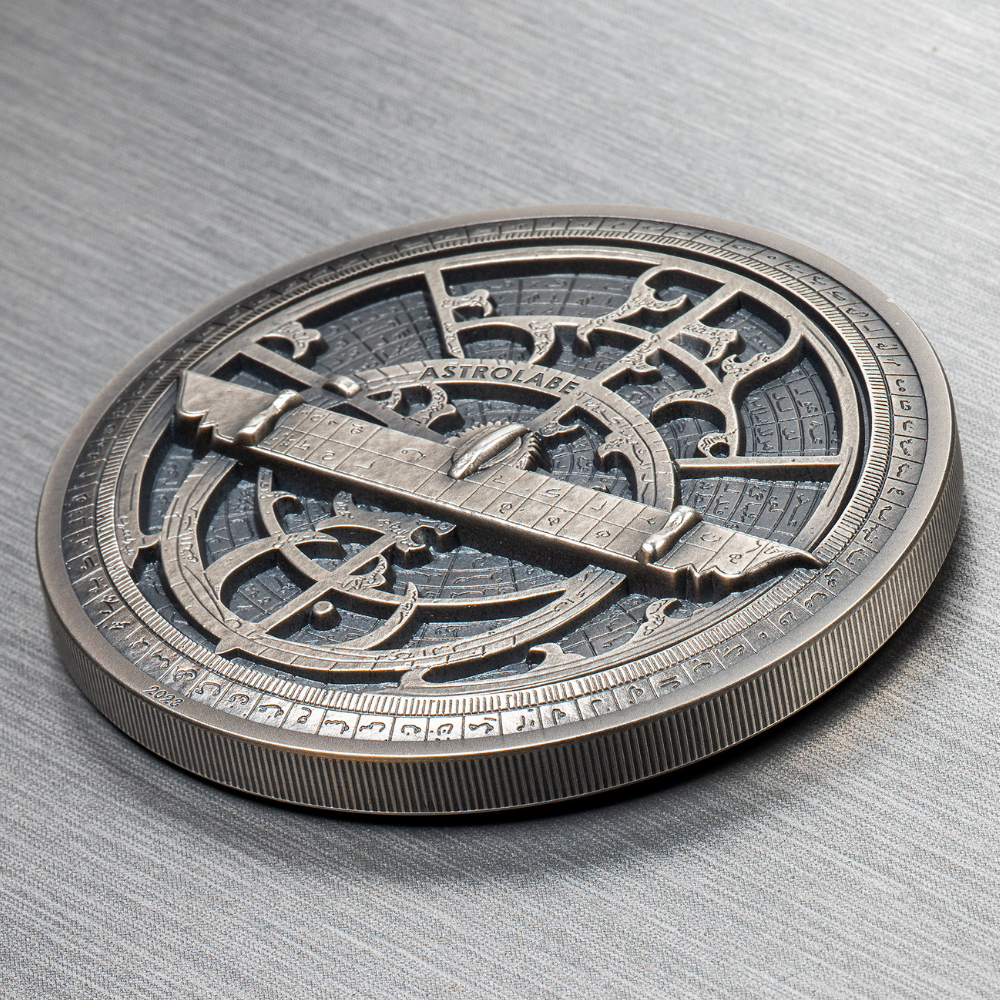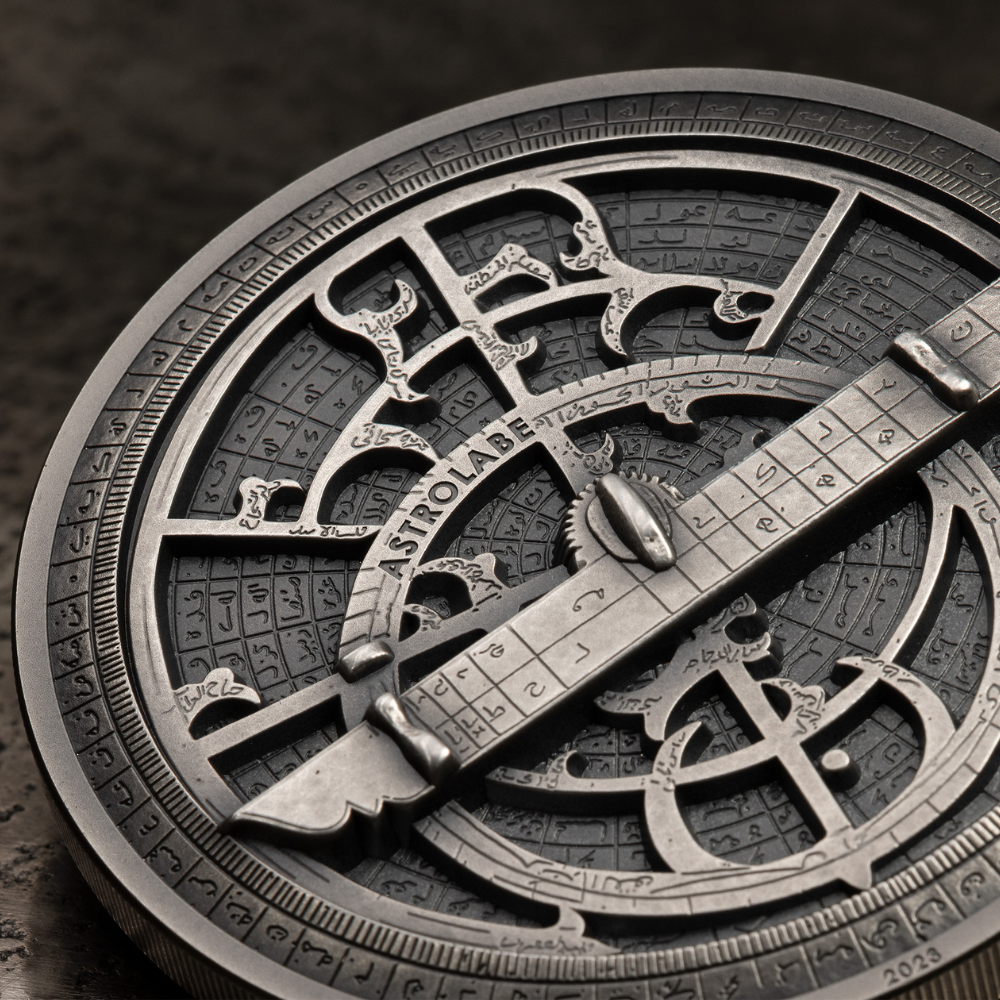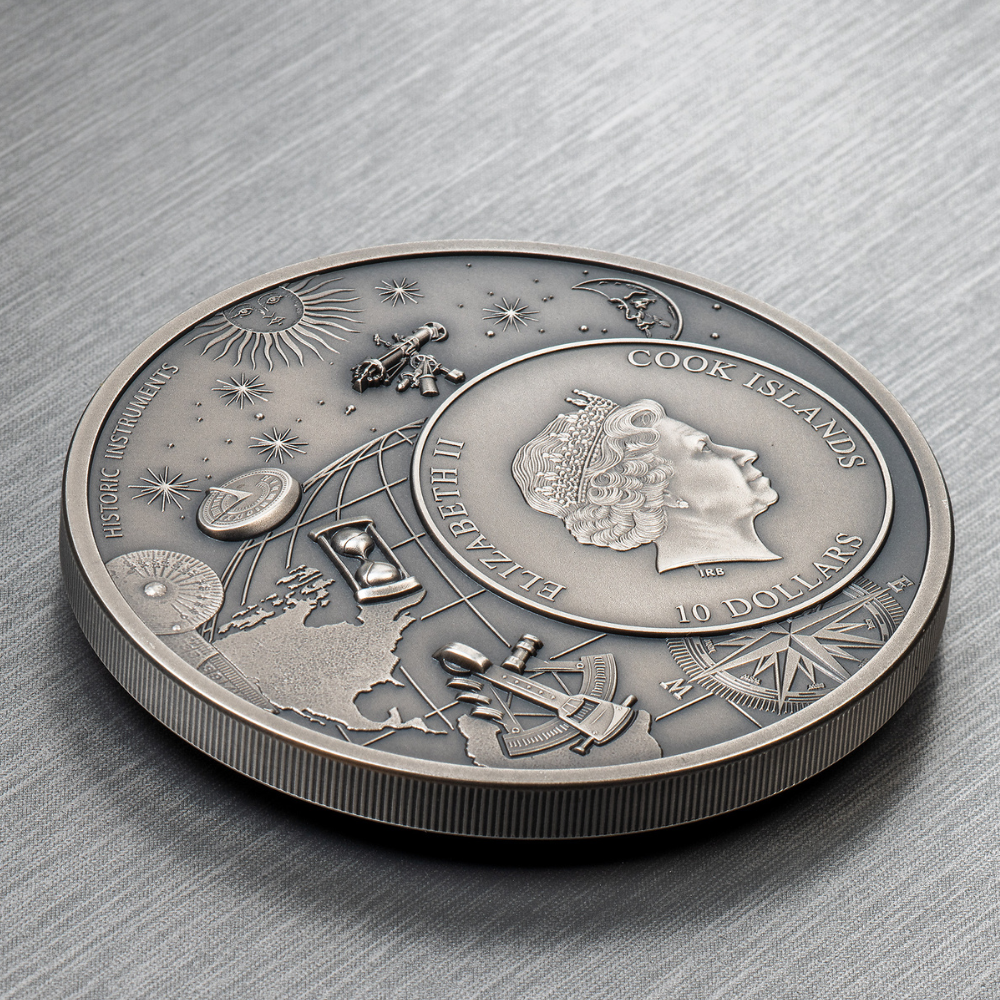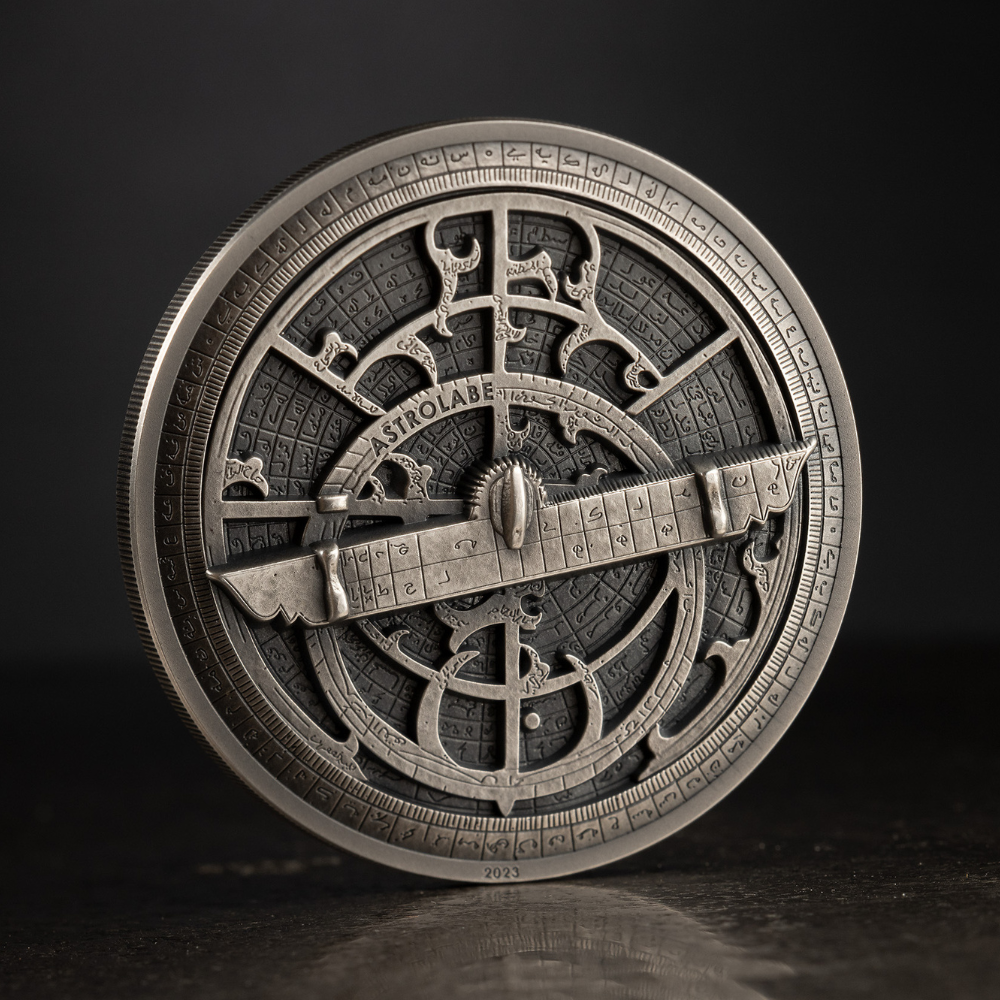 ASTROLABE Historic Instruments 2 Oz Silver Coin $10 Cook Islands 2023
This beautiful 2 Oz Silver coin is the first issue in the new "Historic Instruments" series, dedicated to the finest ancient technology. In this issue: the Astrolabe. The coin has Antique Finish quality, features Smartminting Ultra High Relief on both the reverse and the obverse and comes in a case, along with the Certificate of Authenticity. Limited mintage of 1500 pieces worldwide!
In stock
Journey back in time to an era of scientific exploration and celestial wonder with the ASTROLABE Historic Instruments 2 Oz Silver Coin. This extraordinary coin pays homage to the ancient astrolabe, a remarkable instrument that played a pivotal role in the fields of astronomy, navigation, and astrology. Originating in the 6th century AD, astrolabes were revered for their ability to measure time, track celestial bodies, and aid in navigating the vast expanse of the seas.

Crafted from .999 fine silver, this coin captures the essence of the astrolabe's intricate design and historical significance. The antique finish adds a touch of authenticity, bringing to life the allure of this ancient instrument. With a diameter of 45 mm, the coin's size showcases the intricate details of the astrolabe, allowing you to appreciate its complexity and craftsmanship.

Limited to a mintage of 1500, the ASTROLABE Historic Instruments Silver Coin is a rare treasure for collectors and enthusiasts alike. Each coin is minted with the utmost precision, using the innovative smartminting® technique to achieve an ultra high relief that showcases the astrolabe's intricate features in stunning detail. This coin is a testament to the ingenuity and curiosity of humanity, bridging the gap between science and myth, and inviting us to explore the mysteries of the cosmos.

Immerse yourself in the rich history of the astrolabe and add a touch of ancient wisdom to your collection with the ASTROLABE Historic Instruments 2 Oz Silver Coin. As you hold this remarkable coin in your hands, you can't help but be transported to a time of discovery and exploration. Let it serve as a reminder of the ingenuity of our ancestors and ignite your own sense of wonder as you embark on your numismatic journey.
smartminting©
The smartminting© technology is a ground-breaking advancement in contemporary numismatics that permits an unparalleled level of ultra-high relief, and it establishes novel benchmarks in the coin industry.
This technology enables the production of standard weight coins with larger diameters, while maintaining high relief height.

It also allows for coins with greatly reduced weight to maintain standard relief heights and permits coins with only slightly increased weight to exhibit high reliefs.