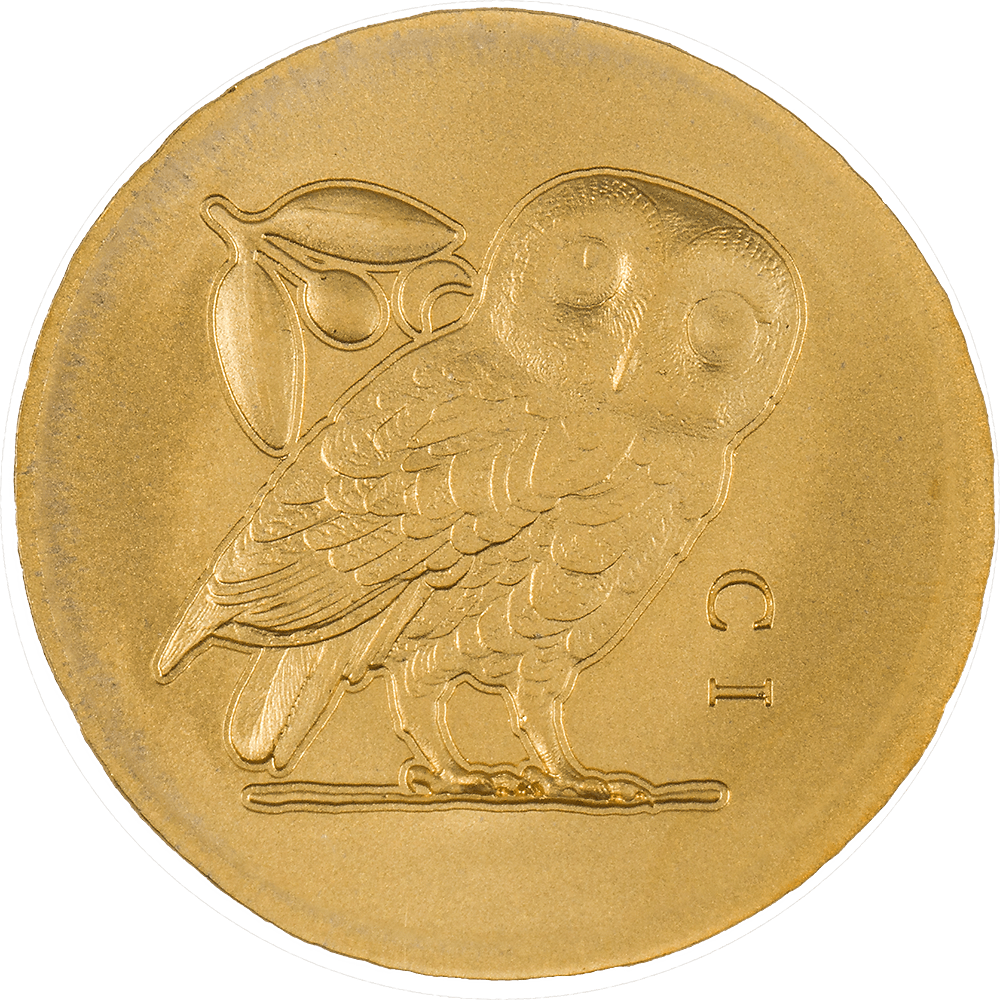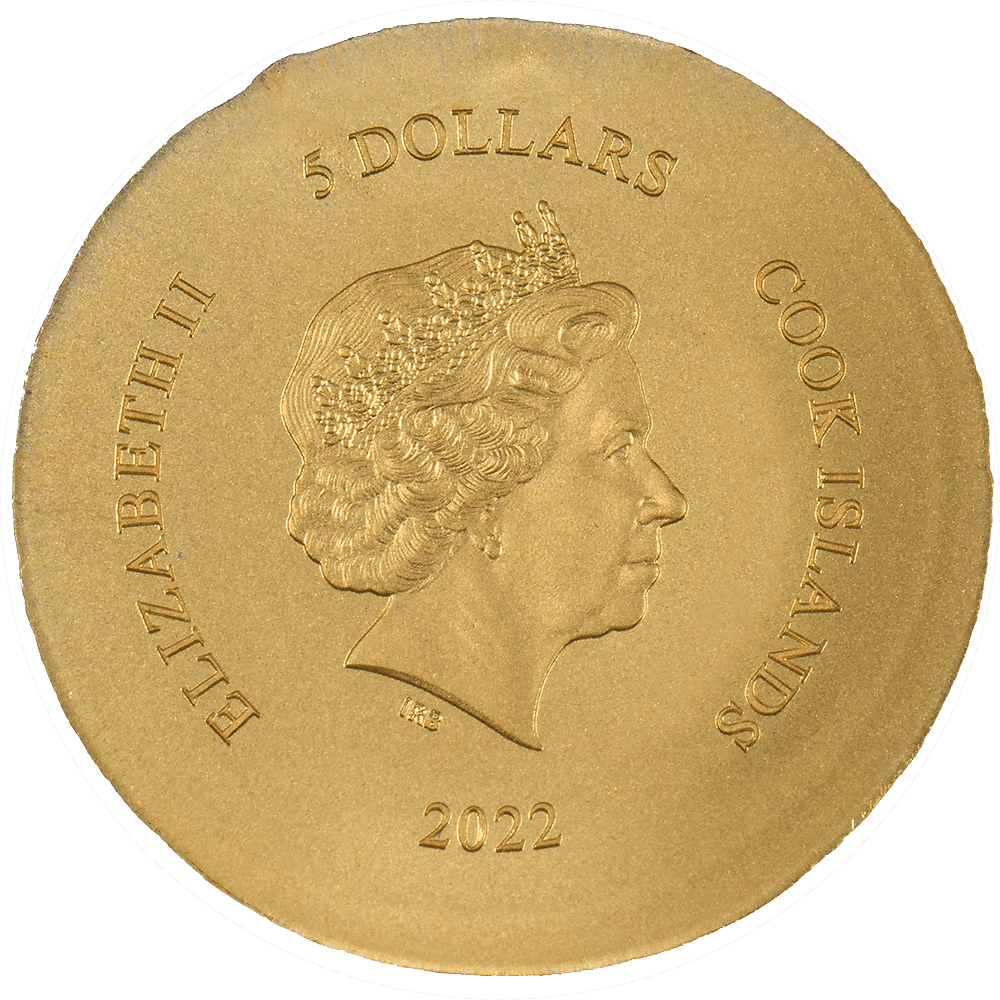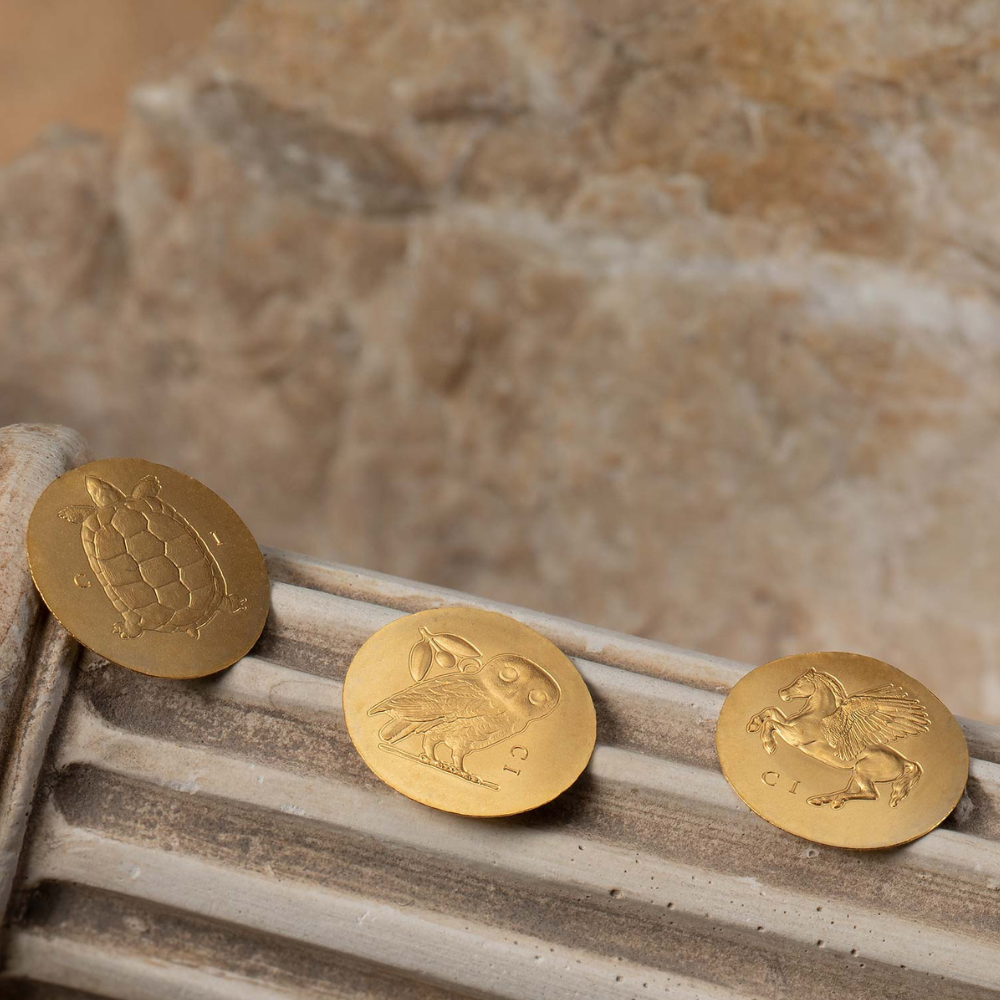 ATHENA'S OWL Numismatic Icons Gold Coin $5 Cook Islands 2022
This beautiful Gold coin is part of the "Numismatic Icons" dedicated to the most popular ancient coins. The coin has Silk Finish, features a beautiful Relief and comes in a capsule, along with the Certificate of Authenticity. Limited mintage of 5000 pieces worldwide!
In stock
Step into the realm of timeless numismatic artistry with the "ATHENA'S OWL Numismatic Icons Gold Coin," an exquisite testament to the rich heritage of ancient Greek coinage. Continuing the legacy of the acclaimed silver editions, this release introduces the radiant gold versions of two iconic symbols: the Athenian Owl and the Tortoise.
At the heart of this collection lies the Athenian Owl tetradrachm, a coin whose influence has transcended centuries. Named after Athena, the Greek goddess of wisdom, this coin stands as a pinnacle of ancient numismatic art. The owl, revered as Athena's sacred bird, was a beacon of her wisdom. Often depicted perching on her hand in early artworks, this emblematic bird evolved into the embodiment of intellectual prowess. Adorning coins as early as the 5th century BC, the Athenian Owl's imagery came to symbolize the intellectual and cultural might of Athens itself.
The Tortoise, another emblem rooted in ancient Greek culture, adds another layer of significance to this collection. Struck on coins originating from the island of Aegina, the tortoise was a symbol of fertility and monetary value. These ancient coins, now rare and highly sought-after, resonate with the enduring legacy of Greek coinage. With the "ATHENA'S OWL Numismatic Icons Gold Coin," the ancient motifs of the Athenian Owl and the Tortoise continue to captivate collectors and enthusiasts alike.
Crafted with precision and reverence for history, these half-gram gold coins stand as modern tributes to ancient artistry. Their silk finish showcases the intricate details of each design, ensuring that every element is a testament to the craftsmen who created the original coins. With a diameter of approximately 12 mm, these coins are not just miniature masterpieces; they are gateways to a world where art, history, and numismatics converge.
Limited to a mintage of 5,000, each "ATHENA'S OWL Numismatic Icons Gold Coin" is a symbol of craftsmanship, culture, and connection. Whether you're a seasoned numismatist or a history enthusiast, these coins offer an opportunity to hold a piece of the past in your hands. As you add these exquisite gold coins to your collection, you're not just acquiring precious metal; you're acquiring a tangible link to the ancient world, a treasure that transcends time and embodies the essence of Greek civilization.