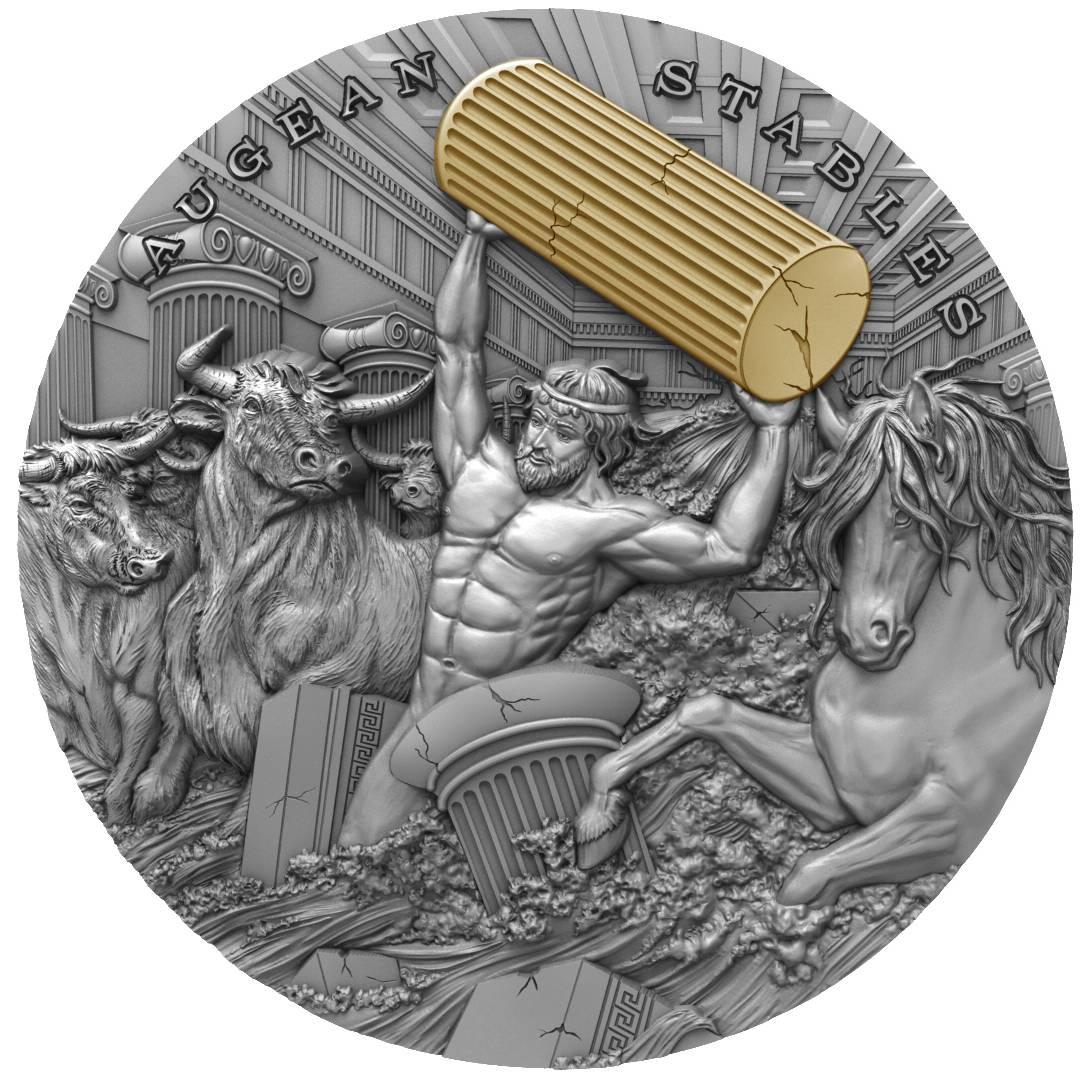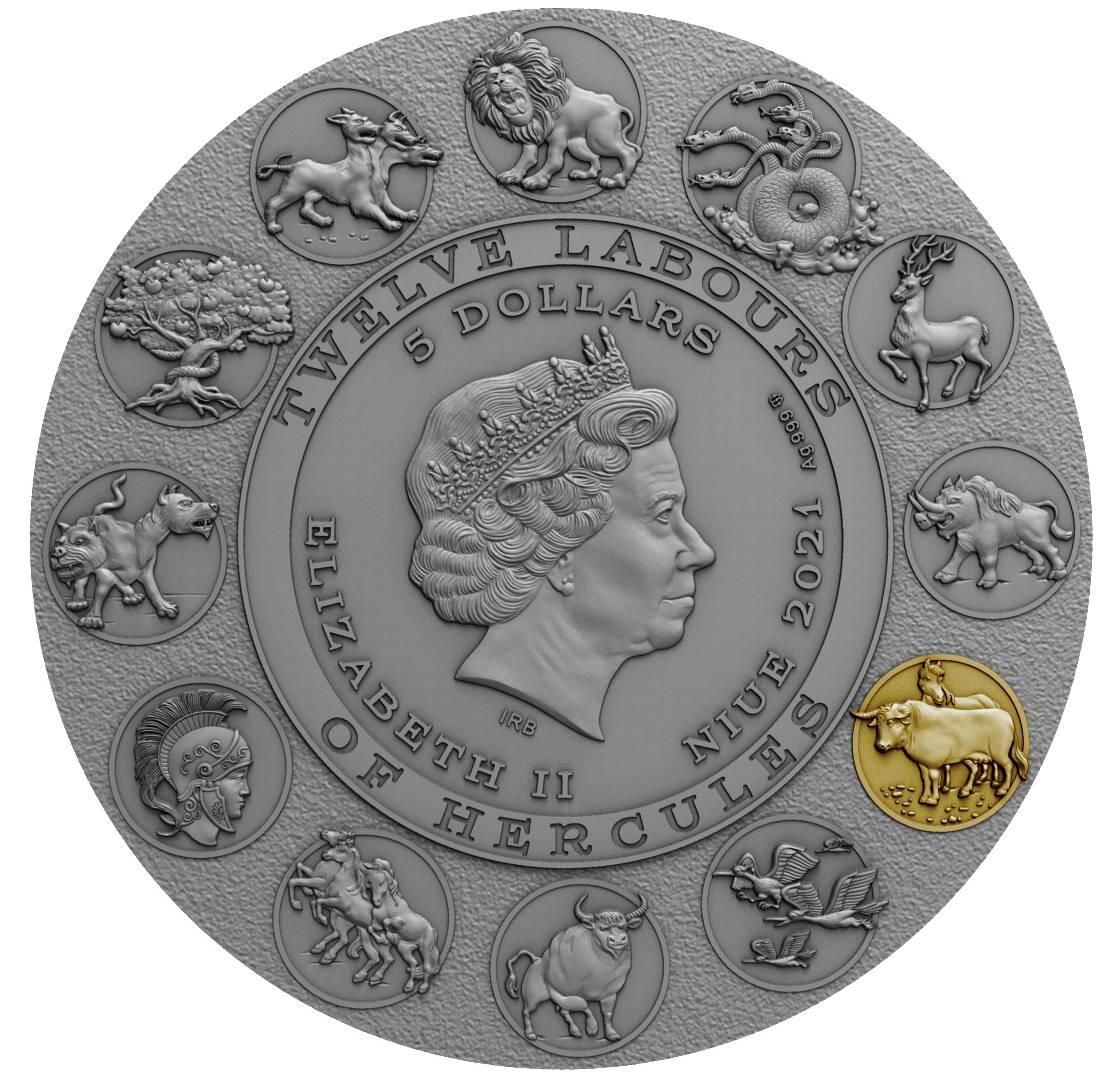 AUGEAN STABLES Twelve Labours of Hercules 2 Oz Silver Coin $5 Niue 2021
This beautiful 2 Oz Silver coin is the fifth release in the "Twelve Labours of Hercules" series, dedicated to one of the Twelve Labours – Augean Stables. The coin features a beautiful Gold plating, has a great High Relief, has an Antique Finish quality and comes in a themed case, along with the Certificate of Authenticity. Limited mintage to only 500 pieces worldwide!
Only 1 unit left
Embark on a mythological journey and witness the fifth installment of the captivating "Twelve Labours of Hercules" series with the Augean Stables 2 Oz Silver Coin. This remarkable coin pays homage to one of Hercules' renowned feats, featuring exquisite craftsmanship and artistic design elements that truly bring the story to life.
Crafted from 0.999 pure silver, this coin weighs 2 ounces and measures 45 mm in size. The coin's antique finish adds an air of authenticity, giving it a weathered and aged appearance that transports you to the ancient world. The technique of gilded highlights adds a touch of opulence to the design, accentuating specific elements with a stunning gold plating.
The Augean Stables coin showcases the exceptional technique of ultra high relief, which brings depth and dimension to the artwork. The raised elements create a sense of texture and realism, allowing you to truly appreciate the intricacies of the design. As you hold the coin, you can feel the remarkable craftsmanship that went into its creation.
Limited to just 500 pieces worldwide, this coin is a rare and highly sought-after collector's item.  It is accompanied by a themed case and a Certificate of Authenticity, ensuring its provenance and guaranteeing its quality.
The Augean Stables 2 Oz Silver Coin is not just a beautiful work of art; it is a tangible representation of the mythological tale and a testament to the enduring legacy of Hercules. It allows you to appreciate the rich mythology and folklore that has captivated audiences for centuries. Add this extraordinary coin to your collection and immerse yourself in the timeless world of Hercules' Twelve Labours.