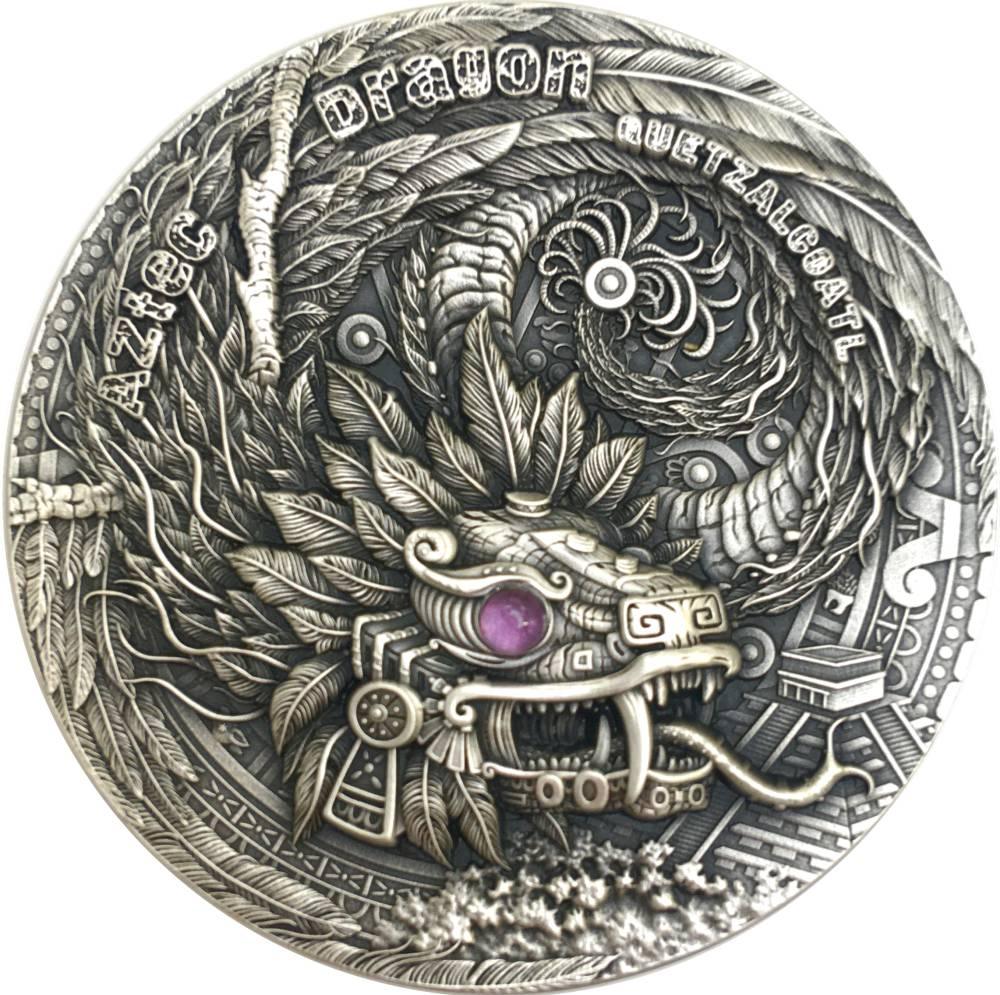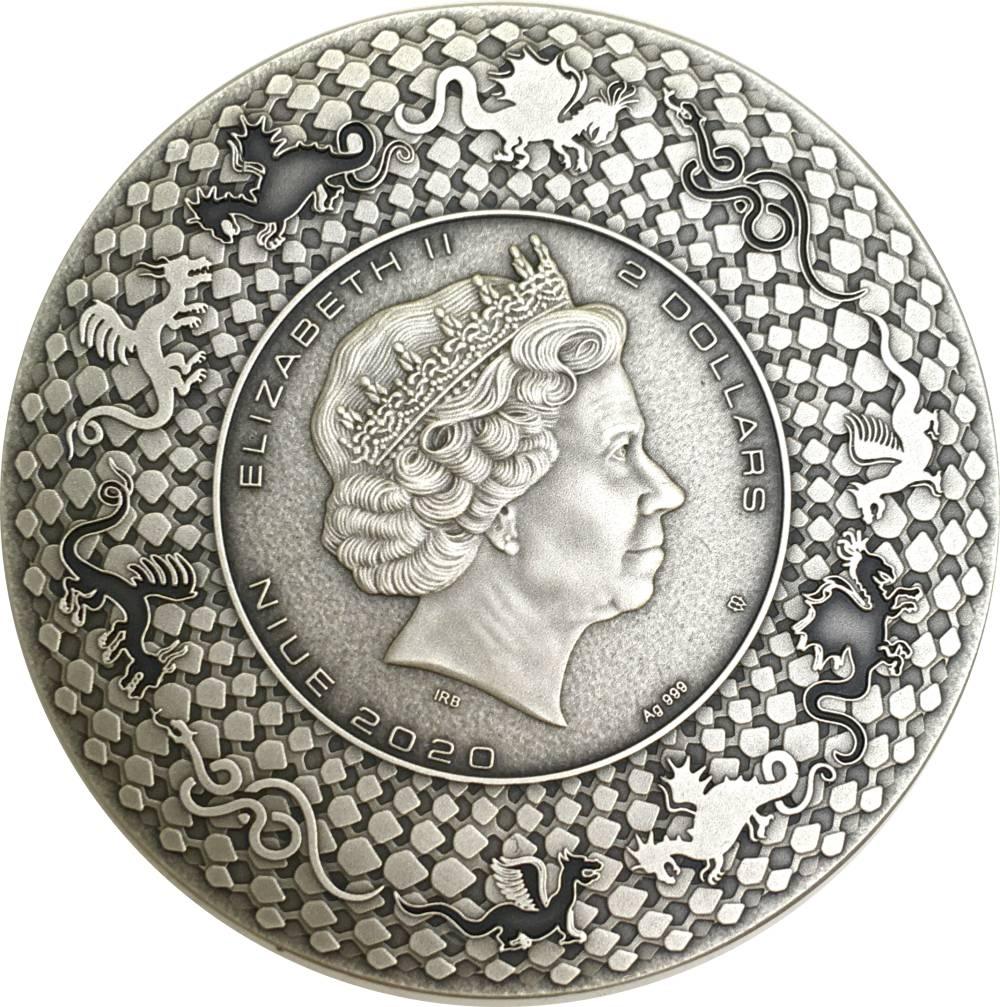 AZTEC DRAGON Dragons 2 oz Silver Coin $2 Niue 2020
This incredible 2 Oz Silver coin is the third release in the "Dragons" series and features Aztec Dragon, a deity in Aztec culture. The coin has a beautiful Amethyst insert, has an incredible High Relief, has an Antique Finish quality and comes in a case, along with its Certificate of Authenticity. Limited mintage of only 500 pieces worldwide!
Unleash the power and mystique of the ancient Aztec civilization with the Aztec Dragon Dragons 2 Oz Silver Coin. As the third installment in the captivating "Dragons" series, this coin pays homage to the legendary Aztec Dragon, a revered deity in Aztec culture known for its awe-inspiring presence and mythical powers.
This 2-ounce silver coin is a true masterpiece, meticulously crafted to capture the essence of the Aztec Dragon. With its incredible High Relief design, the coin brings the dragon to life in astonishing detail, showcasing its majestic form, intricate scales, and fearsome countenance. Every aspect of the dragon's appearance is exquisitely rendered, allowing you to immerse yourself in the mystical world of Aztec mythology.
Adding to the allure, a stunning Amethyst insert graces the coin, symbolizing the dragon's association with power, protection, and spiritual transformation. The vibrant purple hue of the Amethyst serves as a captivating focal point, accentuating the coin's beauty and further enhancing its mythical appeal.
The Antique Finish quality lends an air of ancient authenticity to the coin, evoking the passage of time and the rich history of the Aztec civilization. The meticulously crafted details, combined with the Antique Finish, create a sense of depth and texture that enhances the overall visual impact of the coin.
To ensure its preservation and presentation, the Aztec Dragon coin is housed in a protective case, which not only safeguards its condition but also allows for easy display. Accompanied by a Certificate of Authenticity, this limited-edition coin has a mintage of only 500 pieces worldwide, making it a rare and highly sought-after treasure among collectors and enthusiasts.
The Aztec Dragon Dragons 2 Oz Silver Coin is a testament to the enduring fascination with dragons and the mythical worlds they represent. Whether you are a collector of ancient civilizations, a lover of mythical creatures, or simply appreciate the artistry and symbolism captured in this coin, it is a remarkable addition to any collection. Immerse yourself in the realm of Aztec legends and embrace the power and majesty of the Aztec Dragon with this exceptional silver coin.