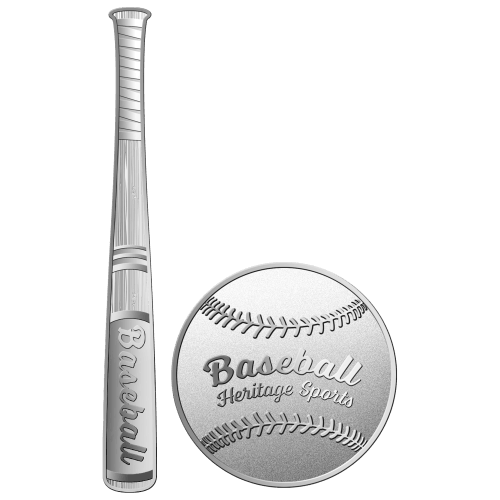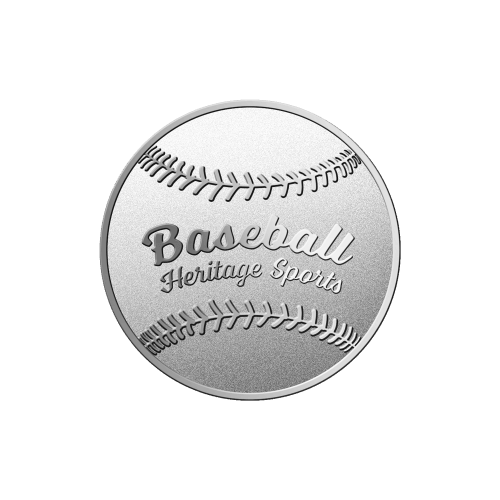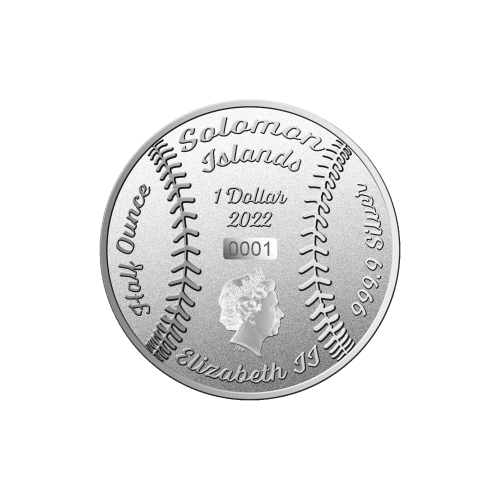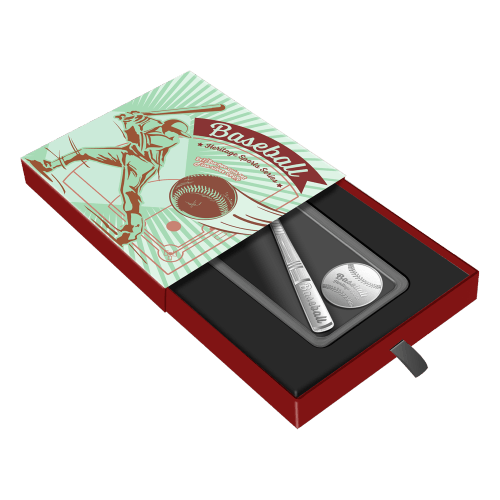 BASEBALL Heritage Sports Set 2 Silver Coins $1 Solomon Islands 2022
This beautiful set of two 1/2 Oz Silver coins is the second issue in the Heritage Sports series, dedicated to some of the most played games around the world. In this issue: Baseball. The coins are shaped like the equipment needed to play the game, have Proof quality and come in a themed box, along with the Certificate of Authenticity. Limited mintage of 3000 pieces worldwide!
In stock
Celebrate the timeless legacy of baseball with the Baseball Heritage Sports Set 2 Silver Coins. As part of a four-part series from the Solomon Islands, each set features two 1/2 oz. pure silver coins shaped like the equipment essential to play each sport. This set showcases a baseball bat and ball, capturing the essence of America's favorite pastime. Whether you're a sports enthusiast or a collector, these unique coins are a must-have addition to your collection.
Limited to a worldwide mintage of only 3,000 coins, each coin in the Baseball Heritage Sports Set is individually serialized, ensuring its exclusivity and collectible value. Crafted from 99.99% pure silver, these coins exhibit exceptional quality and fine craftsmanship. The vintage-style packaging adds a nostalgic touch, making it an ideal gift for sports fans and collectors alike.
The design of the Baseball coin pays homage to the sport's rich history. Originating from early 18th century England, baseball evolved from a combination of two other games: rounders and cricket. Since the mid-1800s, it has become deeply ingrained in American culture and has captured the hearts of fans of all ages. The coin's unique shape resembling a baseball bat and ball beautifully represents the spirit and excitement of the game.
Experience the thrill and passion of baseball with the Baseball Heritage Sports Set 2 Silver Coins. Each coin symbolizes the enduring legacy of this beloved sport, evoking memories of legendary players and iconic moments. Whether displayed in your collection or gifted to a baseball enthusiast, these coins are a remarkable way to honor our sports heritage and the joy that baseball brings to our lives.
Don't miss out on this exceptional series. Collect all four sets and treasure the legacy of hockey, baseball, golf, and curling. Order your Baseball Heritage Sports Set 2 Silver Coins today and relive the excitement of America's favorite pastime.