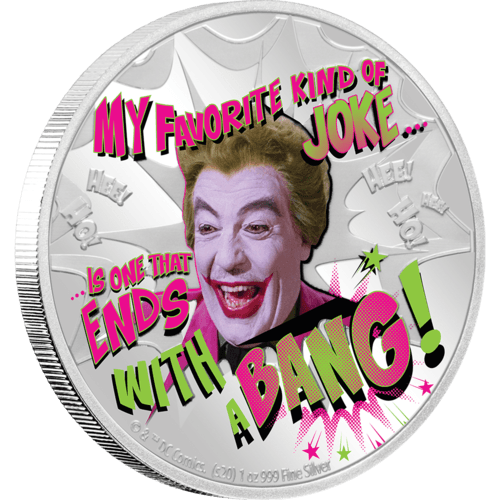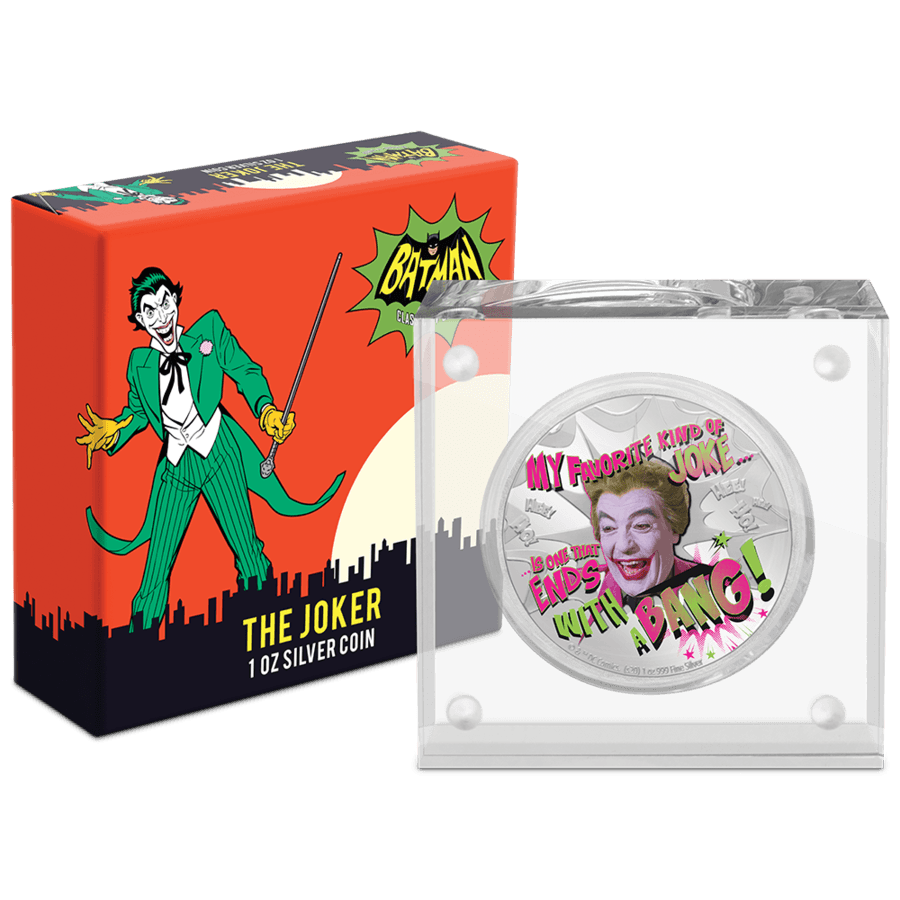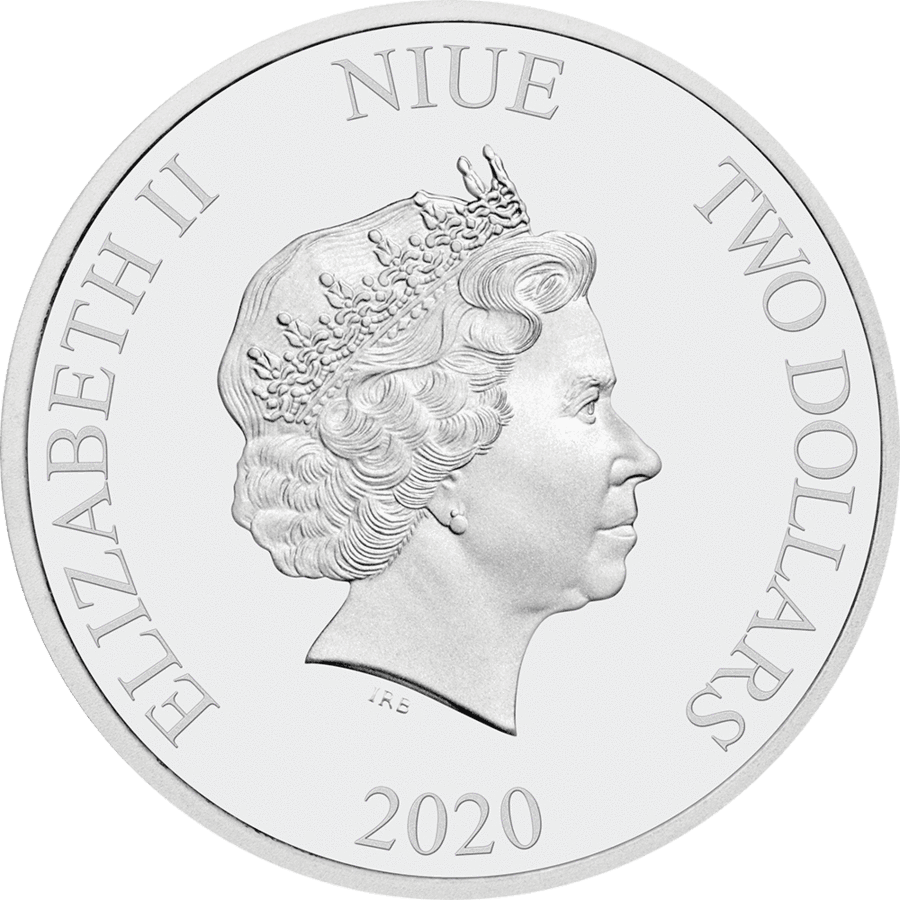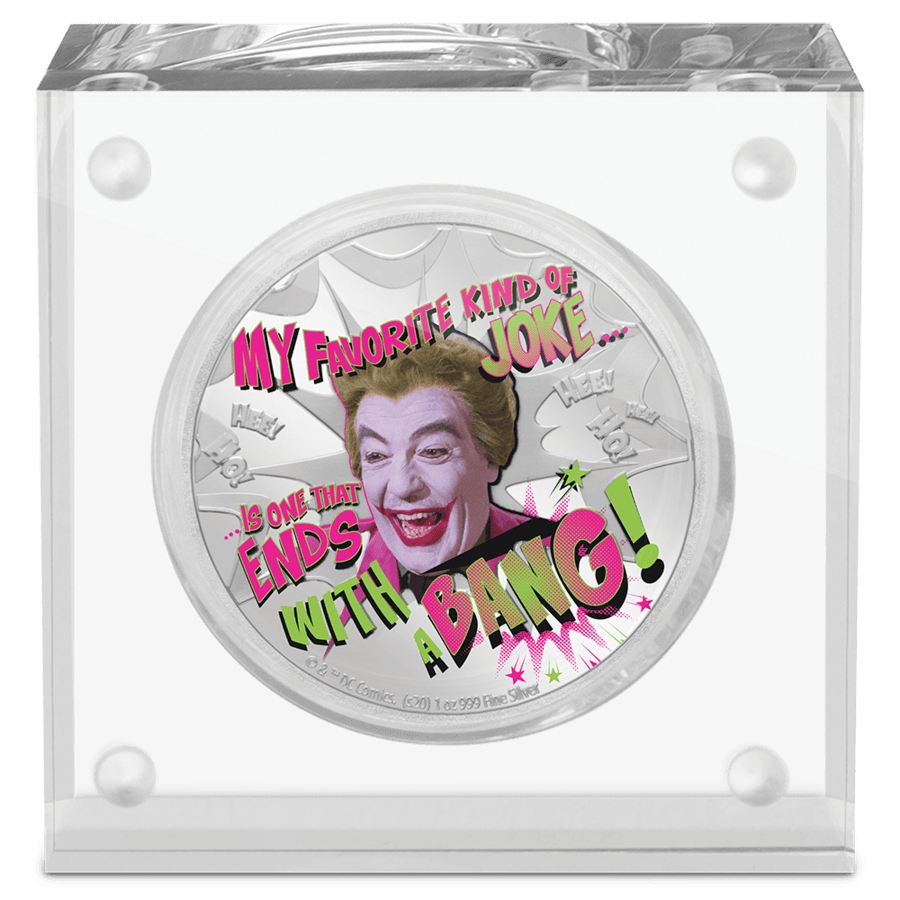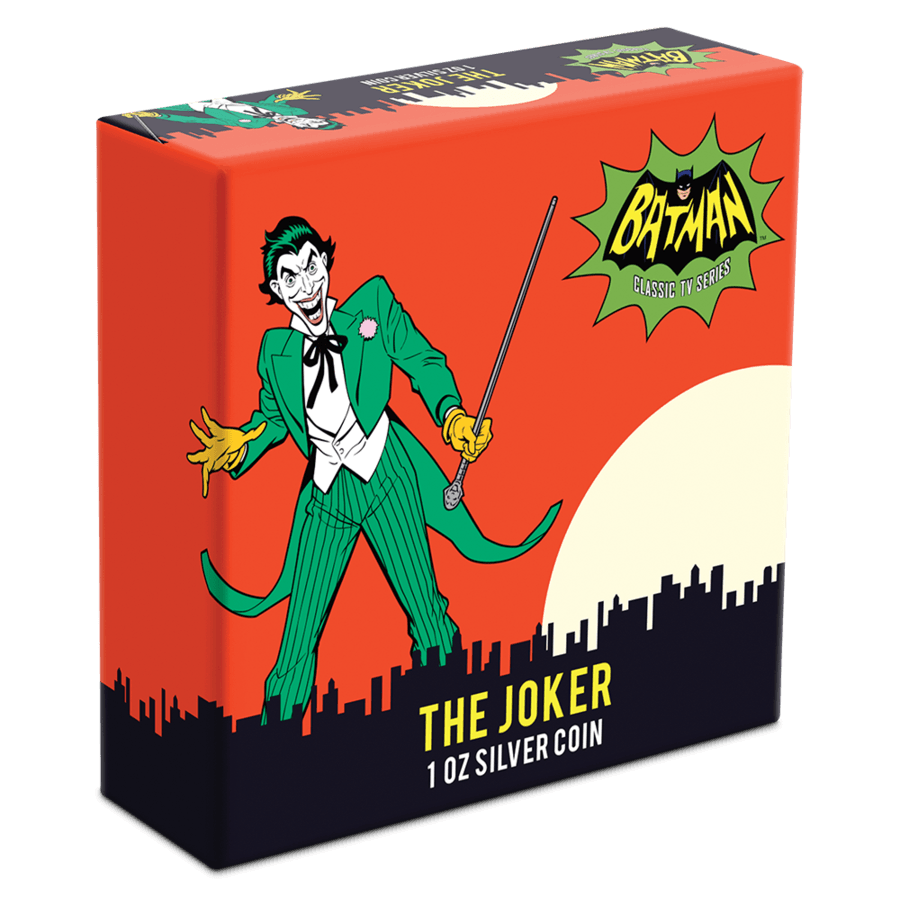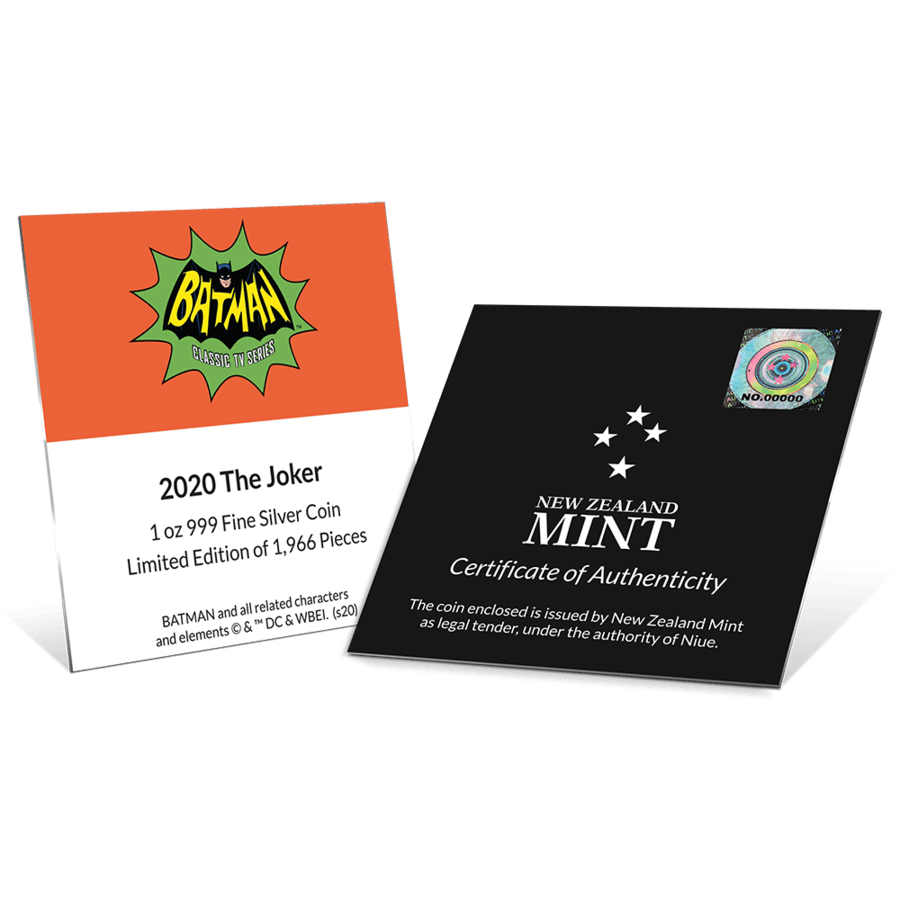 JOKER Batman 1966 1 Oz Silver Coin $2 Niue 2020
This beautiful 1 Oz Silver coin is the new issue from the "Batman 1966" series, dedicated to the most famous Dc Comics characters. In this edition – Joker. The coin has a beautiful coloration, has an incredible design, has a Proof quality and comes in a themed case, along with the Certificate of Authenticity. Limited mintage to 1966 pieces worldwide!
Get ready for a wild and hilarious ride with the JOKER Batman 1966 1 Oz Silver Coin. This coin pays homage to the iconic portrayal of THE JOKER in the classic TV series with its vibrant and comical design. THE JOKER is showcased in vivid color, accompanied by his signature witty quips that bring his mischievous personality to life. The background features intricately engraved starbursts, capturing the essence of the show's iconic imagery. To add to the whimsical charm, the coin includes laughter in the form of "Hee!" and "Ho!".
Officially licensed by Warner Brothers, this limited-edition coin is a must-have for fans of the Batman Classic TV Series. With a worldwide mintage of only 1,966, this coin is a rare and exclusive collectible. Each coin comes with a uniquely numbered Certificate of Authenticity, ensuring its authenticity and value as a limited-edition piece. The certificate can be found inside the packaging, which includes a magnetized acrylic block that allows for easy display or removal of the coin whenever desired.
The packaging itself adds to the nostalgic appeal of the coin. The outer box features a cartoon image of THE JOKER on the top, while the base showcases the BATMOBILE and BAT-SIGNAL shining over the GOTHAM CITY skyline. Batman and Robin can be seen scaling the sides, adding to the dynamic and action-packed atmosphere. This coin is not only a valuable collector's item but also a delightful tribute to the beloved Batman Classic TV Series.
Don't miss out on the opportunity to own this JOKER Batman 1966 1 Oz Silver Coin. Join the fun and excitement of the Batman universe and let THE JOKER bring a smile to your face with his iconic antics. Order your coin today and become part of the rich history of this legendary superhero franchise.