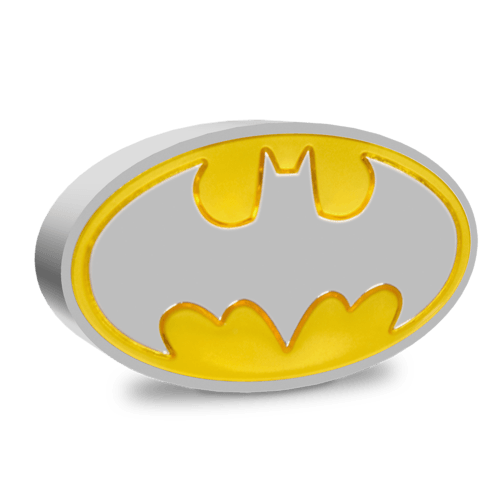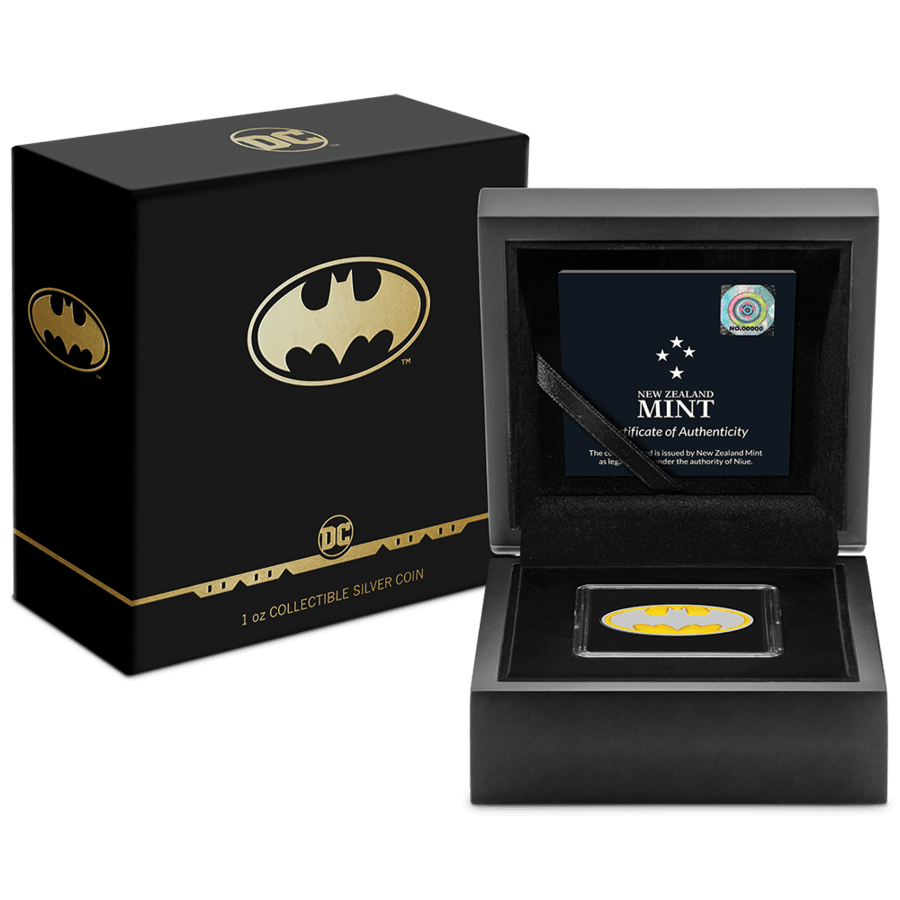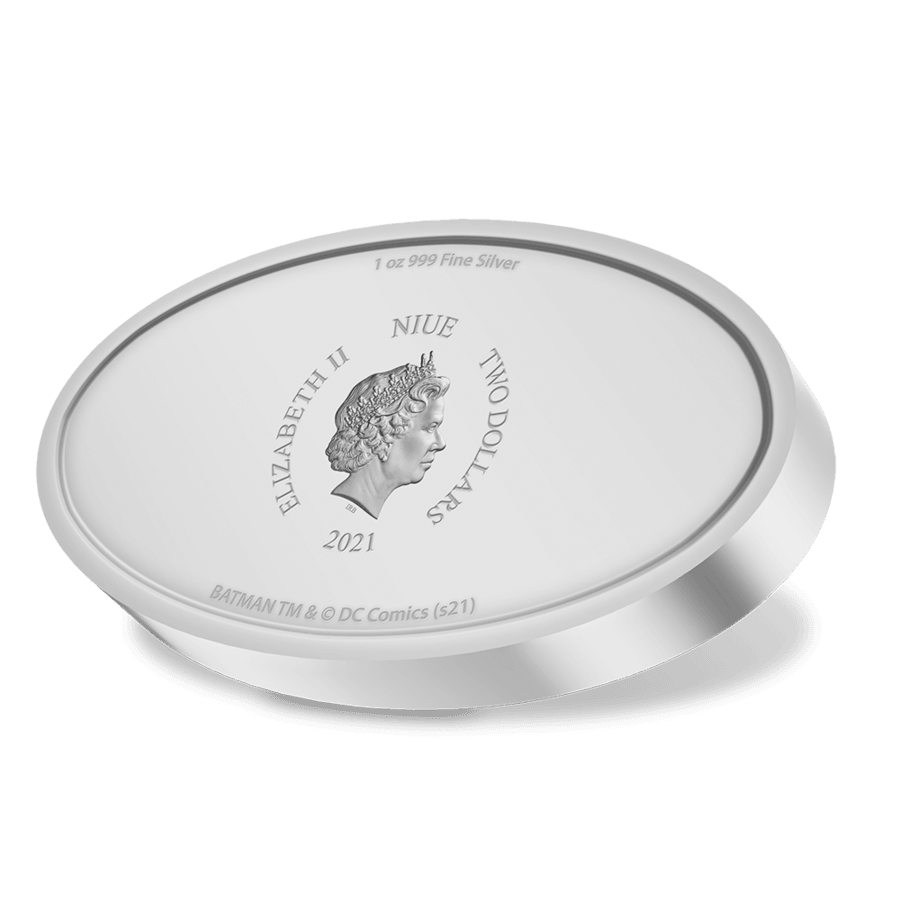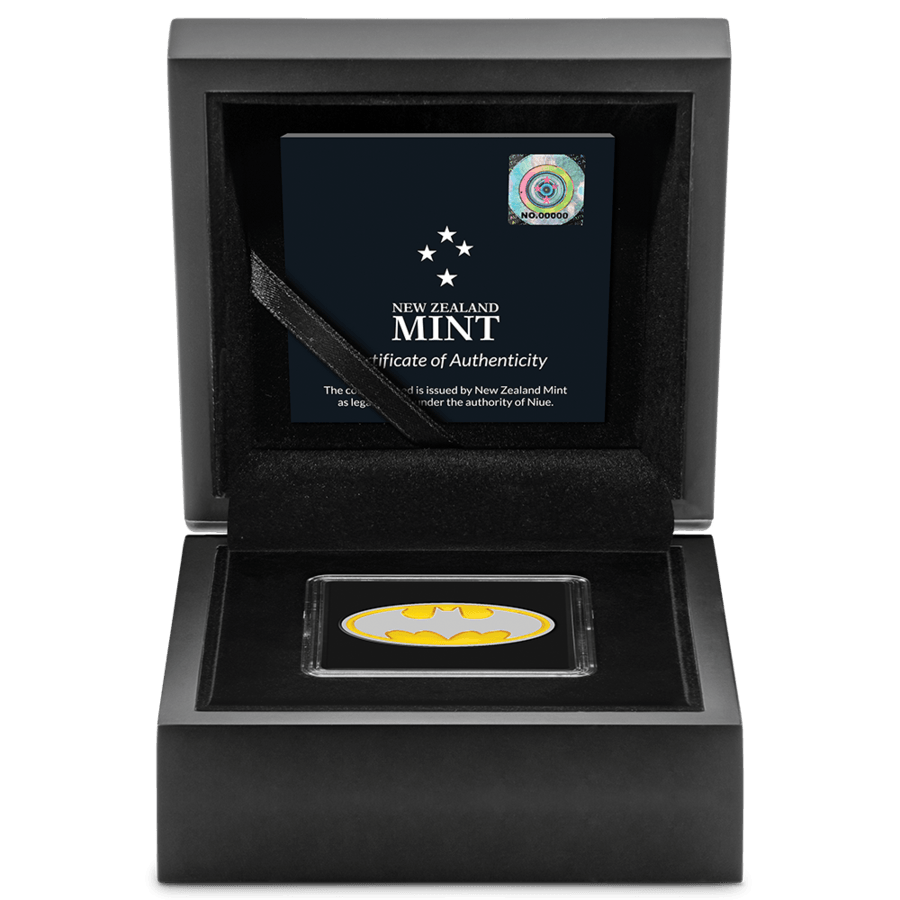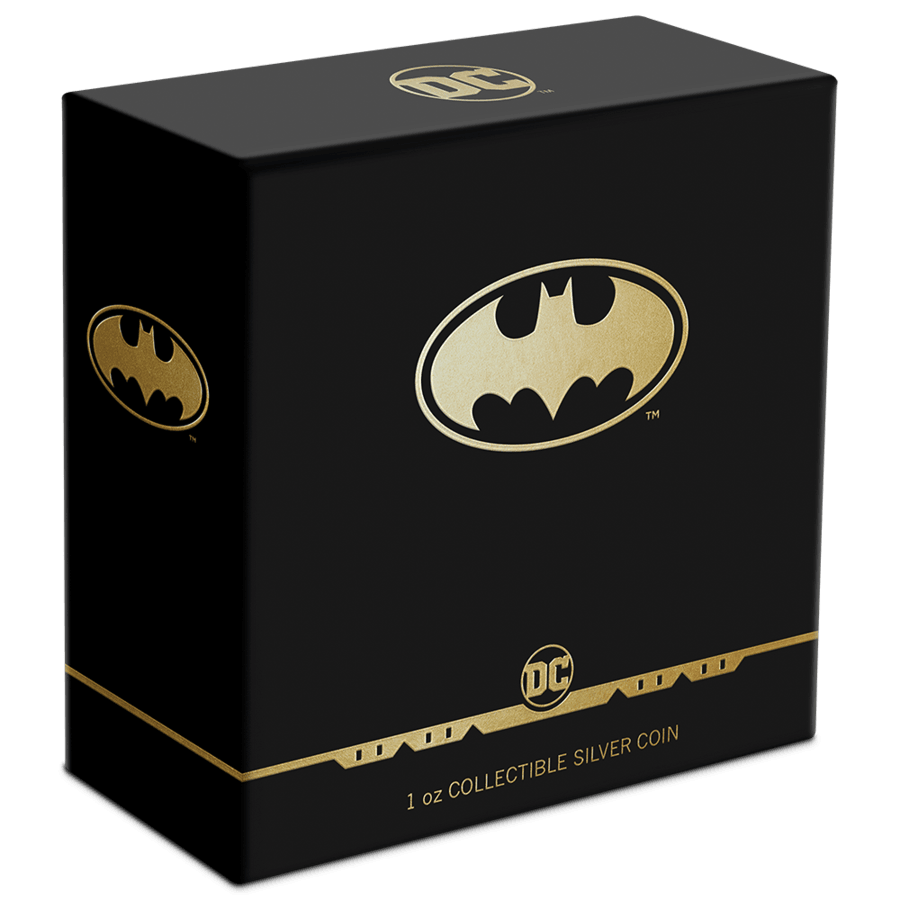 BATMAN™ Logo 1 Oz Silver Proof Coin $2 Niue 2021
This beautiful 1 Oz Silver coin is dedicated to one of the most famous DC comics character and hero: BATMAN and its iconic logo. The coin has a beautiful coloration and design, has a Proof quality and comes in a case with a themed case, along with its Certificate of Authenticity. Limited mintage to 5000 pieces worldwide!
Step into the dark and mysterious world of Gotham City with the BATMAN™ Logo 1 Oz Silver Proof Coin. Crafted with precision, this stunning coin pays homage to the iconic logo that has become synonymous with the Dark Knight himself. The logo is expertly shaped, colored, and engraved, capturing the essence of BATMAN's calling sign.
The Bat emblem shines prominently in silver, while the background features a vibrant pop of yellow enamel, adding a dynamic and eye-catching element to the design. On the obverse side of the coin, you'll find the Ian Rank-Broadley effigy of Her Majesty Queen Elizabeth II, confirming its legal tender status despite its unique shape.
Containing a full 1 ounce of pure silver, this coin is a substantial and valuable addition to any collection. Nestled securely inside a high-quality black coin case, it is protected from damage and can be proudly displayed. The Certificate of Authenticity, featuring a unique serial number, further verifies the coin's authenticity and adds an extra layer of collectibility.
Packaged in a stylish matching box adorned with the BATMAN logo in a captivating gold color, this coin is a true treasure for BATMAN enthusiasts. With only 5,000 coins available worldwide, this limited edition release ensures its exclusivity and desirability among fans and collectors alike. Don't miss your chance to own a precious memento that showcases your love for the Caped Crusader. Add the BATMAN Logo 1 Oz Silver Proof Coin to your collection today!