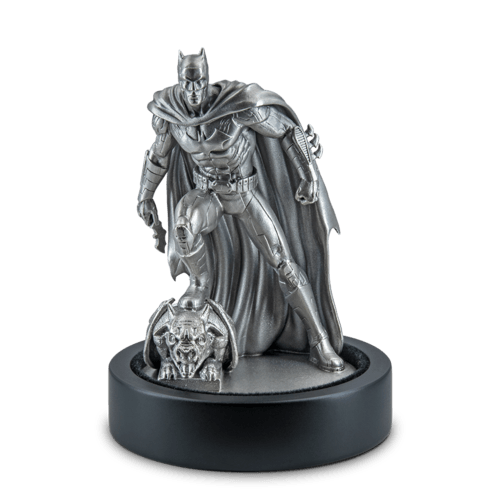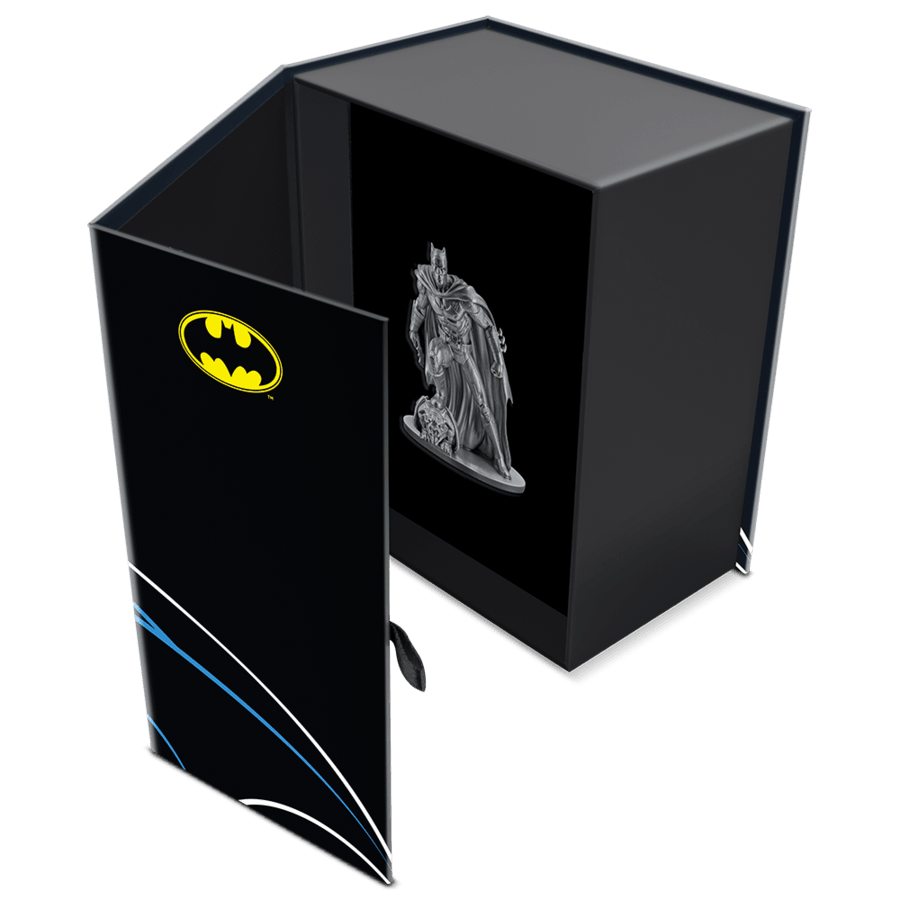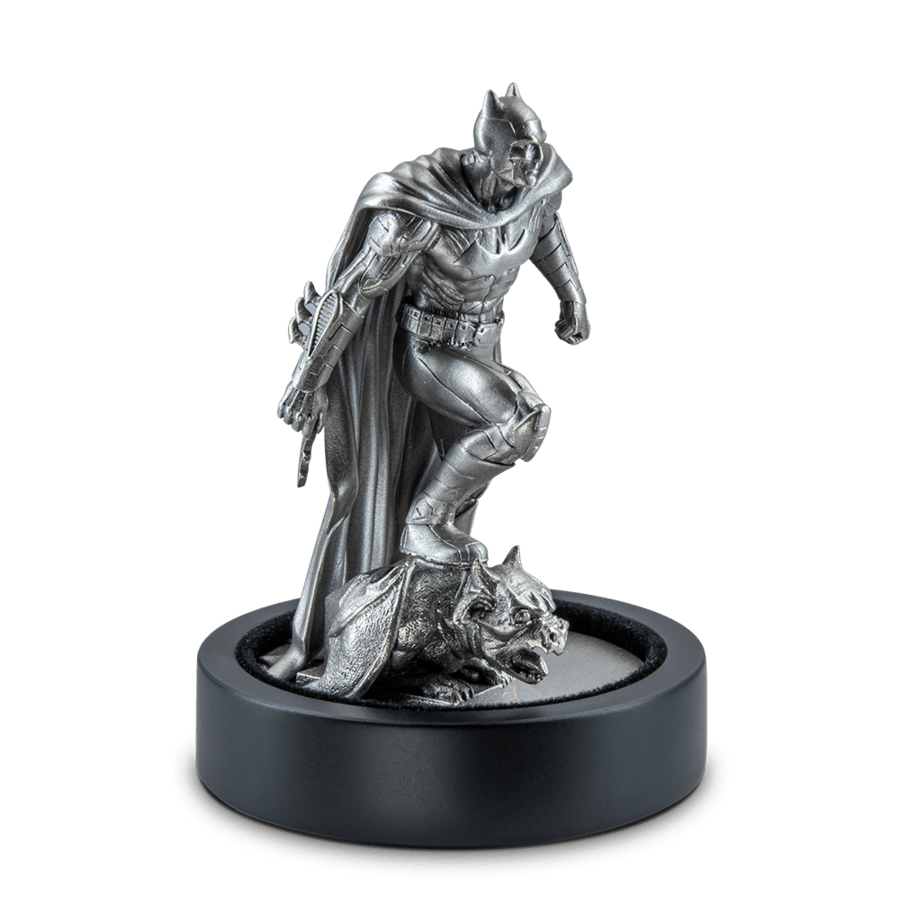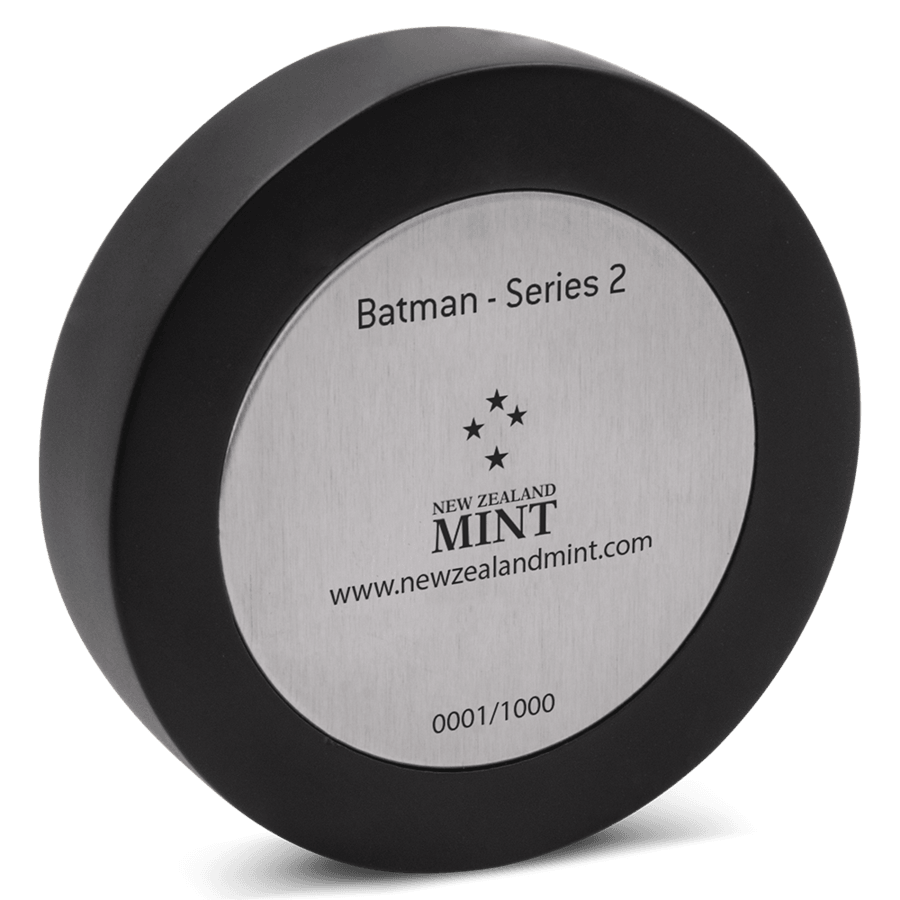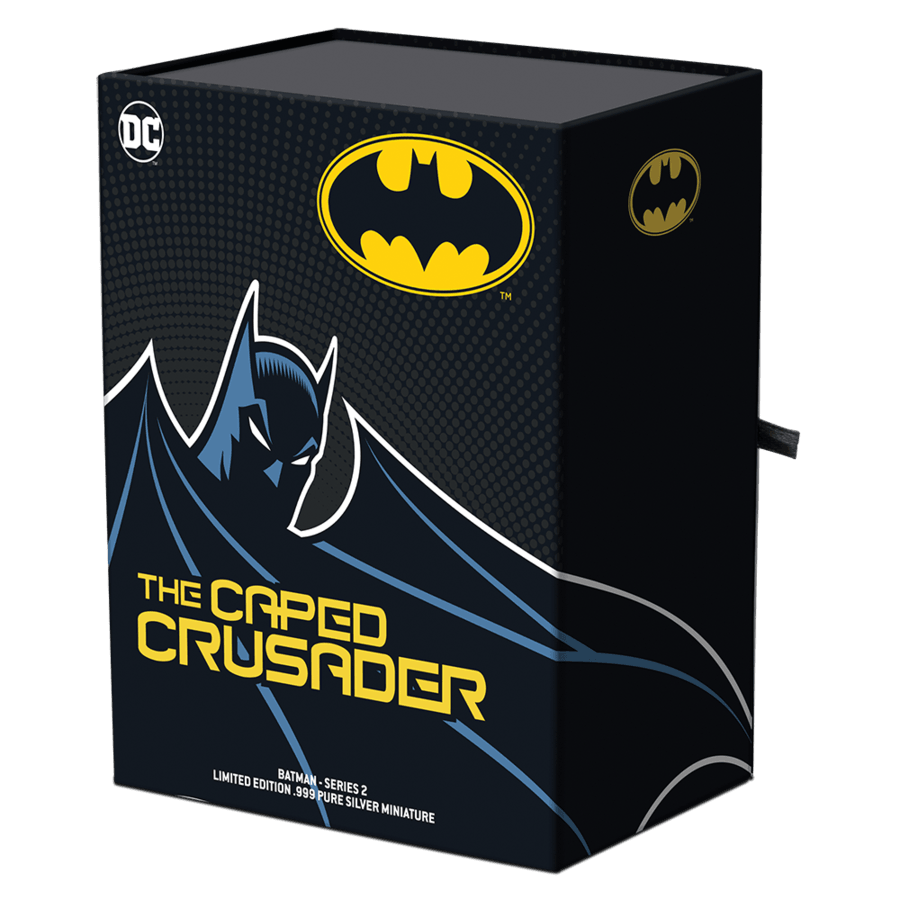 BATMAN™ Series 2 3D Limited Edition Silver Miniature 2021
This stunning masterpiece is a wonderful Miniature of BATMAN in Antique Finish quality. The miniature is realized by using approximately 150g of .999 Silver and it has been crafted to perfection by 3D master sculptor Alejandro Pereira Ezcurra. The miniature comes with a themed box and belongs to a limited edition of only 1000 pieces worldwide.
Calling all Batman fans! Introducing the BATMAN™ Series 2 3D Limited Edition Silver Miniature for 2021. This miniature pays homage to the iconic BATMAN character as he appeared in the 2016 DC Comic, BATMAN: REBIRTH. This version is meticulously crafted from pure silver (.999), elevating its quality and value.
DC Rebirth marked a significant relaunch of DC Comics' superhero comic book titles, revitalizing the DC Universe and merging elements from both pre-2011 and The New 52 storylines. The BATMAN: REBIRTH silver miniature captures the essence of this era, standing approximately 8cm tall and expertly crafted by renowned 3D master sculptor Alejandro Pereira Ezcurra. Ezcurra's exceptional talent shines through in the intricate detailing of Batman, perched atop a gargoyle with a BATARANG in hand.
The base of the miniature features the silver purity, DC copyright, and a unique serial number, ensuring its authenticity and collectible status. To further enhance your display, each miniature comes securely packaged inside a large, high-quality BATMAN-themed case. Additionally, an extra stand is included, allowing you to showcase this remarkable collectible with pride.
As a strictly limited edition, only 1,000 casts of this miniature have been produced worldwide, making it a highly sought-after item among Batman enthusiasts. Be the envy of every BATMAN fan by securing one for yourself. But act swiftly, as the first release sold out rapidly. Don't miss your chance to own this exceptional BATMAN™ Series 2 3D Limited Edition Silver Miniature. Order now and join the league of devoted Batman collectors.