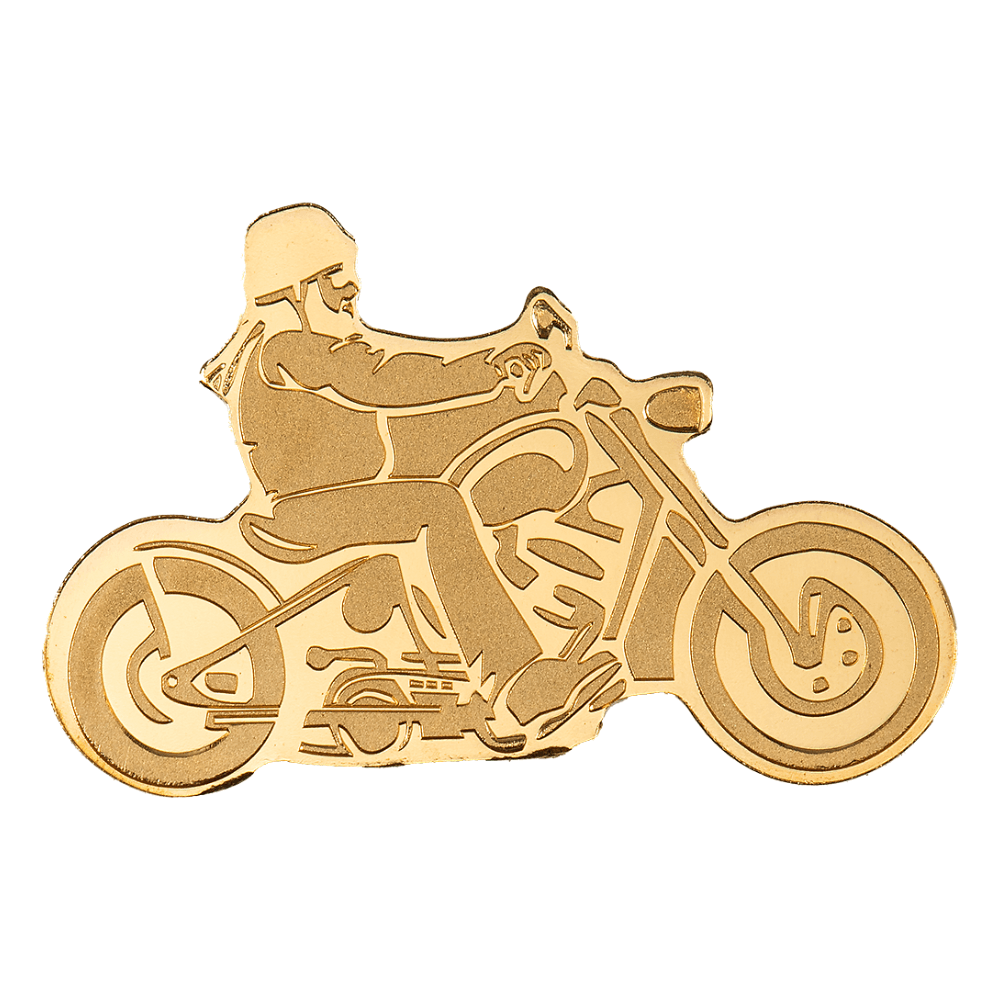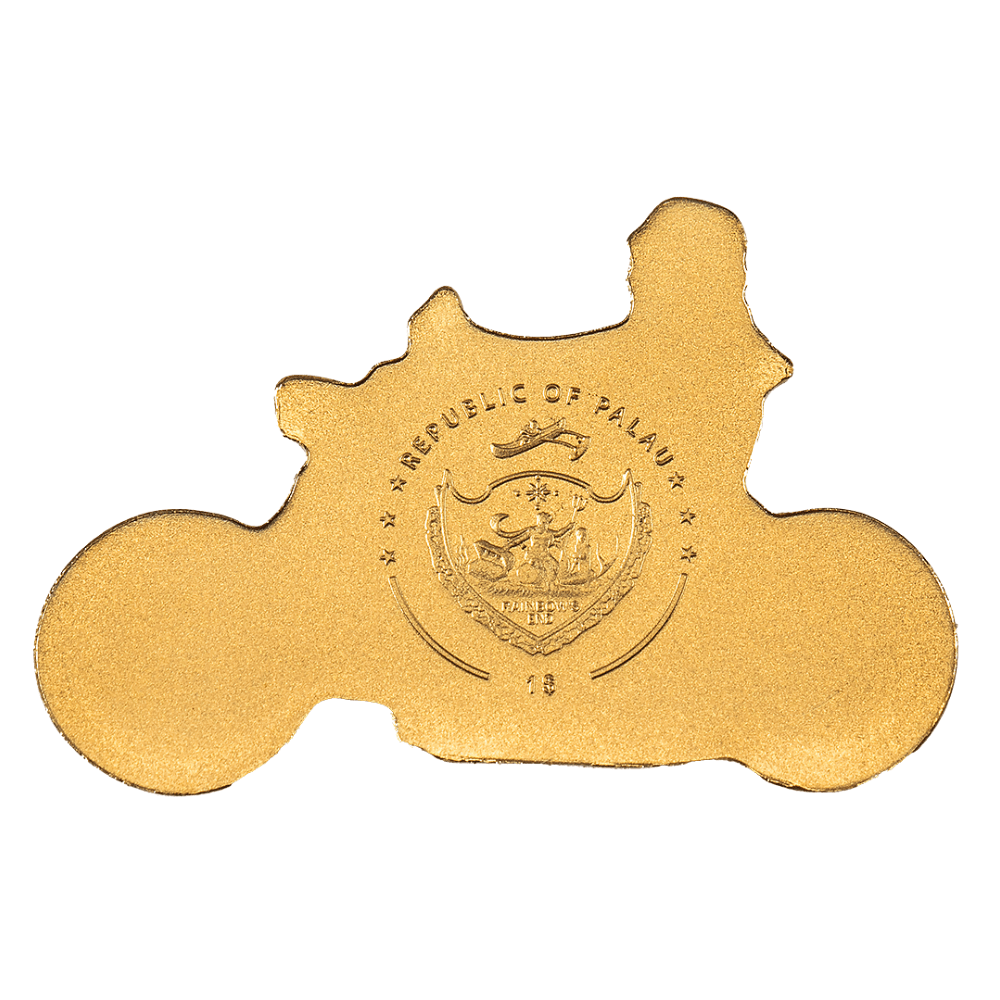 BIKER Special Shape Gold Coin $1 Palau
This beautiful shaped Gold coin represents a beautiful design biker on his motorbike. The coin has Silk Finish, has a special shape and a beautiful design. Limited mintage of 15000 pieces worldwide!
In stock
Step into the thrilling world of motorcycle enthusiasts with the "BIKER Special Shape Gold Coin." This exquisite piece is more than just a coin; it's a celebration of the exhilarating spirit of the open road, the undeniable allure of freedom, and the camaraderie shared among those who are drawn to the call of the engine's roar.
With every twist of the throttle, you'll be reminded of the exhilarating sensations that only a motorcycle can provide. The gentle vibrations of the engine beneath you, the rush of wind against your skin, and the hum of the road all merge into a symphony of excitement and adventure. This coin captures the essence of that experience, encapsulating the very spirit of riding in a unique and artful design.
Crafted from high-quality Gold .9999, this coin embodies the precision and attention to detail that's characteristic of both masterful craftsmanship and the motorcycle world. Its weight of 0.5 grams and size of 13.92 mm ensure that its intricate design is showcased to perfection, allowing you to appreciate every element that makes this coin special.
With its stunning silk finish and the expert utilization of smartminting® technology, this coin stands as a testament to the dedication and passion of those who live for the open road. With a limited mintage of 15,000, this coin not only captures the essence of the biker lifestyle but also holds the promise of becoming a cherished addition to any collection.
Whether you're a devoted rider, an avid collector, or simply someone who appreciates the thrill of adventure, the "BIKER Special Shape Gold Coin" serves as a timeless tribute to the freedom and exhilaration that comes with life on two wheels. Its design is a salute to the bold and the brave, those who embrace the journey and let the road guide them towards new horizons.