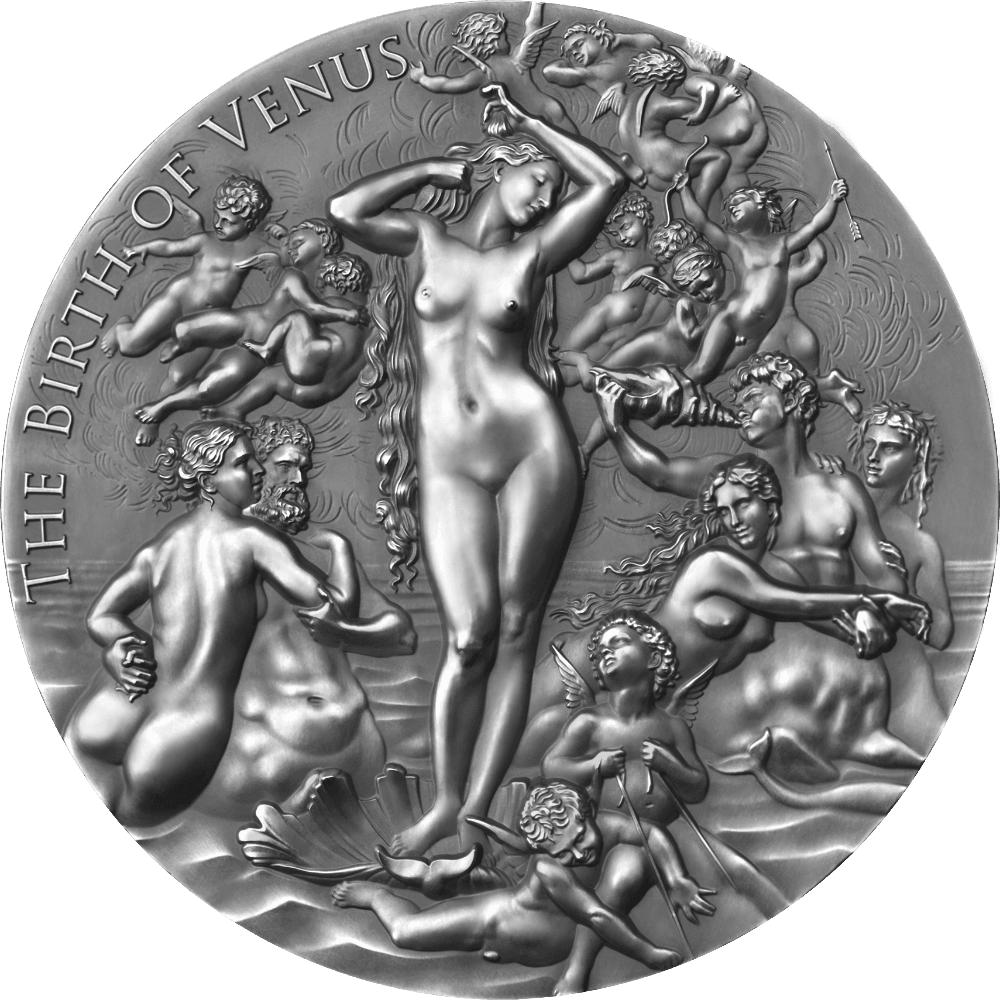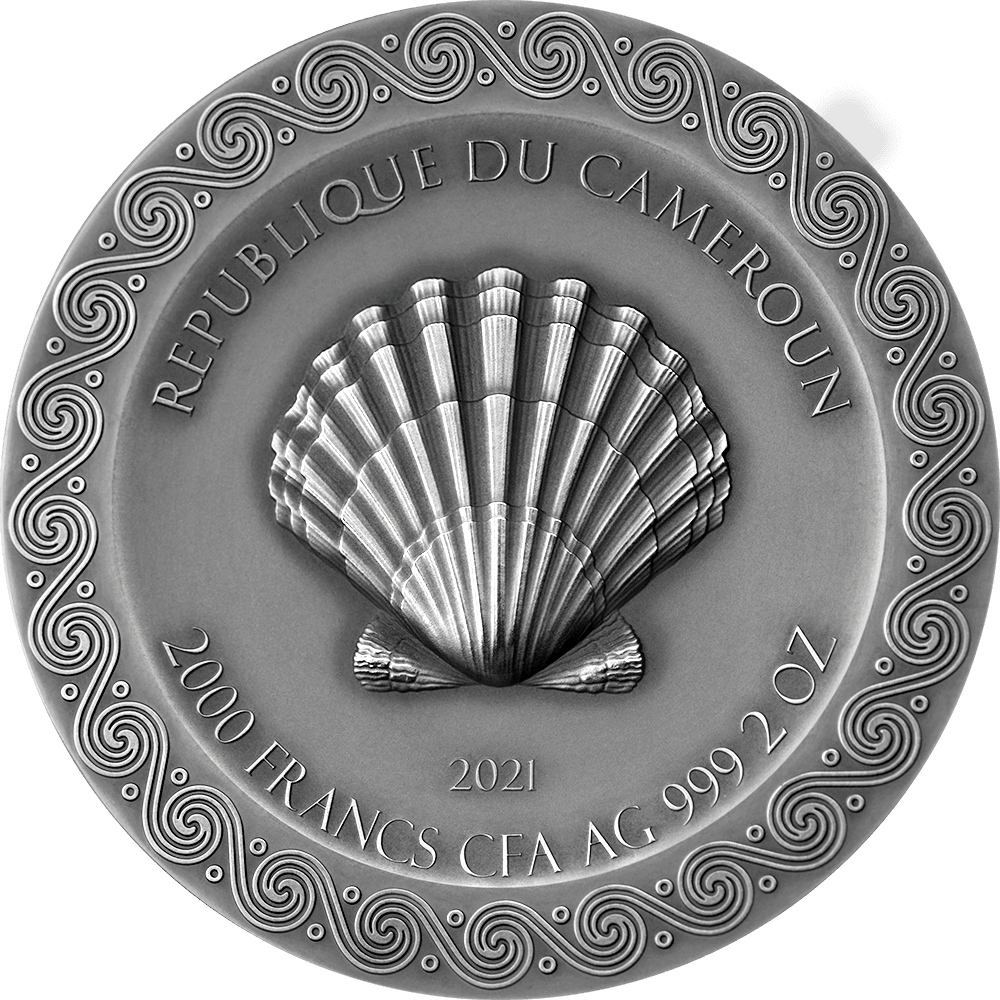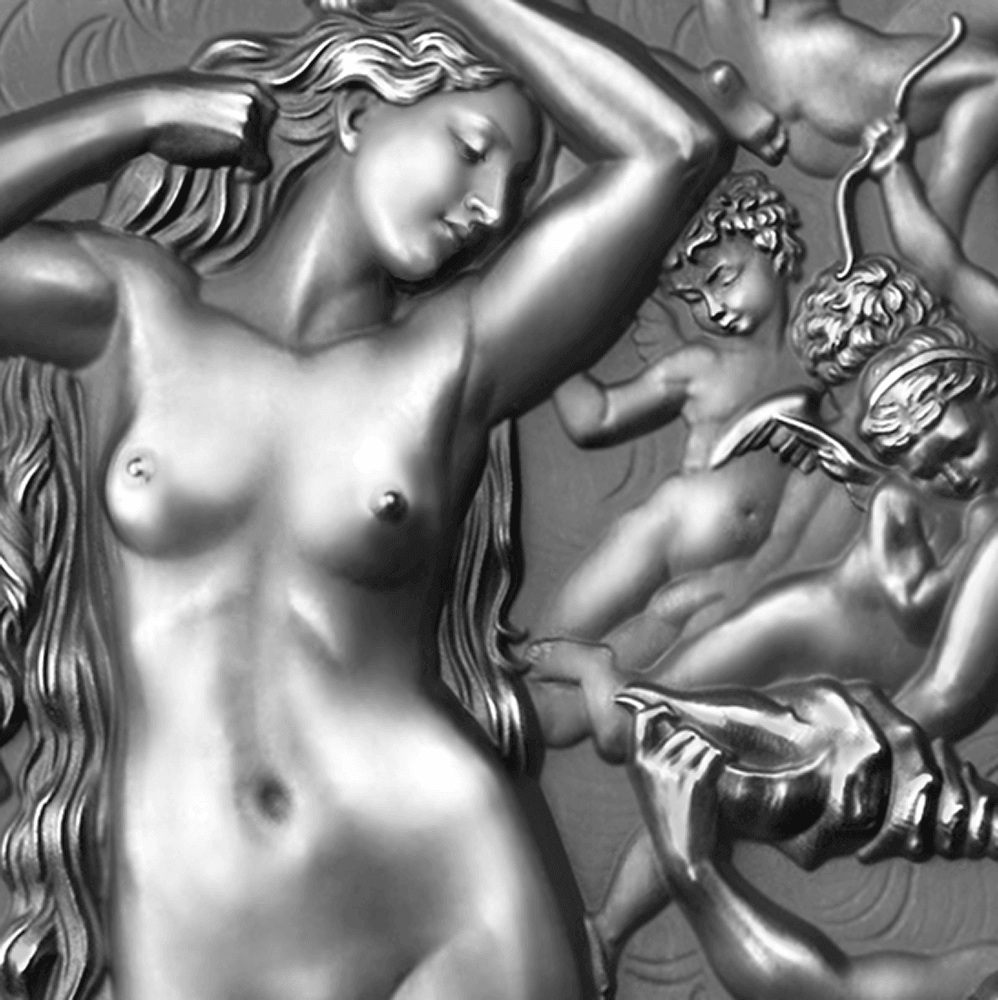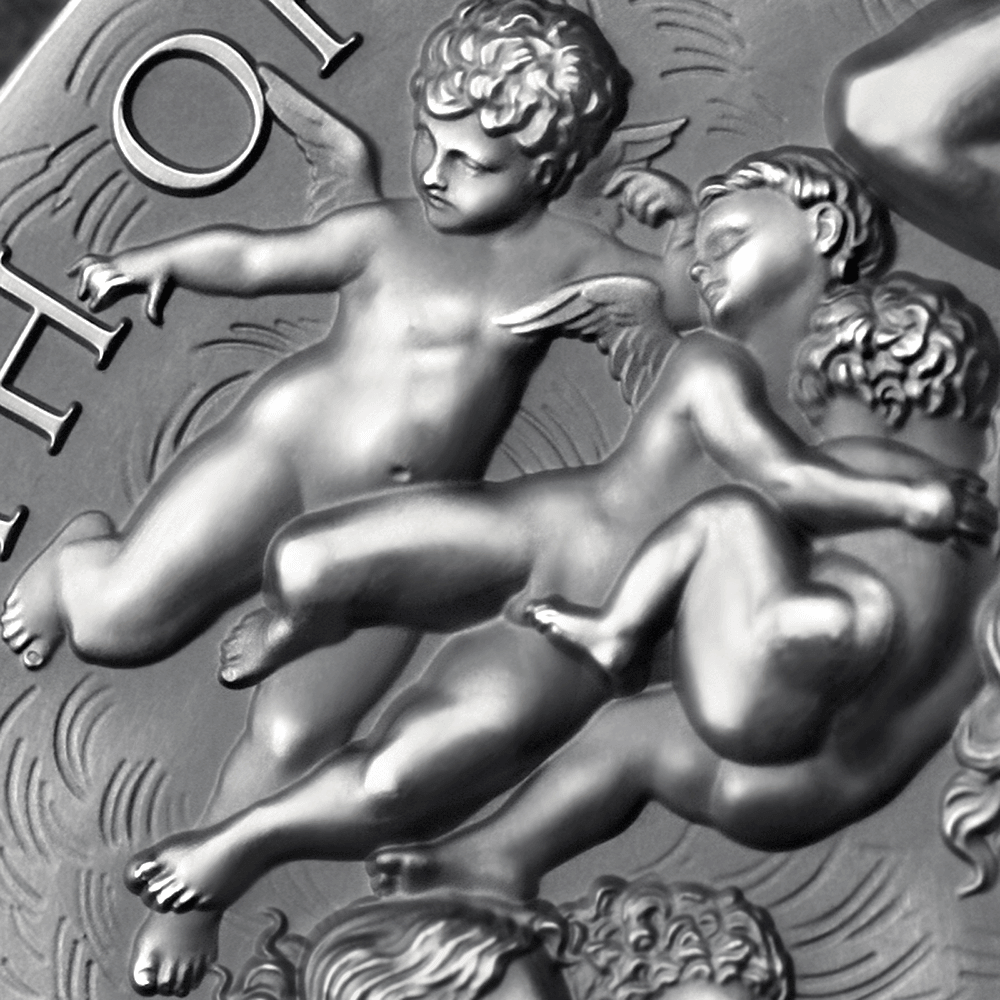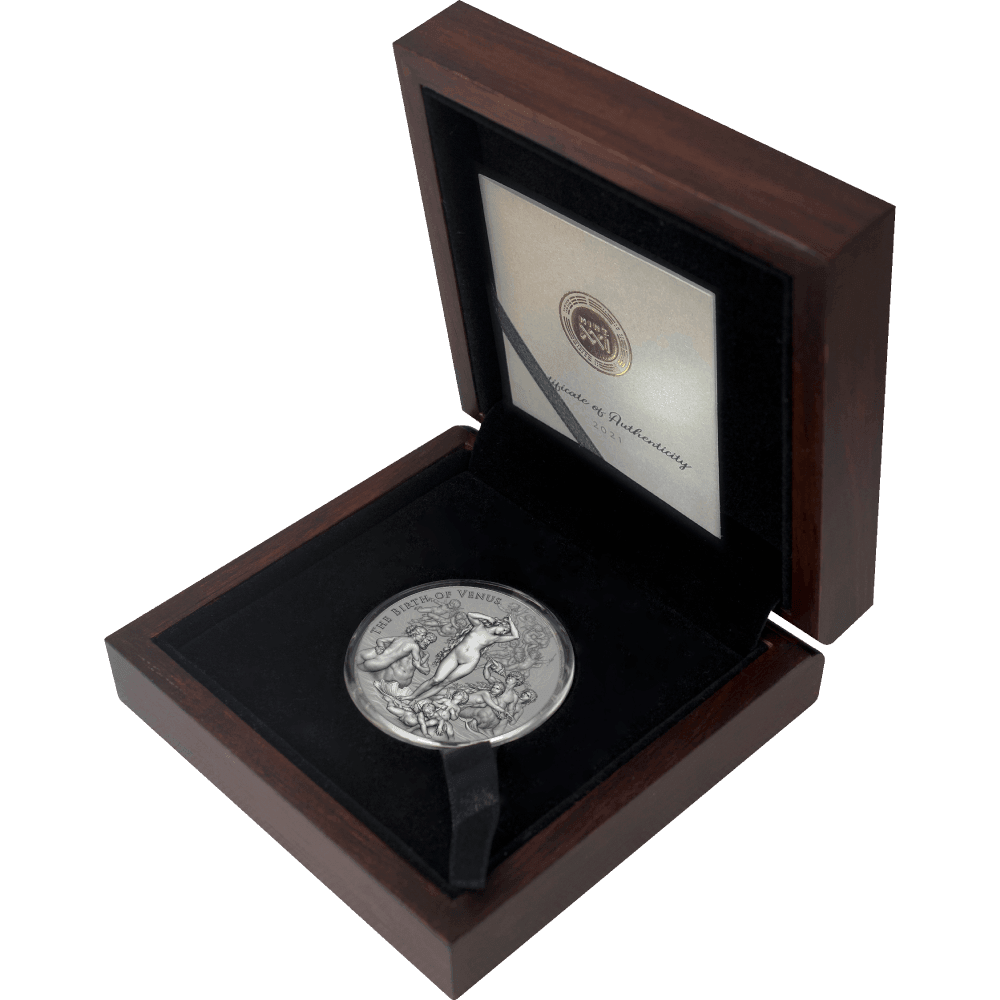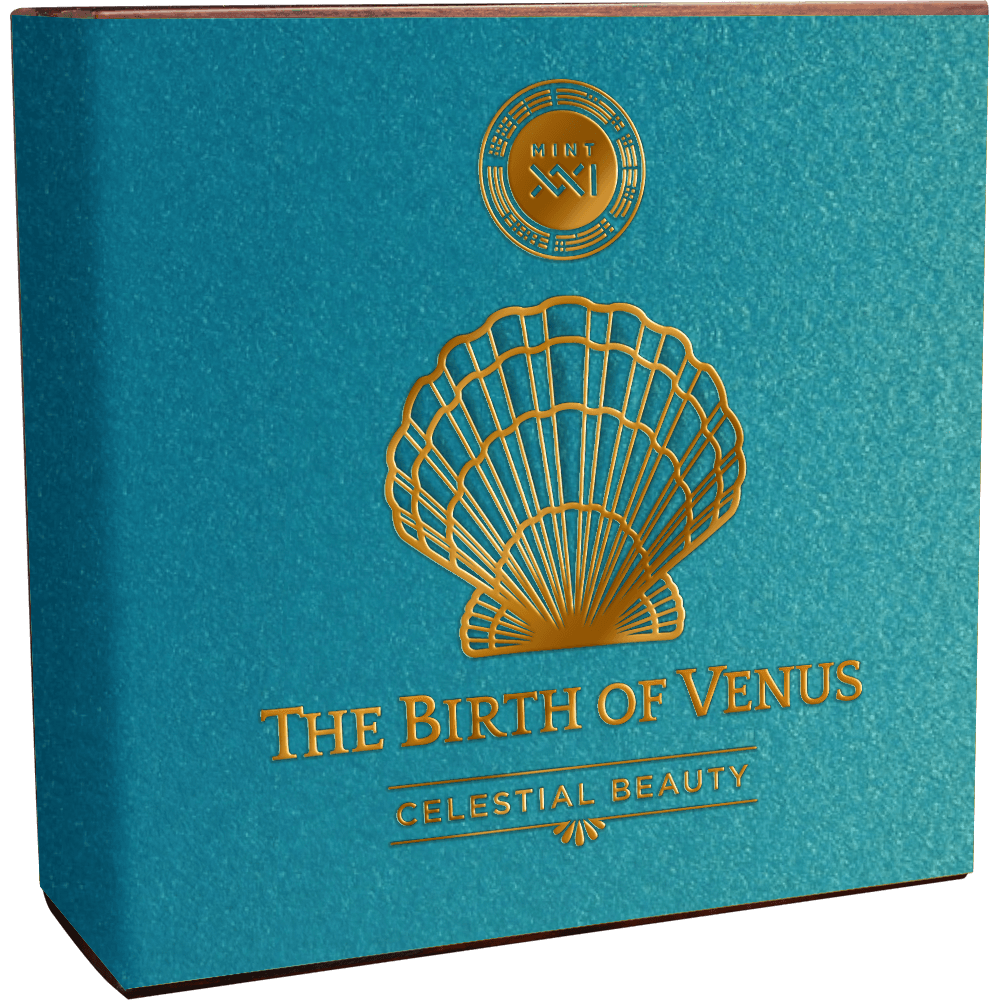 BIRTH OF VENUS Celestial Beauty 2 Oz Silver Coin 2000 Francs Cameroon 2021
This beautiful 2 Oz Silver coin is the third issue in the "Celestial Beauty" and is dedicated to Venus, the moment when she flows in a shell from the sea to the city of Paphos in Cyprus. The coin has beautiful minted details, an Antique Finish quantity a comes in a wooden case, along with the Certificate of Authenticity. Limited mintage to only 500 pieces worldwide!
Embrace the timeless beauty of classical art with the Birth of Venus Celestial Beauty 2 Oz Silver Coin. Inspired by the renowned painting "The Birth of Venus" by French artist William-Adolphe Bouguereau, this coin captures the essence of divine femininity and eternal grace.
The composition of the coin mirrors the iconic works of Sandro Botticelli and Raphael, depicting the enchanting moment when Venus emerges from the sea, gracefully adrift in a shell. Her calm expression and unabashed nudity embody the Classical Greek and Roman ideals of beauty and the female form, reminiscent of the revered Venus de Milo.
Crafted from .999 fine silver, this coin weighs 62.2 grams and boasts dimensions of 50mm, allowing for intricate detailing to bring the artwork to life. The antique finish adds a touch of elegance, enhancing the coin's vintage appeal and lending a sense of timelessness to the depiction of Venus.
Using the high relief technique, the coin masterfully captures the essence of Bouguereau's painting, showcasing the ethereal beauty and serenity of Venus. Every intricate detail, from the flowing strands of her hair to the delicate folds of her flowing garment, is rendered with remarkable precision.
Limited to just 500 pieces worldwide, each coin is accompanied by a certificate of authenticity, attesting to its authenticity and individual serial number. This coin is a true collector's item, celebrating the enduring allure of classical art and the eternal beauty embodied by Venus.
Capture the celestial beauty of the Birth of Venus Celestial Beauty 2 Oz Silver Coin and bring the timeless elegance of classical art into your collection.