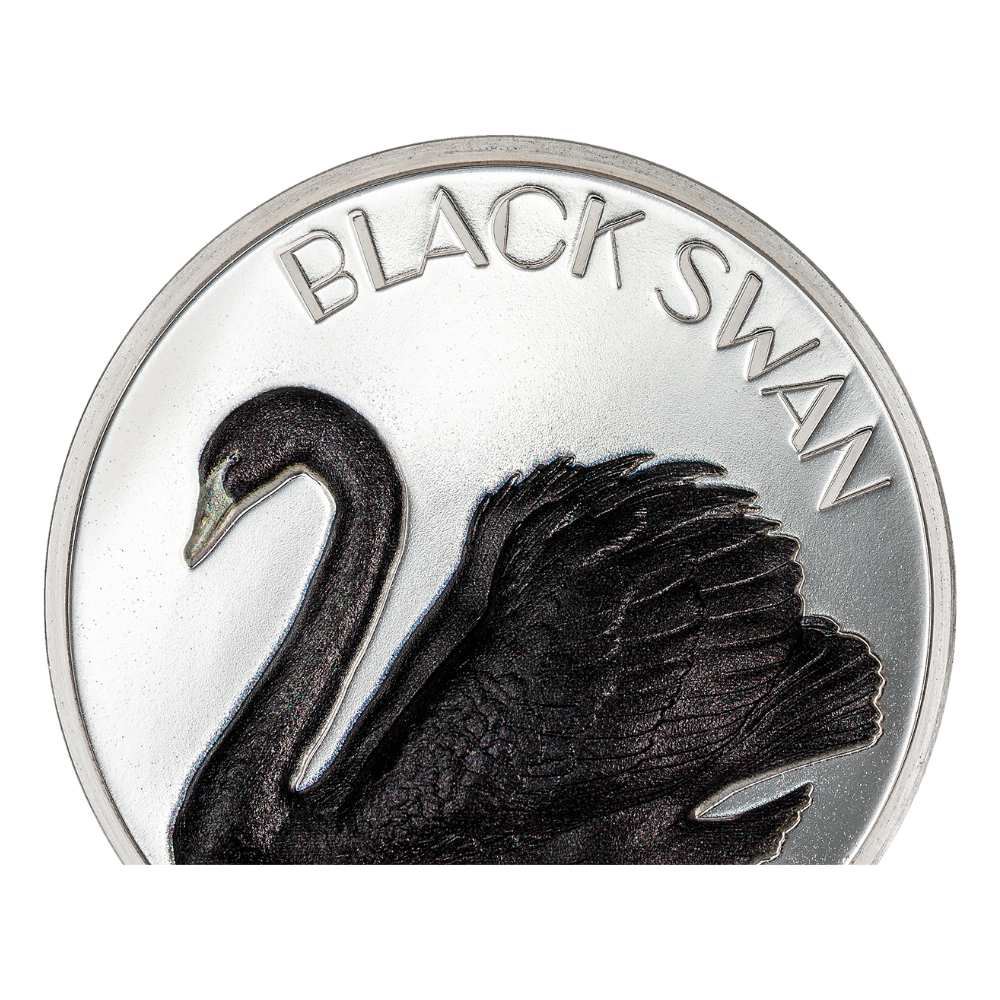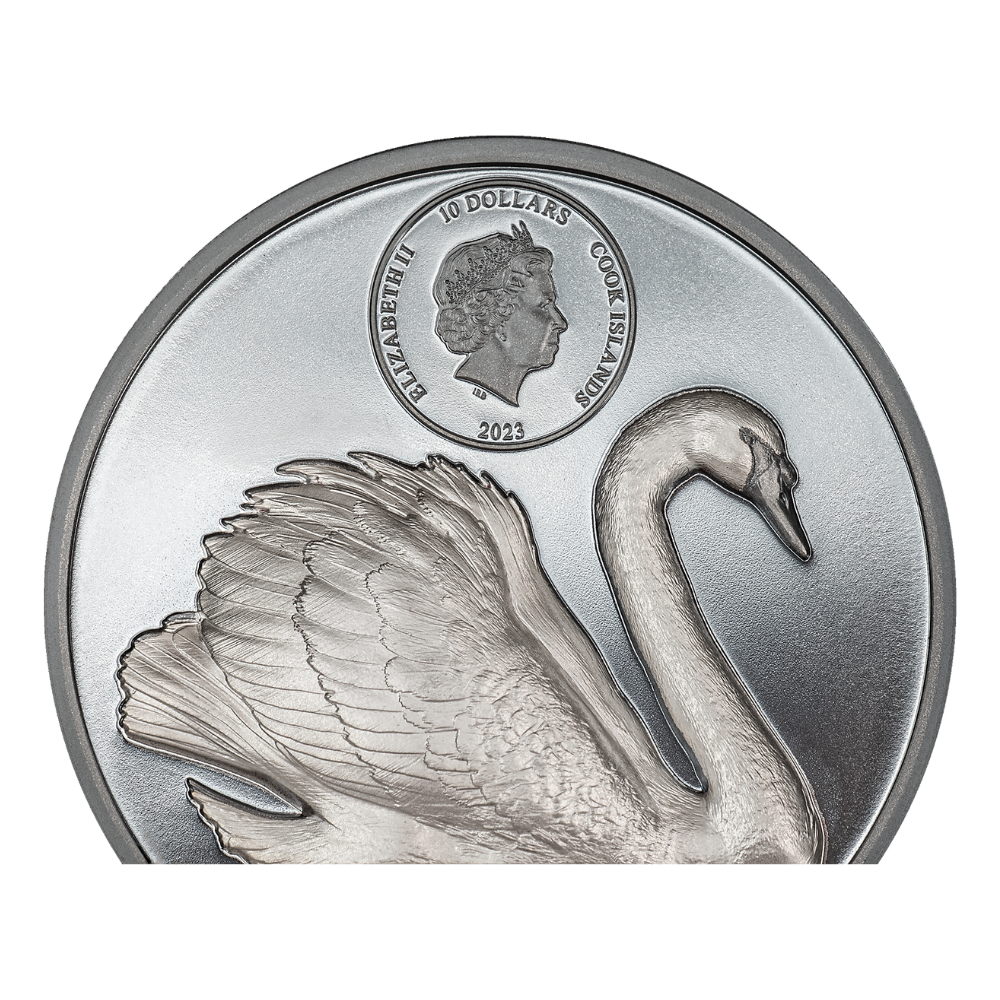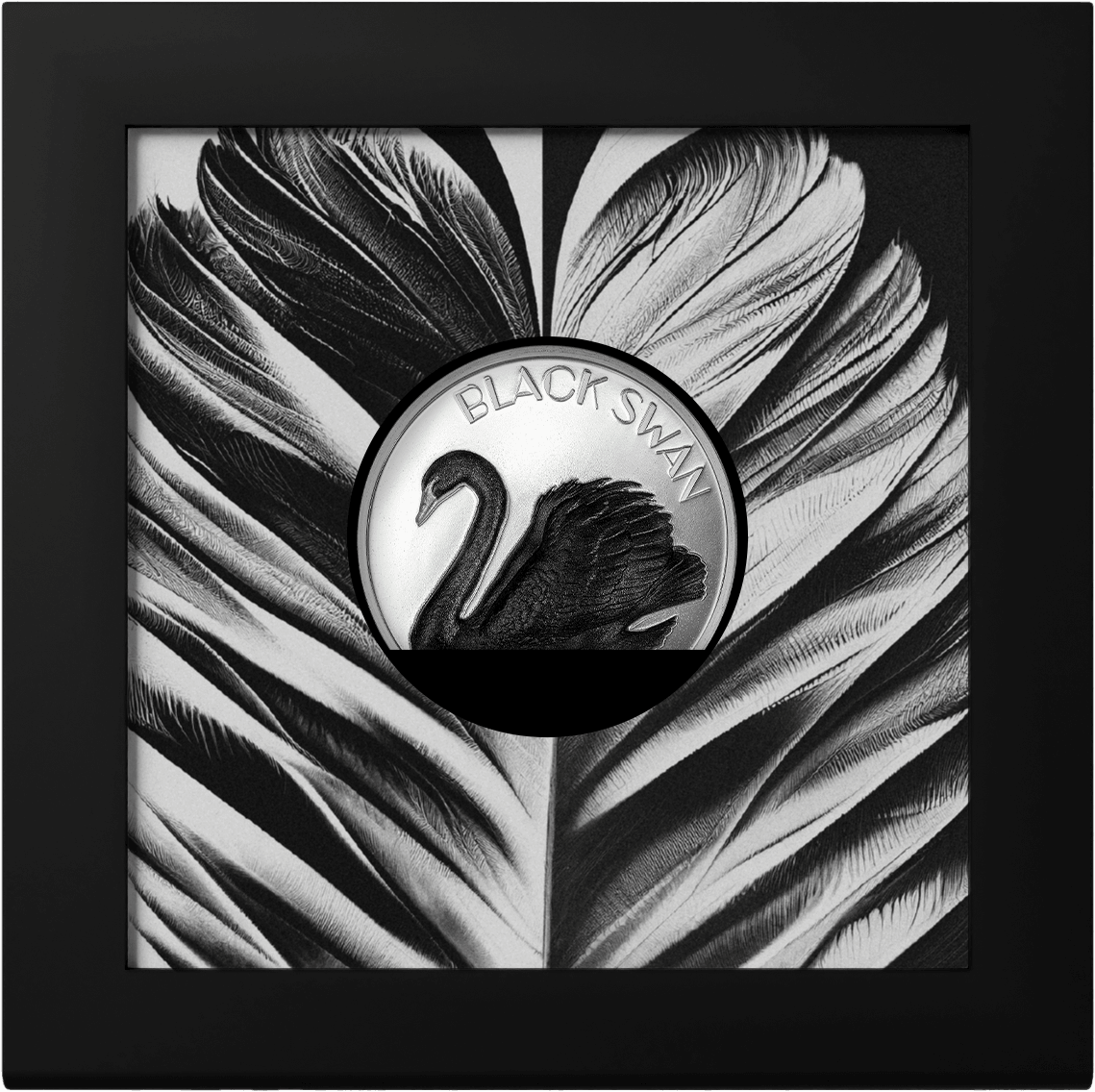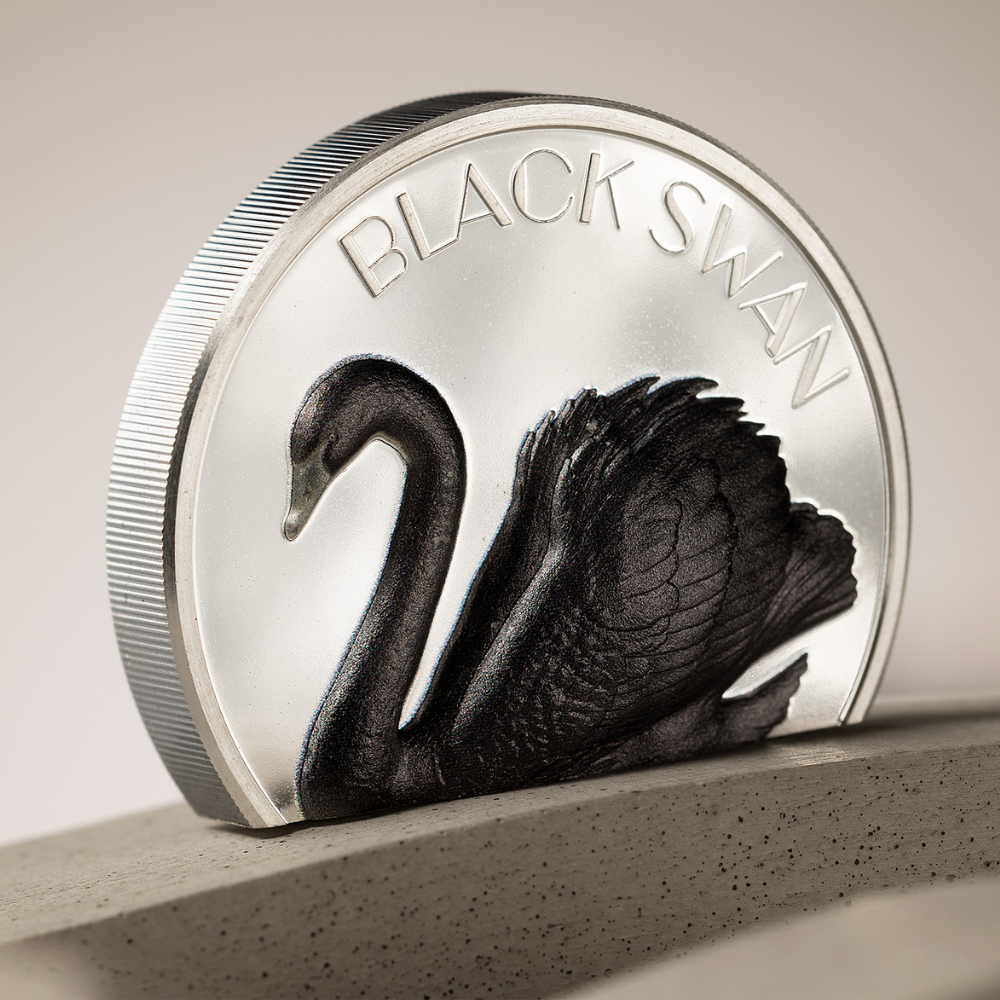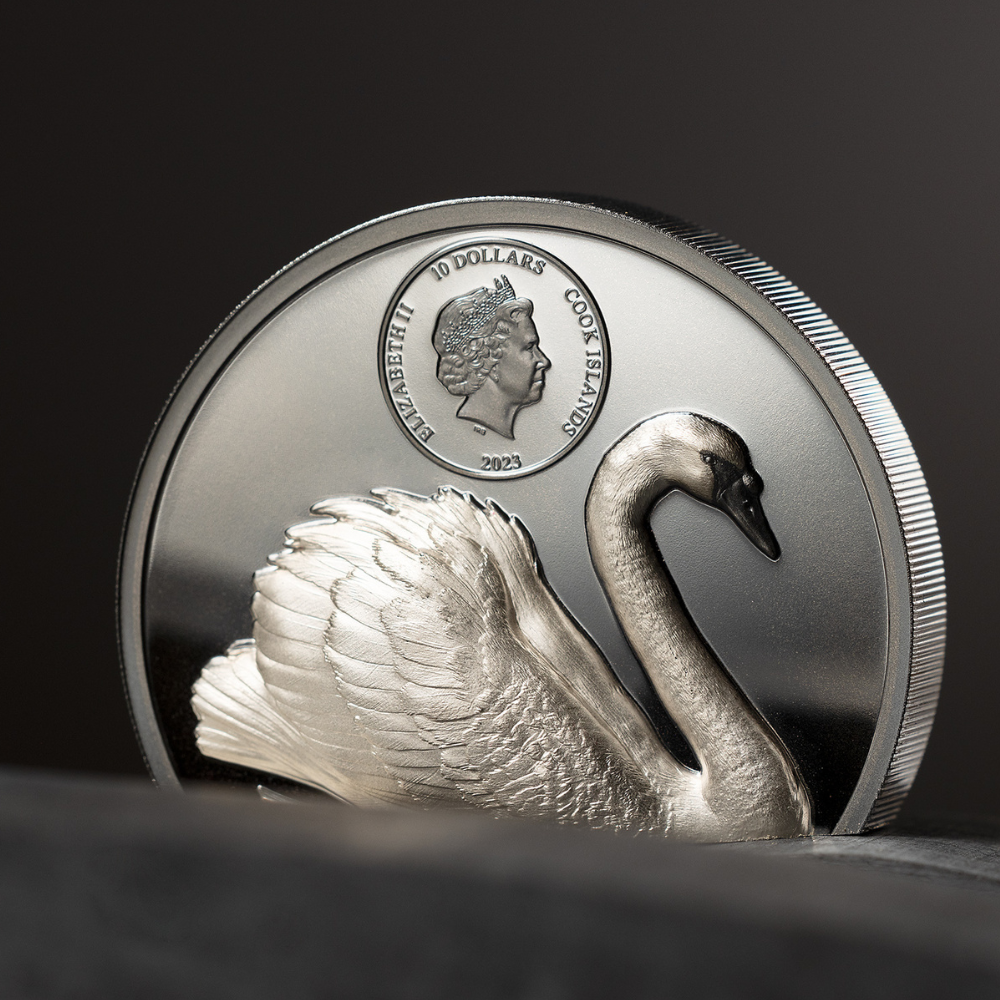 BLACK SWAN 2 Oz Silver Coin $10 Cook Islands 2023
This beautiful 2 Oz Silver coin celebrates natural balance through the representation of a beautiful swan. The coin has Black Proof quality, has a wonderful High Relief and comes in a case, along with the Certificate of Authenticity. Limited mintage of 2500 pieces worldwide.
Only 1 unit left
The BLACK SWAN 2 Oz Silver Coin from CIT is a stunning piece of craftsmanship that perfectly captures the beauty and mystery of this enigmatic bird. The coin features a stunning, ultra-high relief design that uses the innovative Smartminting© technology, which allows for an incredibly detailed and intricate design. This technology is used to create a three-dimensional effect that gives the impression that the swan is emerging from the coin itself. The coin is also finished with a black proof surface that adds to the dramatic effect of the design.
The quality of the BLACK SWAN 2 Oz Silver Coin is simply exceptional. The use of Smartminting© technology ensures that every detail of the design is captured with incredible accuracy and precision, and the ultra-high relief design creates a striking sense of depth and dimension. The coin is also struck in two ounces of pure silver, which gives it a substantial feel and a high level of durability. Additionally, the black proof finish provides a stunning contrast to the intricate design, making this coin a truly eye-catching addition to any collection. The coin is part of a limited mintage of only 2,500 pieces worldwide and comes packaged in a specially designed display box that allows the coin to stand upright.
The BLACK SWAN 2 Oz Silver Coin from CIT is a must-have for any serious collector of coins. With its innovative use of Smartminting© technology and stunning design, this coin is a true masterpiece that is sure to be admired by all who see it. Whether you are a seasoned collector or a newcomer to the world of numismatics, the BLACK SWAN 2 Oz Silver Coin is a coin that you will be proud to own and display in your collection for years to come.
smartminting©
The smartminting© technology is a ground-breaking advancement in contemporary numismatics that permits an unparalleled level of ultra-high relief, and it establishes novel benchmarks in the coin industry.
This technology enables the production of standard weight coins with larger diameters, while maintaining high relief height.

It also allows for coins with greatly reduced weight to maintain standard relief heights and permits coins with only slightly increased weight to exhibit high reliefs.