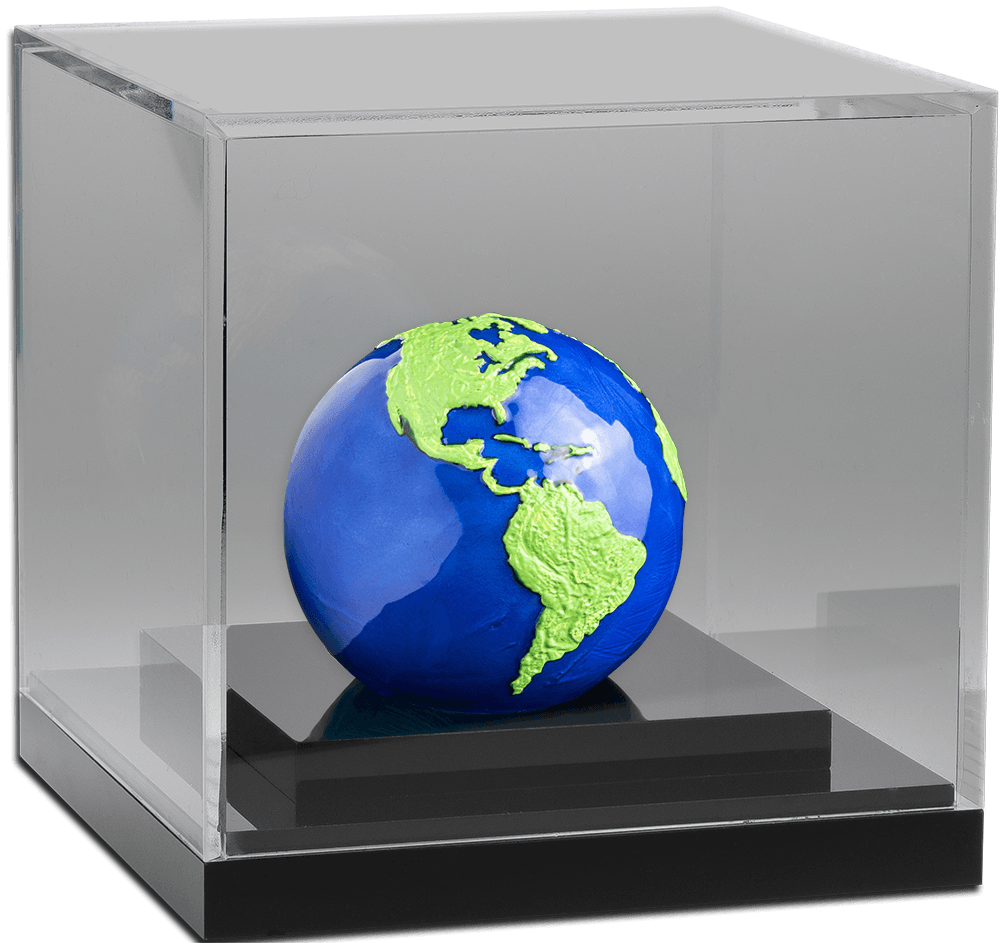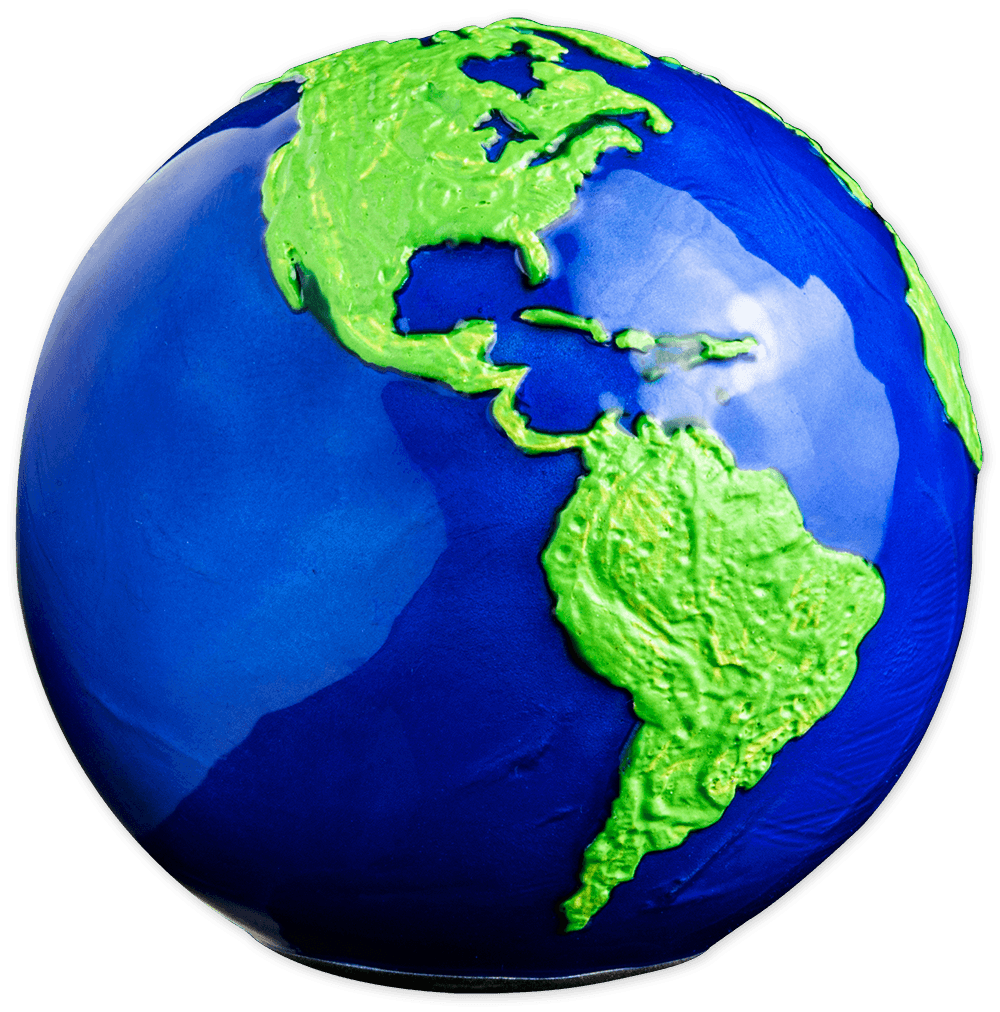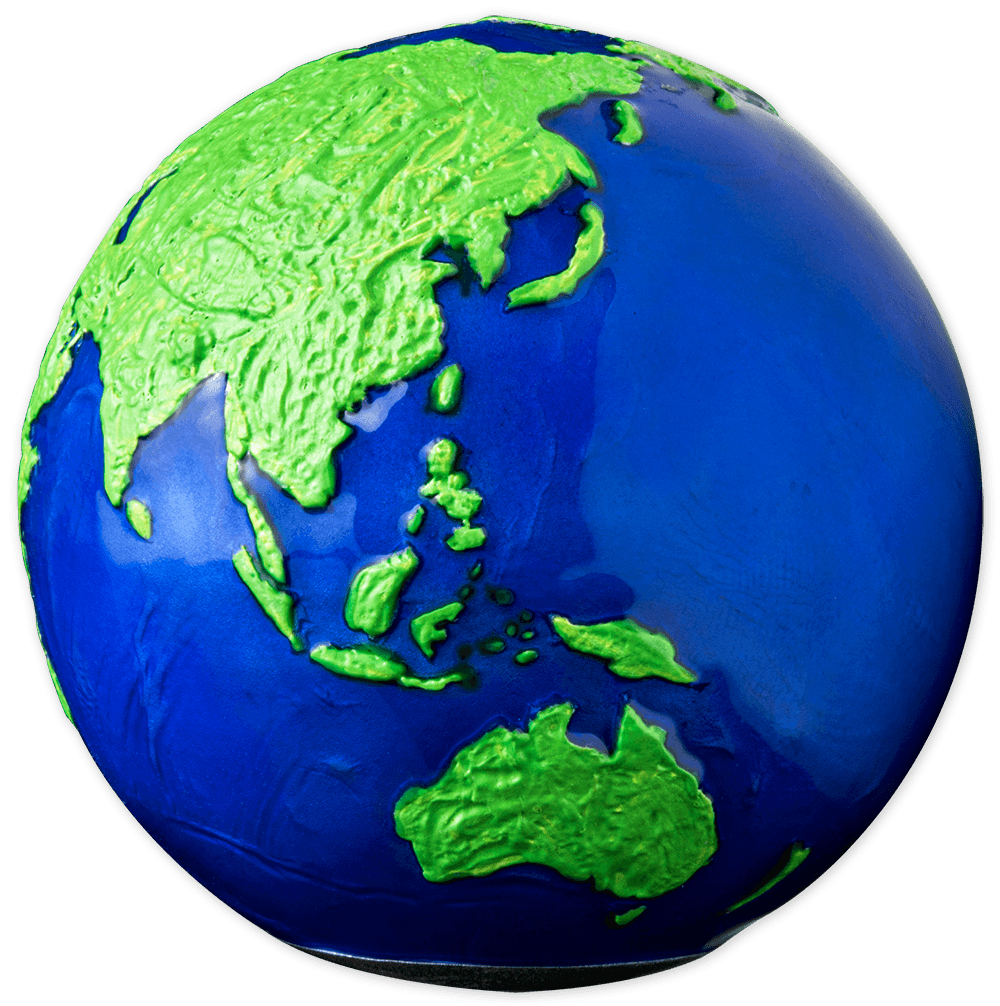 BLUE MARBLE Green Planet Earth Spherical 3 Oz Silver Coin $5 Barbados 2022
This beautiful 3 Oz Silver coin is dedicated to our precious Green Planet, the only planet in our solar system that has life. The coin has a wonderful spherical shape, features blue Enamel manually applied and an incredible green coloration. The coin comes in a luxury case, along with the Certificate of Authenticity. Limited mintage of 2999 pieces worldwide!
In stock
Step into the awe-inspiring beauty of our precious planet Earth with the latest release in the highly sought-after "Blue Marble" series. This extraordinary 3 oz Silver coin captures the essence of our green planet, showcasing its most vital function—supporting life. As the next issue in the immensely popular series, this coin continues the tradition of excellence and innovation.

The Earth is a remarkable planet, with approximately 70% of its surface covered in water. It stands as the only planet within our solar system known to harbor a biosphere—a rich and diverse ecosystem supporting a multitude of life forms, from plants and animals to humans. Aptly referred to as the "Green Planet," Earth is a symbol of the remarkable interconnectedness and diversity of life that thrives within its borders.

A true work of art, the Blue Marble Green Planet Earth Spherical Silver Coin features a highly innovative "Water Transfer Print" technique, which meticulously applies the Coat of Arms onto the coin's surface. This technique brings out intricate details and vibrant colors, ensuring that every aspect of this remarkable coin is a testament to its quality and craftsmanship.

With the previous issues of the Blue Marble series experiencing a strong increase in value, including the 2020 issue being awarded the prestigious Coin of the Year Award, this latest release is anticipated to follow suit. The high demand and limited availability make this coin a rare gem for collectors and investors alike, emphasizing the need for timely allocation to secure your piece of this exceptional series.

Experience the beauty and significance of our Green Planet with the Blue Marble Green Planet Earth Spherical Silver Coin. As it gracefully captures the essence of our planet's life-sustaining functions, this coin stands as a reminder of our responsibility to cherish and protect the world we call home. Don't miss this opportunity to own a piece of numismatic excellence and celebrate the marvels of our precious planet Earth.