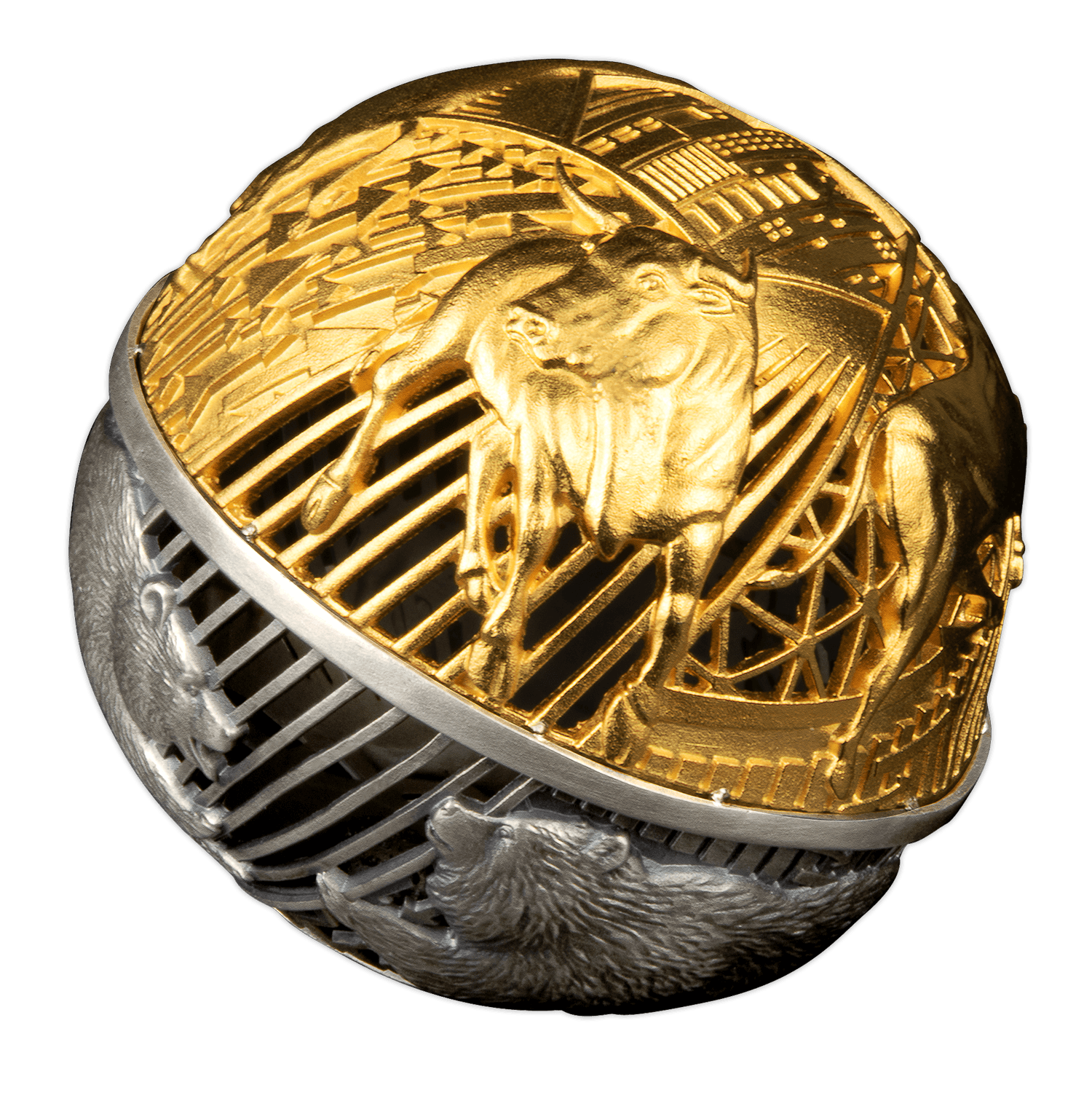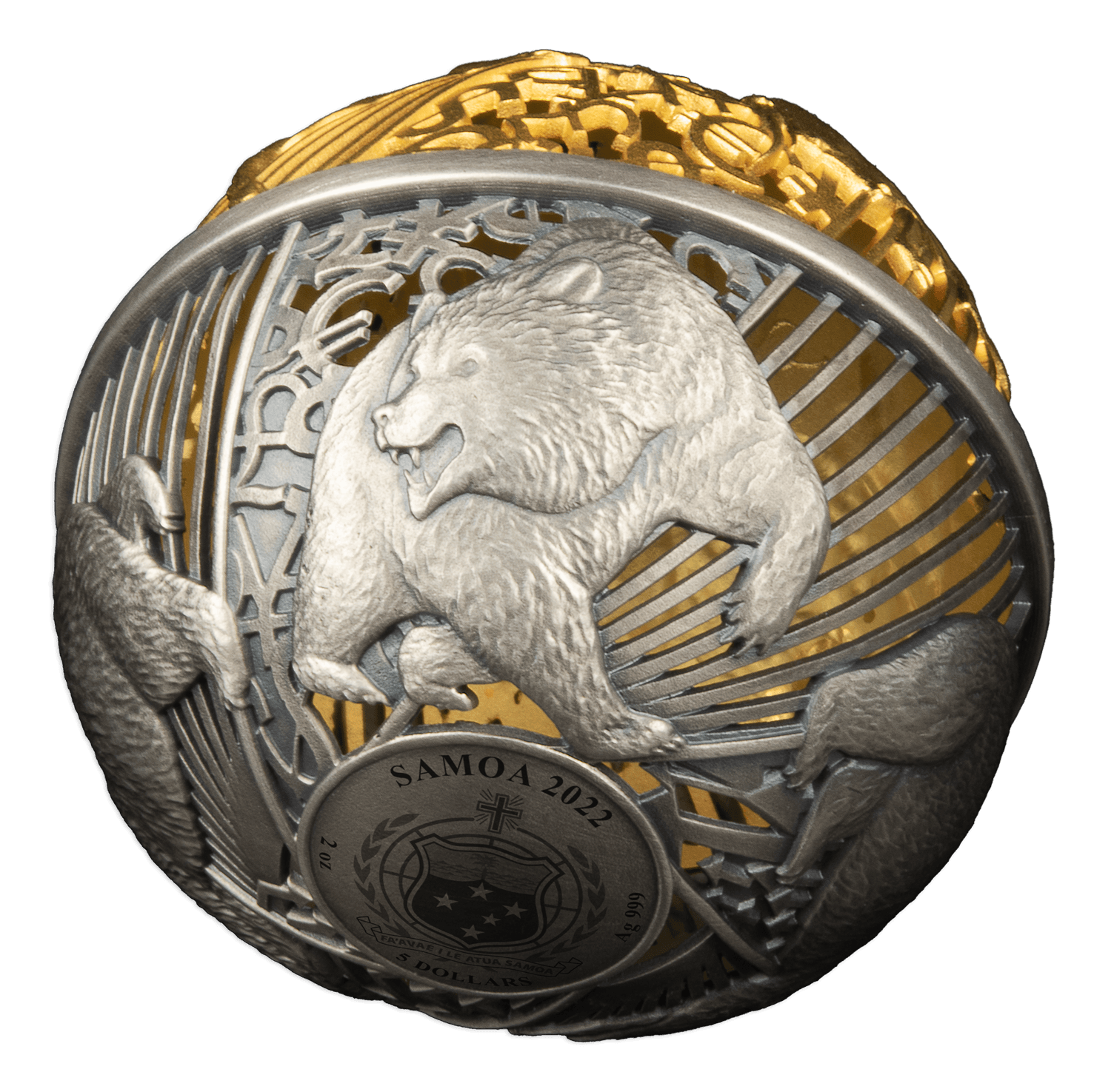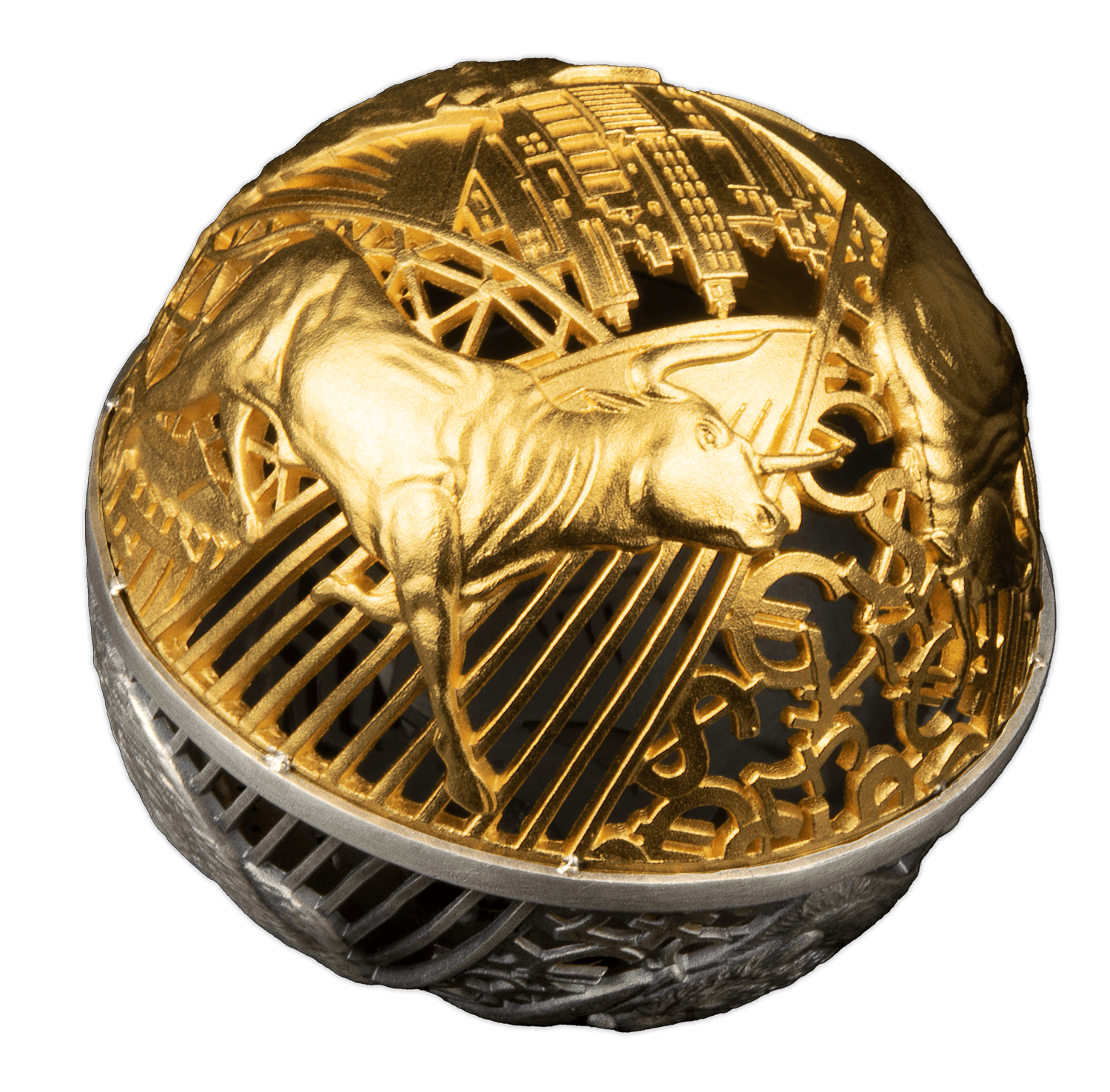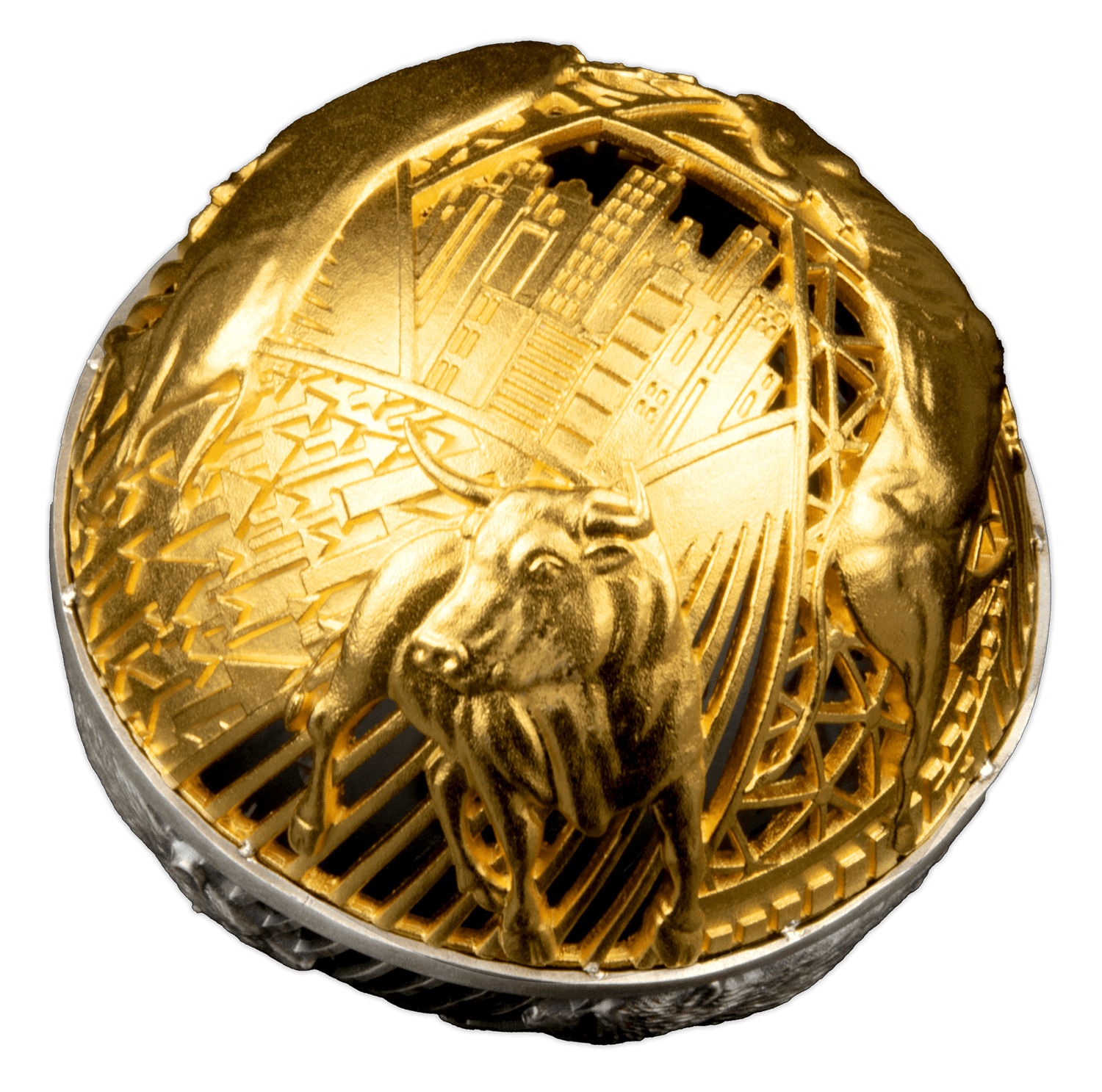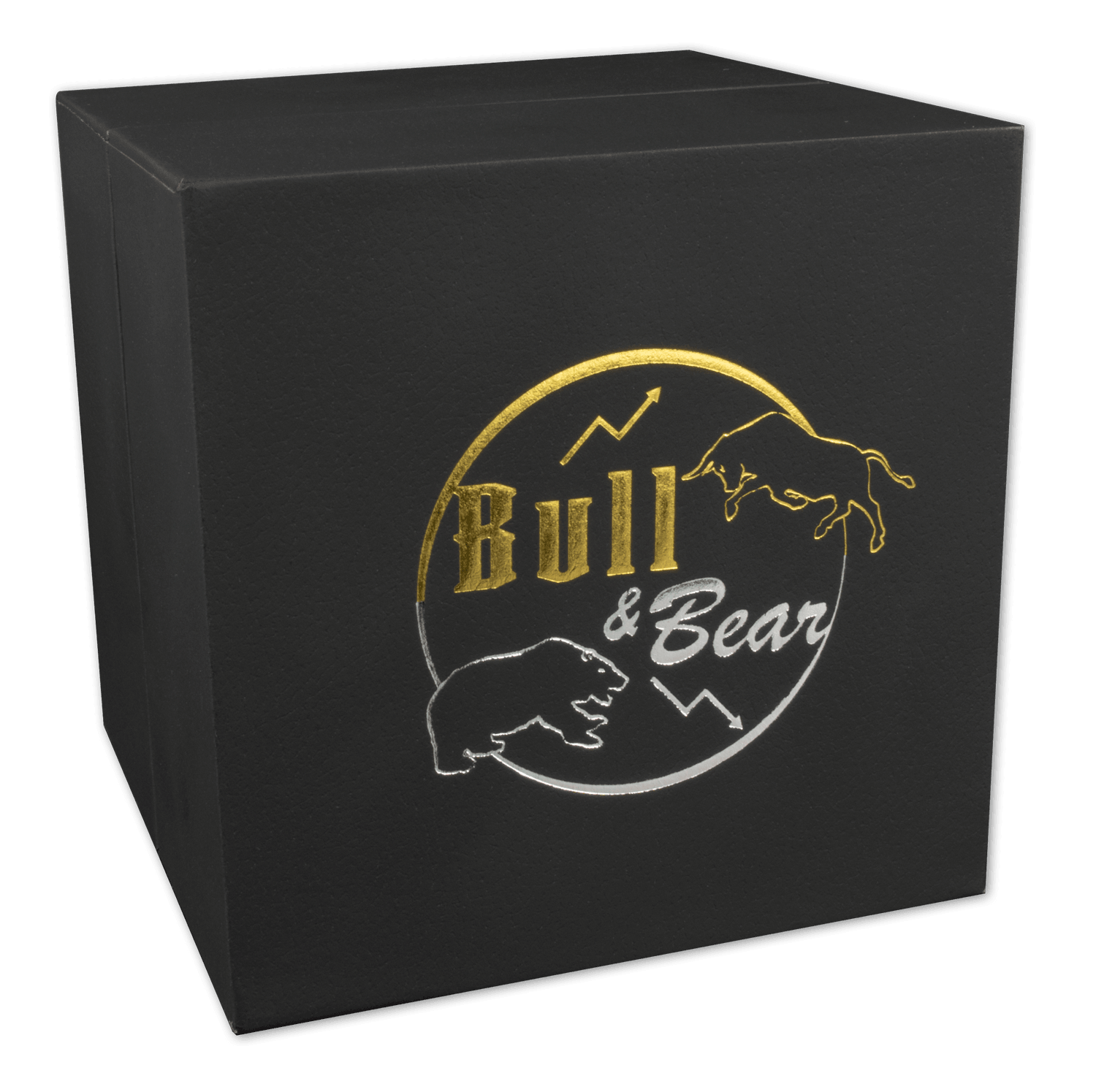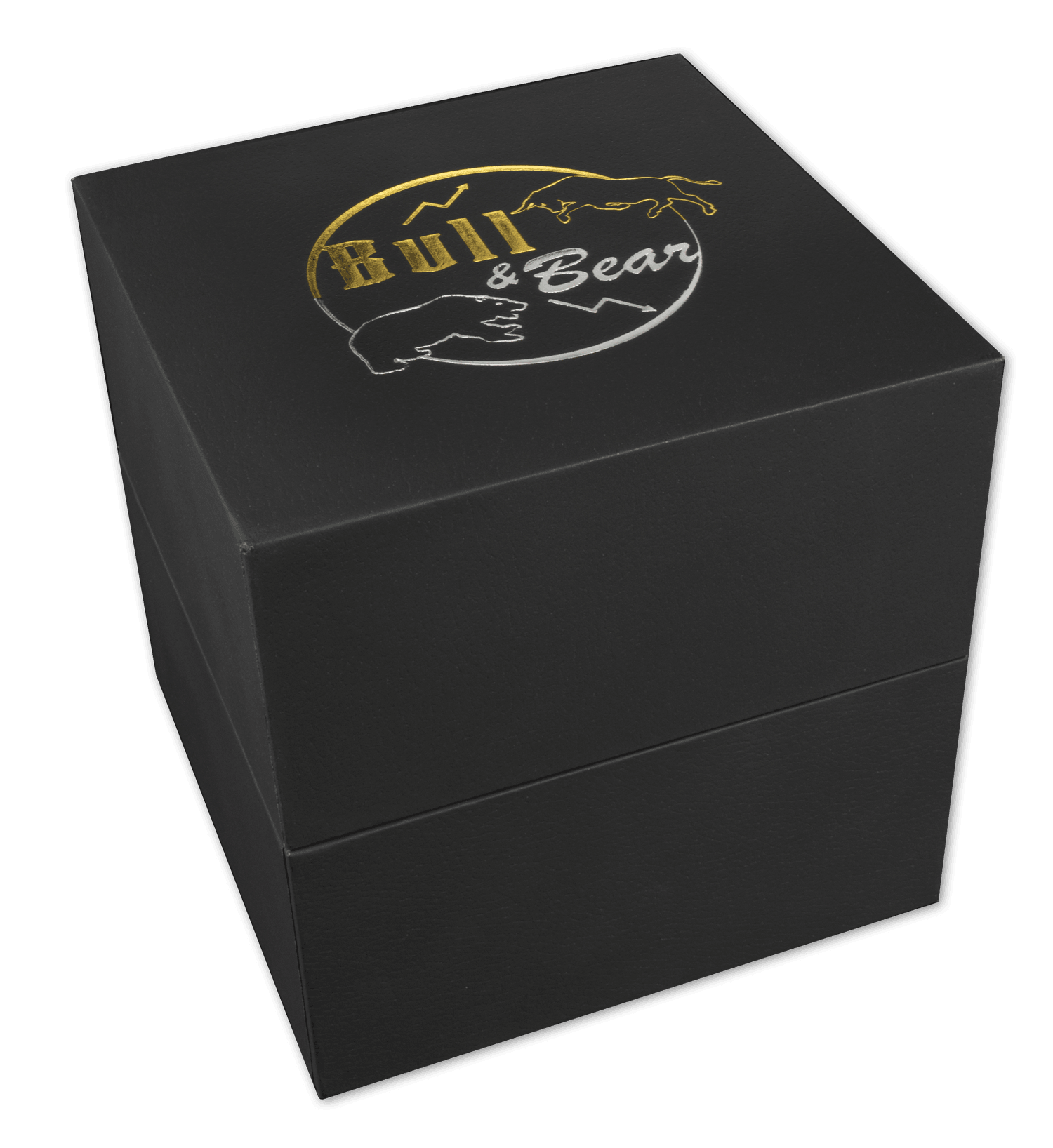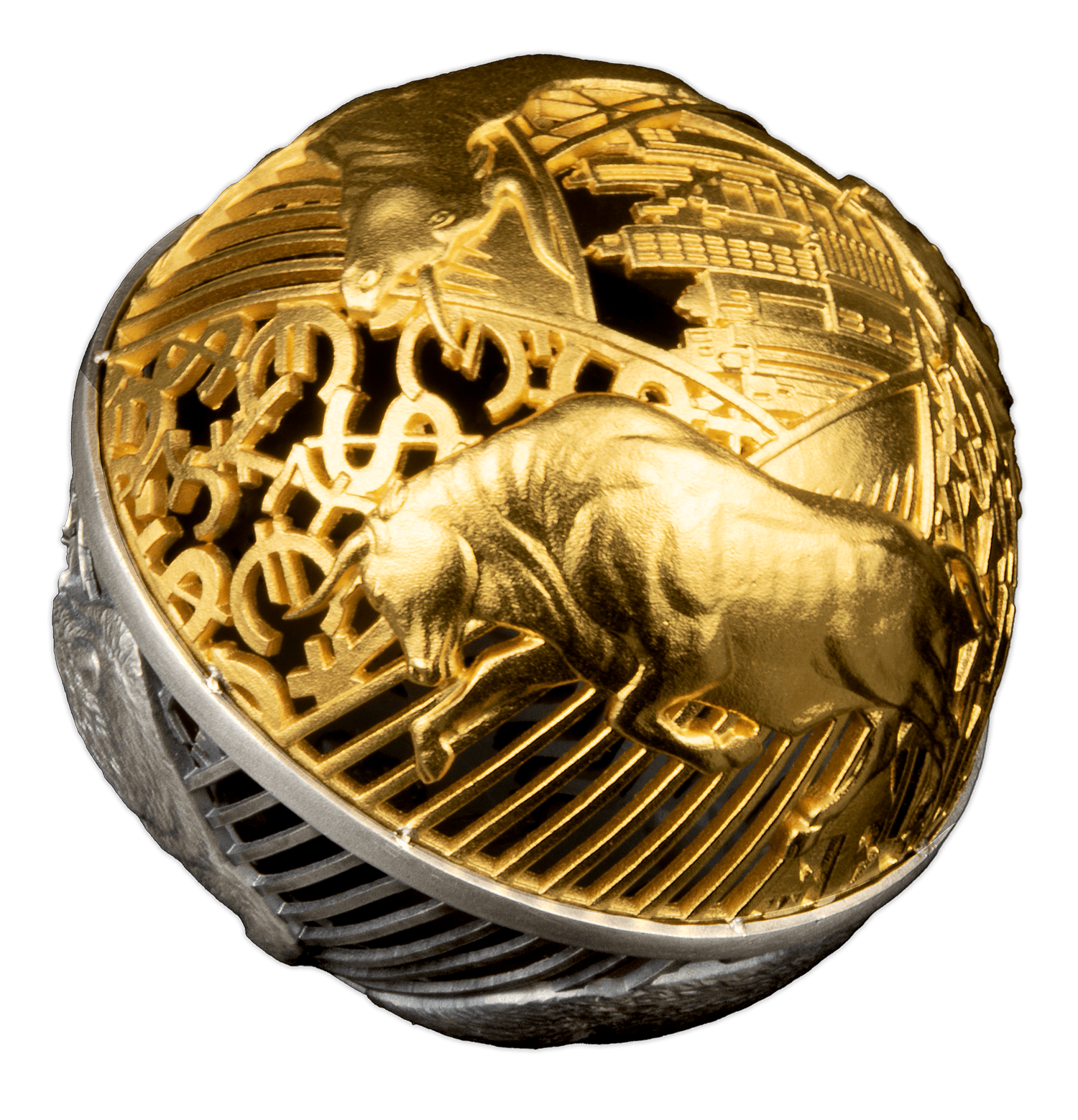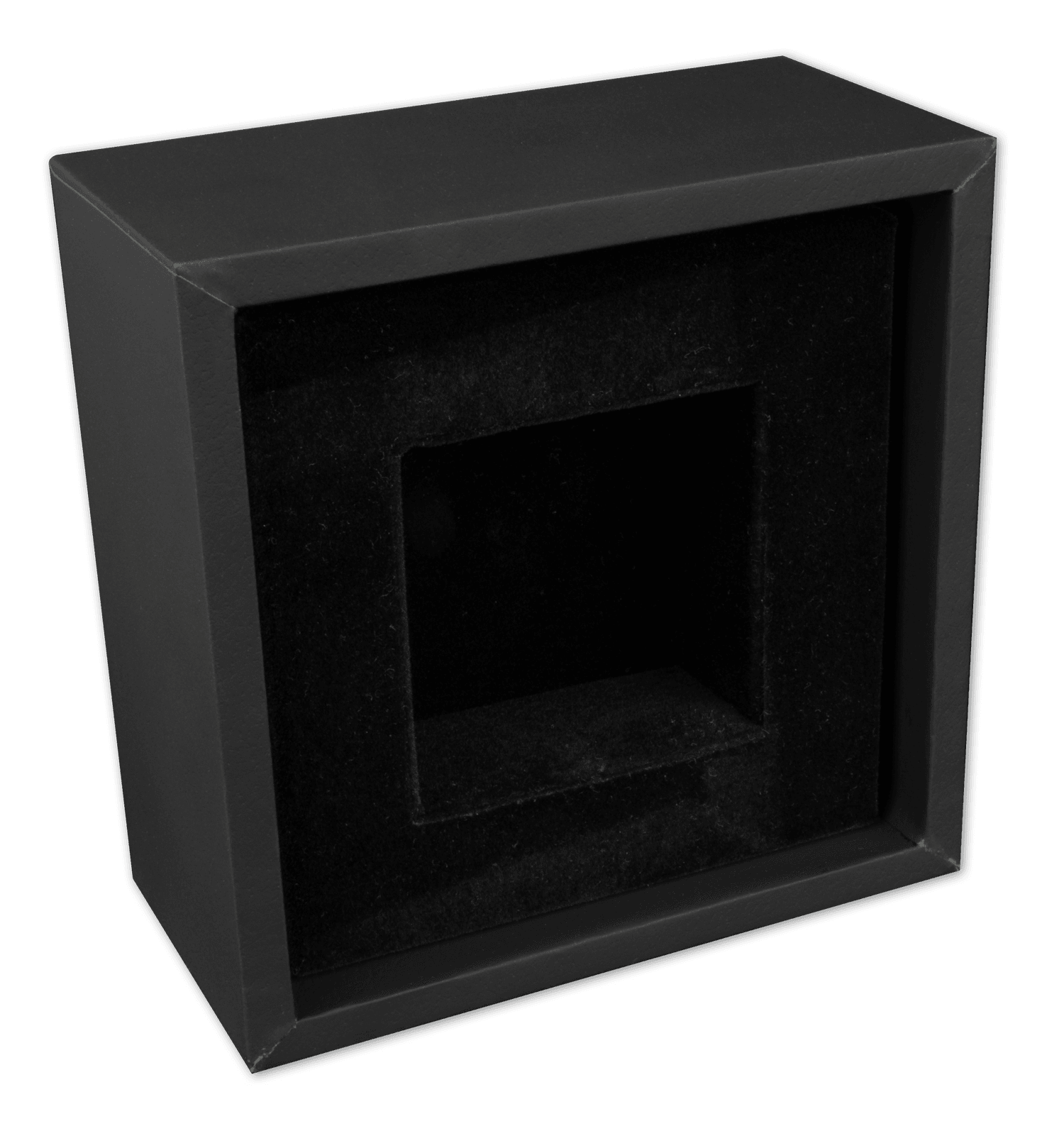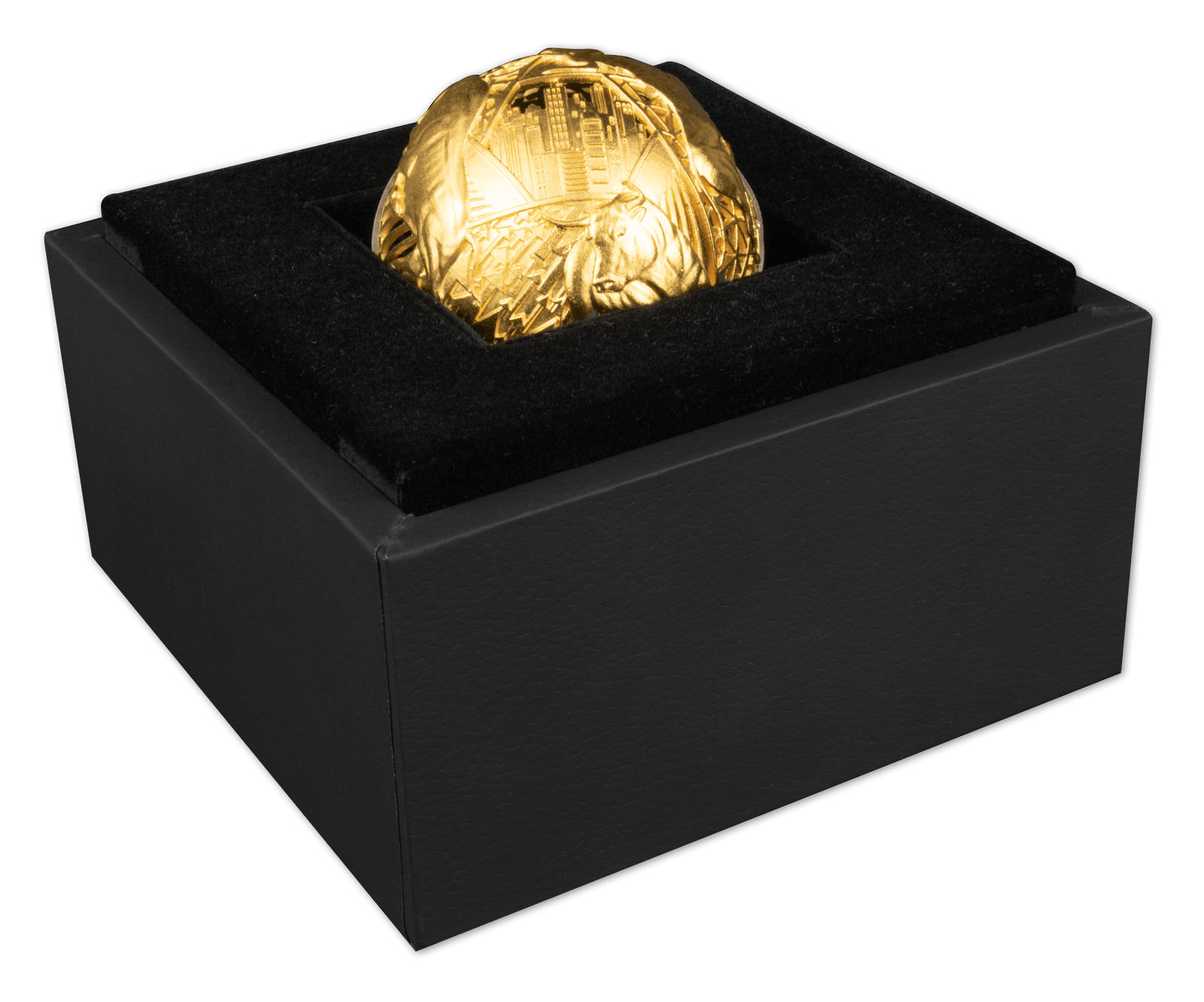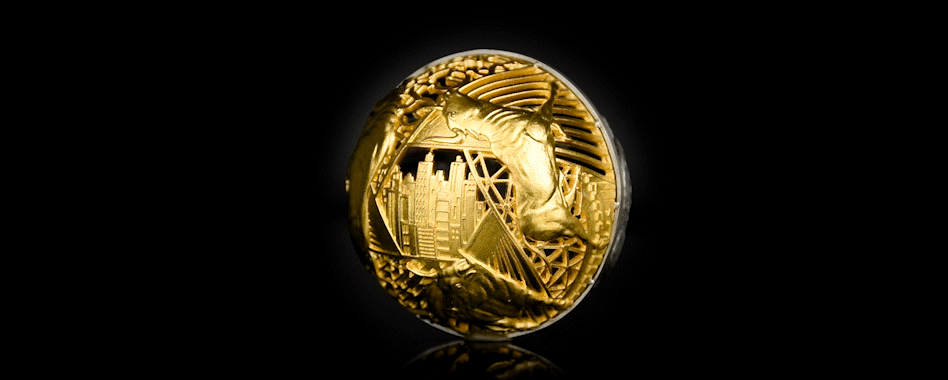 BULL AND BEAR Spherical 2 Oz Silver Coin $5 Samoa 2022
This wonderful 2 Oz Silver coin is dedicated to Bull and Bear, the rise and the falling of the stock market. The coin is a perfect hollow sphere with cut-outs, has an Antique Finish quality with a selective Gold plating and comes in a themed case, along with the Certificate of Authenticity. Limited mintage of 1499 pieces worldwide!
Only 1 unit left
The Bull and Bear Spherical 2 oz Silver Coin is a remarkable and visually striking coin that showcases two opposing market forces that have been the subject of countless debates and discussions in the financial world. The coin depicts a bull and a bear, each occupying one half of the spherical design, signifying their opposing positions. The bull represents a rising market and an optimistic outlook, while the bear represents a declining market and a pessimistic outlook. The design is executed with precision and skill, with intricate details and tiny cutouts integrated into the thin layer of pure silver.

The coin's design is based on the super-thin filigree sphere technique, which creates a unique look and feel. The design is executed with enormous precision, and the two half-spheres are connected seamlessly to create a complete sphere. One half-sphere is additionally 24K gold plated, creating a striking contrast between the gold and silver finishes. The result is a visually stunning coin that is sure to impress collectors.

This coin is the successor to the sold-out "Heaven & Hell" issue, which was also designed using the super-thin filigree sphere technique. The bull and bear theme is a timeless one, and this coin is a must-have for anyone interested in the financial markets. The coin's design is bold and thought-provoking, and its unique shape and design make it a standout piece in any collection. The coin's limited mintage of just 1499 pieces ensures that it will be a sought-after item for years to come. If you are looking for a unique and visually striking addition to your collection, the Bull and Bear Spherical 2 oz Silver Coin is an excellent choice.