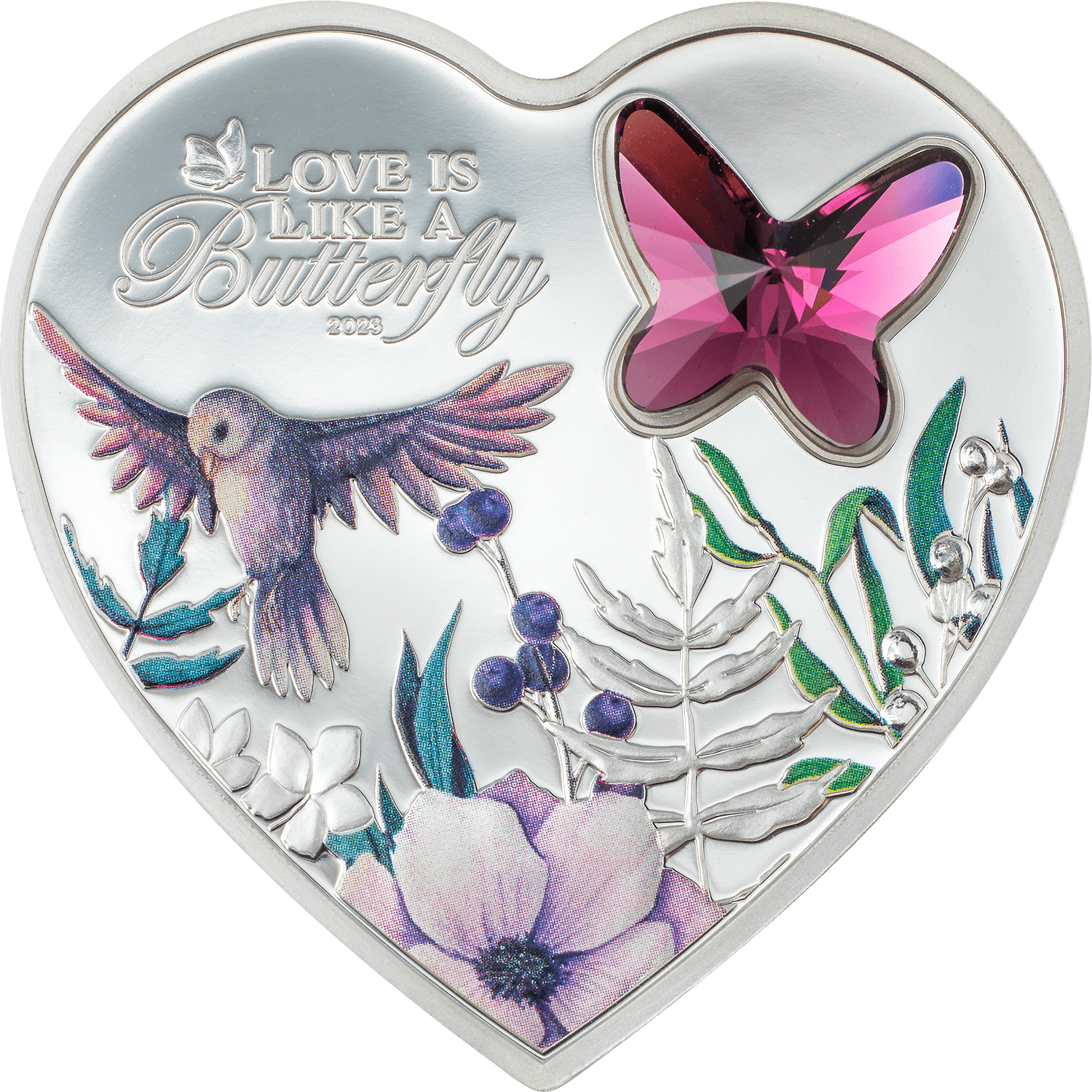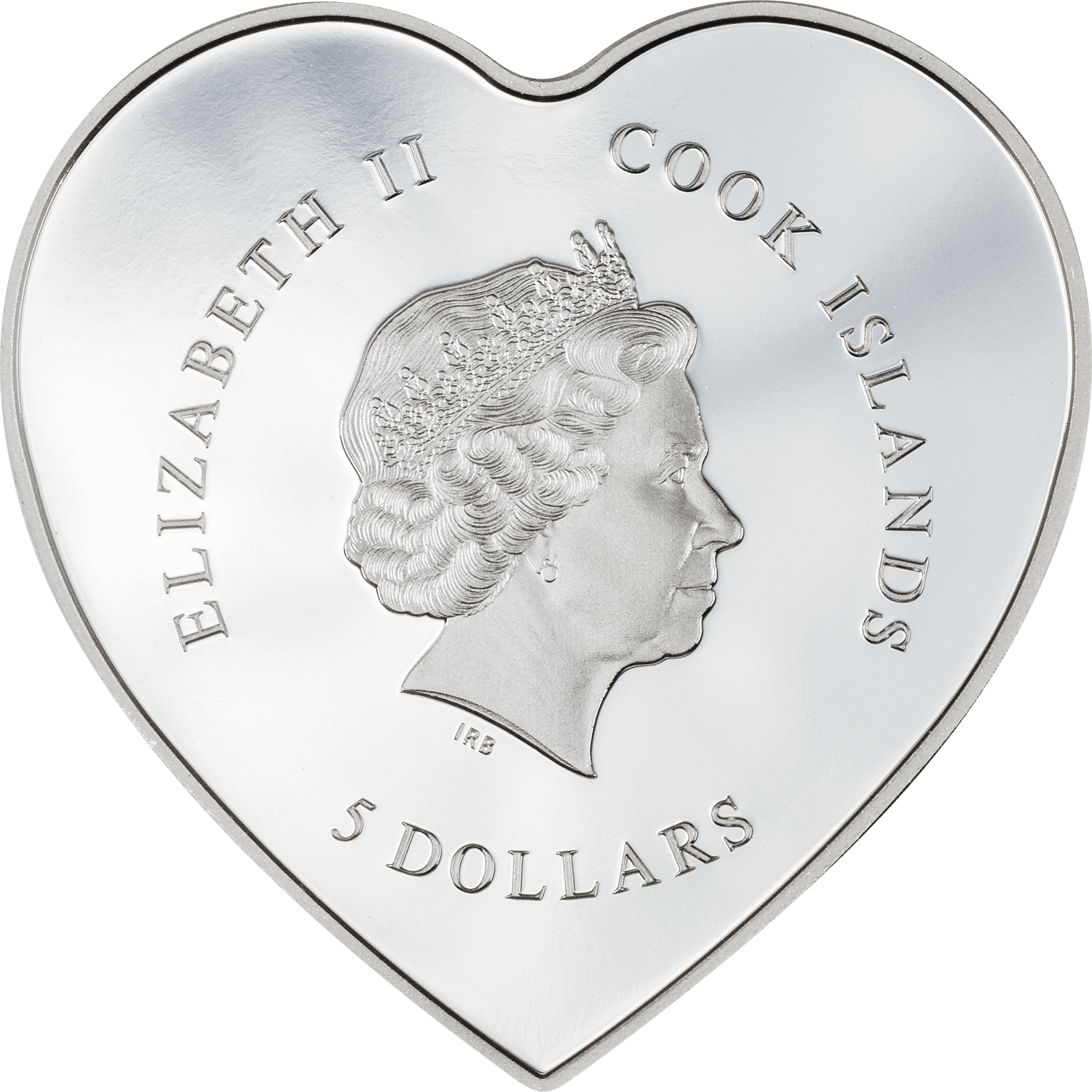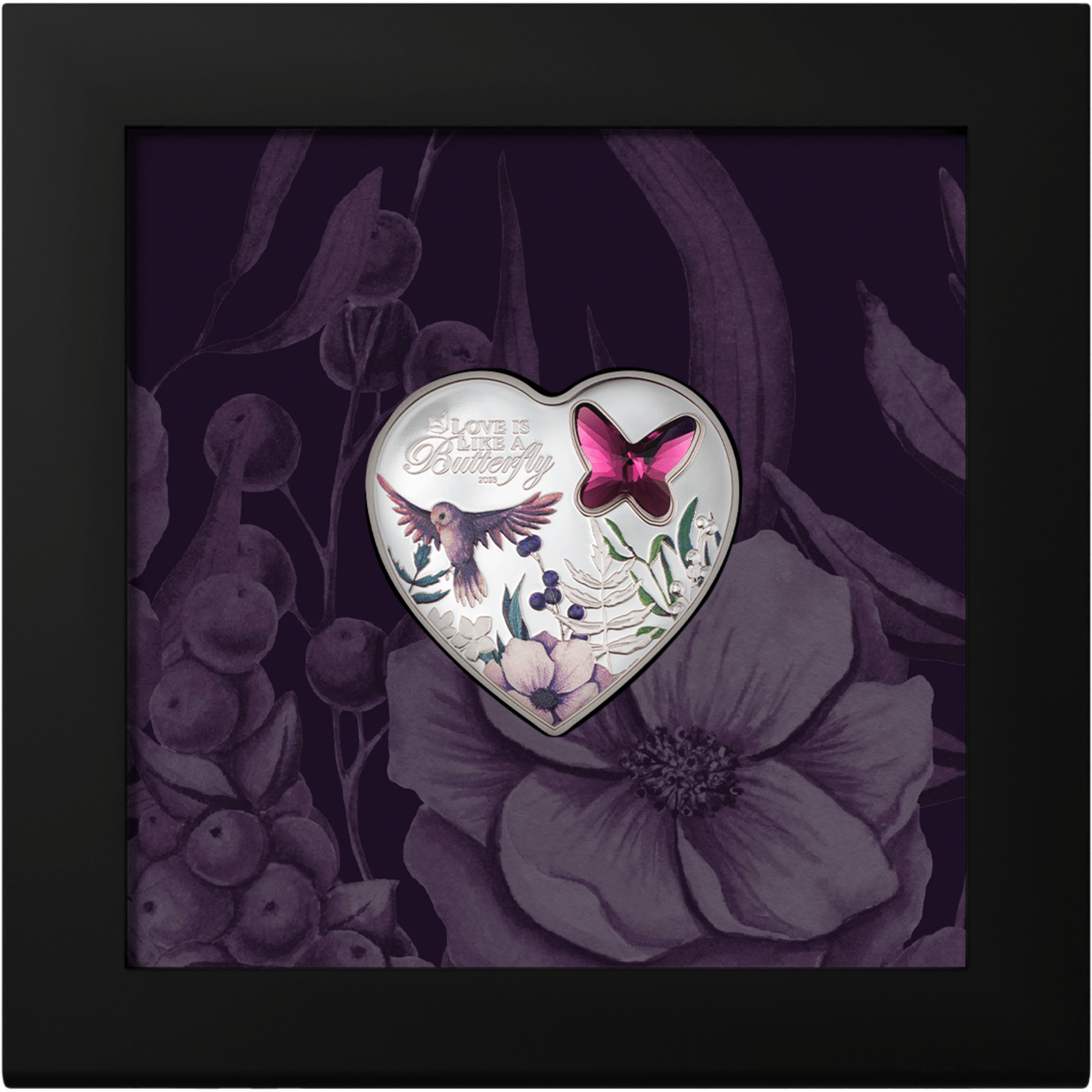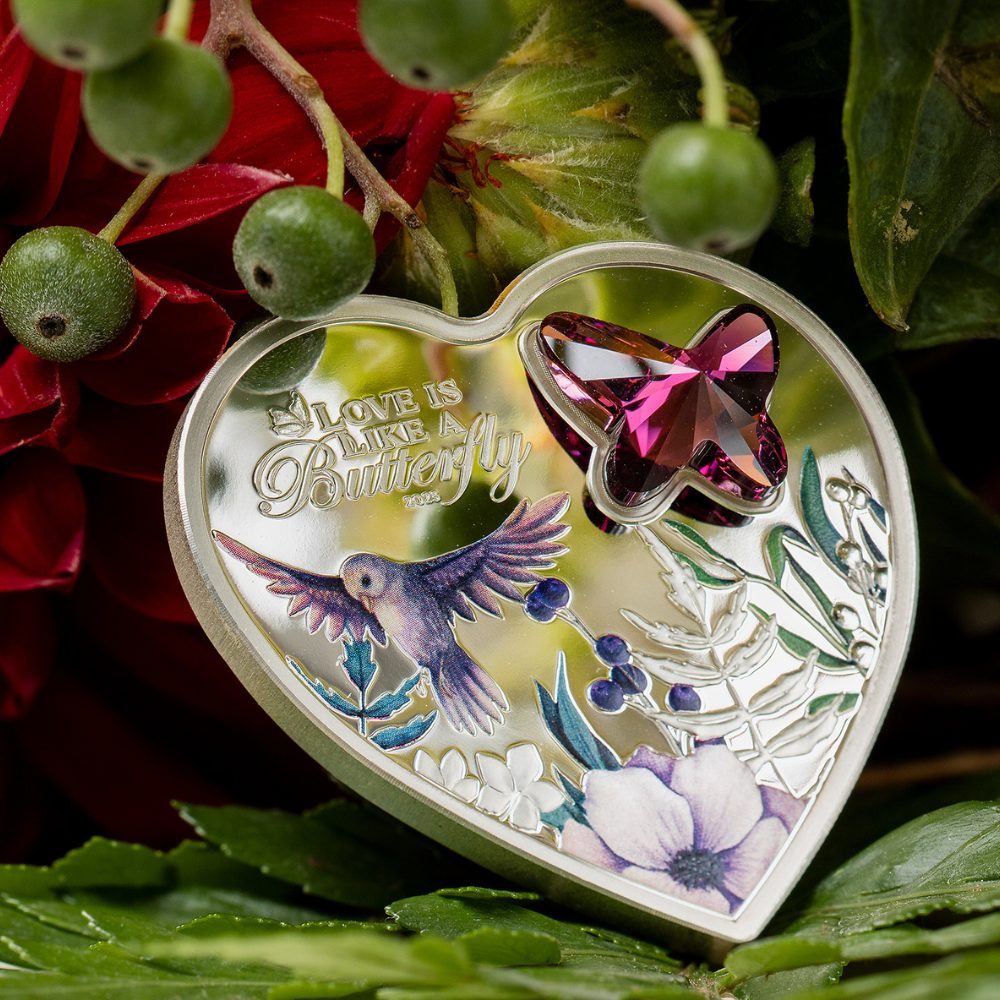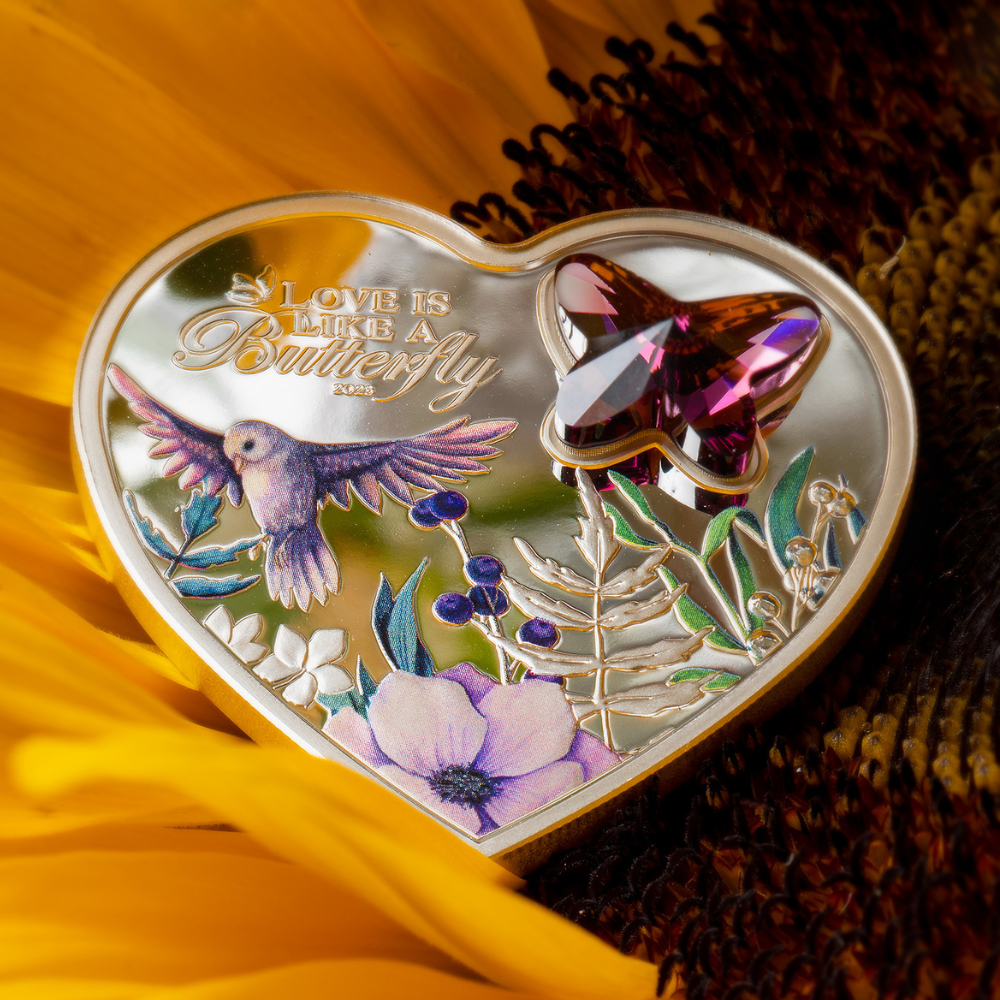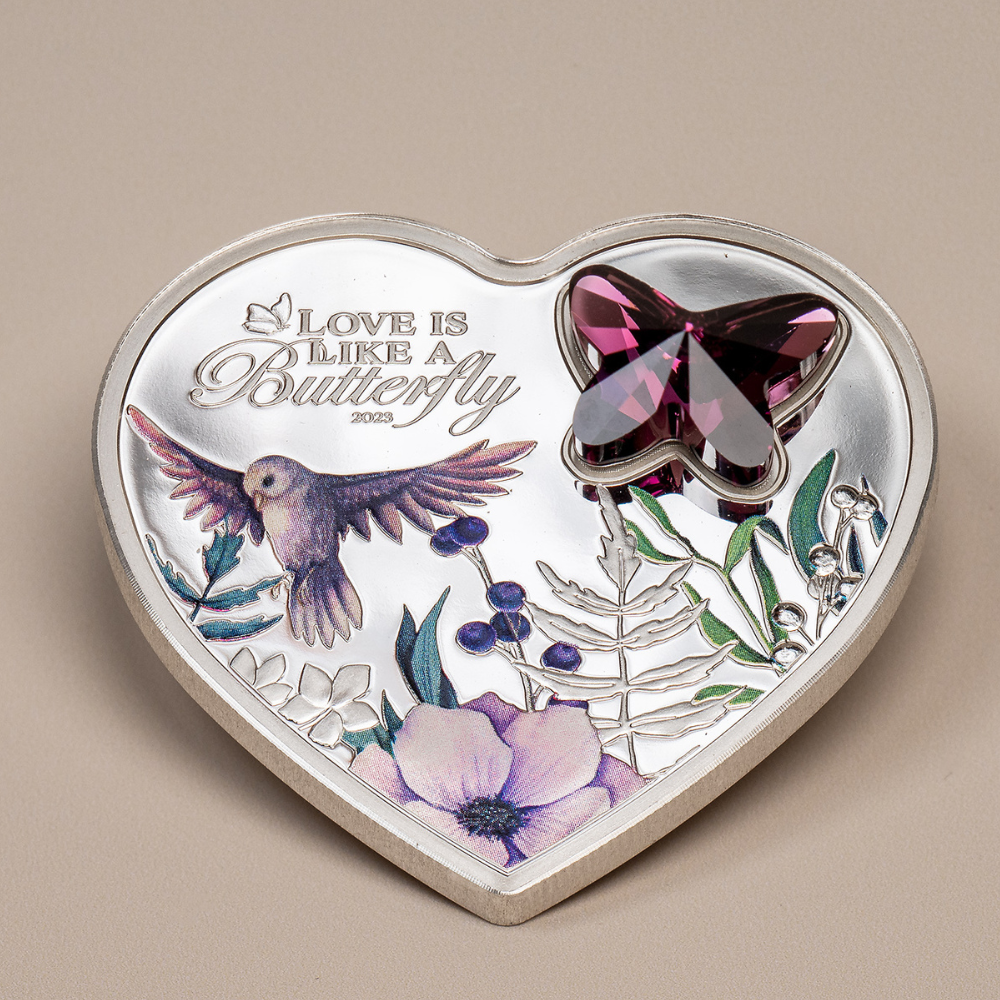 BUTTERFLY Brilliant Love Heart Silver Coin $5 Cook Islands 2023
This beautiful Silver coin is the part of the "Silver Hearts collection" series, dedicated to Love and to the magical Valentine's Day. The coin has a beautiful heart shape, has a Proof quality and comes in a lovely case, along with the Certificate of Authenticity. Limited mintage to 2023 pieces worldwide!
In stock
Experience the flutter of emotions with the enchanting Butterfly Brilliant Love Heart Silver Coin. This exquisite piece captures the essence of love in all its forms, celebrating the joy and beauty that comes with deep connections and cherished relationships. Whether it's the thrilling beginnings of a new romance or the enduring bond with a loved one, this coin is a timeless symbol of affection and devotion.
Crafted from .999 fine silver, this coin radiates elegance and purity. With a weight of 20 g and a size of 37x37 mm, it fits perfectly in the palm of your hand, allowing you to appreciate the intricate details that adorn its surface. The proof quality of the coin further enhances its stunning design, ensuring every curve, line, and shimmering crystal is showcased with unparalleled clarity.
At the heart of this magnificent coin lies a delicate butterfly, a universal symbol of transformation, freedom, and the fleeting nature of life. The butterfly's vibrant colors and intricate patterns are brought to life through exquisite craftsmanship, capturing the essence of its delicate beauty. The addition of a magnificent crystal adds a touch of sparkle and brilliance, evoking the magic and joy that love brings to our lives.
Limited to a mintage of 2023, this coin is a rare and precious treasure. It serves as a timeless gift for your significant other, a heartfelt token for a cherished friend, or a symbol of appreciation for a beloved family member. Let the Butterfly Brilliant Love Heart Silver Coin be a constant reminder of the power of love and the beauty that surrounds us. Embrace the magic and let your heart soar on the wings of love.