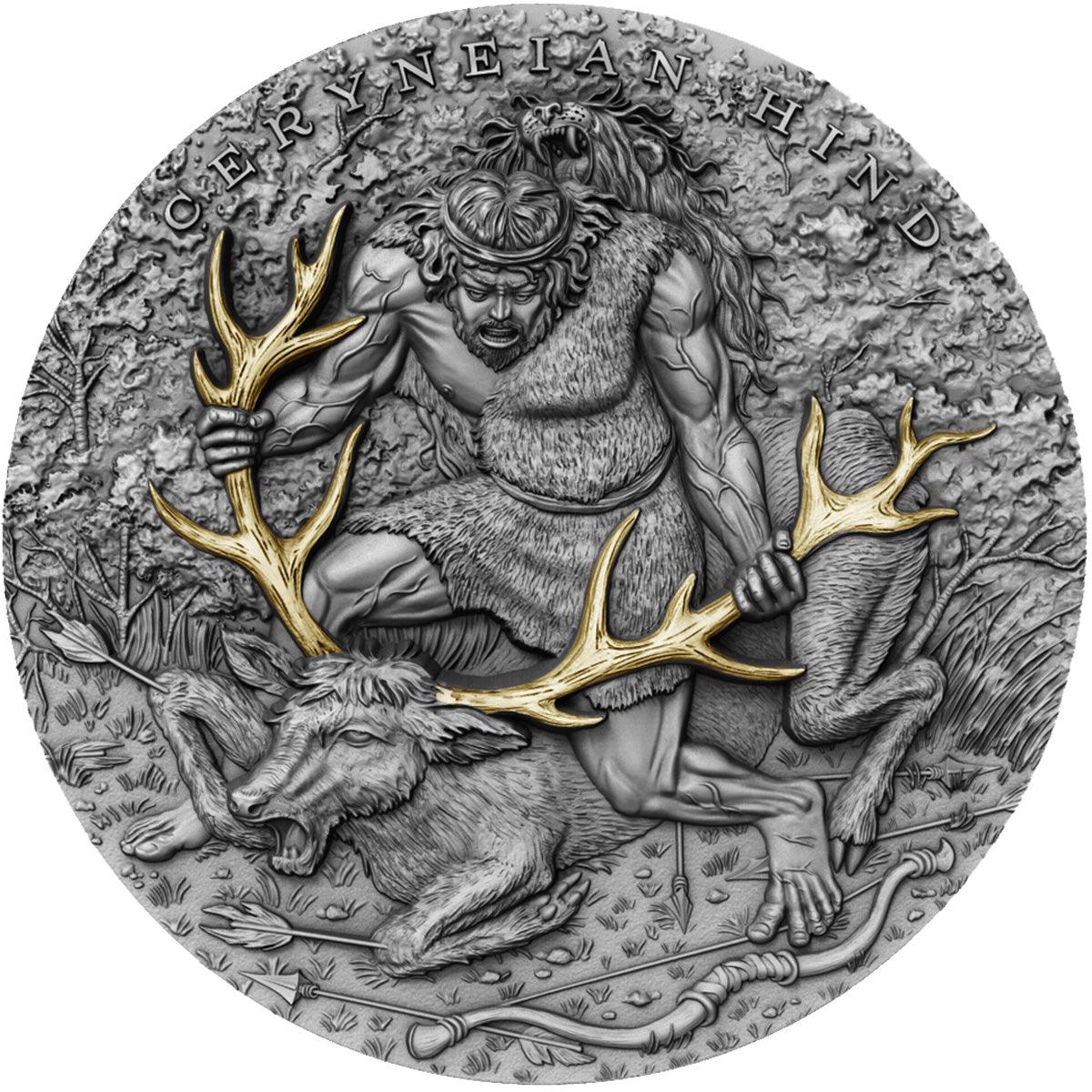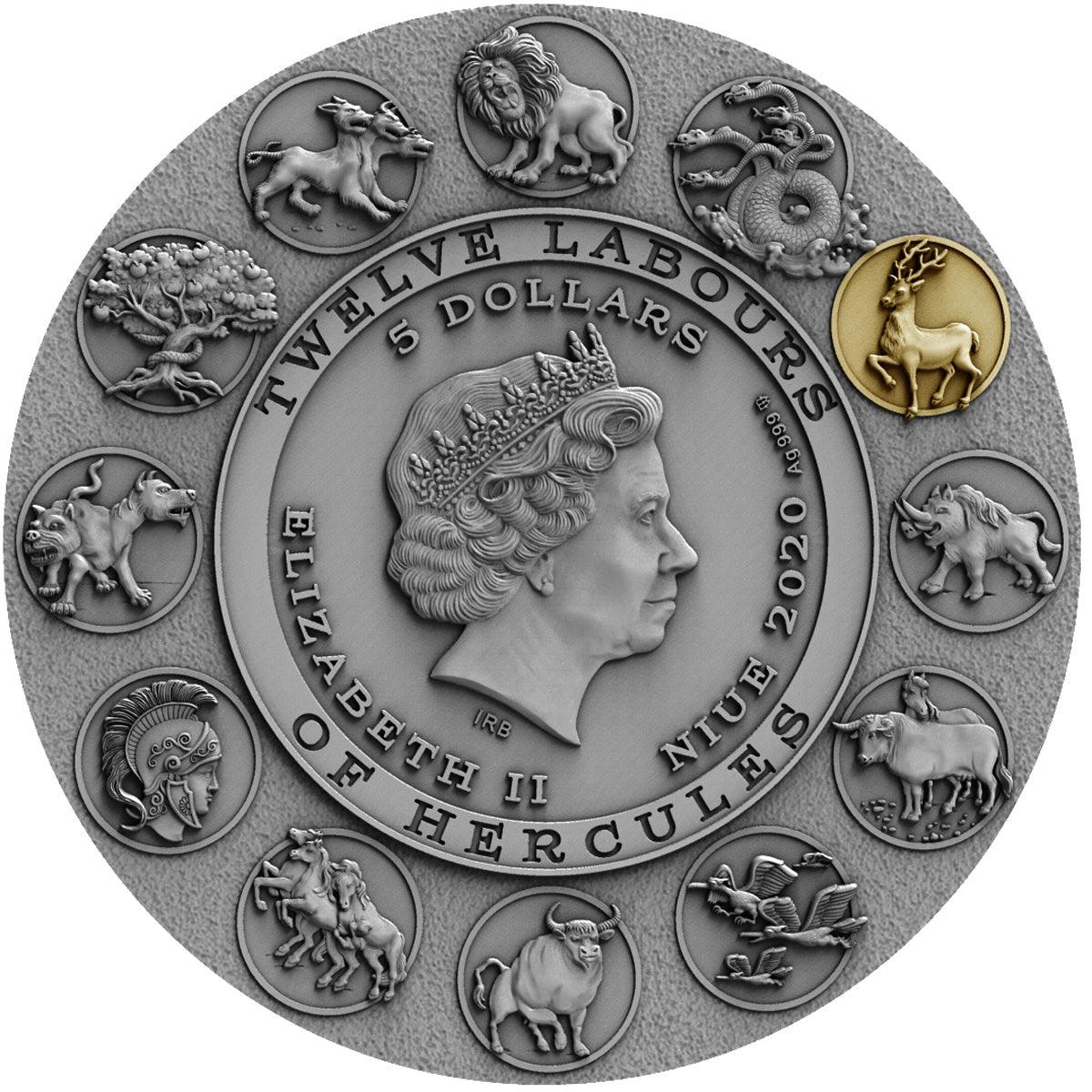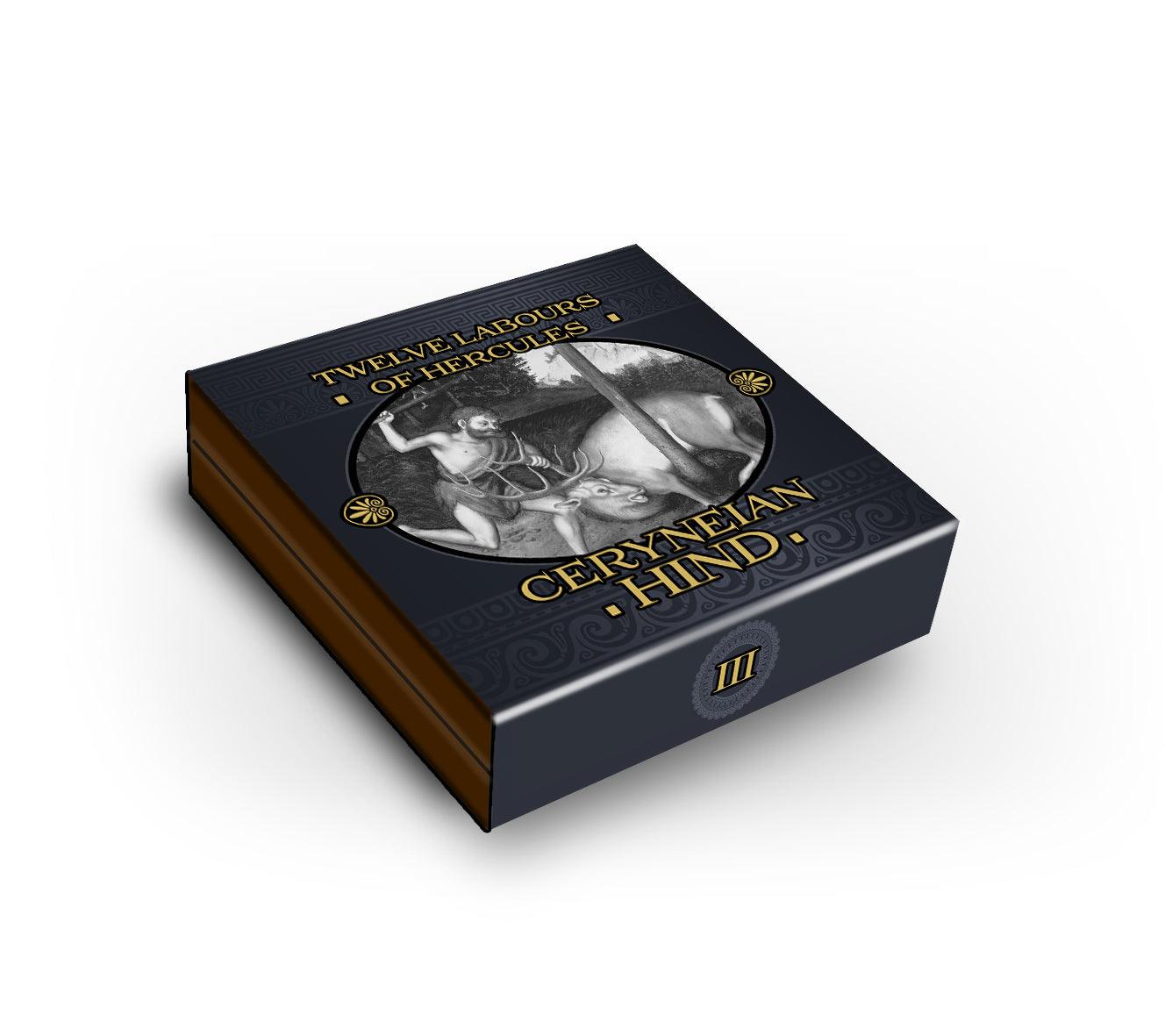 CERYNEIAN HIND Twelve Labours of Hercules 2 Oz Silver Coin $5 Niue 2020
This beautiful 2 Oz Silver coin is the third release in the "Twelve Labours of Hercules" series, dedicated to one of the Twelve Labours – Ceryneian Hind. The coin features a beautiful Gold plating, has a great High Relief, has an Antique Finish quality and comes in a themed case, along with the Certificate of Authenticity. Limited mintage to only 500 pieces worldwide!
Only 1 unit left
Embark on a captivating journey through Greek mythology with the Ceryneian Hind Twelve Labours of Hercules 2 Oz Silver Coin. As the third release in the esteemed "Twelve Labours of Hercules" series, this coin pays tribute to the heroic feat of capturing the Ceryneian Hind. Immerse yourself in the legendary tale as you explore the intricate details and exquisite craftsmanship of this remarkable coin.
Crafted from 0.999 pure silver, the coin carries a weight of 2 ounces, giving it a substantial feel and presence in your hands. The addition of a beautiful Gold plating enhances the coin's allure, adding a touch of opulence to its design. The High Relief technique brings the scene to life, capturing the strength and determination of Hercules as he embarks on his mythical quest.
Measuring 45 mm in size, the coin allows for a meticulous portrayal of the Ceryneian Hind and Hercules' pursuit. The Antique Finish quality lends an air of antiquity and timelessness to the coin, evoking the spirit of ancient Greece and the epic adventures of Hercules. Gilded highlights further accentuate the key features, creating a visual feast for the eyes and showcasing the coin's intricate details.
Each coin is securely housed in a themed case that complements the design and protects its pristine condition. The included Certificate of Authenticity provides assurance of the coin's limited mintage of only 500 pieces worldwide, making it a prized addition to any coin collection.
The Ceryneian Hind Twelve Labours of Hercules 2 Oz Silver Coin combines artistry, mythology, and numismatic excellence into a single captivating piece. Whether you are an avid collector, a fan of Greek mythology, or simply appreciate the beauty of finely crafted coins, this limited edition treasure invites you to relive the legendary exploits of Hercules and marvel at the enduring power of ancient tales.