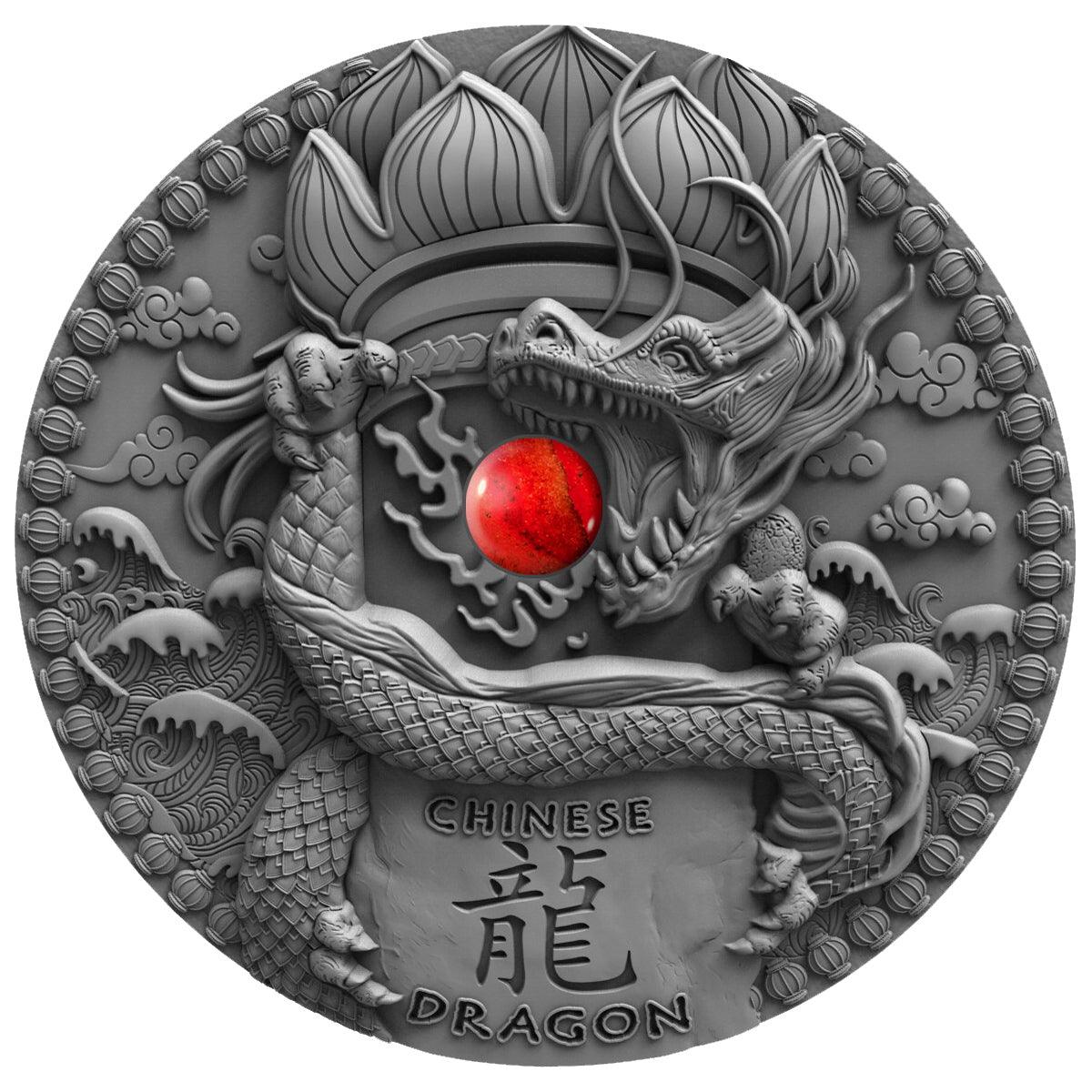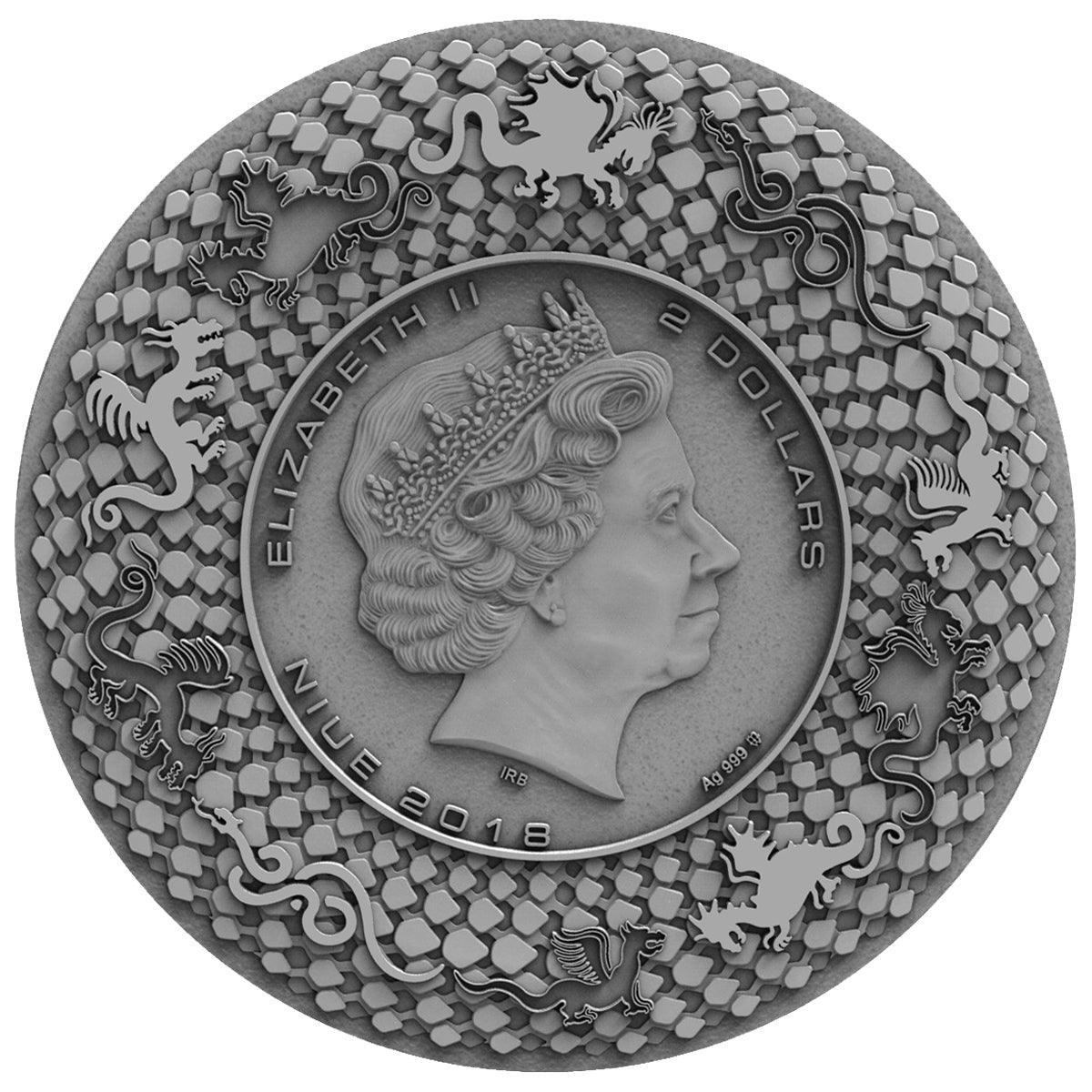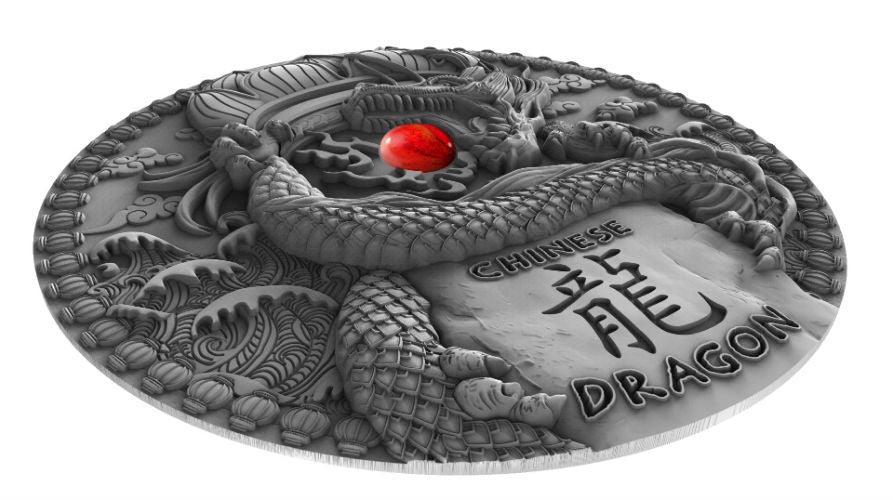 CHINESE DRAGON Coral Dragons 2 Oz Silver Coin $2 Niue 2018
This incredible 2 Oz Silver coin is the first release in the new "Dragons" series and features Chinese Dragon, the legendary creature of the Chinese mythology. The coin has a beautiful Coral insert, has an incredible High Relief, has an Antique Finish quality and comes in a case, along with the Certificate of Authenticity. Limited mintage of only 500 pieces worldwide!
Experience the captivating power of the Chinese Dragon with the Coral Dragons 2 Oz Silver Coin, the inaugural release in the mesmerizing "Dragons" series. This extraordinary coin pays homage to the legendary creature of Chinese mythology, renowned for its majestic presence and symbolic significance.
Crafted with impeccable attention to detail, the coin features a breathtaking Coral insert, adding a touch of vibrant allure. The Coral's vivid color and organic texture beautifully complement the dragon's form, creating a harmonious fusion of elegance and mystique. The expertly designed High Relief technique ensures that every scale, every intricate feature, is exquisitely captured, inviting you to delve into the realm of ancient legends.
With an Antique Finish quality, this coin possesses an aura of timelessness and reverence. The meticulously applied patina enhances the depth of the design, showcasing the dragon's magnificence as if it has been revered for centuries. The Antique Finish not only adds character to the coin but also allows the intricate details to stand out, enchanting the beholder with its ethereal beauty.
Each coin is thoughtfully presented in a case, providing a secure and elegant way to display and protect your treasure. Accompanied by a Certificate of Authenticity, attesting to its limited mintage of only 500 pieces worldwide, this coin becomes a true collector's item, a testament to the allure of Chinese mythology and the timeless fascination with dragons.
For those captivated by the power and symbolism of dragons, the Coral Dragons 2 Oz Silver Coin is a coveted addition to any collection. Its remarkable craftsmanship, combined with its limited availability, makes it a cherished keepsake that embodies the mystique and wonder of Chinese mythology. Immerse yourself in the realm of the dragon and let its legendary presence inspire your imagination.