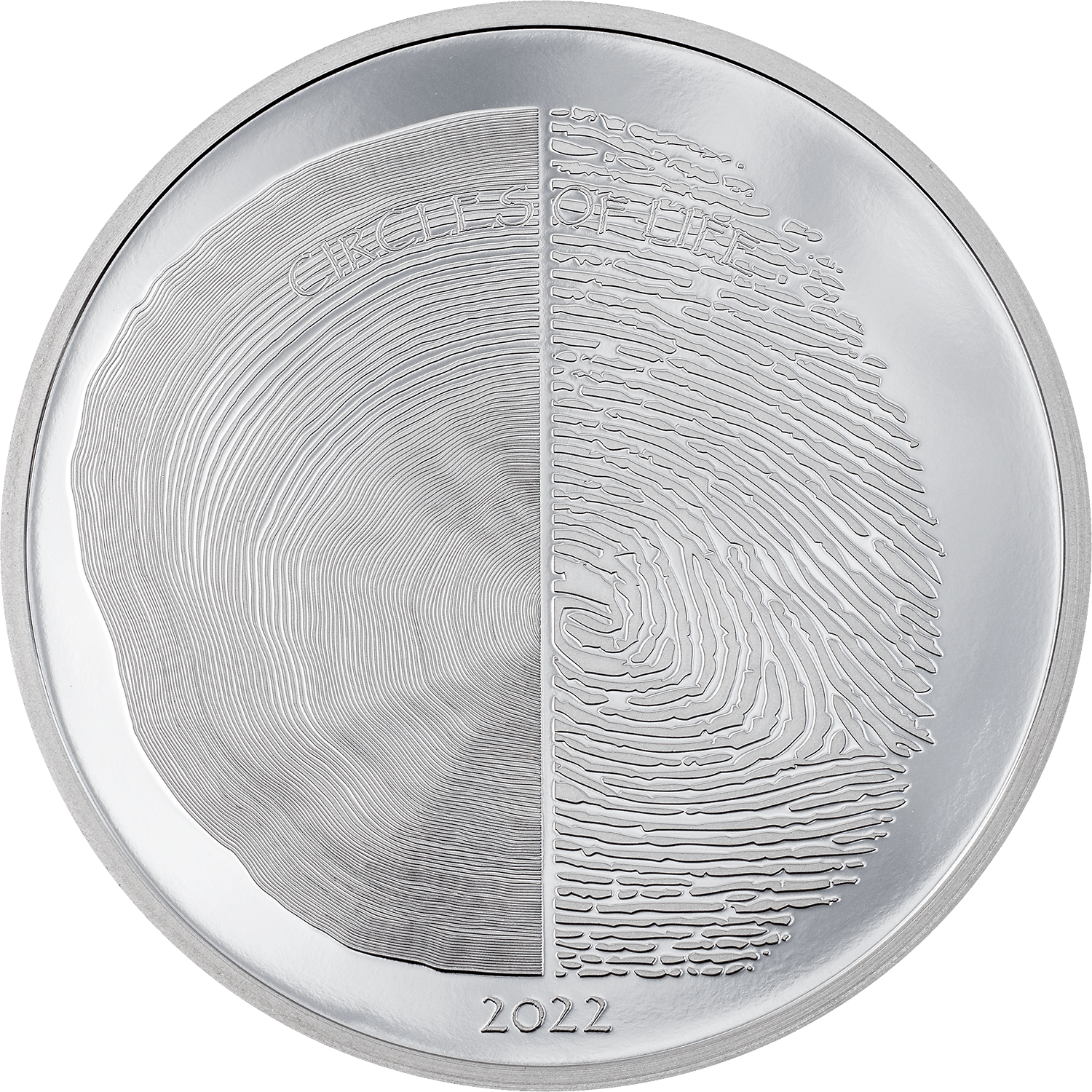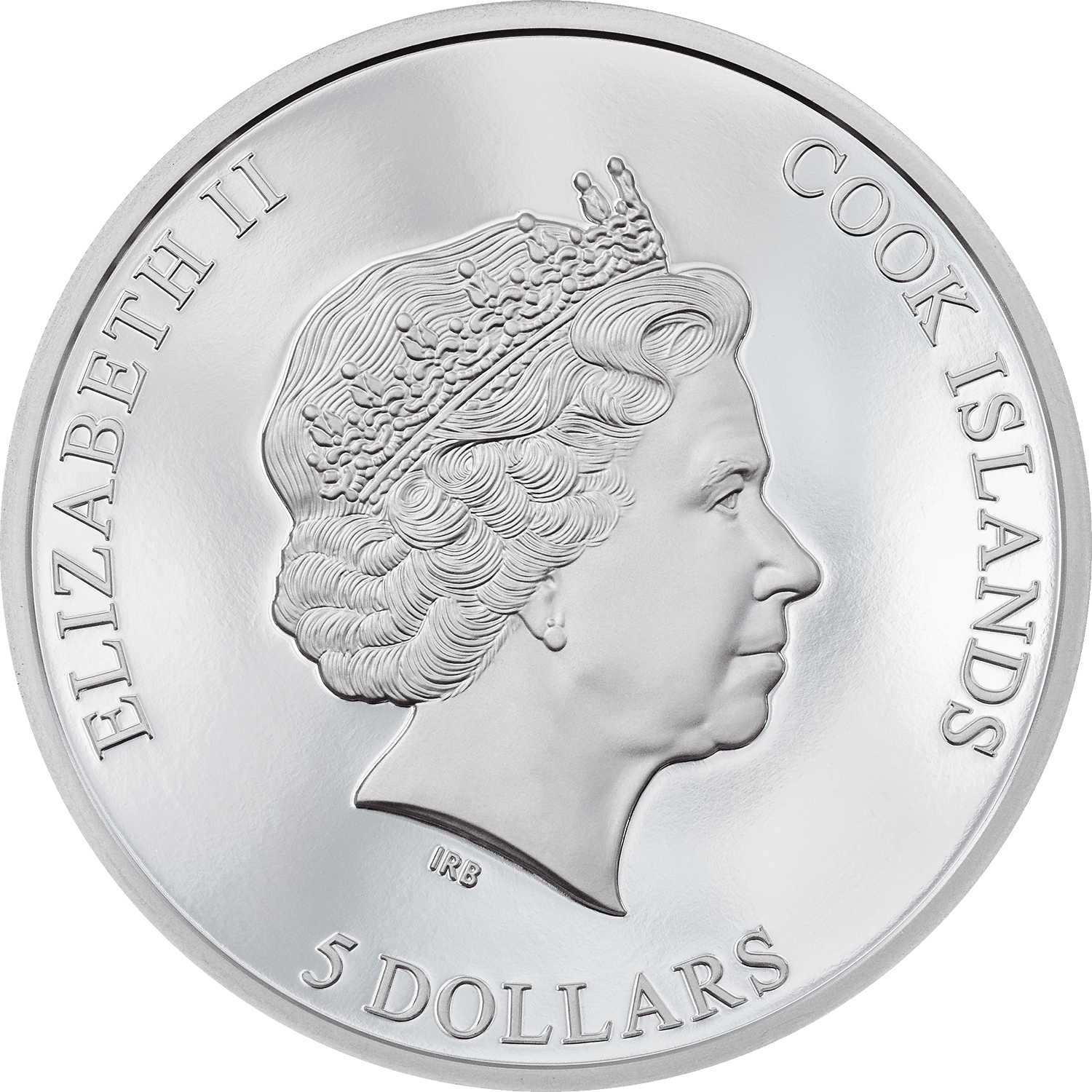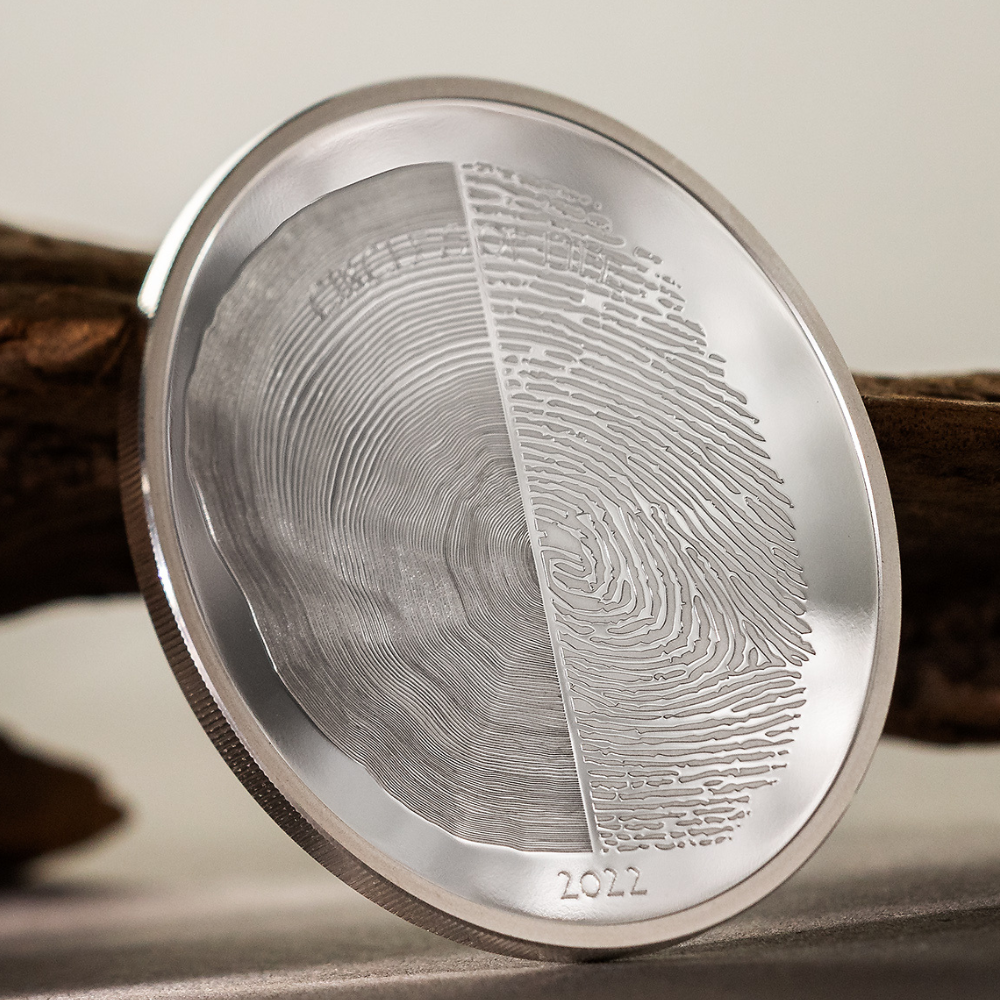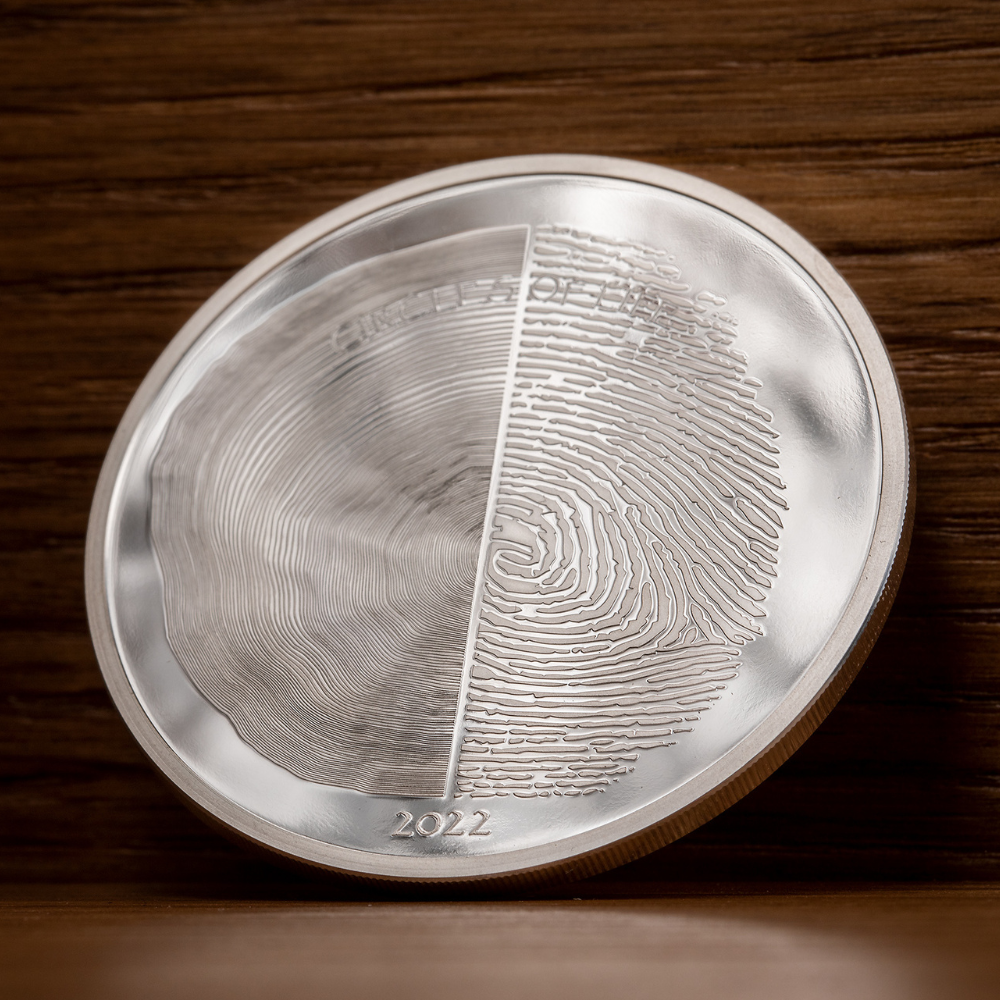 CIRCLES OF LIFE Nature 1 Oz Silver Coin $5 Cook Islands 2022
This beautiful 1 Oz Silver coin depicts the balance and respect between man and nature and features a human fingerprint with the annual rings of a tree. The coin has a Proof quality and an amazing design. It comes in a case, along with the Certificate of Authenticity. Limited mintage to 2022 pieces worldwide!
In stock
Enter the enchanting realm of the Circle of Life with the Nature 1 Oz Silver Coin. Inspired by the profound wisdom shared in Disney's timeless masterpiece, The Lion King, this coin beautifully captures the essence of the delicate balance that exists in the natural world. It serves as a powerful reminder of our interconnectedness with all living beings and the responsibility we have to nurture and protect our planet.
Crafted from .999 fine silver, this coin embodies the highest standards of quality and craftsmanship. With a weight of 1 oz and a size of 45 mm, it is a perfect blend of elegance and substance. The proof quality finish enhances the intricate details of the design, allowing you to truly appreciate the fusion of art and symbolism.
At the heart of this captivating coin, a human fingerprint merges seamlessly with the annual rings of a tree, symbolizing the harmonious relationship between mankind and nature. It represents the eternal cycle of life, where every living creature plays a vital role in sustaining the balance of the ecosystem. This profound imagery invites us to reflect on the impact of our actions and the importance of preserving the natural world for future generations.
Limited to a mintage of 2022, this coin is a true collector's item. It serves as a tangible reminder of our responsibility to protect and cherish the Earth's diverse ecosystems. Whether you are a nature enthusiast, a lover of symbolic art, or someone who appreciates the profound messages conveyed by Disney's iconic film, the Circle of Life Nature 1 Oz Silver Coin is a timeless treasure that will inspire and captivate you. Embrace the interconnectedness of all living beings and celebrate the beauty and harmony of the natural world.