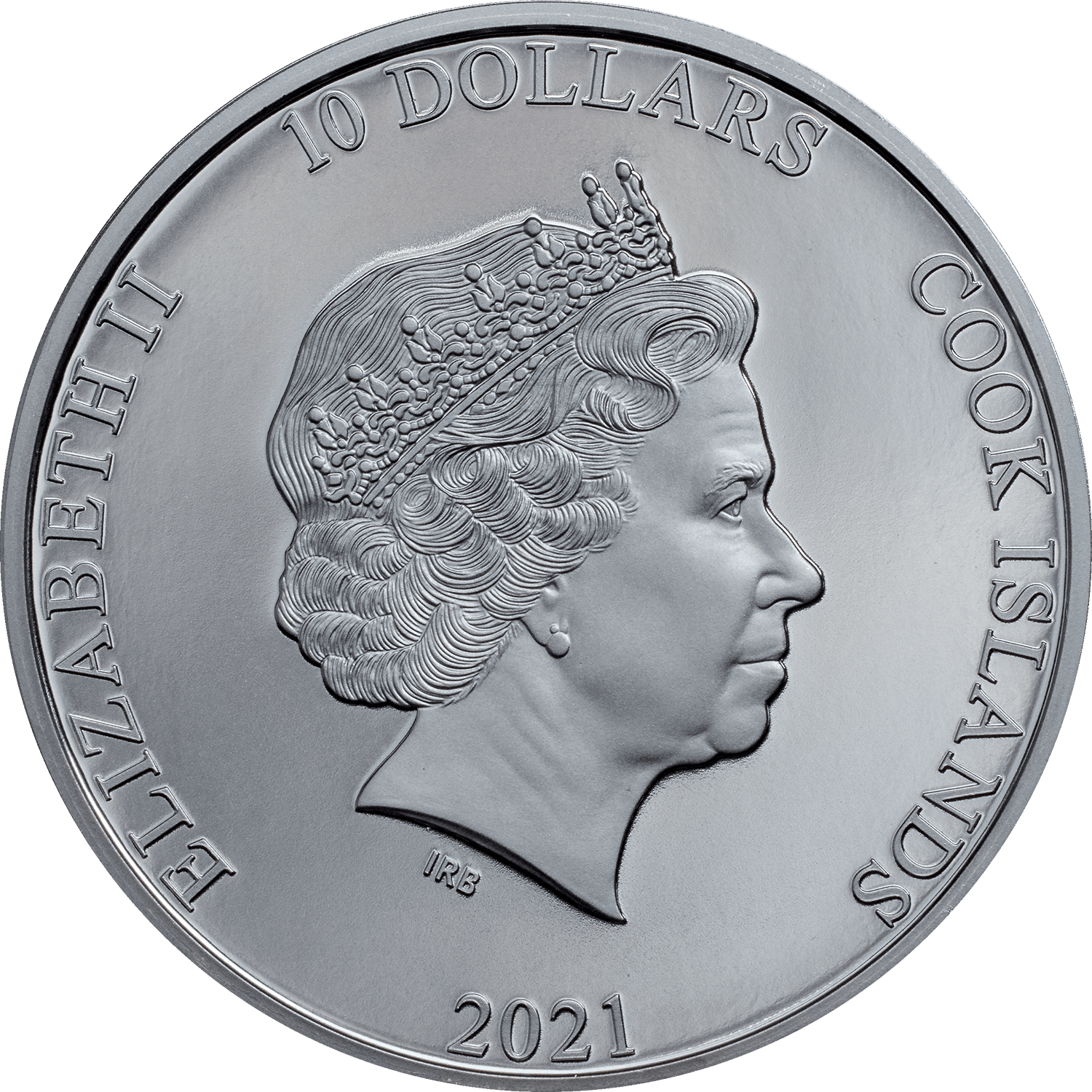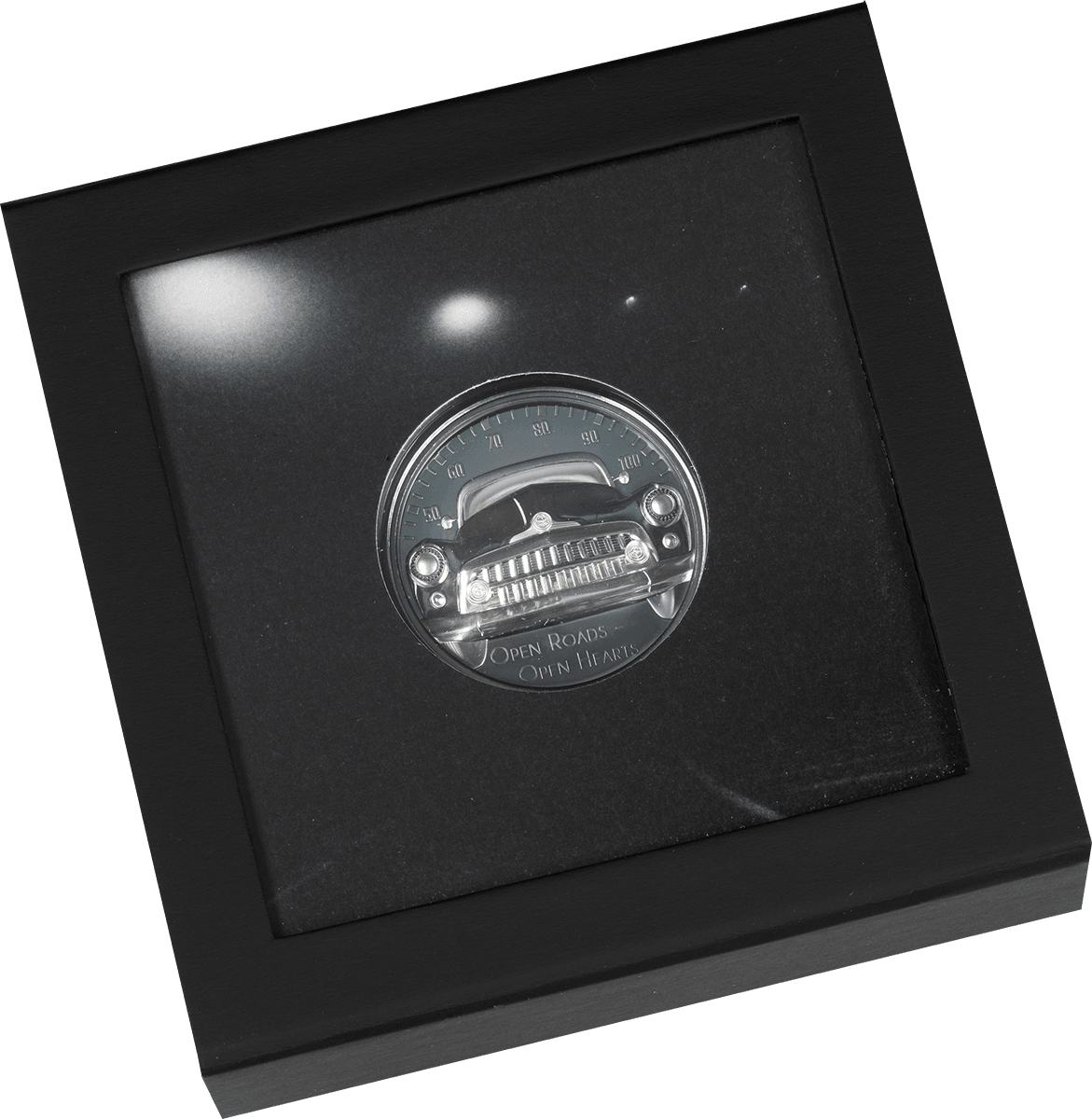 CLASSIC CAR Open Roads 2 Oz Silver Coin $10 Cook Islands 2021
This incredible 2 Oz Silver coin is dedicated to a beautiful car with a very original and distinctive design. The coin features this perfect design thanks to the Smartminting technology, has a Black Proof quality with an Ultra High Relief and comes in a case, along with the Certificate of Authenticity. Limited mintage of only 999 pieces worldwide!
Only 1 unit left
Get ready to hit the open roads and embrace the nostalgic charm of classic cars with the CLASSIC CAR Open Roads 2 Oz Silver Coin. Following the success of our previously sold-out Anchor and Airplane Propeller editions, this third release in our series is sure to captivate collectors and automotive enthusiasts alike.
Transport yourself back to the golden age of highway cruising with this stunning coin titled "open roads - open hearts." Experience the endless possibilities of enhanced smartminting© technology as you explore the intricate details showcased on this 2 oz numismatic masterpiece. Discover a symphony of four distinct finishes on a single coin, including the sophisticated proof finish, sleek black silk elements, exquisite frosted areas, and an overall black proof appearance. Every aspect of this coin is crafted with the utmost precision, capturing the essence of classic cars that were true works of art. Limited to just 999 pieces, this coin is a rare find for collectors who appreciate the fusion of artistry and automotive history.
Complementing the larger silver version, a smaller gold coin featuring the same theme is also available. Leveraging the enhanced smartminting® technology, we have expertly illustrated the shape of a classic car on a 13.92 mm diameter surface while maintaining a weight of 0.5 grams. This miniature masterpiece allows enthusiasts to carry the spirit of classic cars wherever they go, embodying the thrill and freedom of being behind the wheel.
Don't miss your chance to own a piece of automotive history. Jump into the driver's seat and secure your CLASSIC CAR Open Roads 2 Oz Silver Coin today. As the open roads await, seize this opportunity before it speeds away, leaving only the dust of regret behind. Let this coin ignite your passion for vintage automobiles and serve as a timeless reminder of the era when cars were more than just transportation—they were expressions of style, elegance, and adventure.
Rev up your collection and celebrate the enduring allure of classic cars with this exceptional coin. Embrace the spirit of the open roads and add a touch of automotive nostalgia to your numismatic treasure trove.
smartminting©
The smartminting© technology is a ground-breaking advancement in contemporary numismatics that permits an unparalleled level of ultra-high relief, and it establishes novel benchmarks in the coin industry.
This technology enables the production of standard weight coins with larger diameters, while maintaining high relief height.

It also allows for coins with greatly reduced weight to maintain standard relief heights and permits coins with only slightly increased weight to exhibit high reliefs.