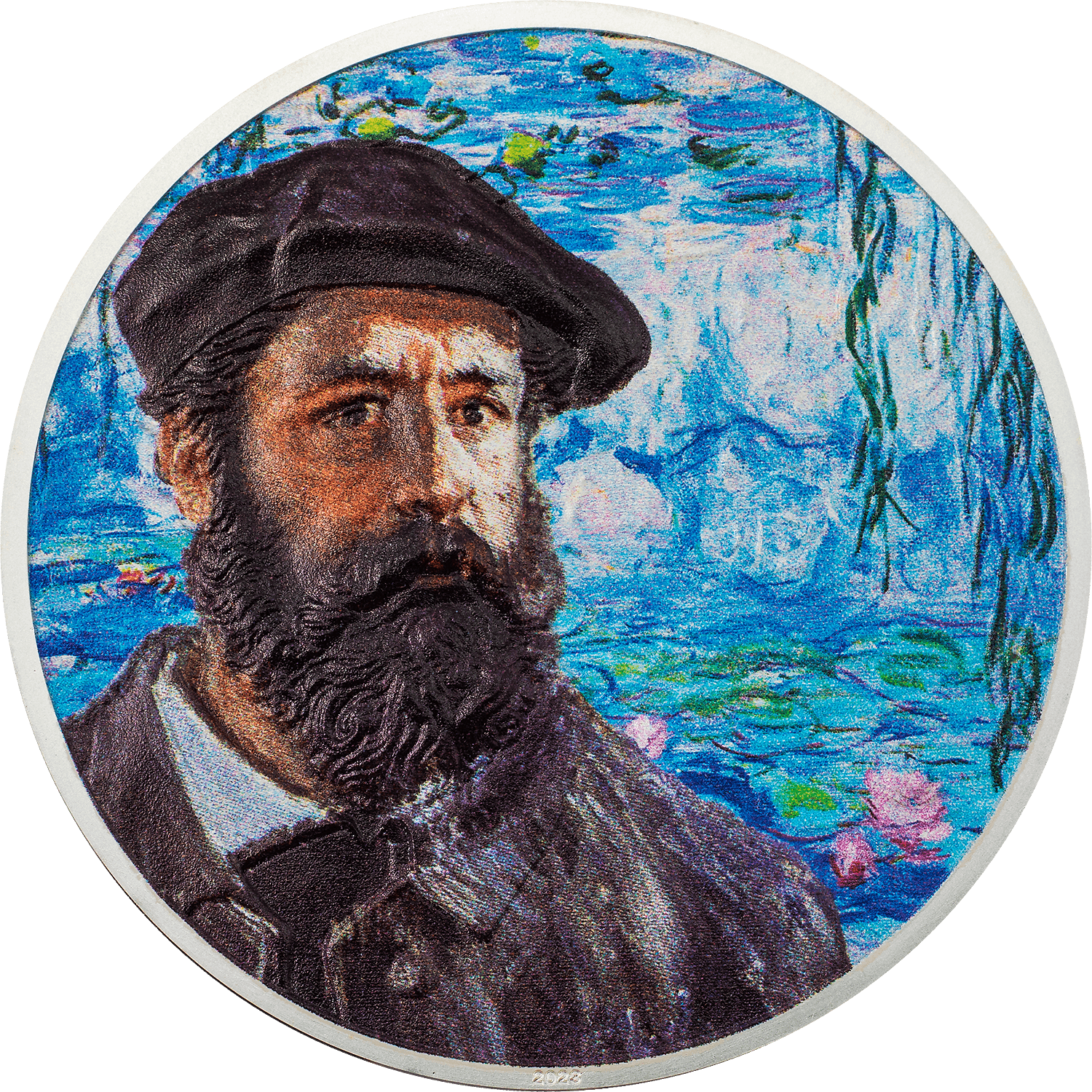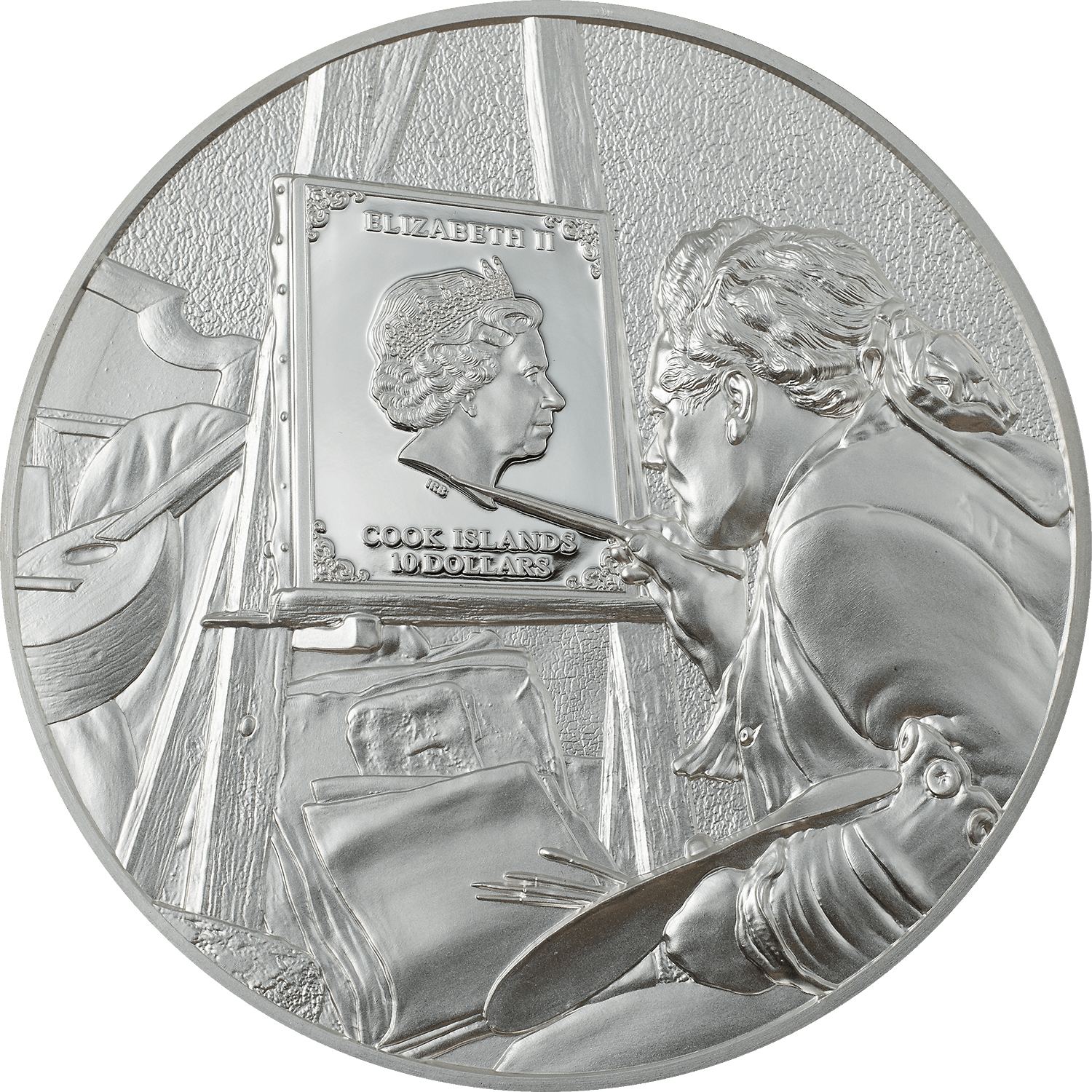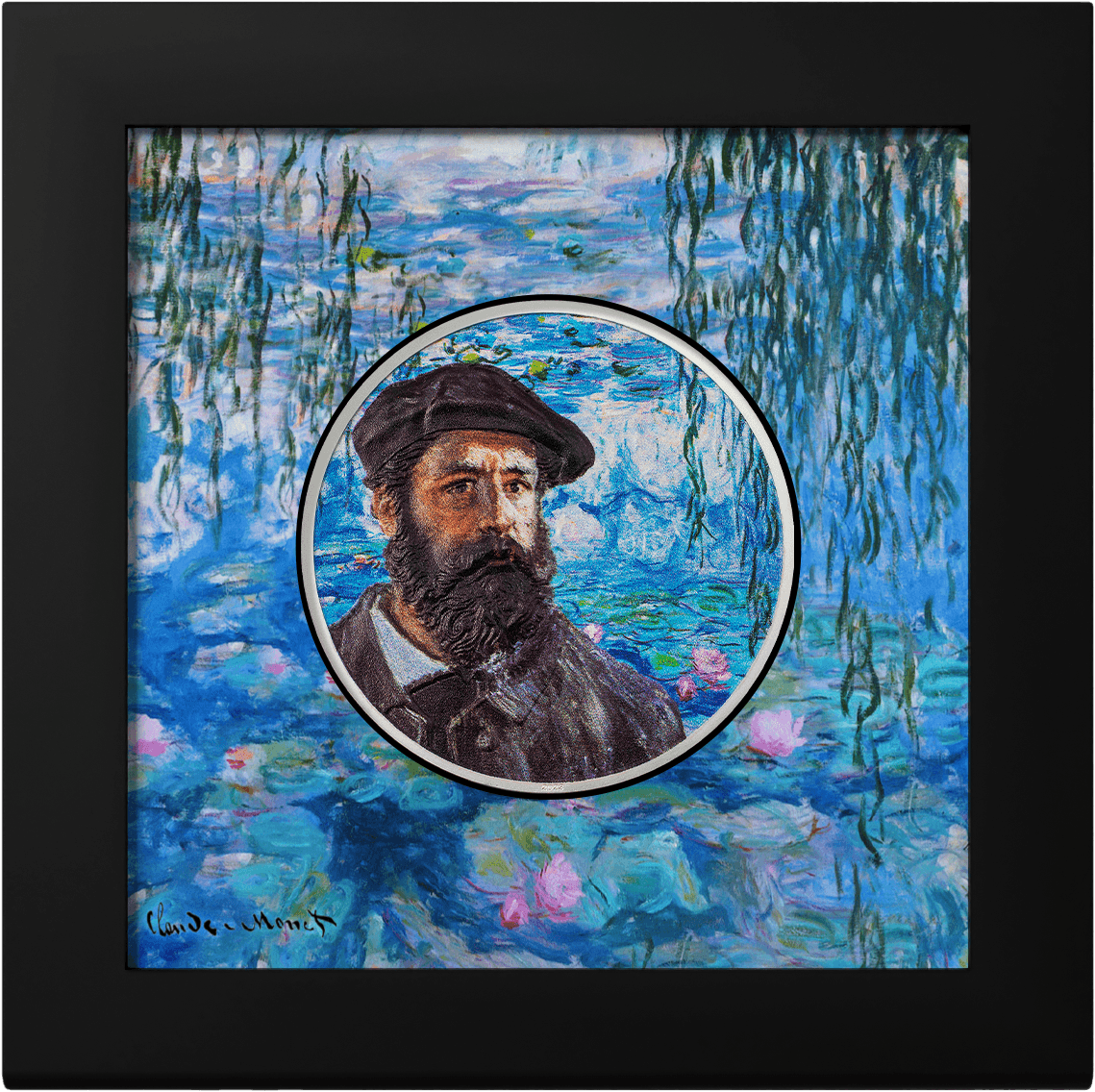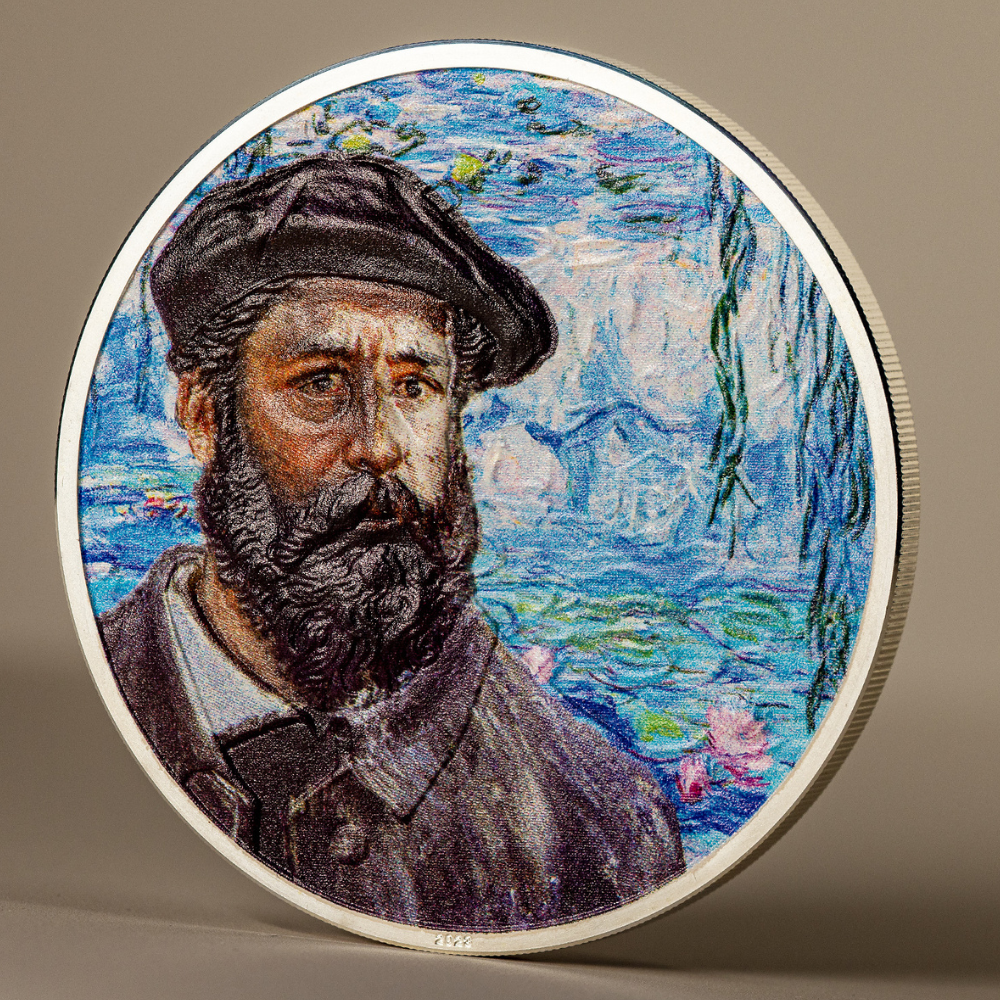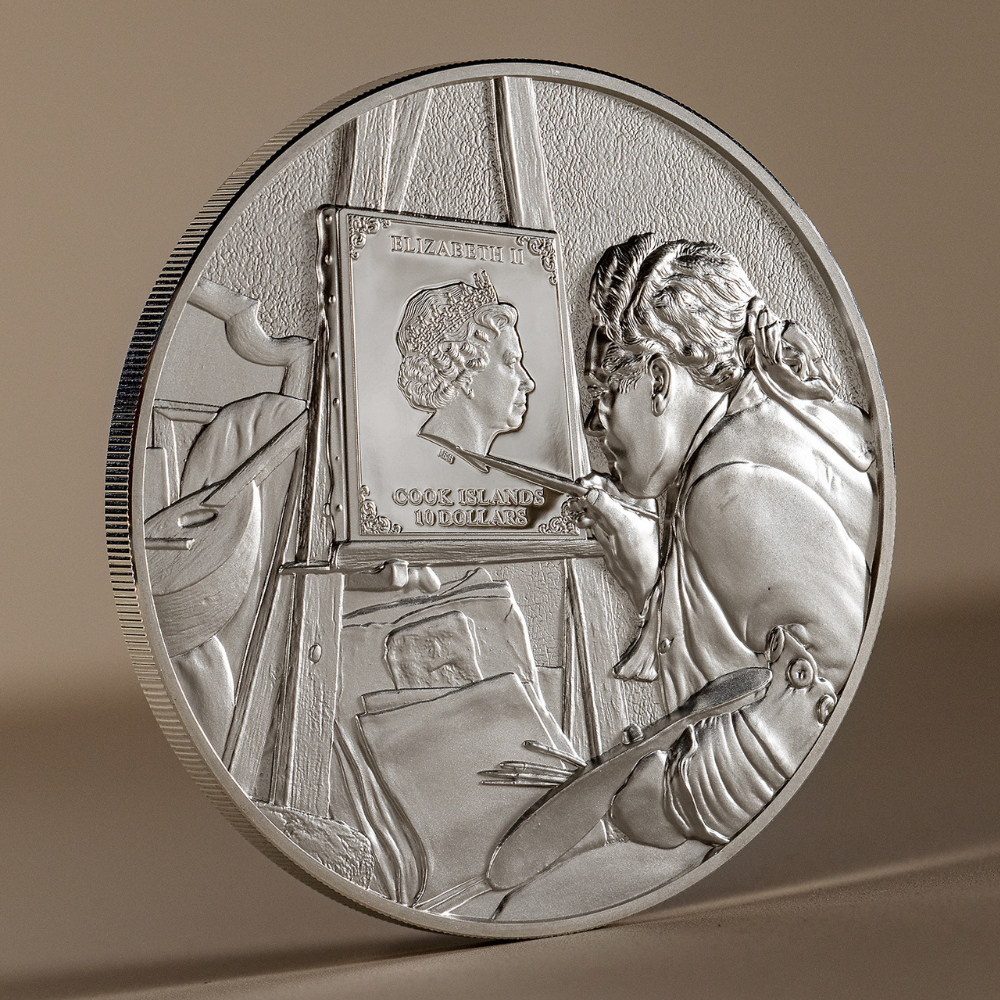 CLAUDE MONET Masters of Art 2 Oz Silver Coin $10 Cook Islands 2023
This 2 Oz Silver coin is the second issue in the "Masters of Art" series, honouring of the greatest painters. In this issue: Claude Monet. The coin features Smartminting technology, has Proof quality and comes in a beautiful case, along with the Certificate of Authenticity. Limited mintage of only 1500 pcs worldwide!
In stock
Celebrate the artistic genius of Claude Monet with the CLAUDE MONET Masters of Art 2 Oz Silver Coin. As the second member of "The Masters of Art" series, this coin pays homage to the renowned French Impressionist painter and his contribution to the art world. Claude Monet, born on 14 November 1840 and passing away on 5 December 1926, is widely regarded as one of the founders of French Impressionist painting.
One of Monet's signature subjects was the enchanting water lilies that thrived in the pond of his garden in Giverny. This coin beautifully captures the essence of his artistic style, with a vivid depiction of water lilies on the reverse side. Monet's dedication to portraying nature's beauty and his ability to capture light and color with unmatched brilliance are evident in this striking design.
The obverse of the coin features a self-portrait of Claude Monet, with a backdrop showcasing one of his captivating paintings. This particular artwork can be admired in all its splendor at the Musée Marmottan Monet in Paris. The inclusion of this iconic masterpiece serves as a tribute to Monet's immense talent and the lasting legacy he left behind.
Crafted from 2 oz of pure silver, this coin is a true collector's item. Its exceptional attention to detail and impeccable minting make it a testament to the mastery of both the artist and the craftsmen involved in its creation. Whether you are an art enthusiast, a collector, or simply appreciate the beauty of Claude Monet's work, this coin offers a tangible and timeless connection to the artistic brilliance of one of history's greatest painters.
Join us in celebrating Claude Monet's profound influence on the art world with the CLAUDE MONET Masters of Art 2 Oz Silver Coin. Embrace the spirit of Impressionism and immerse yourself in the beauty and tranquility of Monet's water lilies, all encapsulated within this exquisite piece of numismatic art.

smartminting©
The smartminting© technology is a ground-breaking advancement in contemporary numismatics that permits an unparalleled level of ultra-high relief, and it establishes novel benchmarks in the coin industry.
This technology enables the production of standard weight coins with larger diameters, while maintaining high relief height.

It also allows for coins with greatly reduced weight to maintain standard relief heights and permits coins with only slightly increased weight to exhibit high reliefs.