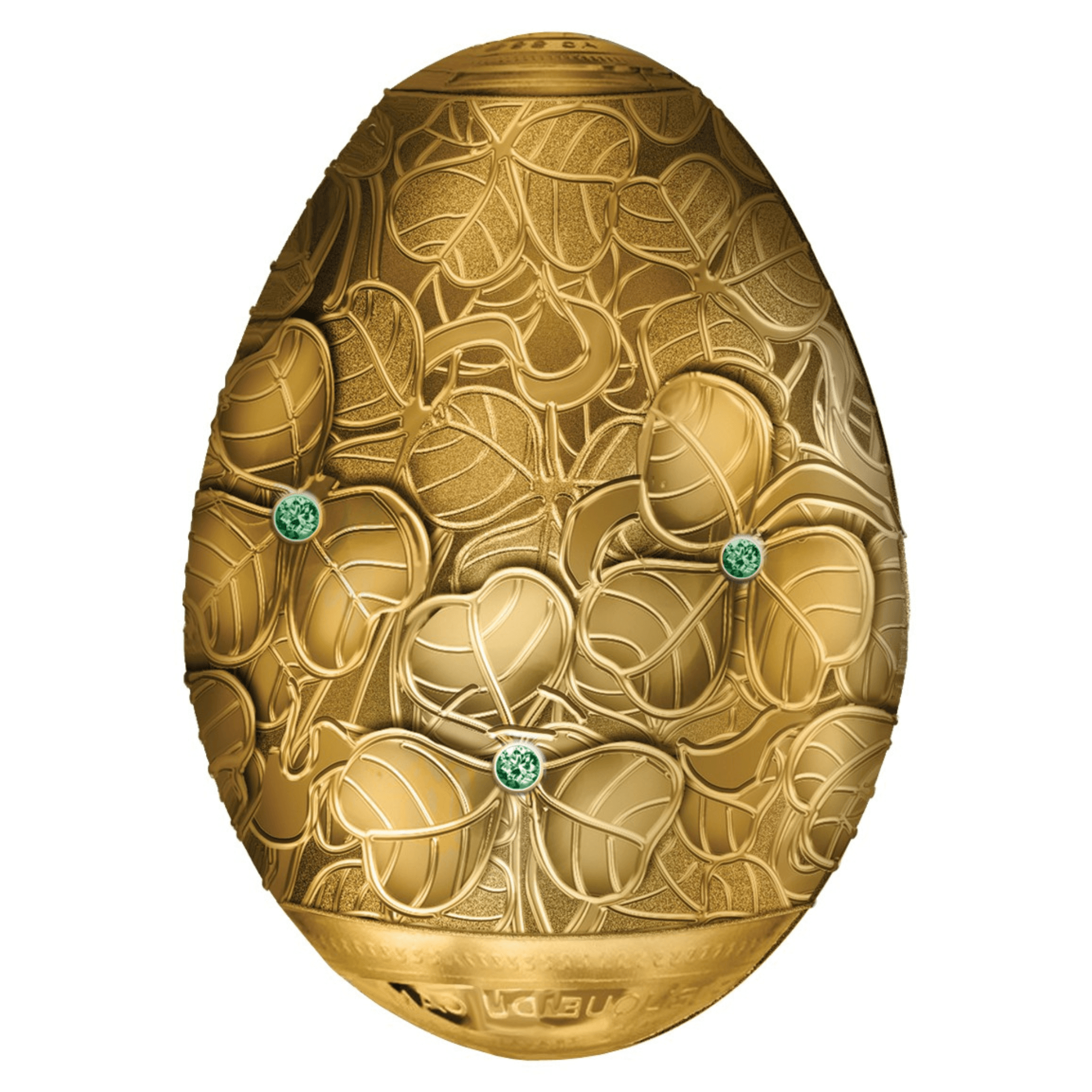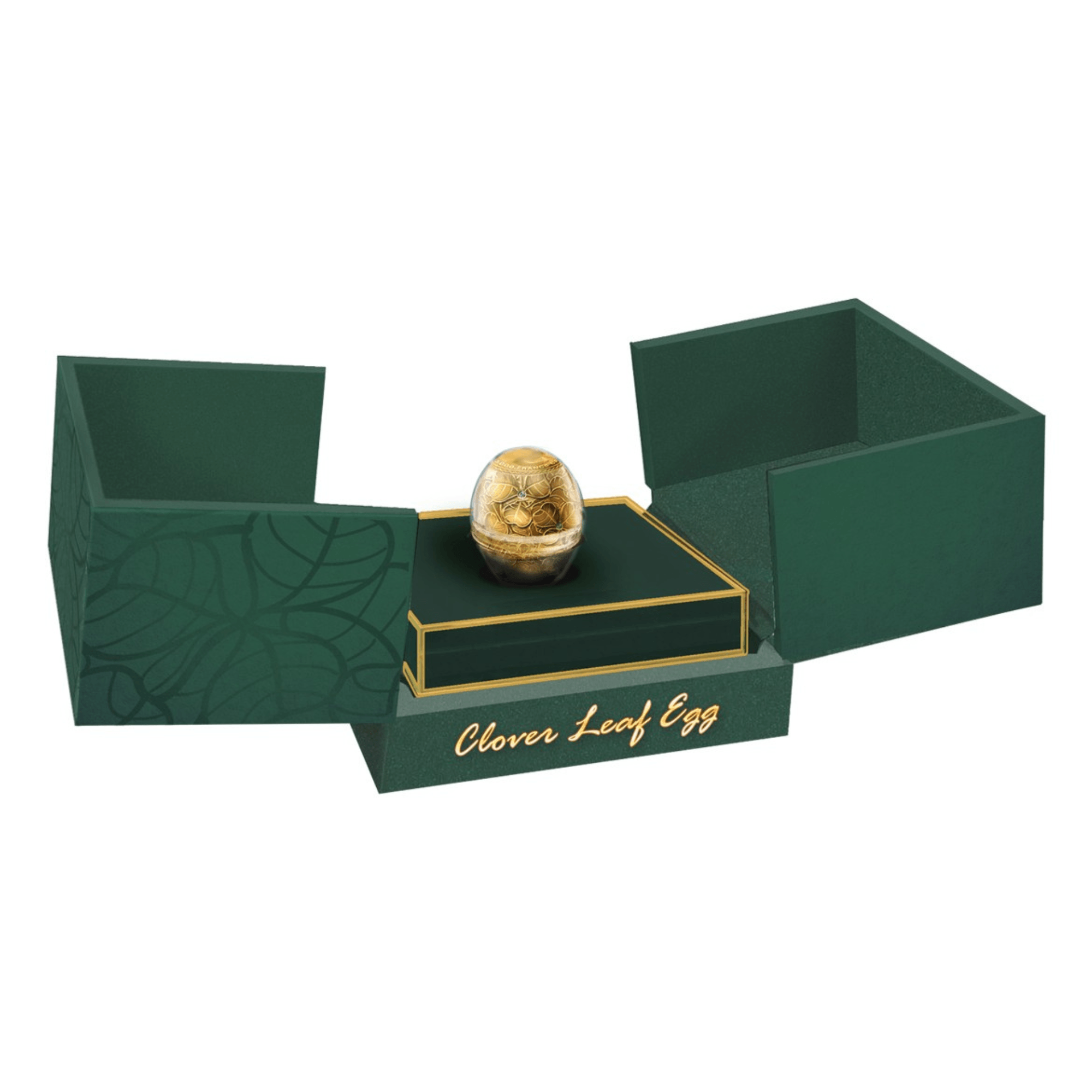 CLOVER LEAF Egg 7 Oz Silver Coin 5000 Francs Cameroon 2020
This beautiful Silver coin is one of the most luxurious coins devoted to the legendary Imperial Fabergé Eggs. The coin features an incredible design, has Swarovski elements as inserts and a Gold plating. It has a Proof quality and comes in a beautiful case, along with the Certificate of Authenticity. Limited mintage of only 499 pieces worldwide!
Indulge in the opulence of the Clover Leaf Egg 7 Oz Silver Coin, a magnificent tribute to the renowned Imperial Fabergé Eggs. This exquisite coin embodies the pinnacle of luxury and craftsmanship, capturing the essence of these legendary works of art. With its stunning design, adorned with Swarovski elements and lavish gold plating, this coin is a true masterpiece.
Crafted from 7 ounces of 0.999 pure silver, this coin showcases an incredible level of detail and intricacy. The design pays homage to the iconic Clover Leaf Egg, known for its intricate enameled patterns and captivating beauty. The addition of genuine Swarovski elements elevates the coin's elegance, creating a mesmerizing interplay of light and color.
The coin's gilded highlights, enriched with 24-carat gold plating, further enhance its luxurious appeal. The intricate patterns and motifs are brought to life with a meticulous attention to detail, showcasing the skill and artistry involved in creating such a masterpiece. The antique finish adds depth and character, bestowing a sense of timelessness upon the coin.
Each coin comes presented in a beautiful case, accompanied by a Certificate of Authenticity. This certificate attests to the coin's quality, authenticity, and limited mintage of only 499 pieces worldwide. This limited availability ensures the exclusivity and collectability of this extraordinary coin, making it a prized addition to any collection.
The Clover Leaf Egg 7 Oz Silver Coin is a testament to the rich heritage and artistry of the Fabergé Eggs, offering a unique opportunity to own a piece of history. Immerse yourself in the splendor of this coin, and let its beauty captivate and inspire you.