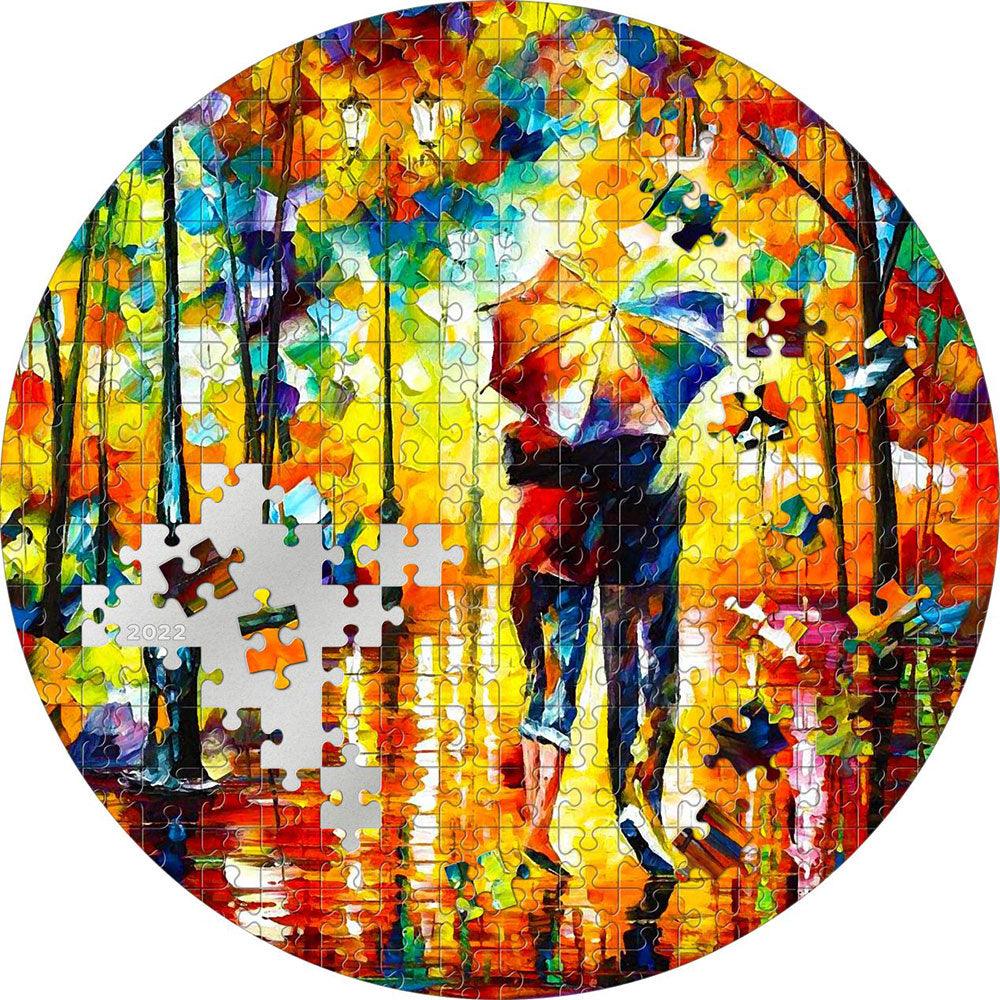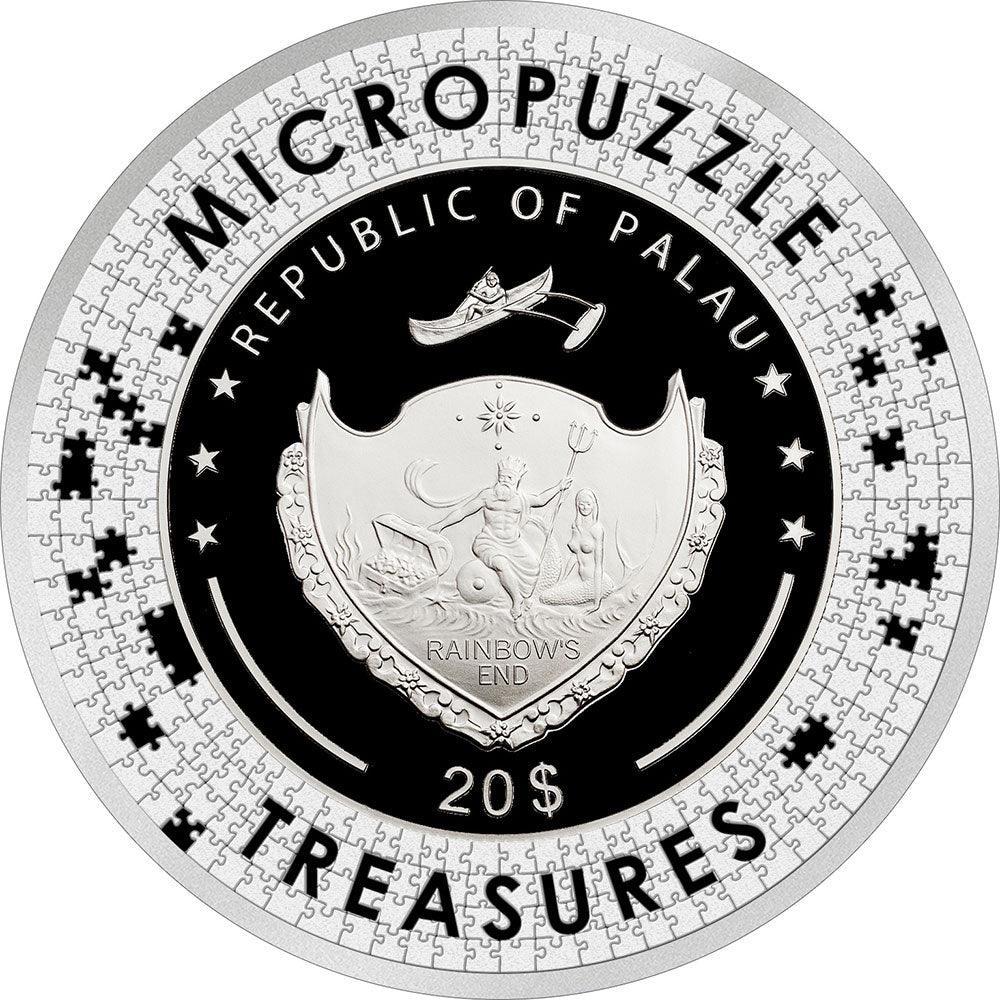 COUPLE UNDER ONE UMBRELLA Leonid Afremov Micropuzzle Treasures 3 Oz Silver Coin $20 Palau 2022
This extraordinary 3 Oz Silver coin is the fourth issue from the "Micropuzzle Treasures" series, dedicated to micropuzzle Art and to Afremov's masterpiece – Couple Under One Umbrella. The coin features minted pieces of puzzle thanks to the Smartminting technology and comes in a themed case, along with the Certificate of Authenticity. Limited mintage of only 499 pieces worldwide!
Only 1 unit left
Step into a world of romantic charm with the Couple Under One Umbrella Leonid Afremov Micropuzzle Treasures 3 oz Silver Coin. This exquisite piece is a tribute to the renowned artist Leonid Afremov, whose captivating paintings have touched the hearts of art enthusiasts around the globe. The coin captures the essence of Afremov's signature style, combining vibrant colors and bold brushstrokes to create a mesmerizing scene of love and togetherness.
Crafted from .999 fine silver, this coin is a true treasure for collectors and art enthusiasts alike. With a weight of 3 ounces and a size of 65 mm, it showcases the intricate details of Afremov's artwork with exceptional precision. The proof quality finish adds a stunning luster, enhancing the vividness of the colors and bringing the scene to life.
Limited to only 499 pieces worldwide, this coin is a rare and highly sought-after collector's item. Each coin comes with a certificate of authenticity, attesting to its genuine origin and quality. It is a testament to the craftsmanship and dedication that goes into creating such a remarkable piece of art.
The image depicted on the coin features a couple sharing an intimate moment under the shelter of a vibrant umbrella. Afremov's distinctive style, characterized by the use of bold palette knife strokes and vivid colors, evokes a sense of warmth and happiness. It is a celebration of love and companionship, inviting the viewer to immerse themselves in the beauty of this tender moment.
Whether you are a fan of Leonid Afremov's art or simply appreciate the beauty of this romantic scene, the Couple Under One Umbrella Leonid Afremov Micropuzzle Treasures 3 oz Silver Coin is a must-have addition to any collection. Its exquisite design, limited mintage, and exceptional craftsmanship make it a truly remarkable piece that will be cherished for years to come.
smartminting©
The smartminting© technology is a ground-breaking advancement in contemporary numismatics that permits an unparalleled level of ultra-high relief, and it establishes novel benchmarks in the coin industry.
This technology enables the production of standard weight coins with larger diameters, while maintaining high relief height.

It also allows for coins with greatly reduced weight to maintain standard relief heights and permits coins with only slightly increased weight to exhibit high reliefs.