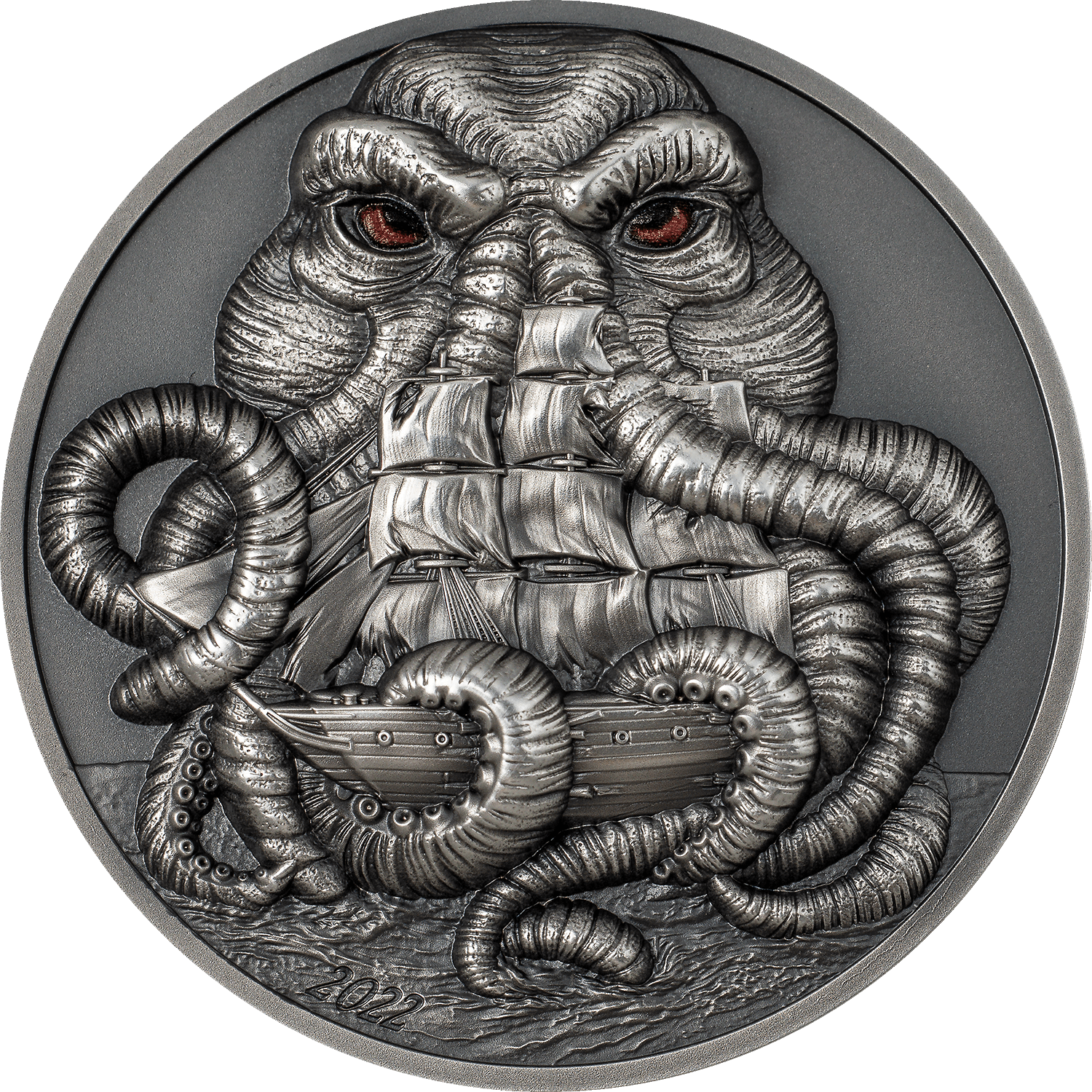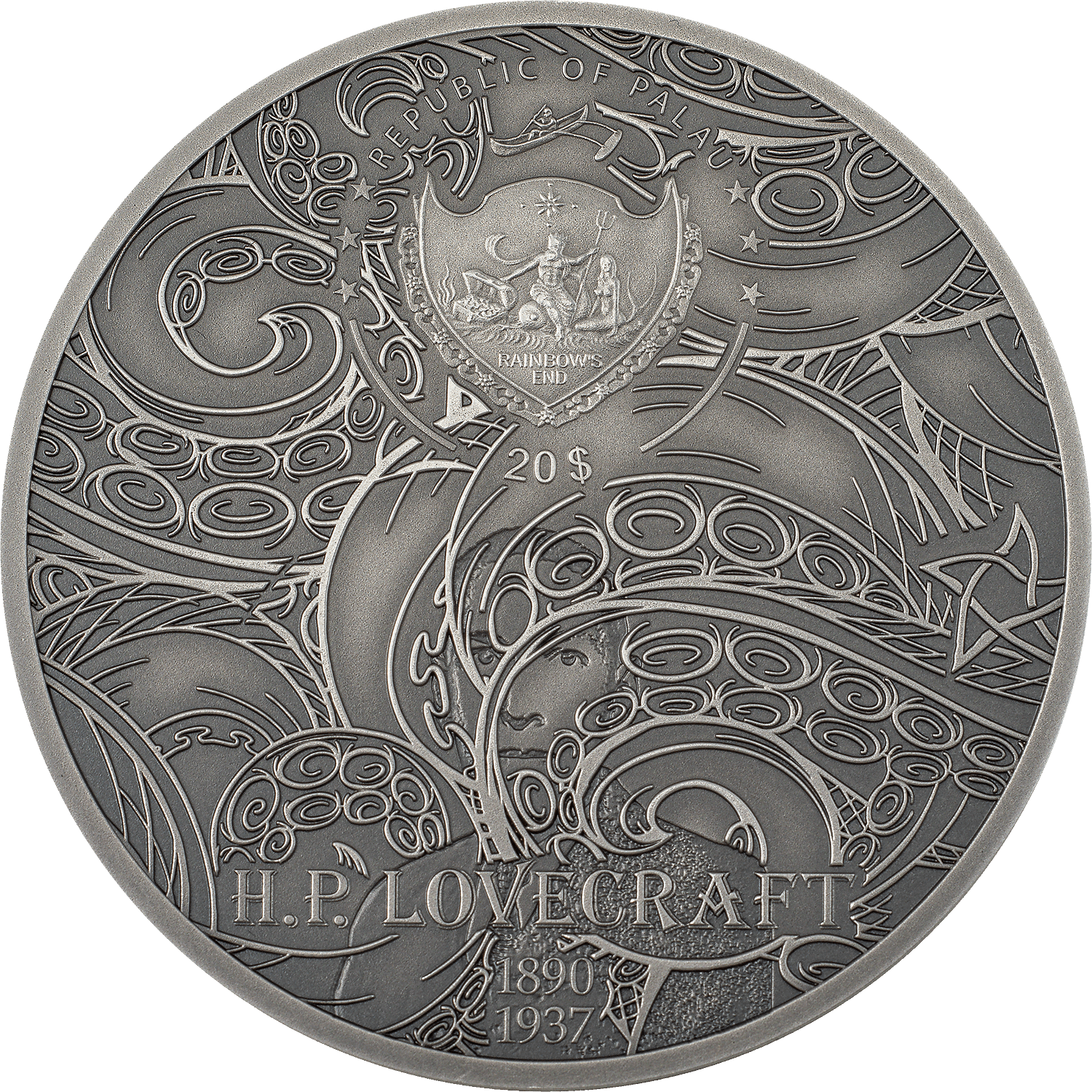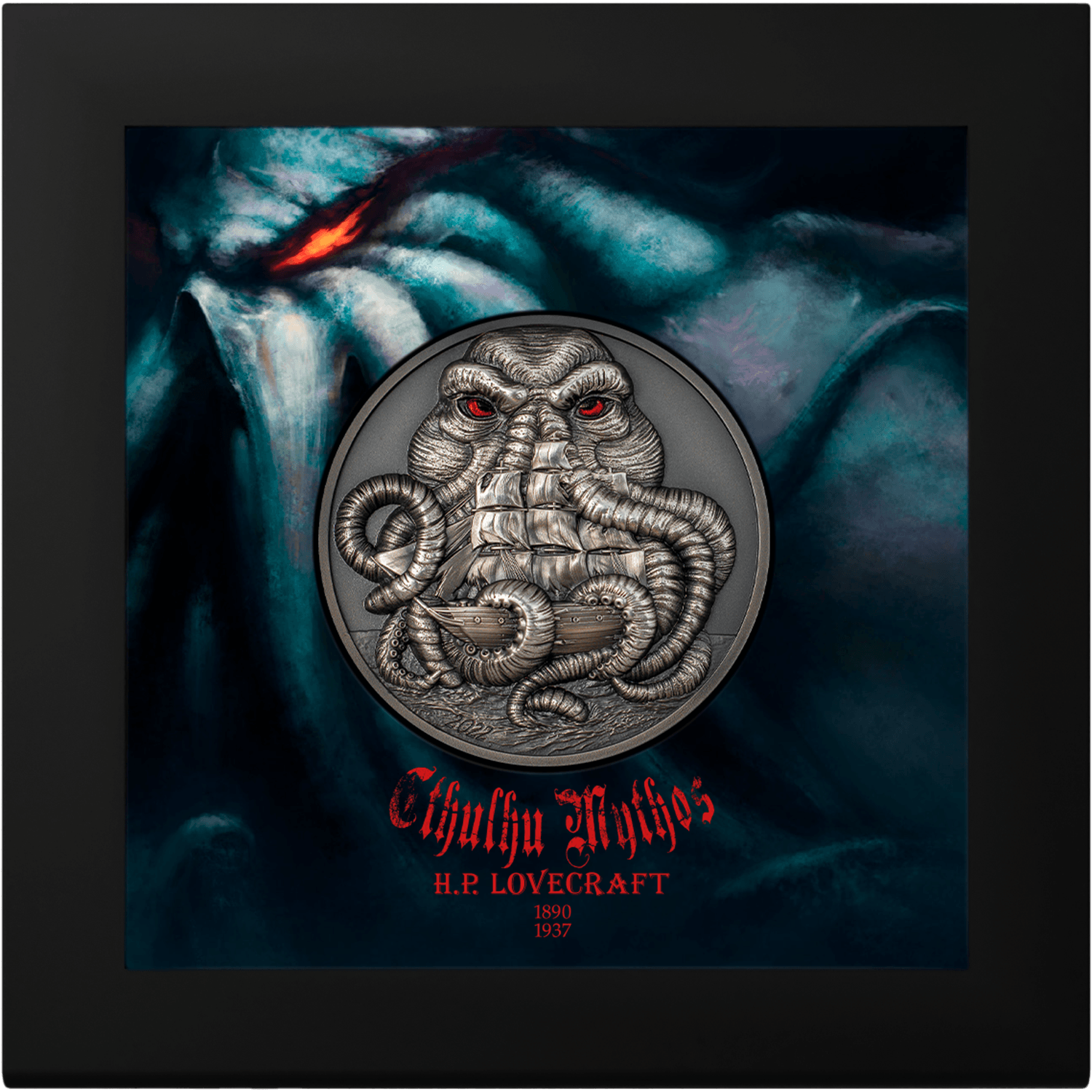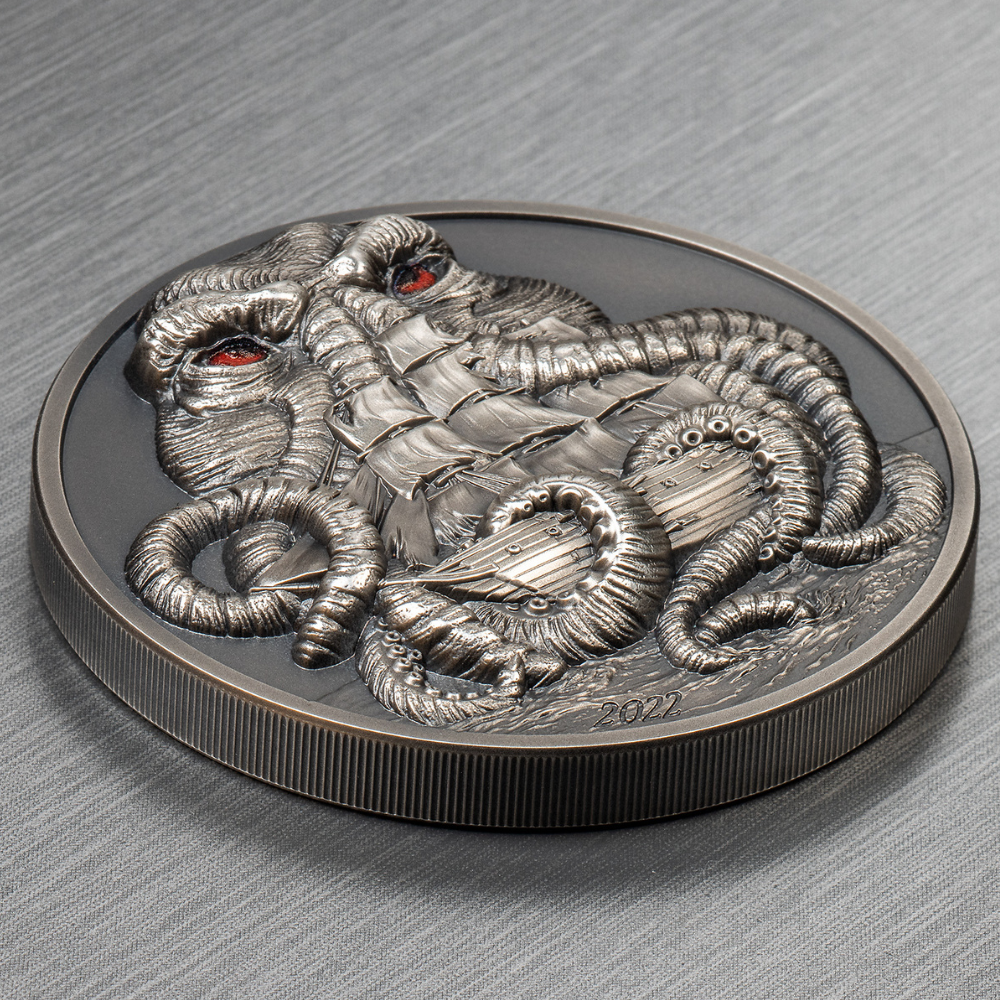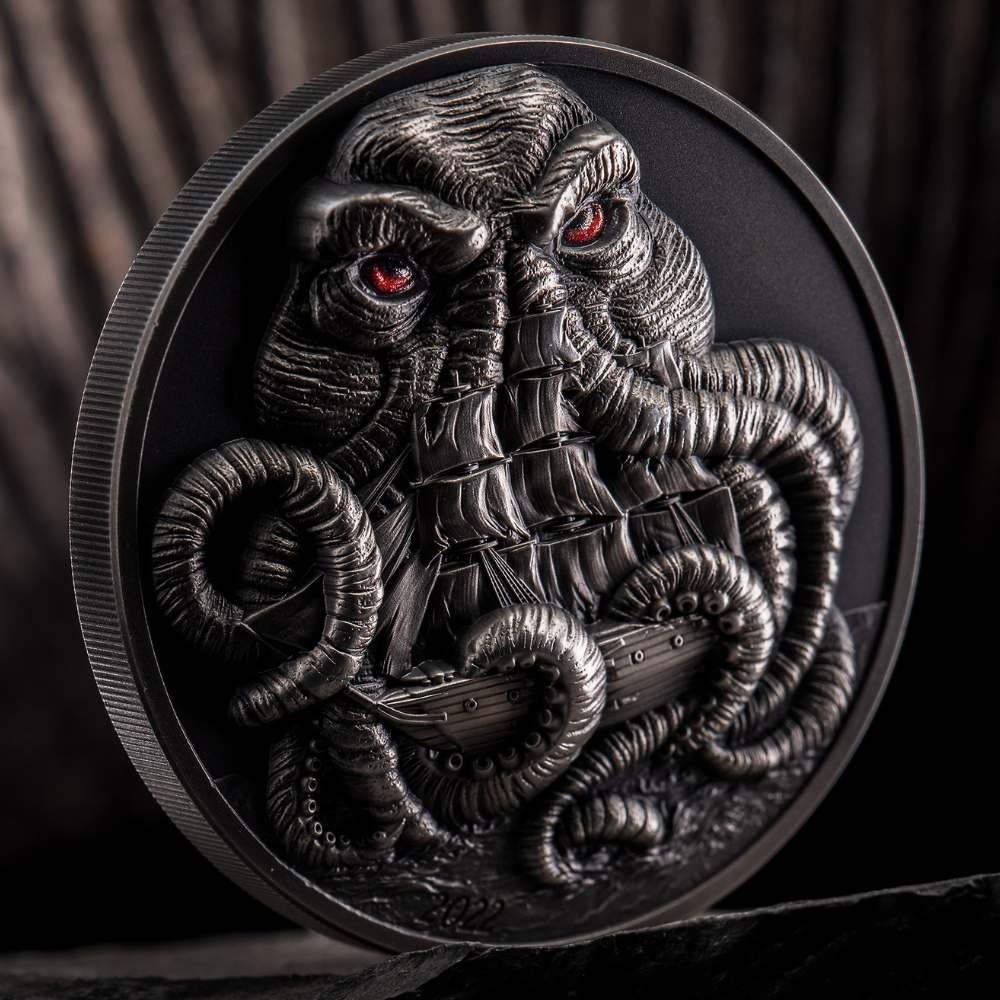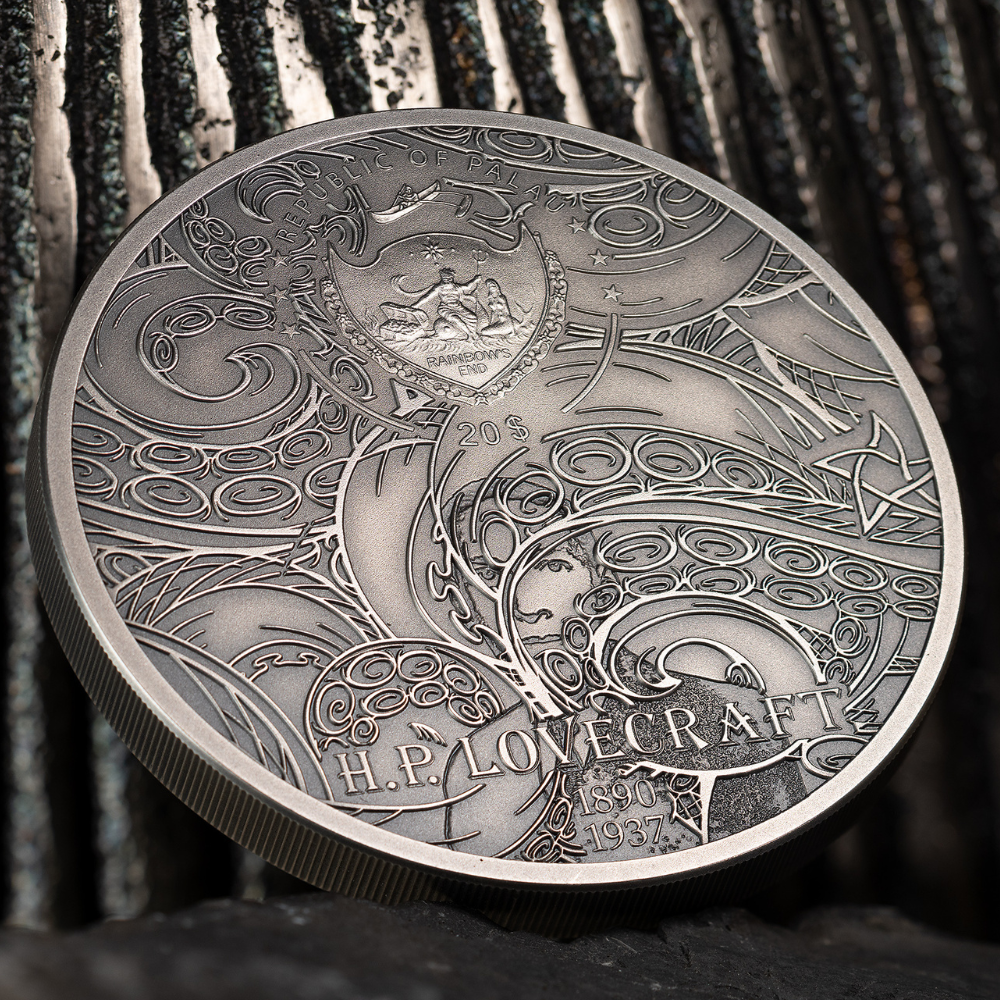 CTHULHU Howard Phillips Lovecraft 3 Oz Silver Coin $20 Palau 2022
This extraordinary 3 Oz Silver coin is a tribute to Howard Phillips Lovecraft, an American author of Gothic tales and features one of his best known stories: the Cthulhu. The coin has an impressive Smartminting Ultra High Relief, has an Antique Finish Quality, has a Selective coloration. It comes in a case, along with the Certificate of Authenticity. Limited mintage of 750 pieces worldwide!
In stock
Unleash the dark and enigmatic world of H.P. Lovecraft with the CTHULHU Howard Phillips Lovecraft 3 Oz Silver Coin. This extraordinary coin pays tribute to the iconic author and his chilling creation, the Cthulhu mythos. Howard Phillips Lovecraft, a master of the Gothic tale of terror, left an indelible mark on the world of literature with his fantastic and macabre works.
Crafted from .999 fine silver with an antique finish, this coin captures the essence of Lovecraft's eerie and otherworldly imagination. With a weight of 3 oz and a diameter of 45 mm, it boasts an impressive size, allowing the intricate details of the design to come to life. The smartminting® technique is employed to achieve ultra-high relief, bringing depth and dimension to the coin's artwork.
At the center of the coin, the fearsome Cthulhu emerges from the depths, its monstrous form captivating and unsettling. Surrounding Cthulhu are engravings inspired by Lovecraft's literary universe, depicting ancient symbols and eldritch creatures. The antique finish adds an air of antiquity, accentuating the mystique and allure of the coin.
Limited to just 750 pieces, the CTHULHU Howard Phillips Lovecraft 3 Oz Silver Coin is a rare and highly collectible treasure. Whether you're a devoted Lovecraft fan, a seasoned collector, or simply captivated by the realms of horror and fantasy, this coin is a must-have addition to your collection.
Immerse yourself in the mesmerizing world of H.P. Lovecraft and the Cthulhu mythos with this remarkable silver coin. Let the haunting presence of Cthulhu serve as a reminder of the boundless depths of human imagination and the enduring legacy of one of literature's greatest masters of the macabre. With its exceptional artistry and limited availability, the CTHULHU Howard Phillips Lovecraft 3 Oz Silver Coin is a true homage to the enigmatic and timeless power of Lovecraft's creations.
smartminting©
The smartminting© technology is a ground-breaking advancement in contemporary numismatics that permits an unparalleled level of ultra-high relief, and it establishes novel benchmarks in the coin industry.
This technology enables the production of standard weight coins with larger diameters, while maintaining high relief height.

It also allows for coins with greatly reduced weight to maintain standard relief heights and permits coins with only slightly increased weight to exhibit high reliefs.