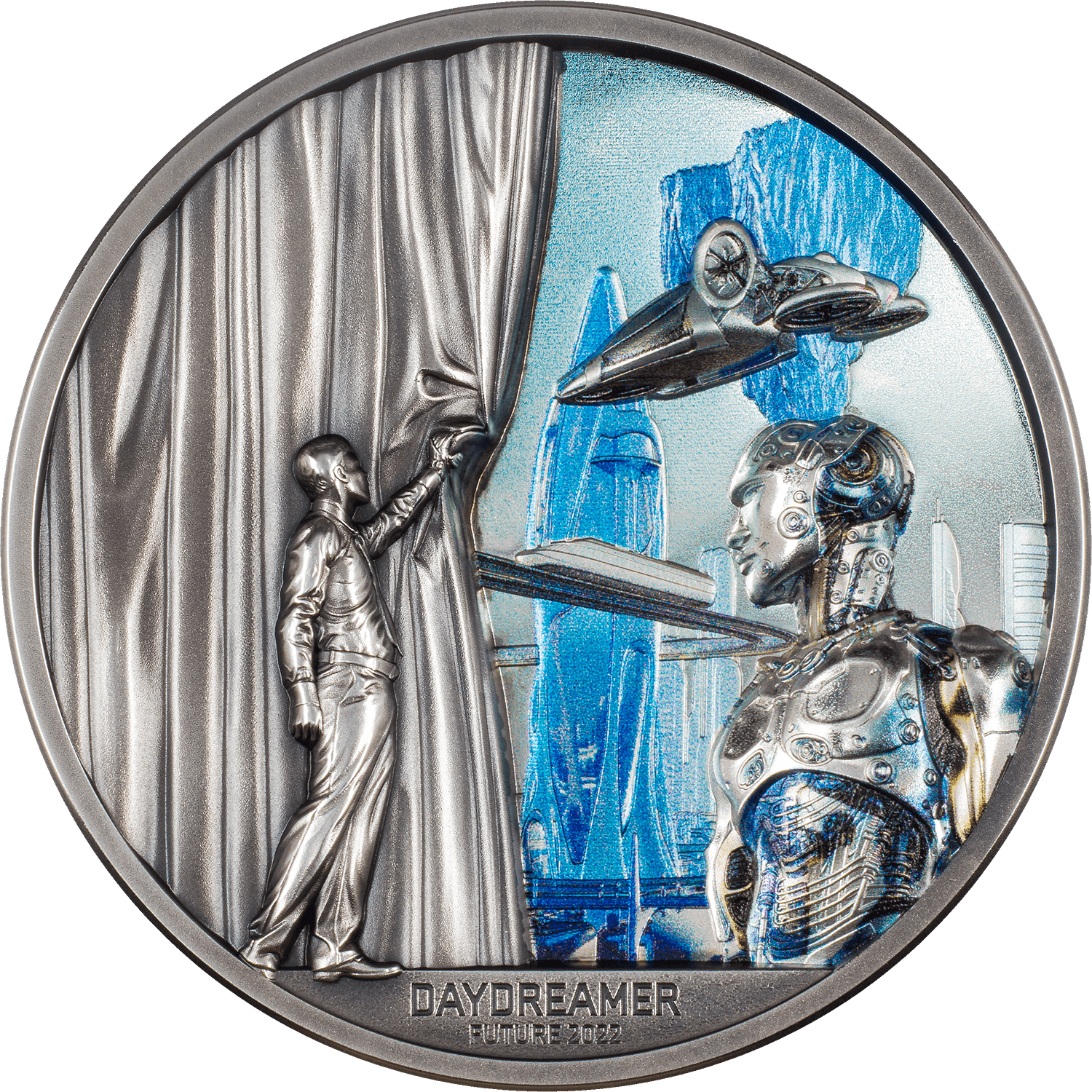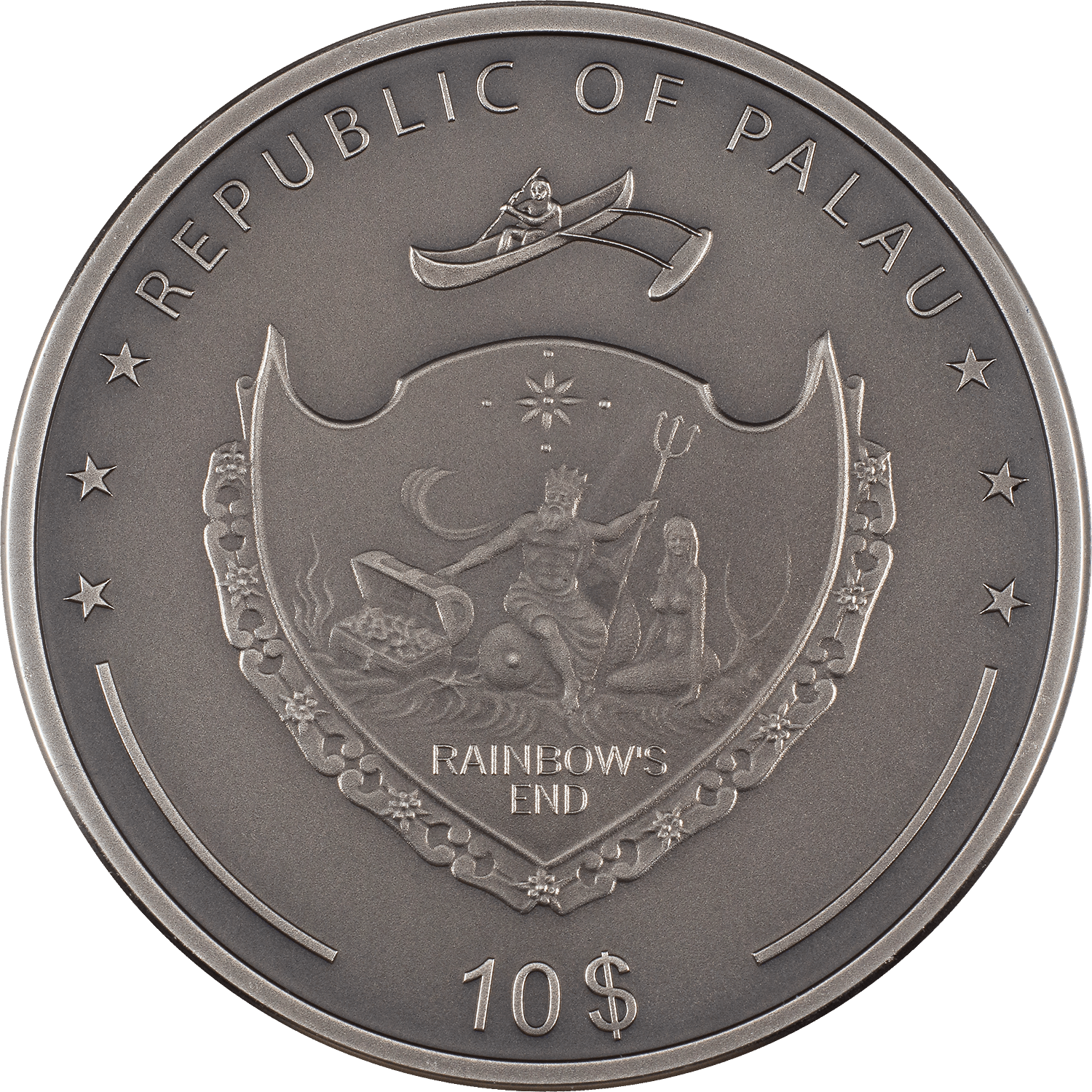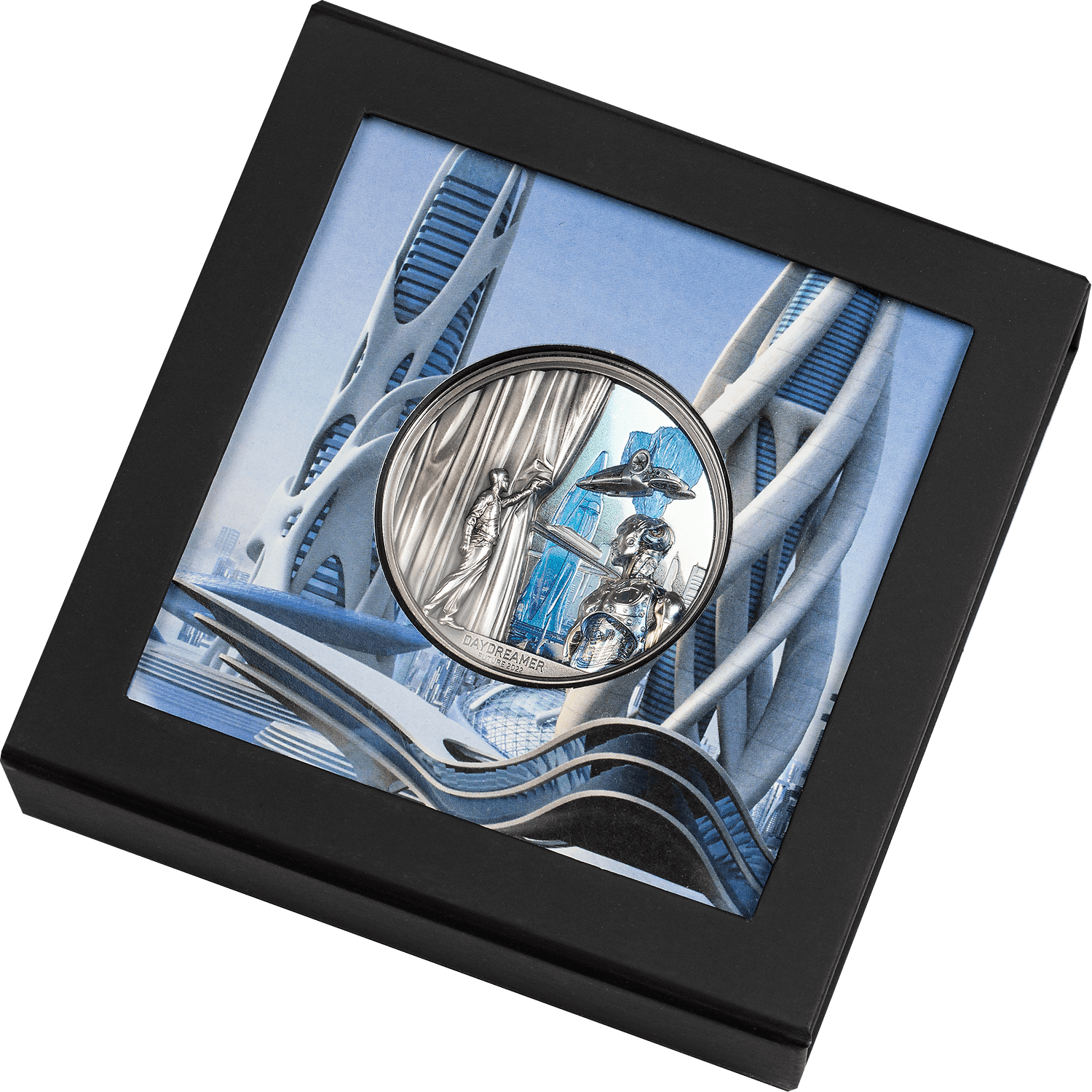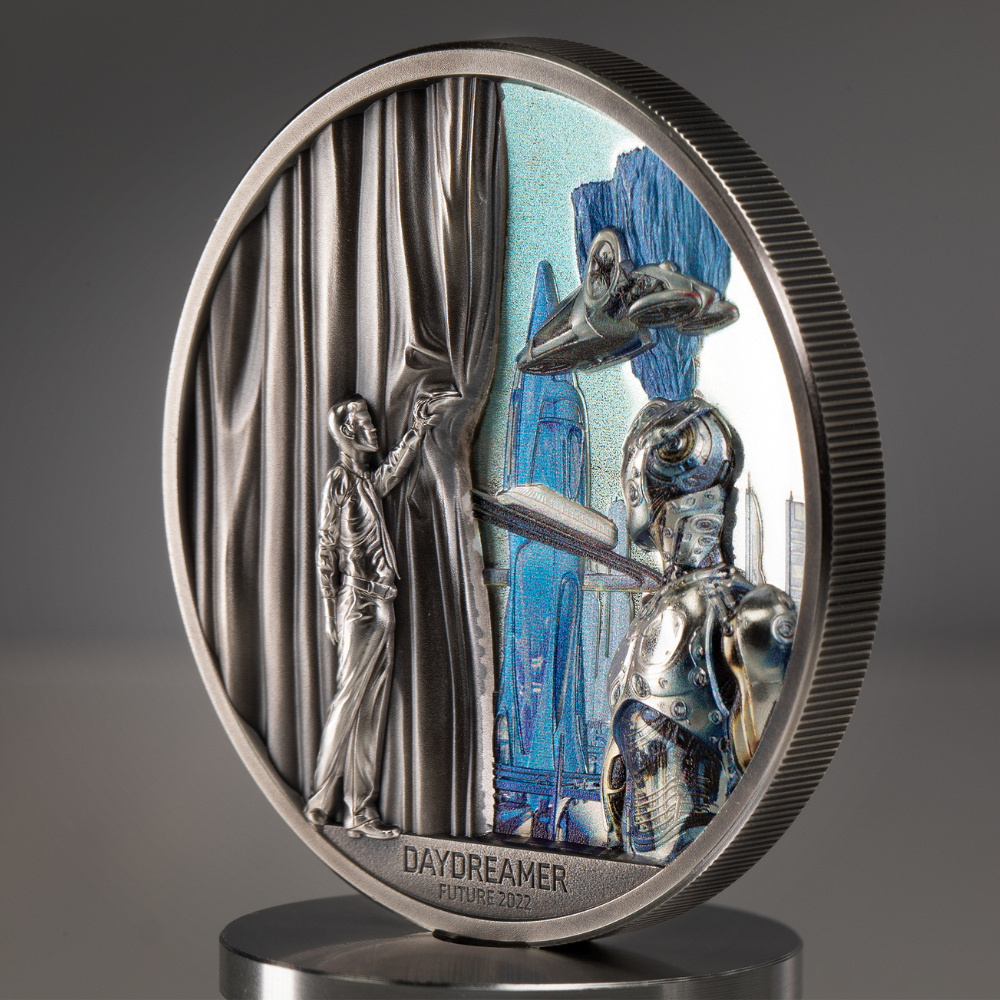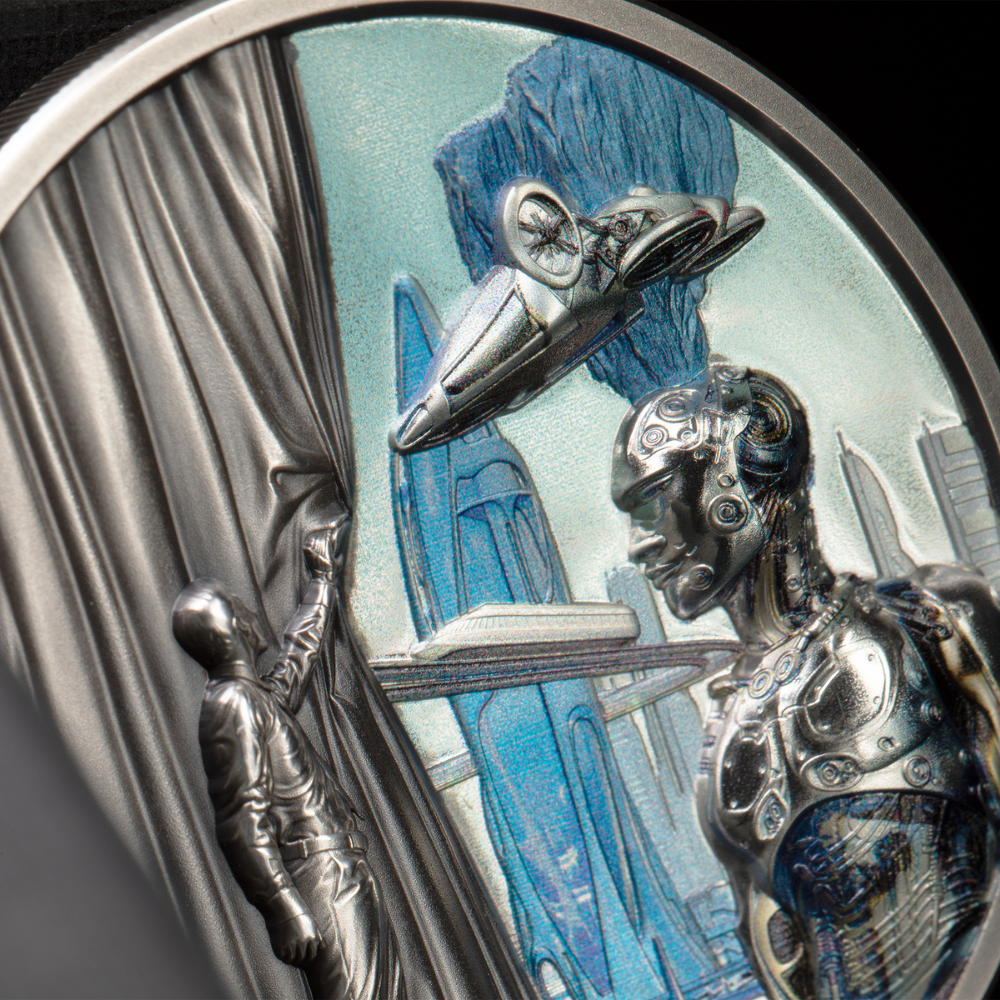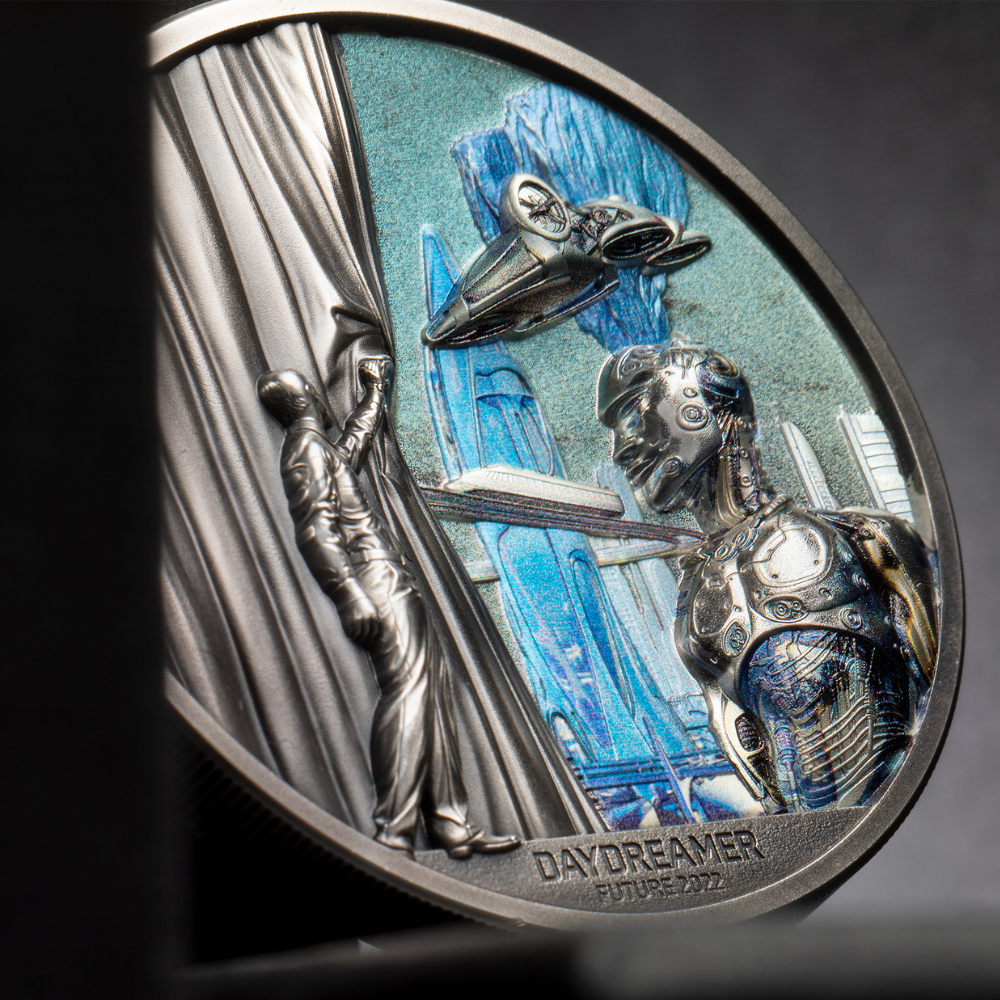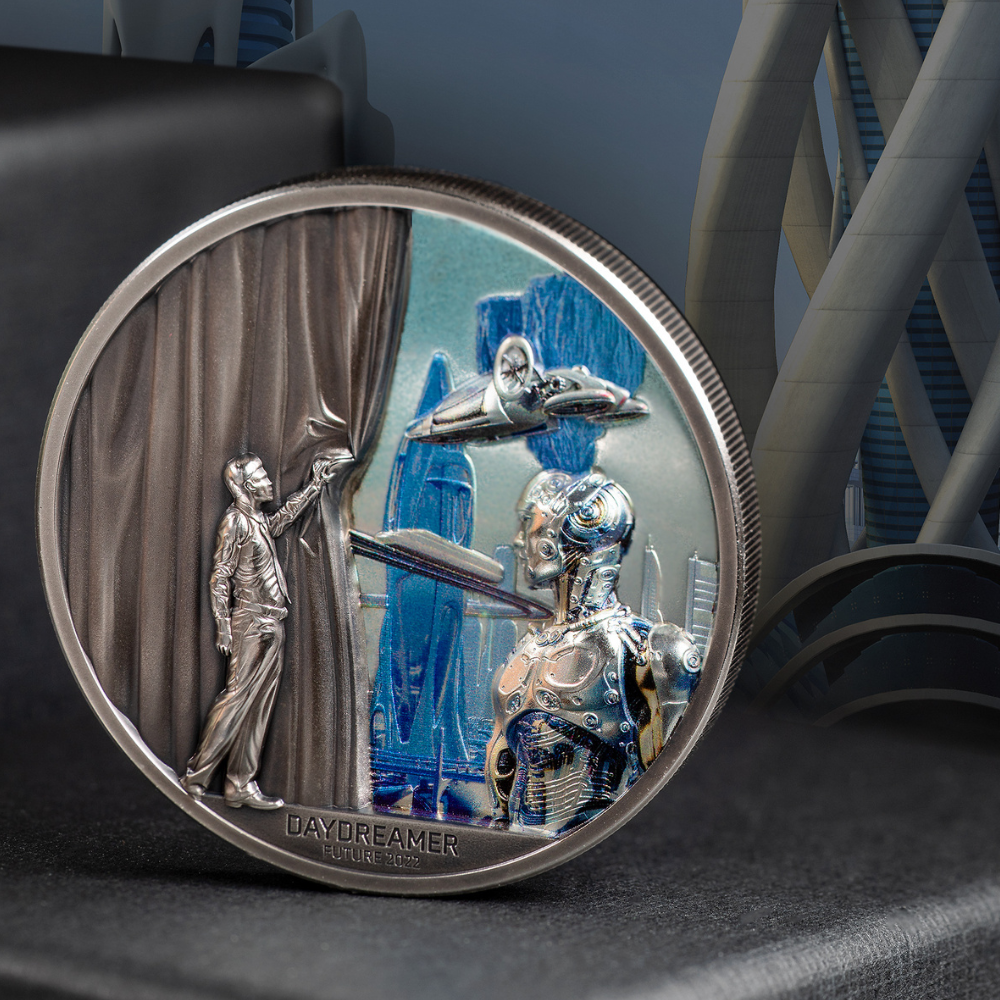 DAYDREAMER FUTURE 2 Oz Silver Coin $10 Palau 2022
This wonderful 2 Oz Silver coin shows a beautiful image of how many people imagine the future will be. The coin has an incredible design, has Antique Finish quality, is partially colored and features an incredible Smartminting Ultra High Relief. The coin comes in a case, along with the Certificate of Authenticity. Limited mintage of 1500 pieces worldwide!
Only 1 unit left
Embark on a journey of imagination and curiosity with the DAYDREAMER FUTURE 2 Oz Silver Coin. This coin is designed for those who have an insatiable desire to peek behind the curtain of the future. Through the ingenious application of enhanced smartminting® technology, this coin brings the story to life on a stunning 2 oz silver canvas. Prepare to be captivated by the mesmerizing contrast between the antique finish of the curtain and the vibrant proof area that lies beyond. As you gaze upon this coin, you will be transported to a world of futuristic wonders, where futuristic vehicles, buildings, and robots come to life in ultra-high relief.
Immerse yourself in the theater of possibilities as you hold this eye-catching coin in your hands. The coin's design creates a sense of anticipation, evoking the excitement of a captivated audience eagerly awaiting the unveiling of what lies behind the curtain. With only 1500 pieces available, this coin offers exclusivity and rarity, making it a coveted treasure for collectors and enthusiasts alike. Each coin is a testament to the wonder and intrigue of the future, inviting you to be part of the unfolding story that awaits.
Crafted from .999 fine silver, this coin showcases exceptional quality and craftsmanship. With a weight of 2 oz and a diameter of 45 mm, it offers a substantial presence, allowing you to fully appreciate the intricate details and artistry of the design. The antique finish adds a touch of elegance and sophistication, enhancing the depth and texture of the coin. The colored proof area brings a burst of vibrancy, showcasing the futuristic elements in vivid detail. It is a testament to the advanced techniques and artistic vision that have gone into creating this remarkable piece.
Let your imagination soar and embrace the mystery of what the future may hold with the DAYDREAMER FUTURE 2 Oz Silver Coin. With its limited mintage and captivating design, this coin is a gateway to a world of possibilities. It is a symbol of curiosity, wonder, and the endless potential that lies ahead. Add this extraordinary coin to your collection and embark on a journey to a future that knows no bounds.
smartminting©
The smartminting© technology is a ground-breaking advancement in contemporary numismatics that permits an unparalleled level of ultra-high relief, and it establishes novel benchmarks in the coin industry.
This technology enables the production of standard weight coins with larger diameters, while maintaining high relief height.

It also allows for coins with greatly reduced weight to maintain standard relief heights and permits coins with only slightly increased weight to exhibit high reliefs.