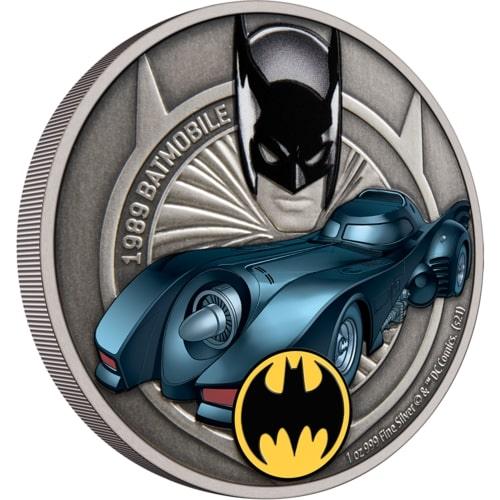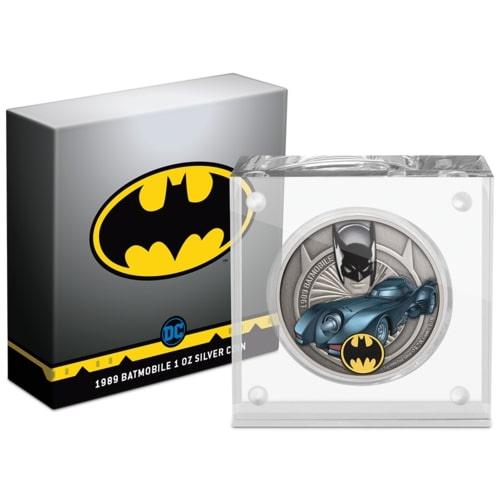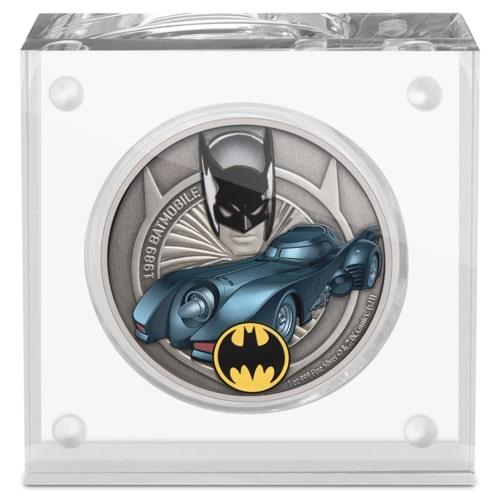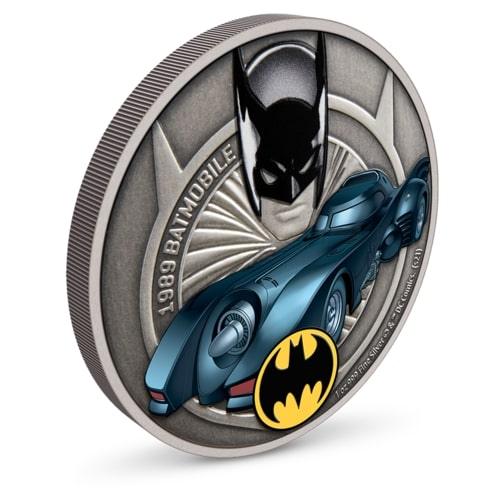 BATMOBILE 1989 DC Comics 1 Oz Silver Coin $2 Niue 2020
This beautiful 1 Oz Silver coin is dedicated to the Batmobile from the 1989 movie Batman™. The coin has a beautiful coloration, an Antique Finish and an incredible design, it comes in a themed case, along with the Certificate of Authenticity. Limited mintage to 2000 pieces worldwide!
Only 1 unit left
Immerse yourself in the world of Batman with the BATMOBILE 1989 DC Comics 1 Oz Silver Coin. This captivating coin pays tribute to the iconic Batmobile featured in the 1989 movie Batman™. The Batmobile takes center stage on the coin, displayed in vibrant color alongside the unmistakable BATMAN™ logo. The design is enhanced with an engraved and colored image of BATMAN himself, along with the inscription '1989 Batmobile', all set against an antiqued background.
On the obverse side of the coin, you'll find the Ian Rank-Broadley effigy of Her Majesty Queen Elizabeth II, confirming its status as legal tender. This officially licensed collectible captures the essence of the Batmobile's sleek and powerful design, a symbol of Batman's crime-fighting prowess.
The coin is beautifully presented in a BATMAN-themed box, adding to the overall appeal of this remarkable piece. Inside the box, an acrylic coin block ensures the coin's protection and offers an ideal display solution. The magnetized lid of the block allows for effortless opening, providing easy access to the treasure within.
Each coin is accompanied by a Certificate of Authenticity, which includes a unique serial number. This certificate serves as a guarantee of the coin's silver purity and confirms its limited mintage of only 2,000 coins worldwide. Whether you're a devoted Batman fan or a collector of exquisite silver coins, the BATMOBILE 1989 DC Comics 1 Oz Silver Coin is a must-have addition to your collection. Secure your piece of Batman history and unleash the power of the Batmobile!