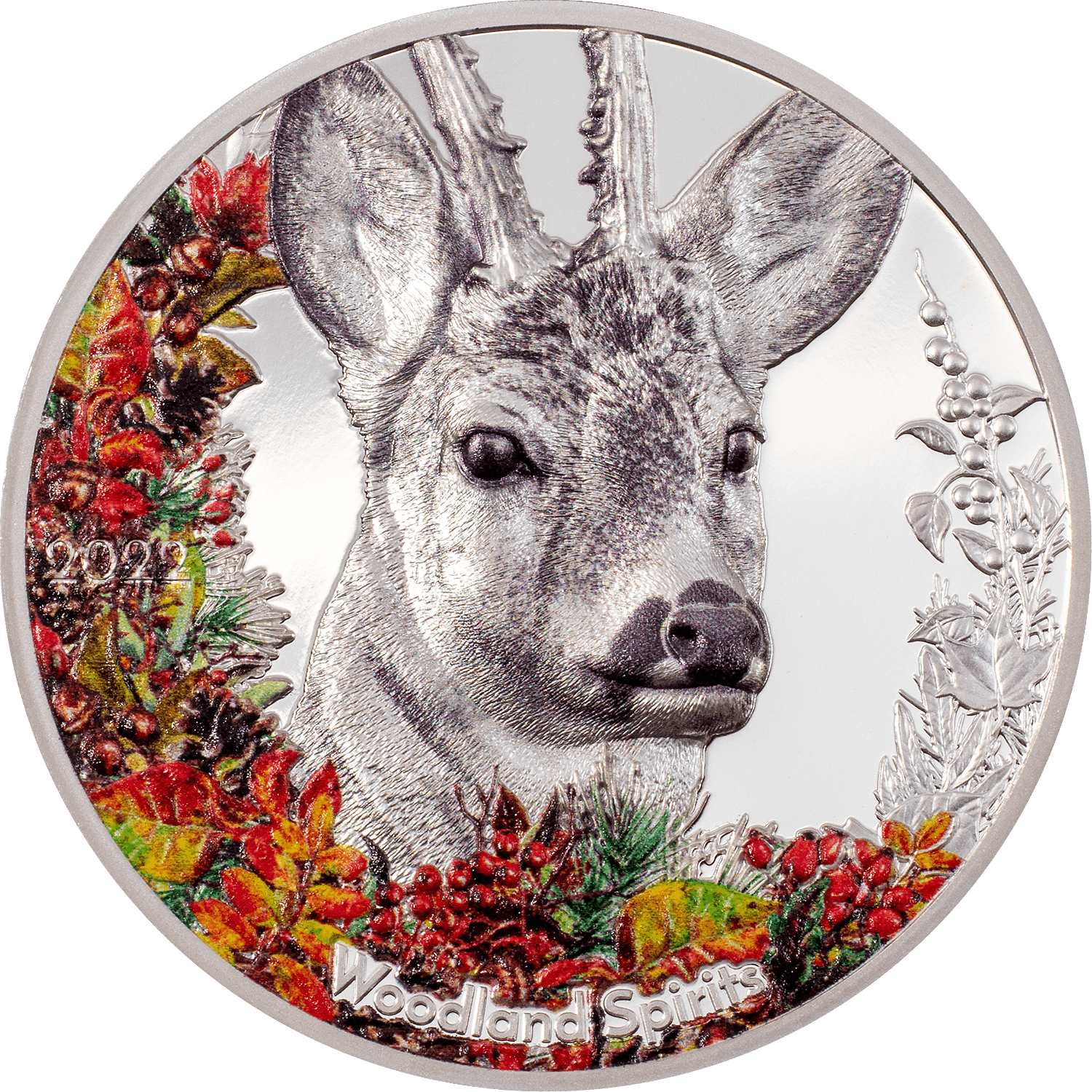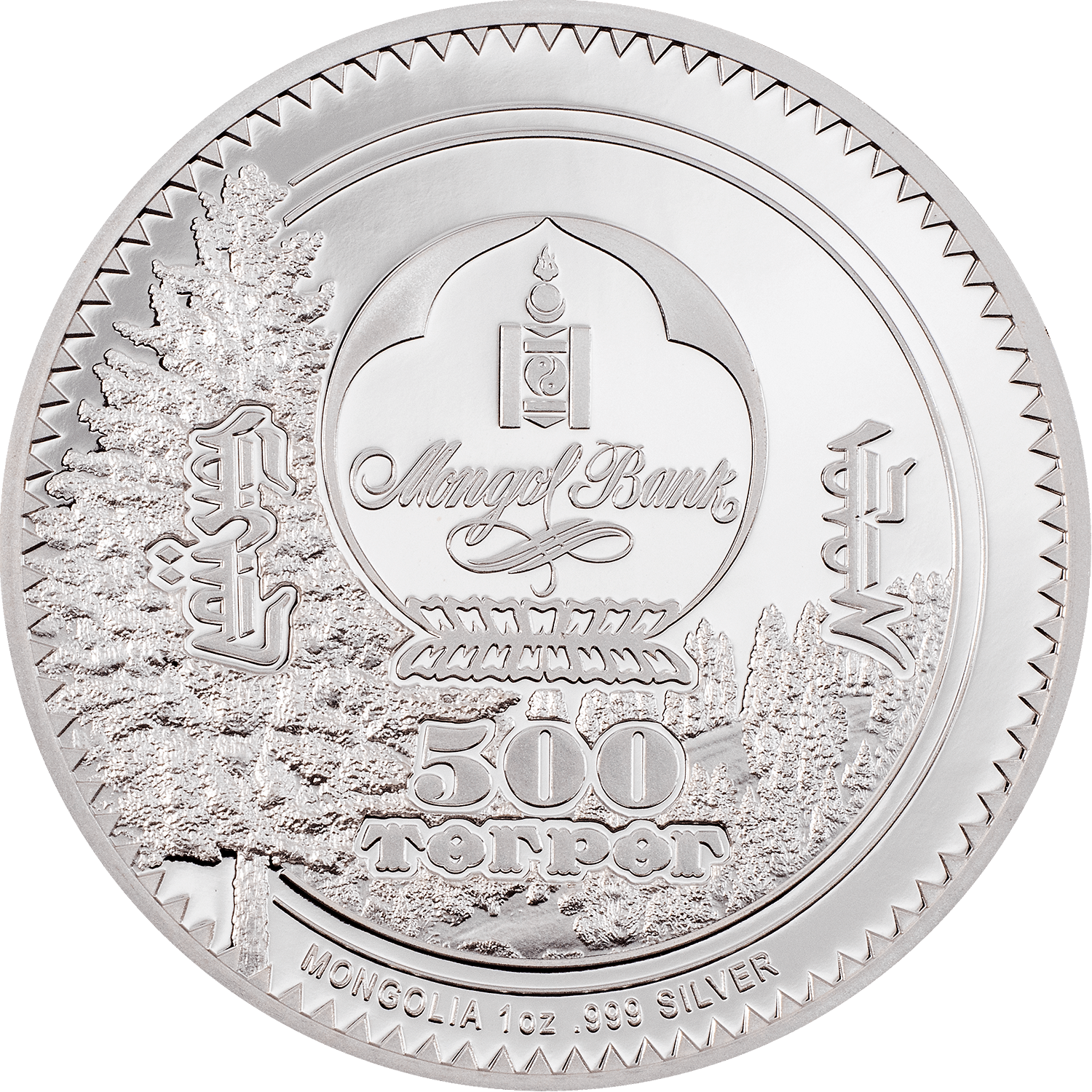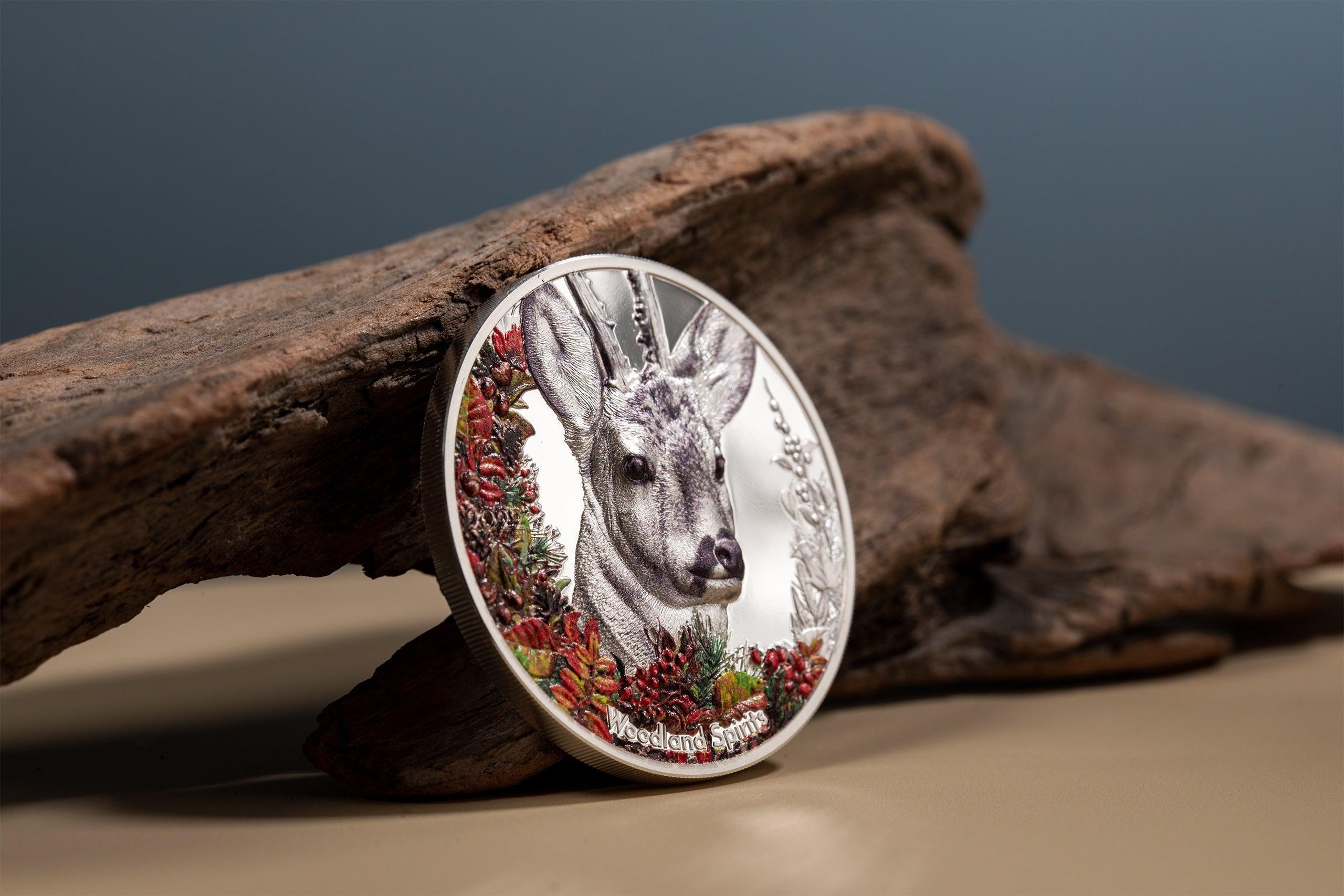 DEER Woodland Spirit 1 Oz Silver Coin 500 Togrog Mongolia 2022
This beautiful 1 Oz Silver coin is the new issue in the "Woodland Spirit" series, dedicated to the Deer, reminiscent of a fairy tale scene. The coin features the Smartminting technology, has a wonderful coloration, has a beautiful design and comes in a capsule, along with the Certificate of Authenticity. Limited mintage to 1500 pieces worldwide!
Only 1 unit left
Enter the enchanting world of the Woodland Spirits with the Deer Woodland Spirit 1 Oz Silver Coin. As the newest addition to this captivating series, this coin celebrates the beauty and grace of the roe deer, a slender and elegant species found across various landscapes. With its short antlers and distinctive marks around the nose, the roe deer captures our imagination with its majestic presence.
Crafted with meticulous attention to detail, this 1 oz silver coin showcases the roe deer in all its splendor. The coin's sophisticated colorization brings the deer to life, accentuating its natural features and creating a truly stunning visual experience. The majestic male deer, known as a "roebuck," takes center stage, surrounded by rustic and autumnal décor that embodies the essence of the Woodland Spirits series.
Measuring 38.61 mm in diameter, this coin is struck in high relief, enhancing the intricacy of the design and adding depth to the artwork. The exceptional craftsmanship and smartminting® technique used in its creation ensure that every detail is flawlessly rendered, making this coin a true work of art. With a limited mintage of only 1500 pieces, this legal tender Mongolian coin is a rare and highly sought-after collectible. 
Whether you are an avid coin collector, a lover of wildlife, or simply appreciate the beauty of nature, the Deer Woodland Spirit 1 Oz Silver Coin is a remarkable addition to any collection. Its exquisite design, impeccable quality, and limited availability make it a treasure that will be cherished for generations to come. Immerse yourself in the enchanting world of the Woodland Spirits and capture the spirit of the roe deer with this exceptional coin.
smartminting©
The smartminting© technology is a ground-breaking advancement in contemporary numismatics that permits an unparalleled level of ultra-high relief, and it establishes novel benchmarks in the coin industry.
This technology enables the production of standard weight coins with larger diameters, while maintaining high relief height.

It also allows for coins with greatly reduced weight to maintain standard relief heights and permits coins with only slightly increased weight to exhibit high reliefs.