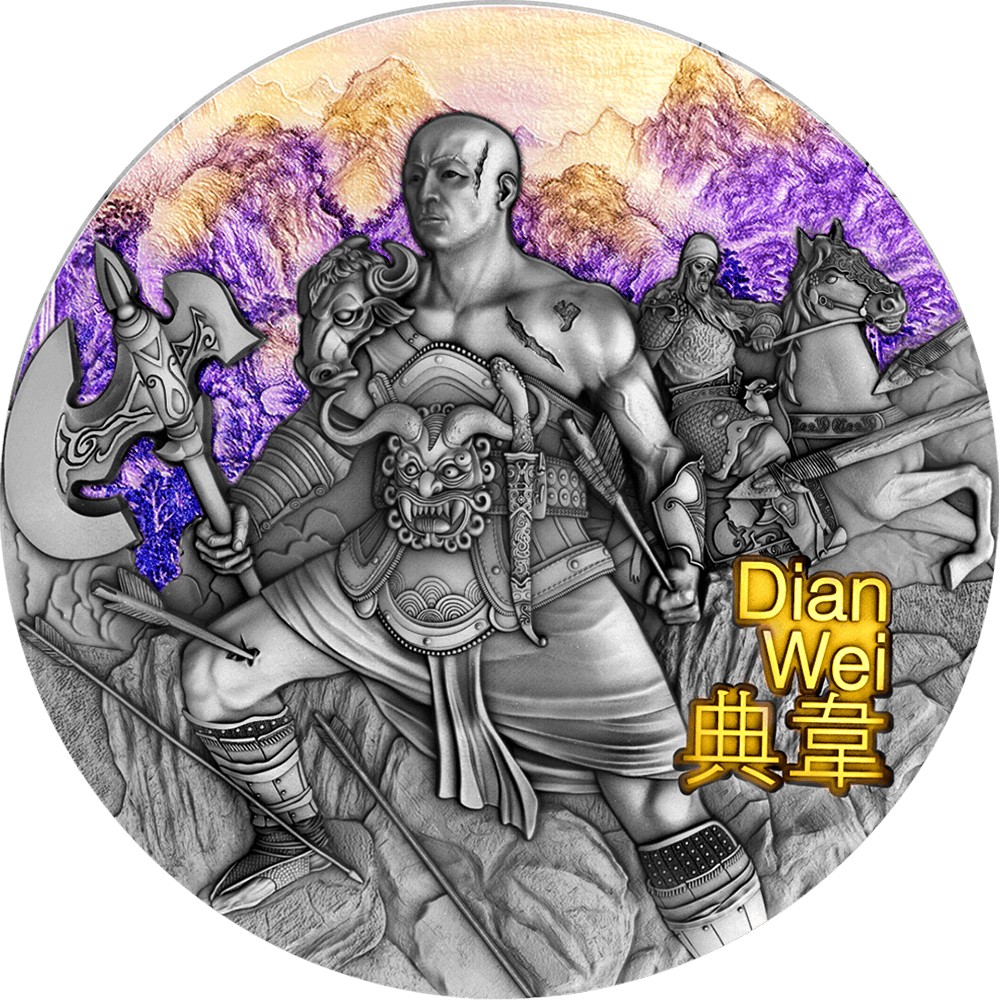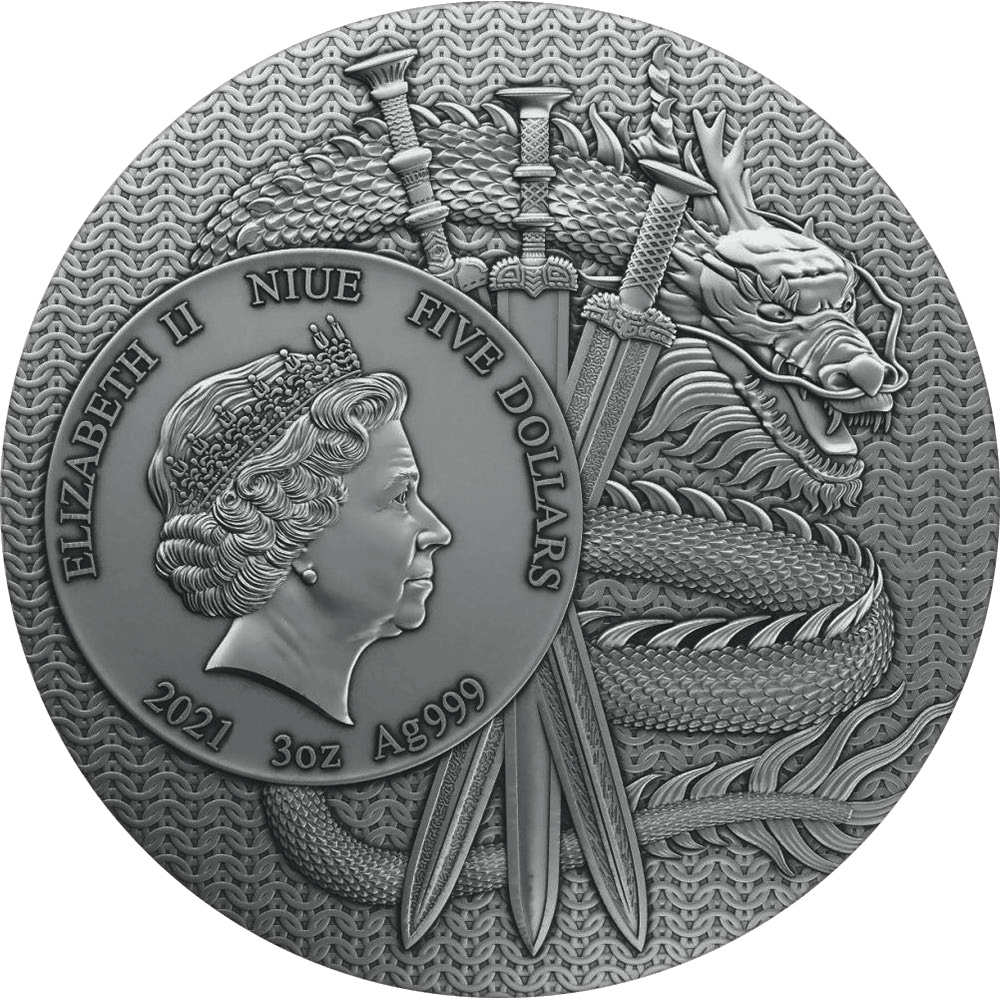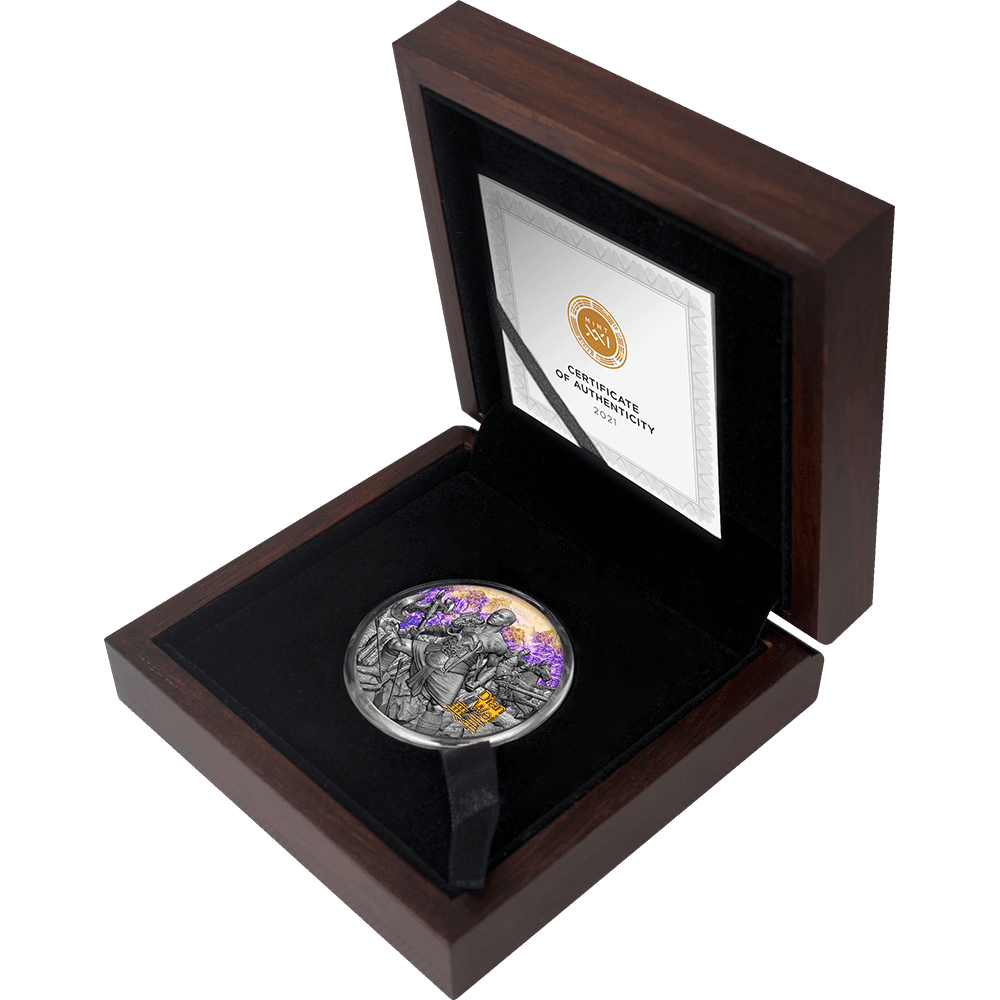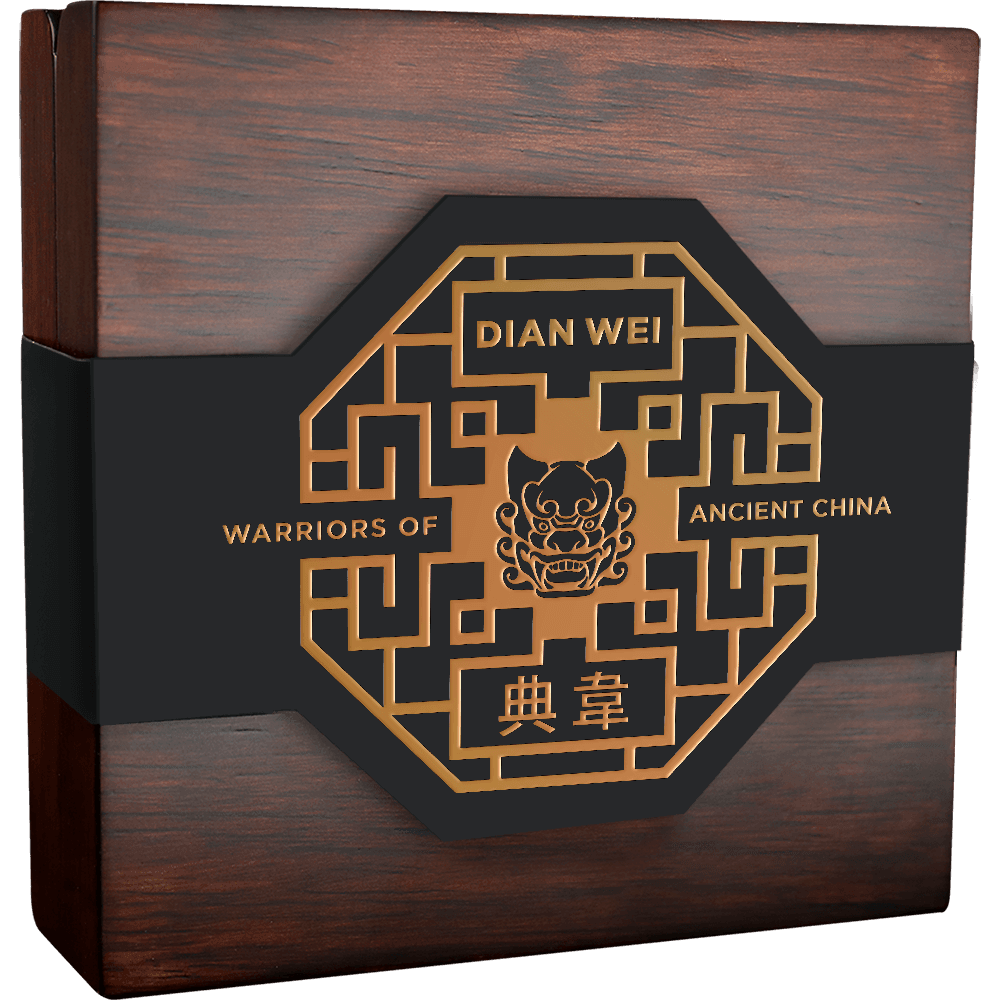 DIAN WEI Warriors of Ancient China Gold Plating 3 Oz Silver Coin $5 Niue 2021
This 3 Oz Silver coin is the third issue from the "Warriors of China" series, dedicated to the Chinese warriors of the past. In this edition – Dian Wei. The coin presents wonderful and detailed Ultra High Reliefs, a selective Gold plating, a shimmering application, has an Antique Finish quality and comes in a case, along with the Certificate of Authenticity. Limited mintage of 500 pieces worldwide!
Honoring the legendary warrior Dian Wei, the Warriors of Ancient China Gold Plating 3 Oz Silver Coin captures the essence of this esteemed martial general. Dian Wei's reputation for his immense strength, loyalty, prudence, and trustworthiness is faithfully depicted on this exceptional coin.
The coin showcases a robustly built Dian Wei, radiating power and determination. In his formidable arms, he firmly grips twin halberds, each weighing over 20 kilograms. The intricate design of the coin combines shimmering application and high relief, immersing the viewer in the awe-inspiring presence of this remarkable historical figure.
Crafted with precision, this silver coin features a purity of .999 and weighs an impressive 93.3 grams. Its dimensions of 55mm further accentuate the exquisite details and artistry. The coin is meticulously finished in an antique style, enhancing its overall aesthetic appeal.
Limited to only 500 pieces worldwide, this coin is a true collector's gem. Each coin is uniquely numbered and accompanied by a certificate of authenticity, attesting to its exclusivity and authenticity.
With its gilding, high relief, and digital printing, the Dian Wei Warriors of Ancient China Gold Plating 3 Oz Silver Coin stands as a testament to the remarkable skills and accomplishments of this legendary warrior. Immerse yourself in the rich history and martial prowess of ancient China by adding this extraordinary coin to your collection.