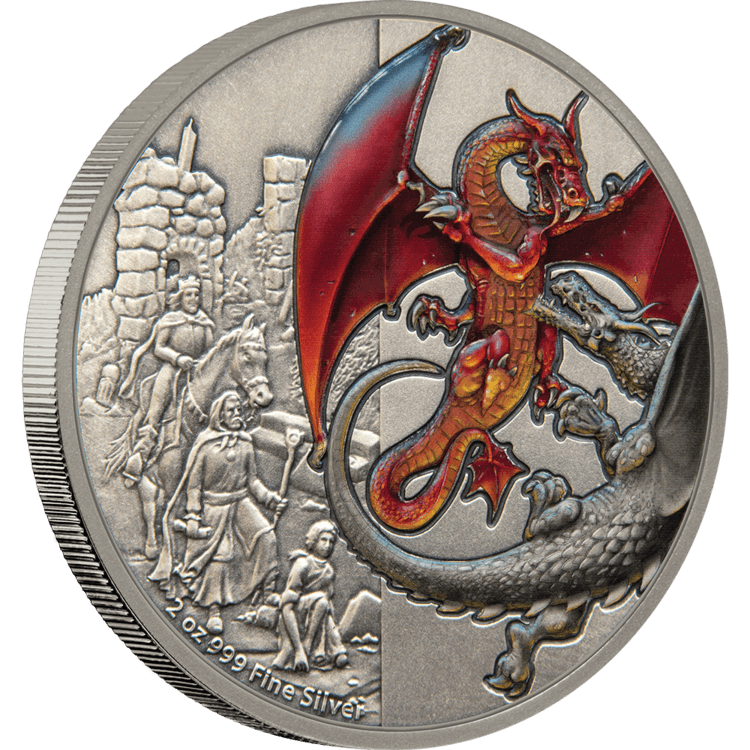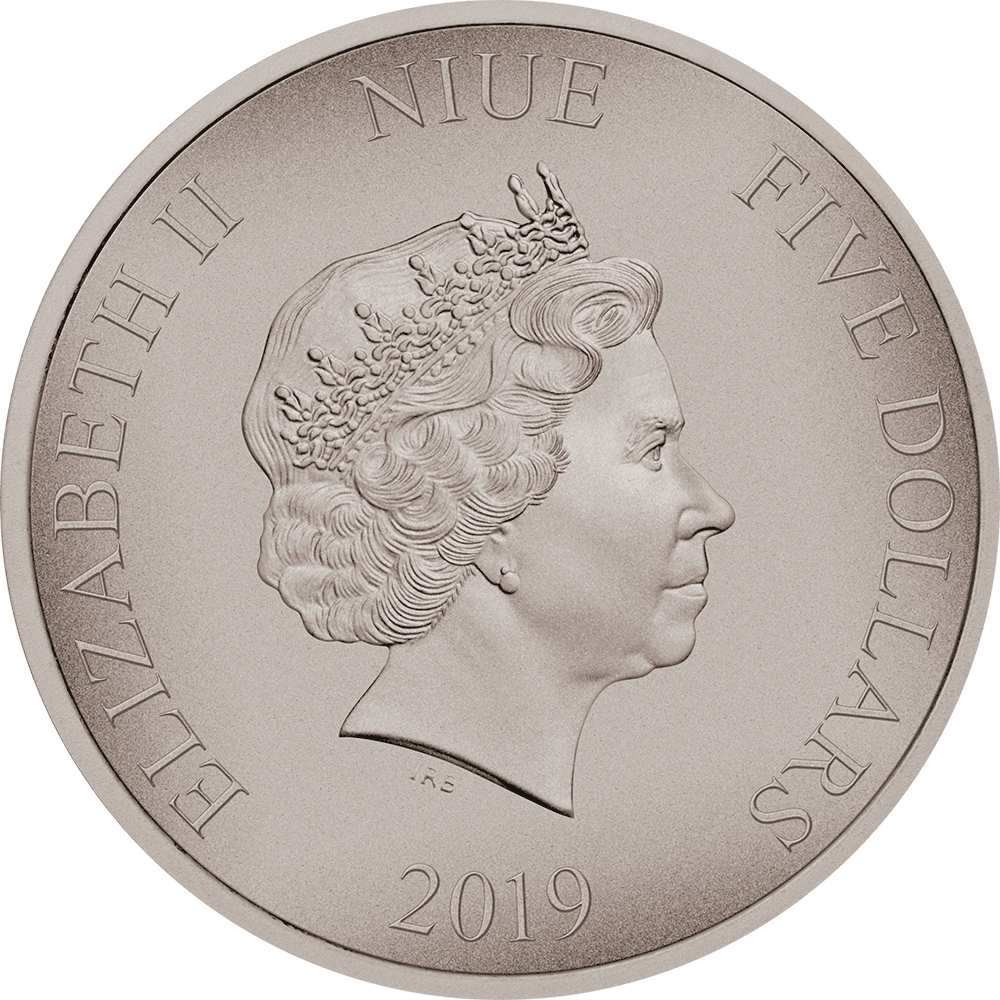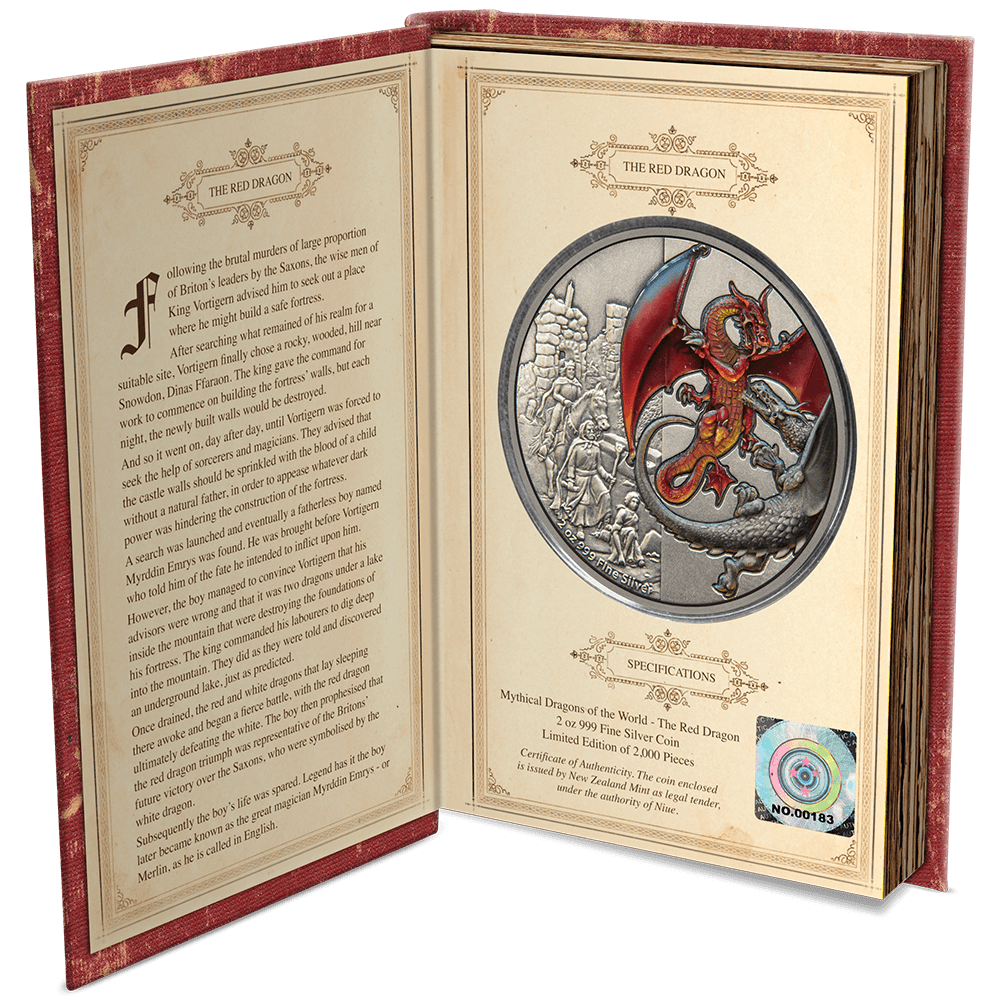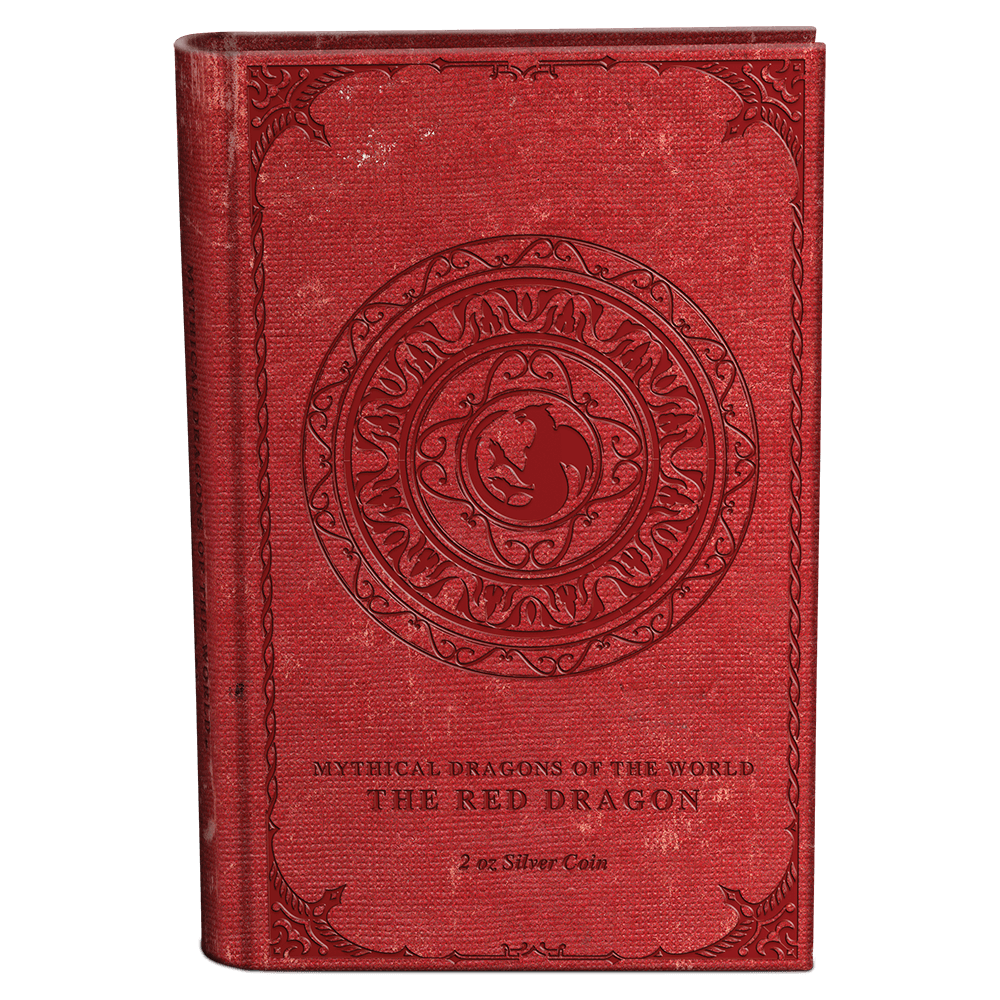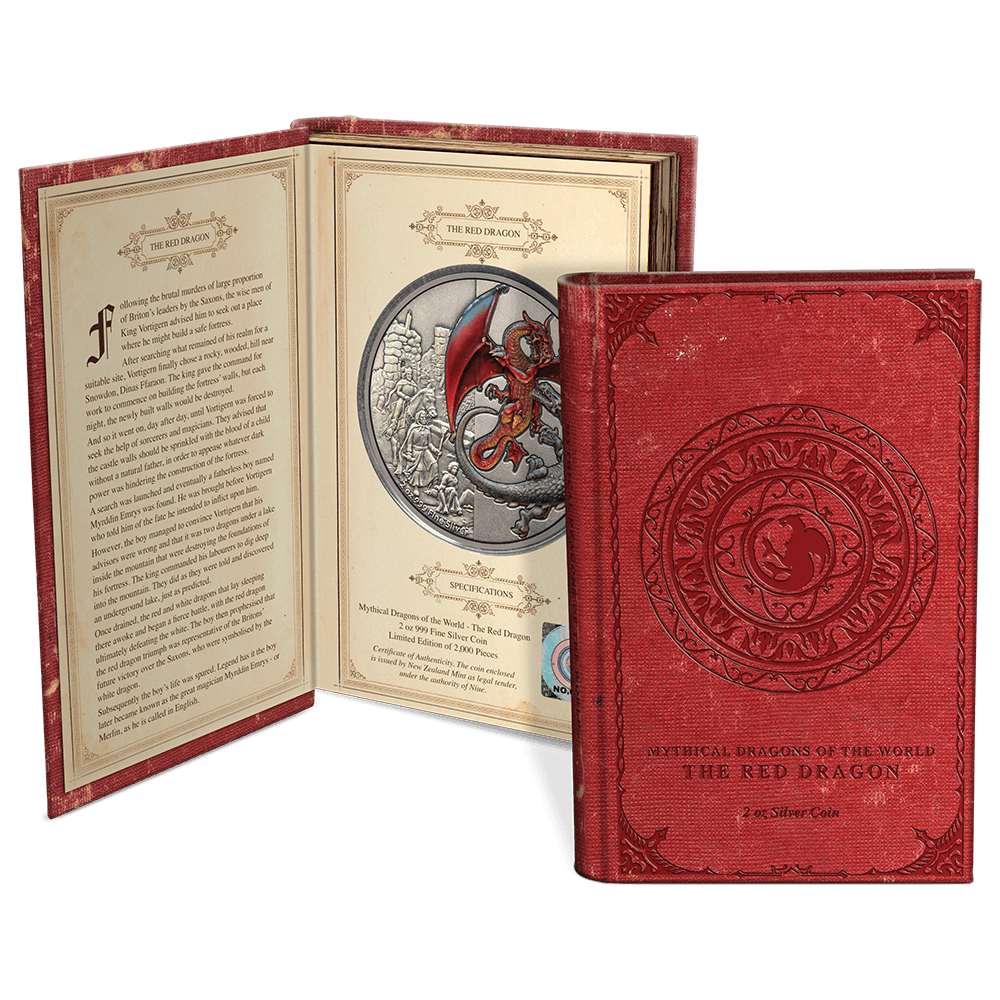 RED DRAGON Mythical Dragons 2 Oz Silver Coin $5 Niue 2019
This beautiful 2 Oz Silver coin is the first release in the new "Dragons Collection" series, dedicated to the symbol of Briton's victory over the Saxon – the Red Dragon. The coin has a wonderful coloration, has an Antique Finish quality and comes in a themed case, along with the Certificate of Authenticity. Limited mintage to 2000 pieces worldwide!
In stock
Embark on a mythical journey with the Red Dragon Mythical Dragons 2 Oz Silver Coin, the first release in an exciting new coin collection. This coin pays homage to the legendary Red Dragon, renowned for its victory over the White Dragon in old English mythology, symbolizing the triumph of the Britons over the Saxons.
Crafted from 2 ounces of pure silver, this coin showcases a captivating artistic representation of the fierce Red Dragon engaged in an epic battle against the White Dragon. The intricately engraved design also features King Vortigern, his advisers, and a young Merlin, adding depth and storytelling to the coin's imagery.
The Red Dragon coin is thoughtfully presented in book-style packaging, elegantly reflecting the theme of the legendary creature. The Certificate of Authenticity, verifying the coin's specifications and limited mintage, is prominently displayed alongside the coin, further enhancing its collectible appeal.
On the obverse side, you will find the Ian Rank-Broadley effigy of Her Majesty Queen Elizabeth II, providing legal tender status to this remarkable coin, which is recognized in Niue.
Limited to only 2,000 coins worldwide, the Red Dragon 2 Oz Silver Coin is a coveted treasure for history enthusiasts and mythology lovers alike. It serves as a meaningful keepsake and a testament to the enduring allure of mythical creatures. Immerse yourself in the legends and folklore by adding this extraordinary coin to your collection.