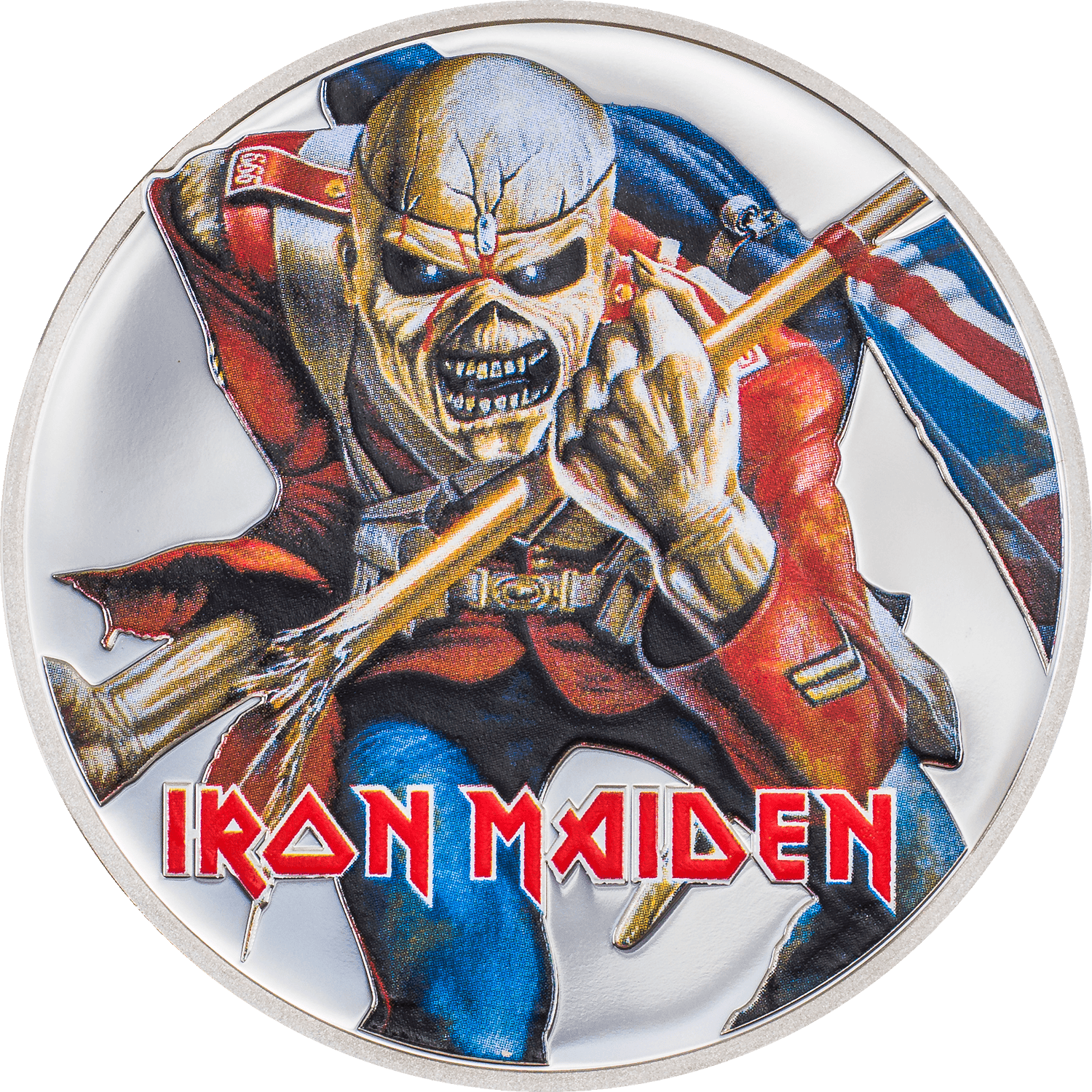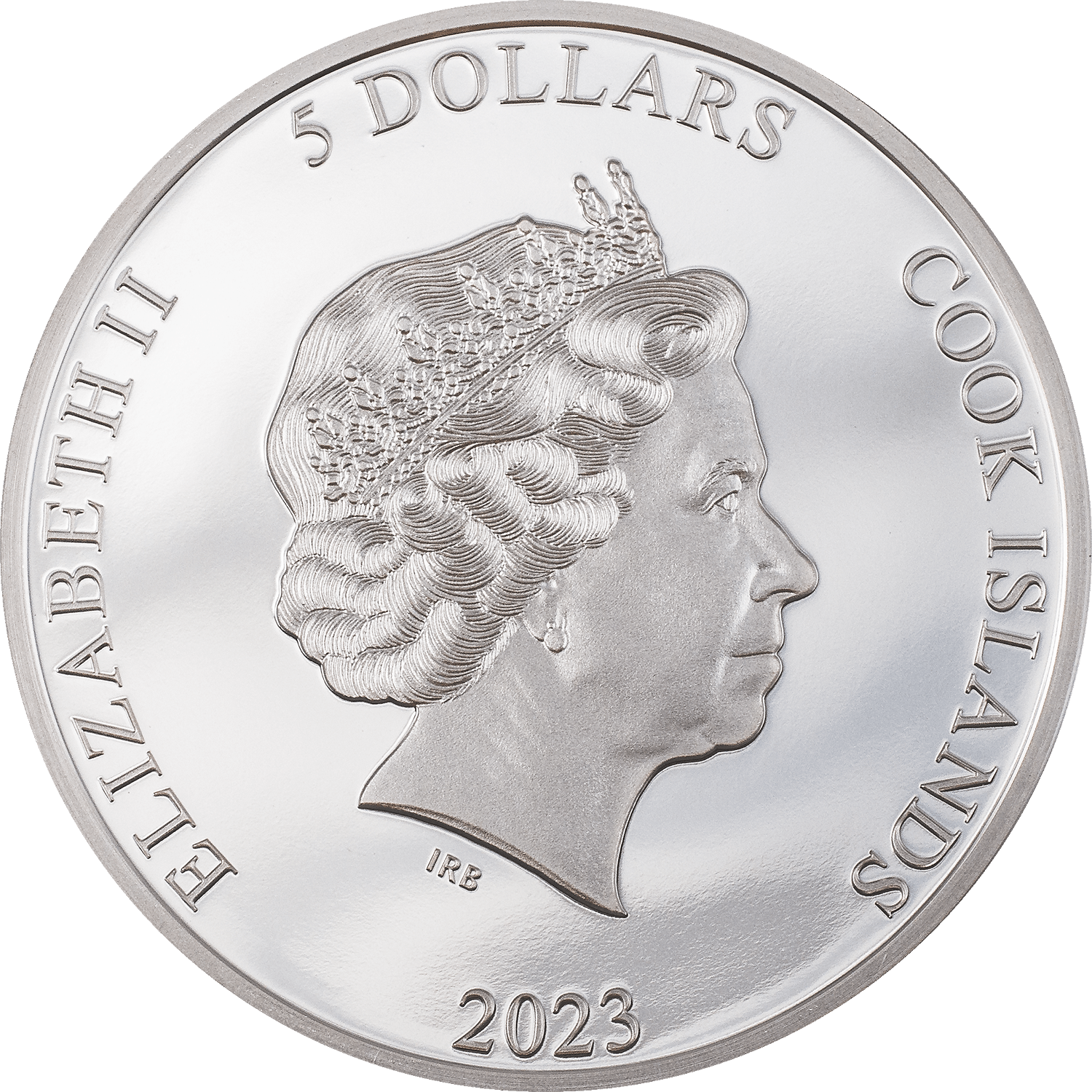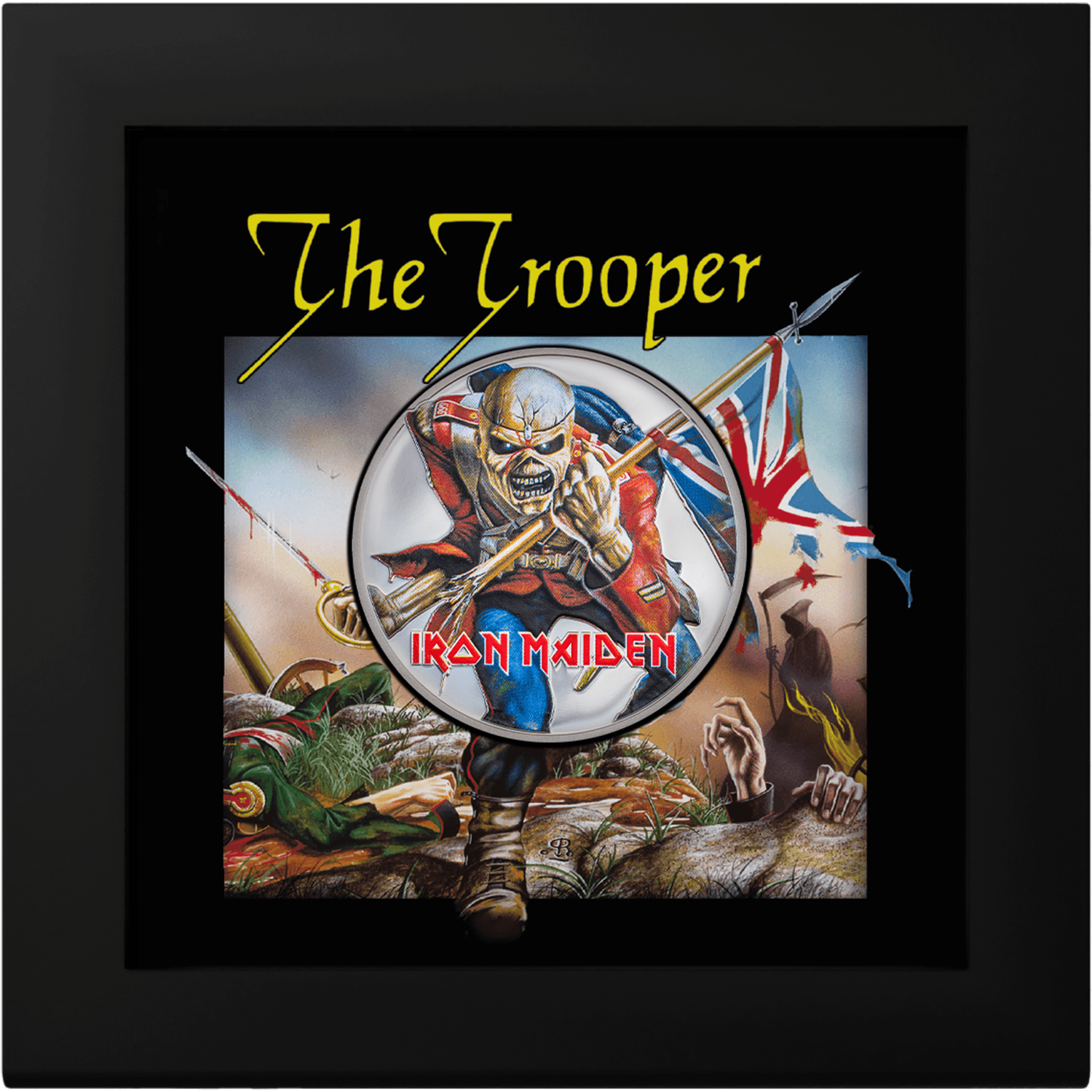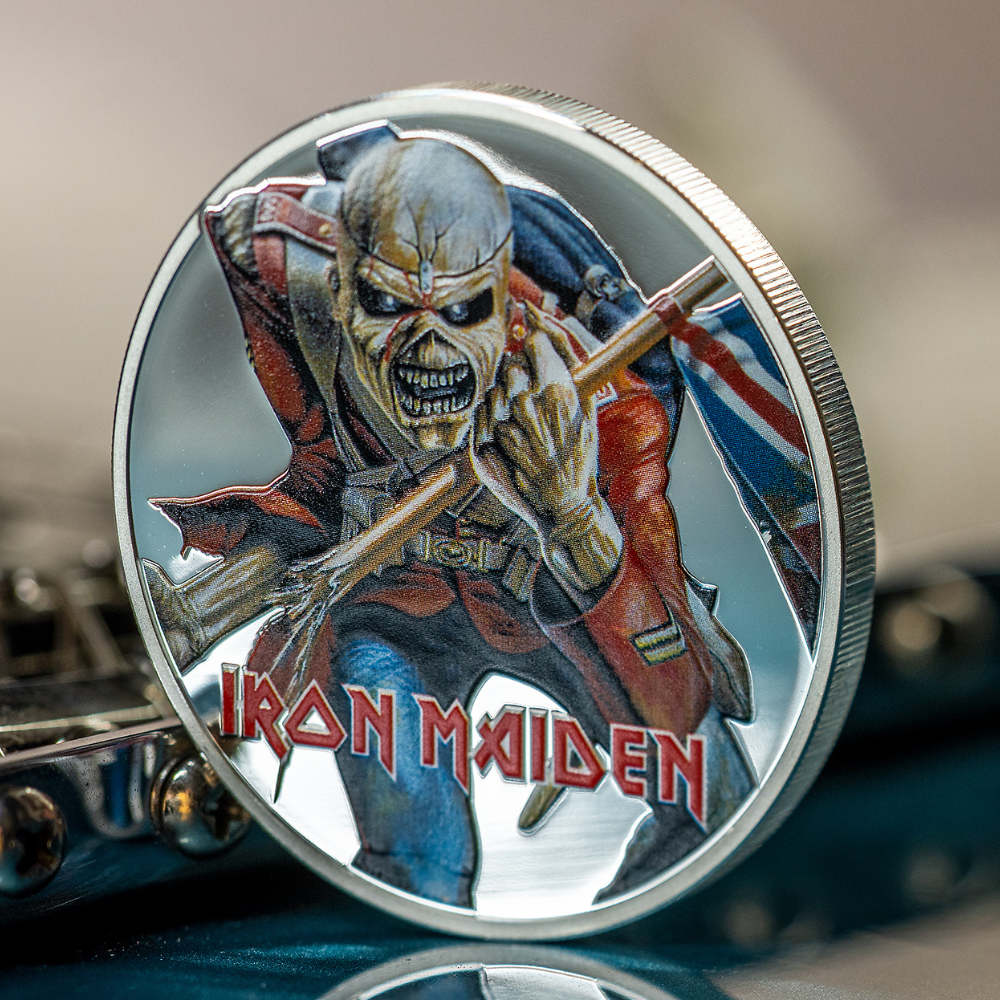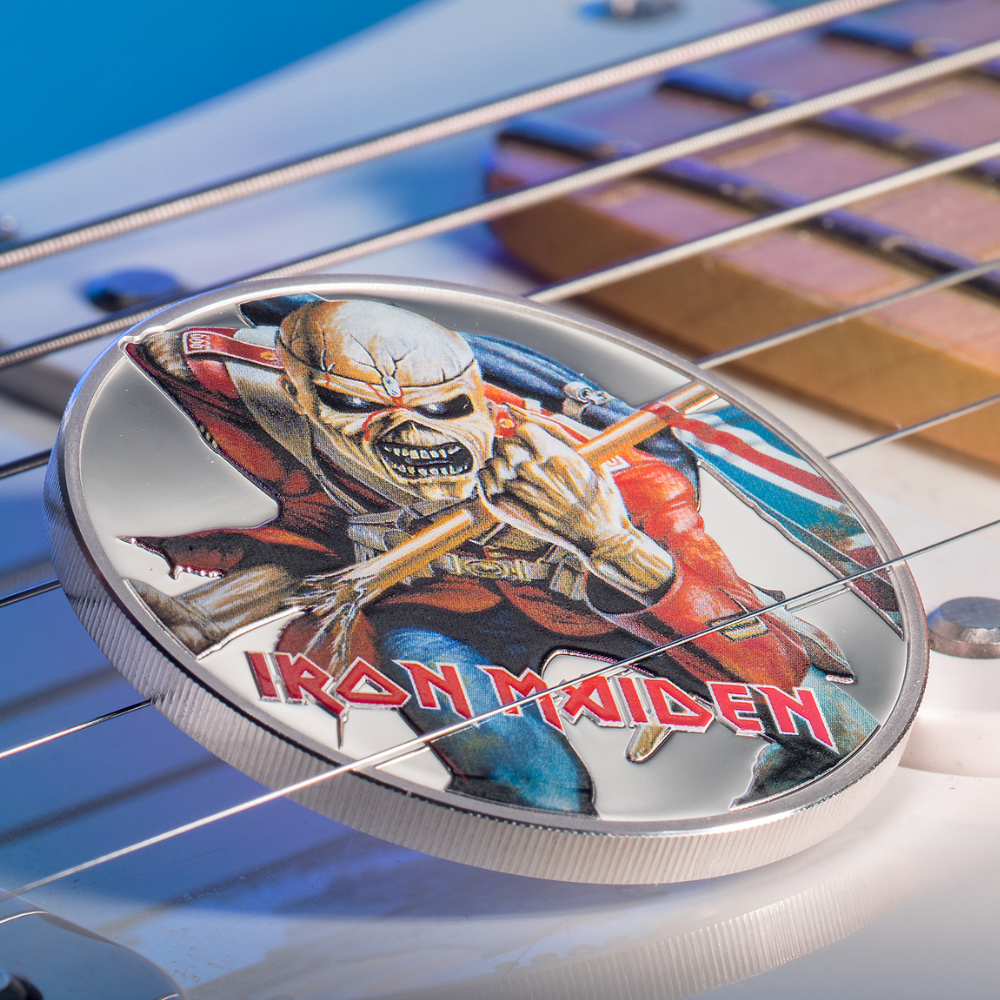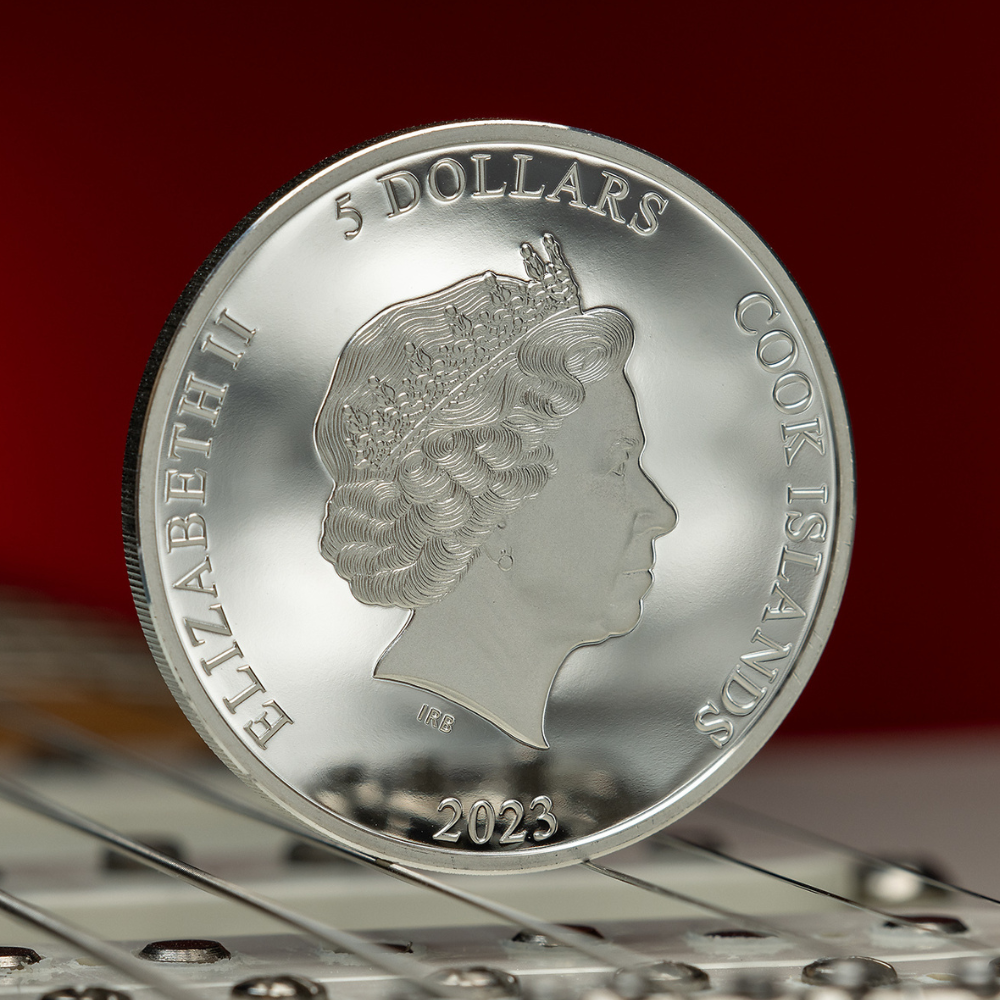 EDDIE THE TROOPER Iron Maiden 1 Oz Silver Coin $5 Cook Islands 2023
This 1 Oz Silver coin is dedicated the "Iron Maiden", one of the most influential and successful heavy metal bands in history, with over 100 million albums sold. The coin has Proof quality, a splendid coloration and a fantastic design. It comes in a case, along with a Certificate of Authenticity. Limited mintage of 1983 pieces worldwide!
Only 1 unit left
Experience the electrifying world of Iron Maiden with the Eddie the Trooper 1 Oz Silver Coin. This iconic coin pays homage to the legendary band's beloved mascot, Eddie, who has become an enduring symbol of their music and visual identity. Eddie has graced the covers of all Iron Maiden albums, singles, and merchandise, captivating fans around the globe.

Crafted from .999 fine silver, this coin showcases the meticulous attention to detail that Iron Maiden is known for. With a weight of 1 oz and a size of 38.61 mm, it is a compact yet substantial tribute to the band's rich legacy. The proof quality finish enhances the intricate artwork, bringing Eddie's fierce and captivating presence to life.

One of Iron Maiden's most renowned songs, "The Trooper," serves as the inspiration for this coin. The music video features captivating clips from the 1936 film "The Charge of the Light Brigade," adding a cinematic touch to the band's powerful performance. This song and album, "Piece of Mind," were pivotal in shaping Iron Maiden's success and solidifying their place as one of the most influential heavy metal bands of all time.

Limited to a mintage of 1983, this coin holds special significance as it commemorates the year of the album's release. It is a must-have for Iron Maiden fans, collectors of music memorabilia, and anyone who appreciates the raw energy and artistry that the band brings to the world of rock music. With its striking design and impeccable quality, the Eddie the Trooper 1 Oz Silver Coin is a true treasure that captures the spirit of Iron Maiden and celebrates the enduring power of their music.

Whether displayed as a centerpiece in your collection or cherished as a symbol of your love for Iron Maiden, this coin is a testament to the band's indelible impact on the world of rock music. Join Eddie on his relentless journey and let the power of Iron Maiden's music resonate through this remarkable silver coin.