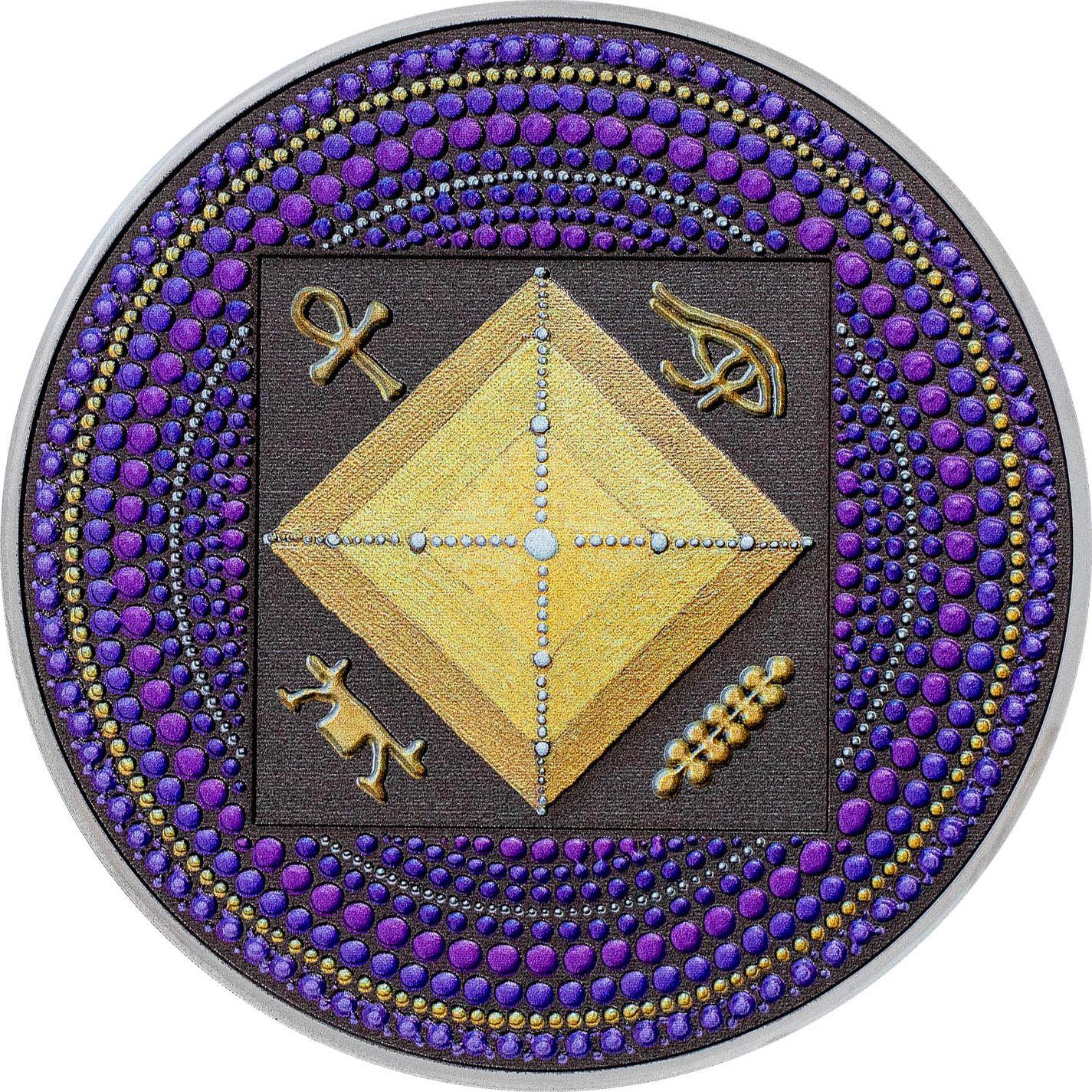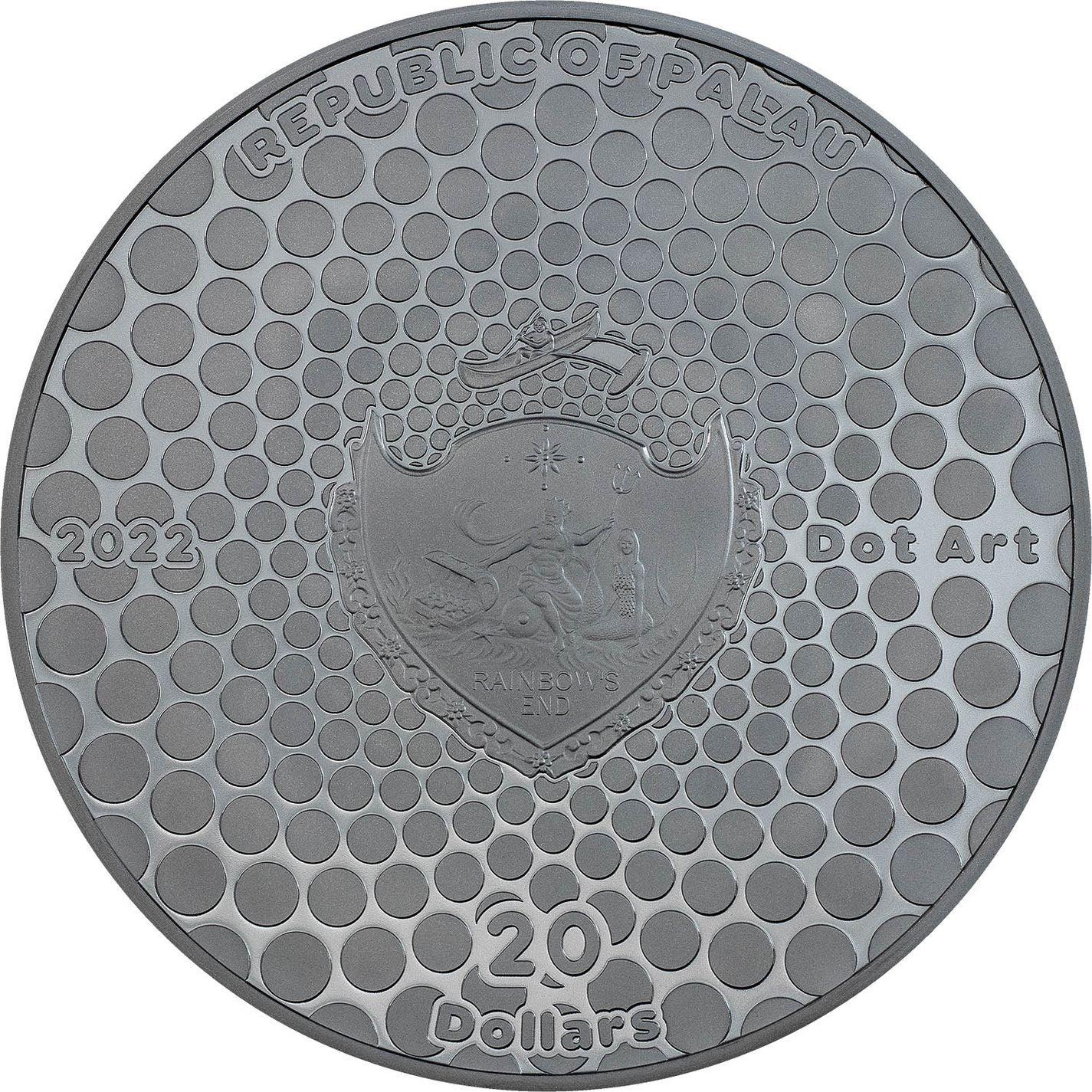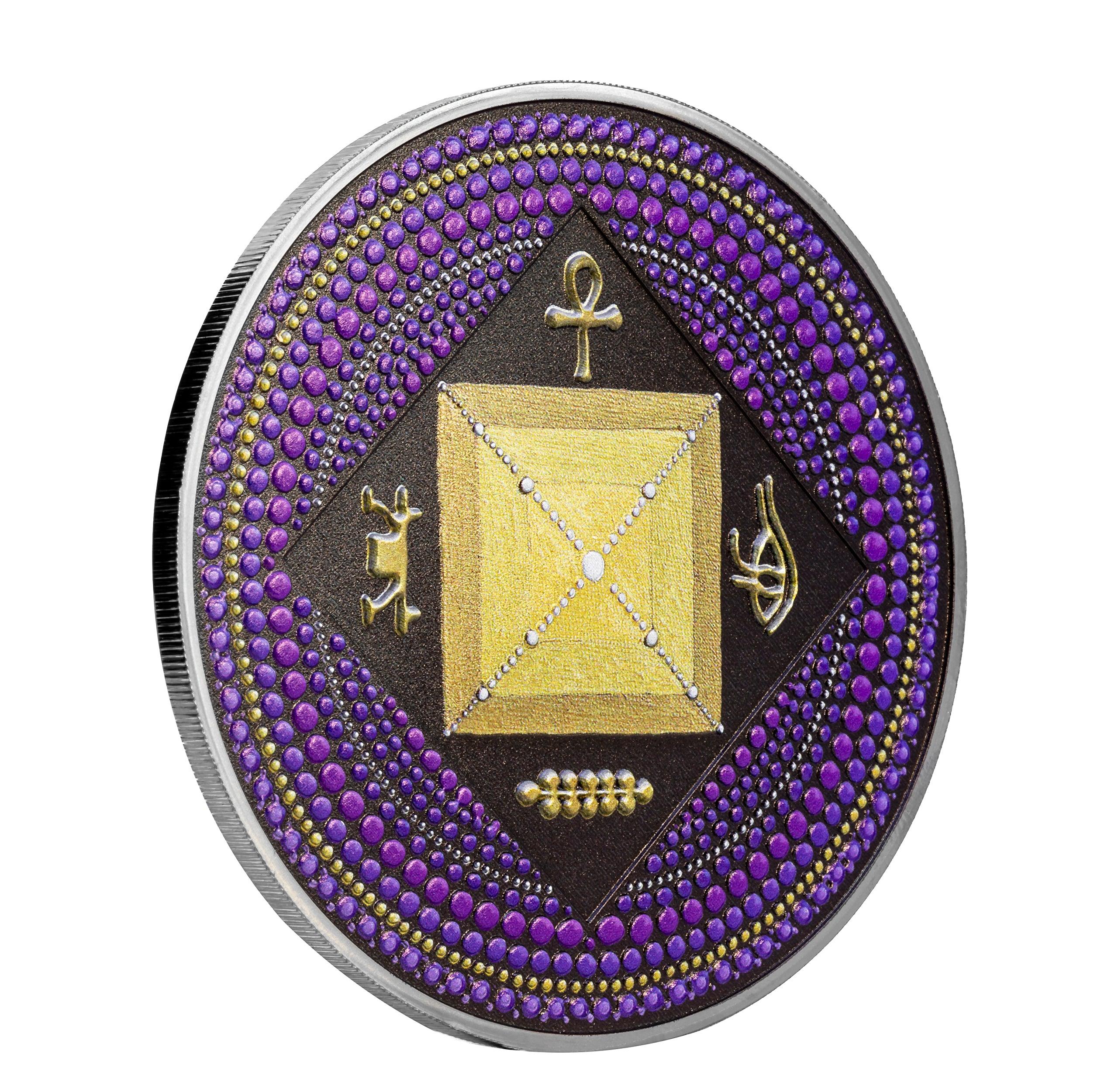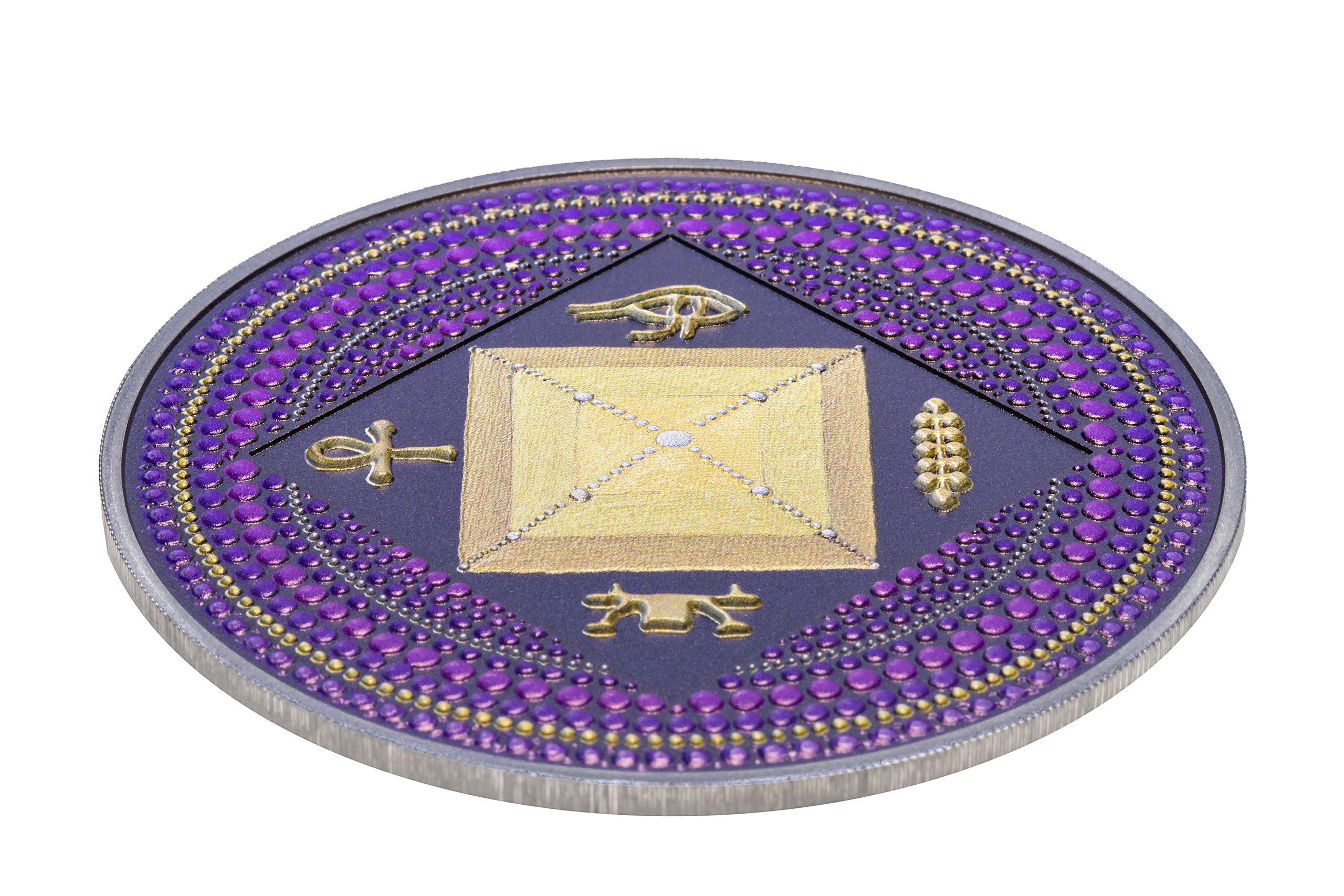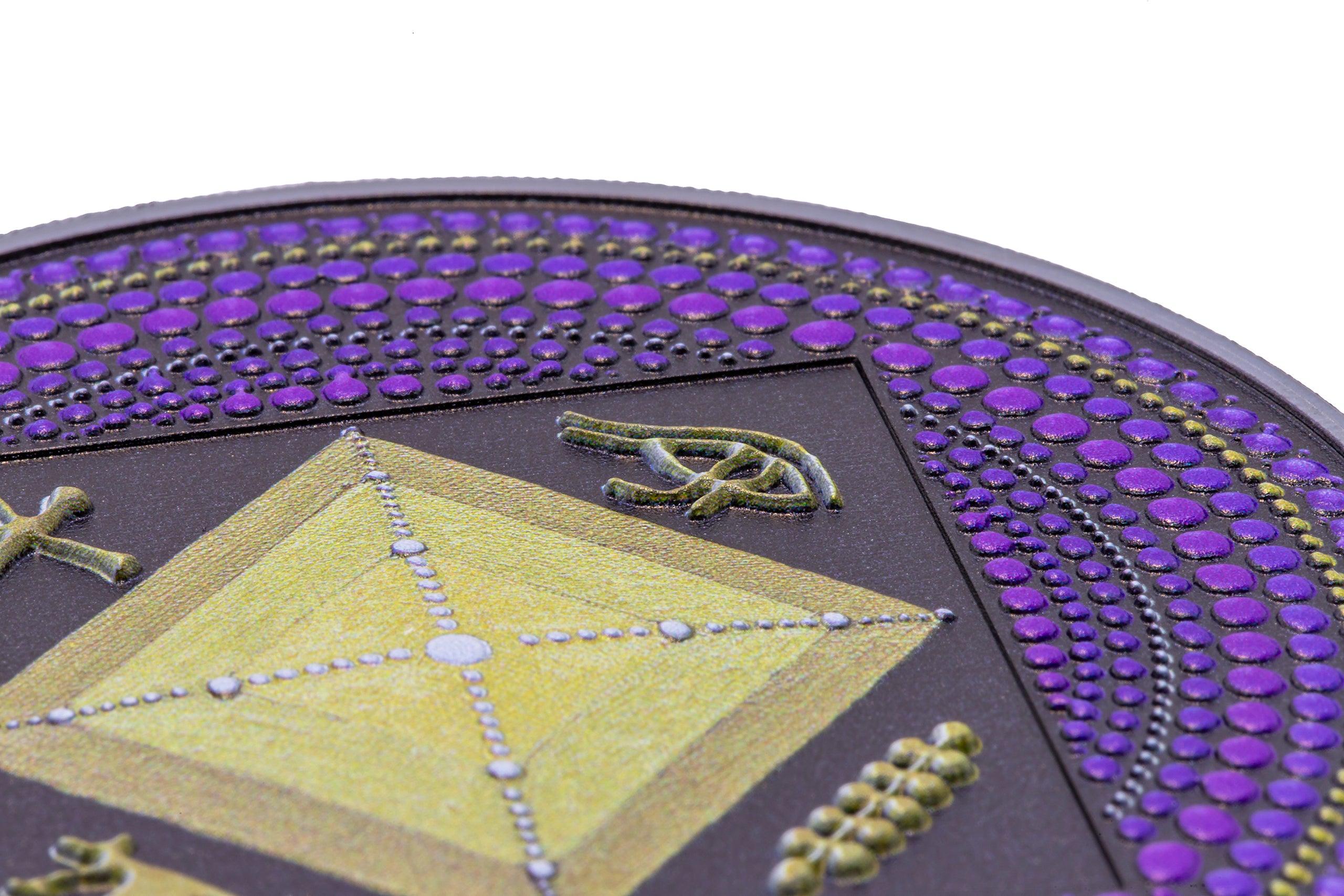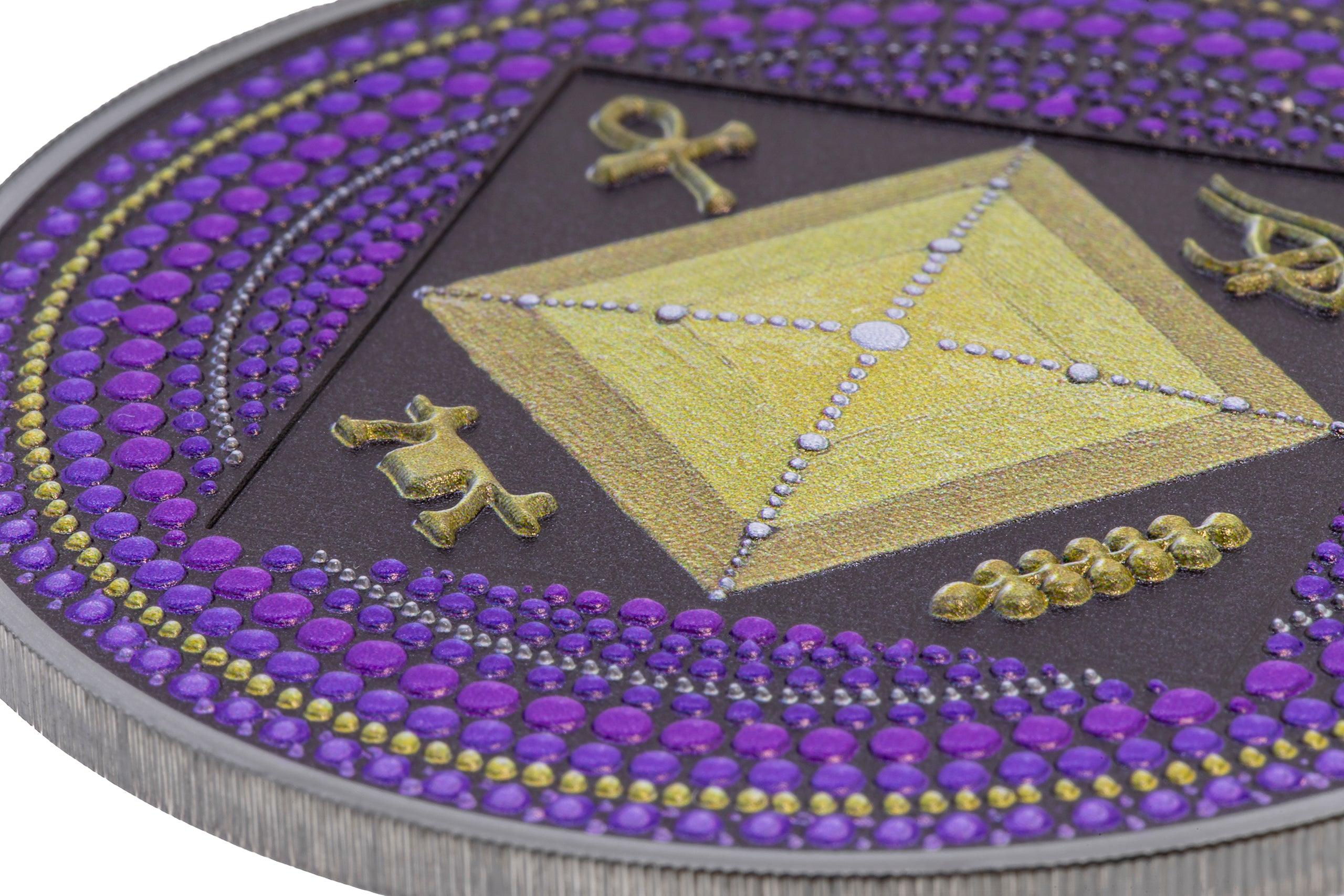 EGYPT PYRAMID Dot Art 3 Oz Silver Coin $20 Palau 2022
This beautiful 3 Oz Silver coin is the new issue of "Dot Art" series, in this edition - the Egypt Pyramid. The coin has a special design, has a beautiful coloring, has a Black Proof quality and comes in a case, along with the Certificate of Authenticity. Limited mintage to only 333 pieces worldwide!
In stock
The 'Egypt Pyramid' coin is not only a remarkable piece of art but also a collector's dream come true. The enhanced Smartminting©️ technology and the unique dot art style make this coin a true work of art. With a 3 oz pure silver 65mm blank, this coin is larger than most modern coins and is a testament to the craftsmanship of modern minting technology.
The use of dot art painting in the coin design adds a unique dimension to the ancient Egyptian pyramid design. The black proof finish with partial color is perfect for showcasing the intricate details of the artwork. The four symbols on the reverse side of the coin, including the Eye of Horus and the Ankh symbol, are of great importance in ancient Egyptian mythology.
The limited mintage of only 333 pcs worldwide ensures that this coin is a rare and valuable addition to any collection. The coin comes in a beautiful box with a Certificate of Authenticity, making it an ideal gift for any coin collector or ancient Egypt enthusiast. With its unique design style, unparalleled quality, and limited availability, the 'Egypt Pyramid' coin is a must-have for any collector of ancient Egypt themed items or anyone who appreciates the beauty of art in coins.