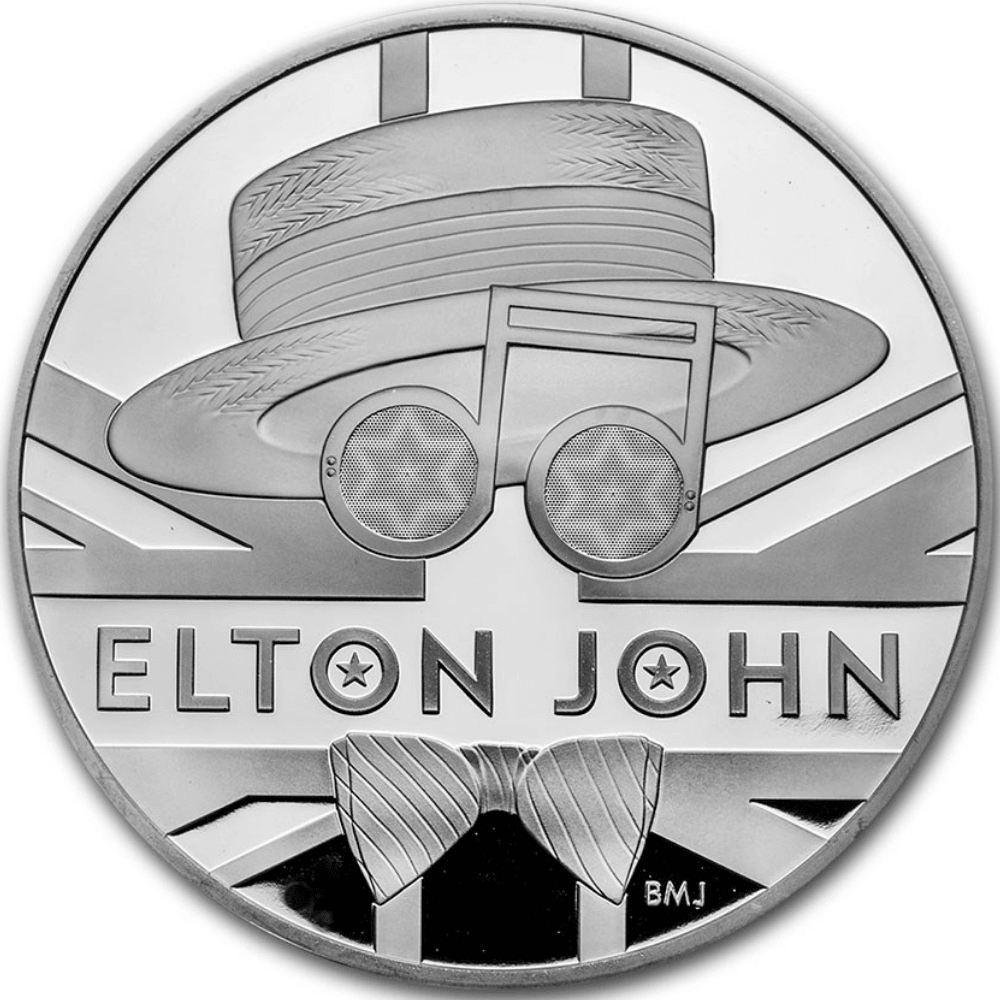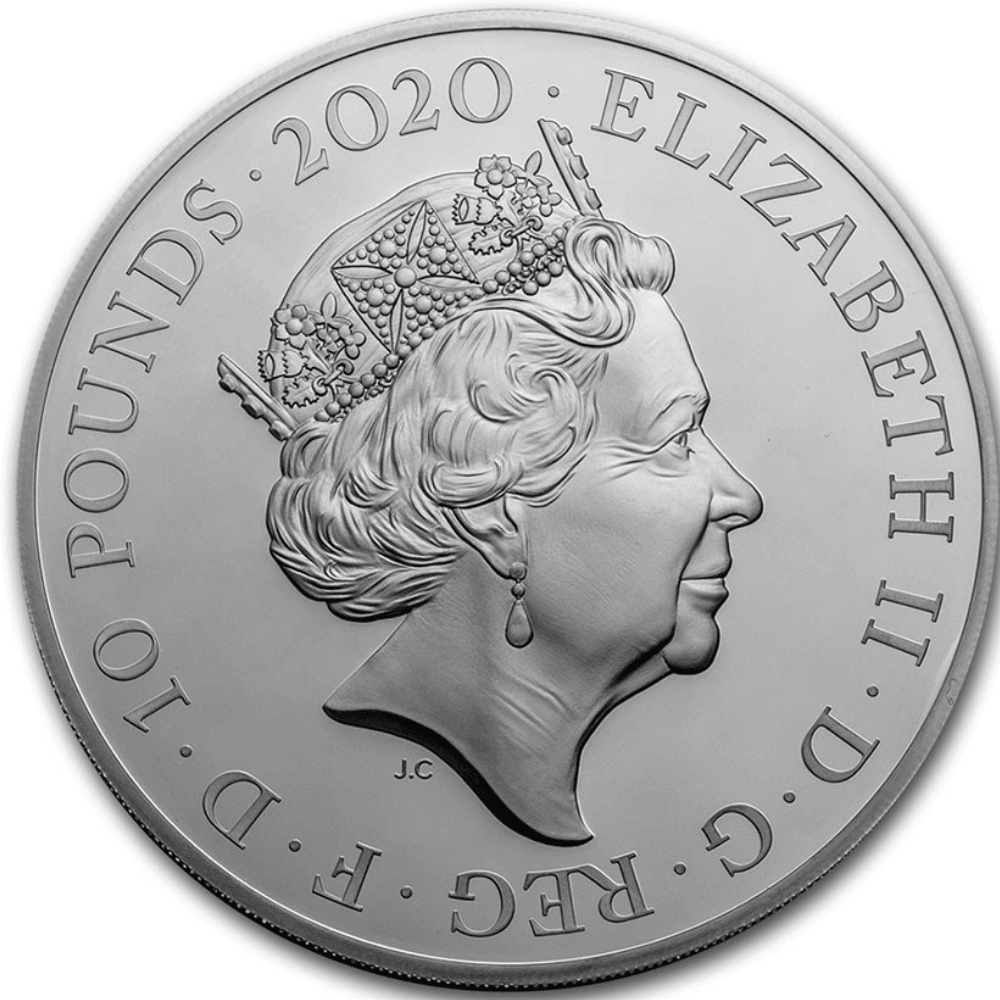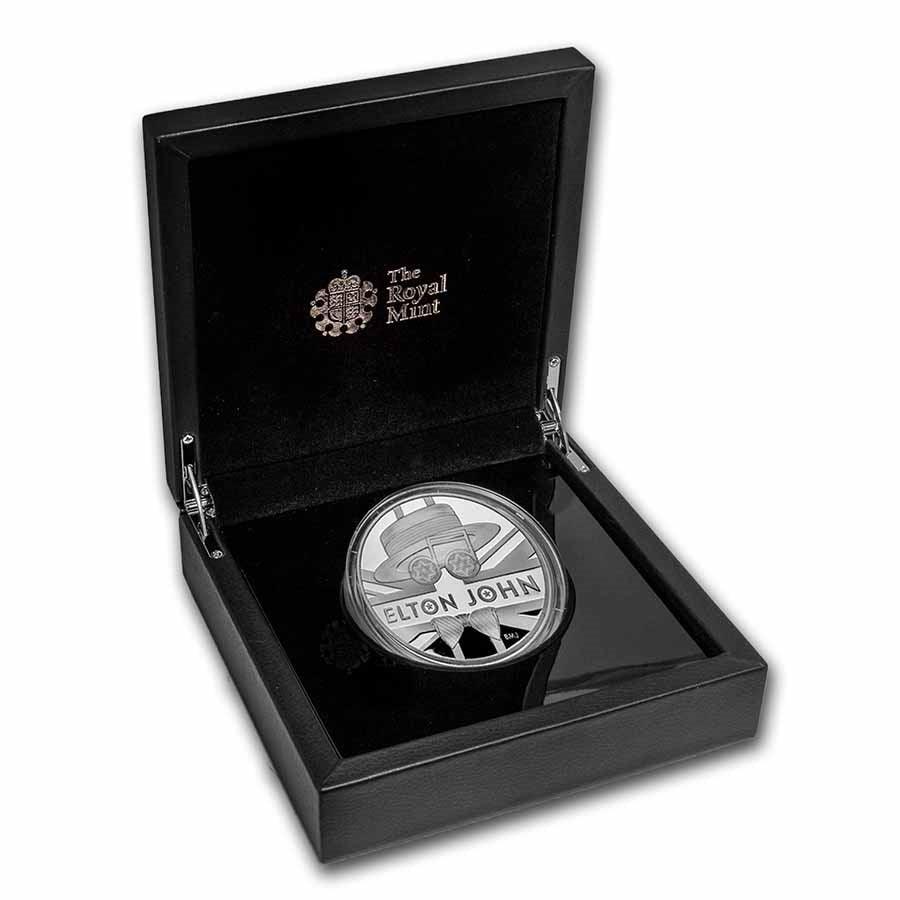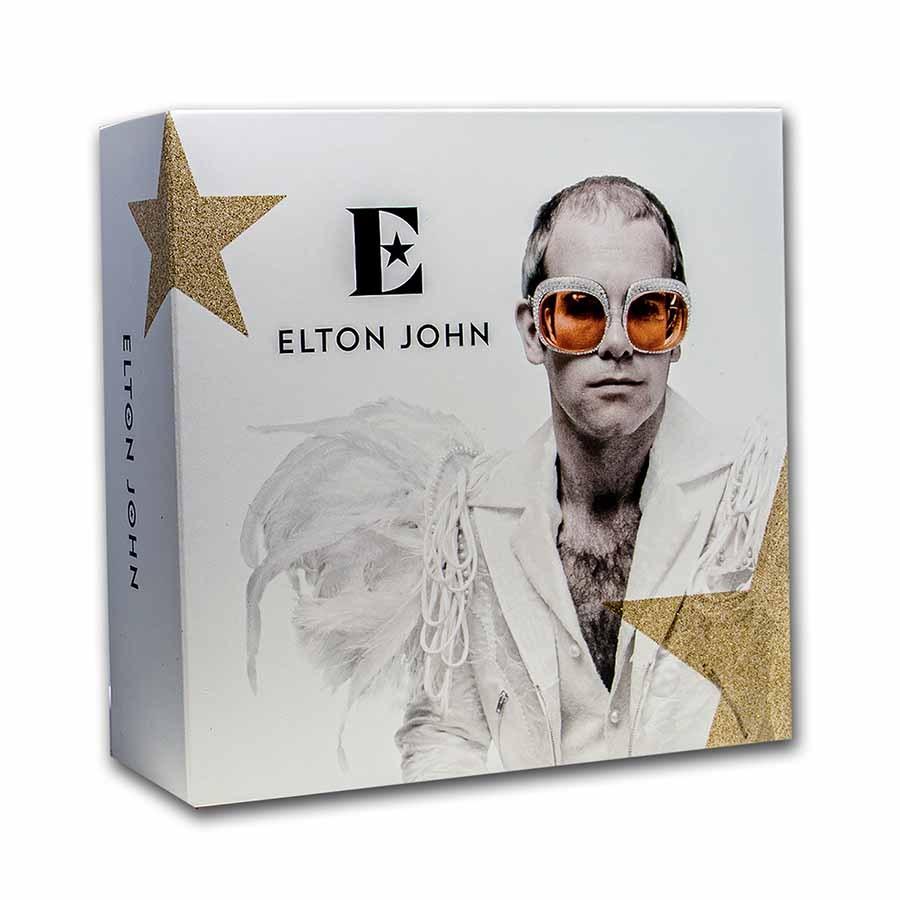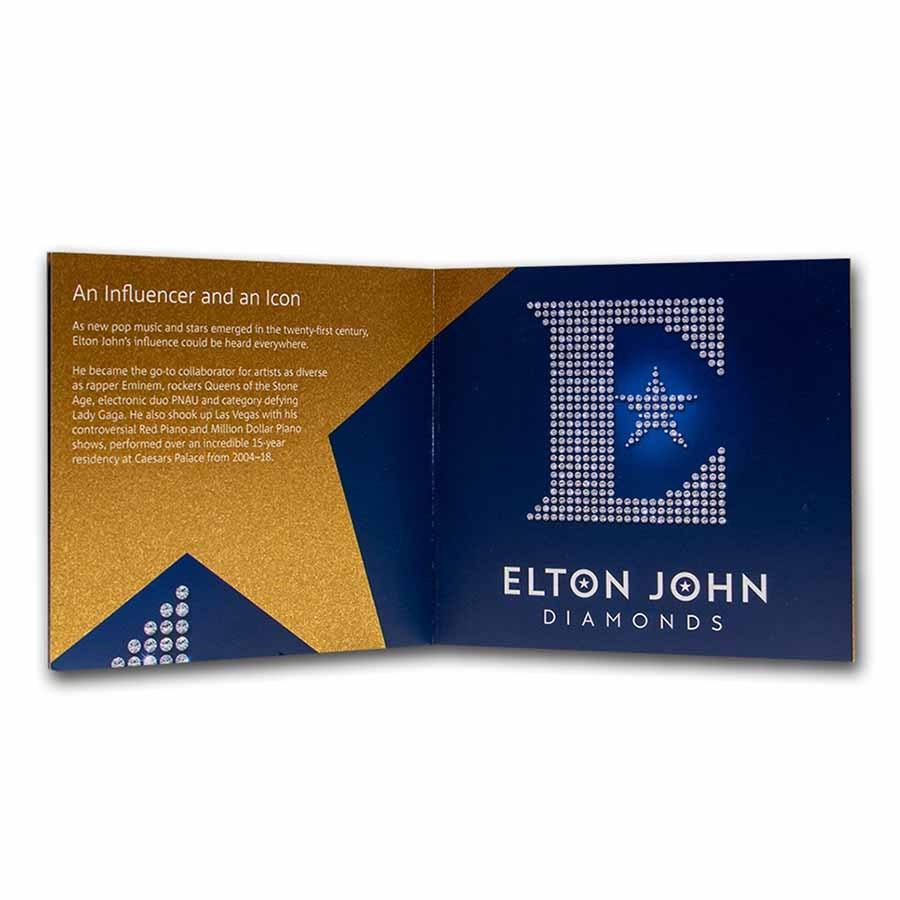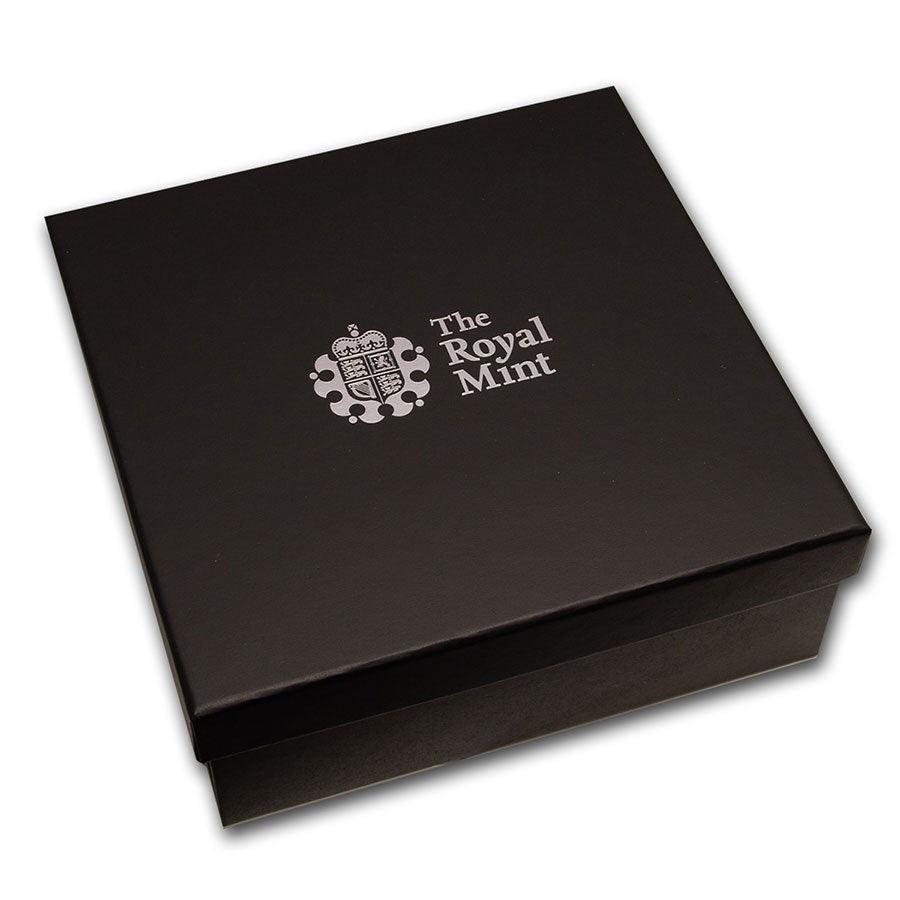 ELTON JOHN Music Legends 5 Oz Silver Coin 10 Pounds United Kingdom 2020
This wonderful 5 Oz Silver coin celebrates some of the country's most important artists – Elton John. The coin features a beautiful design, has a Proof quality and comes in a themed case, along with the Certificate of Authenticity. Limited mintage to 425 pieces worldwide!
In stock
The Elton John Music Legends 5 Oz Silver Coin is a stunning tribute to one of the most celebrated musicians in history. With a diameter of 65 mm and weighing in at 5 oz of pure silver, this coin is a true collector's item. The reverse of the coin features an intricate and detailed design showcasing Elton John at the piano. His iconic glasses and flamboyant style are captured perfectly in this stunning piece of art.
The obverse of the coin features the effigy of Her Majesty Queen Elizabeth II, which is the standard design on most coins in the Commonwealth. The coin is officially licensed by Elton John and struck at The Royal Mint, which adds to the prestige and value of the piece. The packaging for the coin has been designed with Elton John fans in mind, featuring his trademark star glasses and colorful graphics.
With the lowest mintage of the Music Legends series, this coin is expected to sell out quickly. The series pays tribute to the greatest musicians of all time, with Elton John being the latest addition. As a collector's item, this coin will only increase in value over time, making it a wise investment for any fan of Elton John or coin collector. The attention to detail and quality of the coin is exceptional, making it a must-have for anyone who appreciates the artistry and talent of the Rocket Man himself.
The Elton John Music Legends 5 Oz Silver Coin is not just a celebration of his music and achievements, but a celebration of his influence on the world of art and culture. It is a fitting tribute to one of the most dynamic and iconic performers of our time, and a testament to his lasting legacy. With only a limited number of coins available, this is a unique opportunity to own a piece of history and pay homage to one of the greatest musicians of all time.