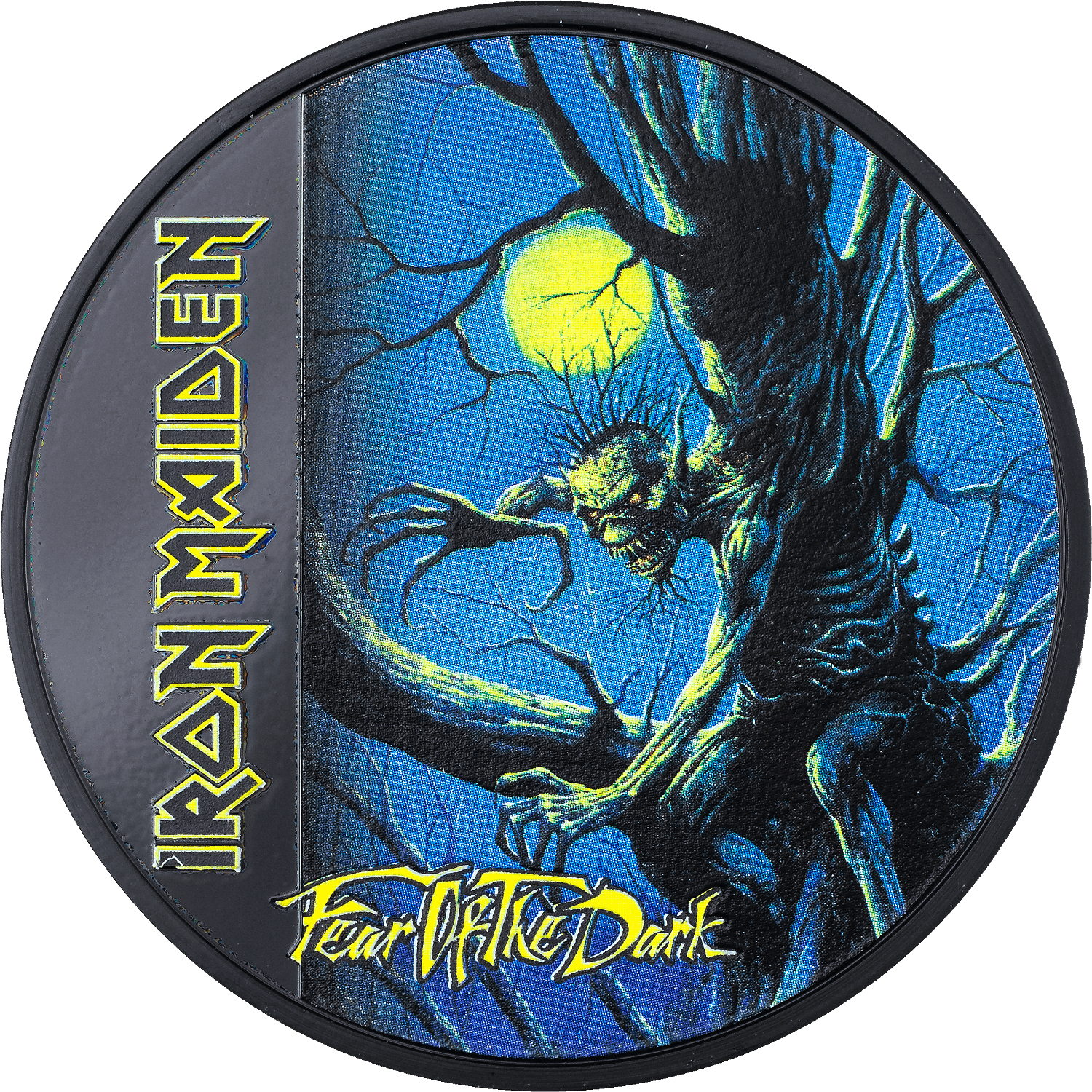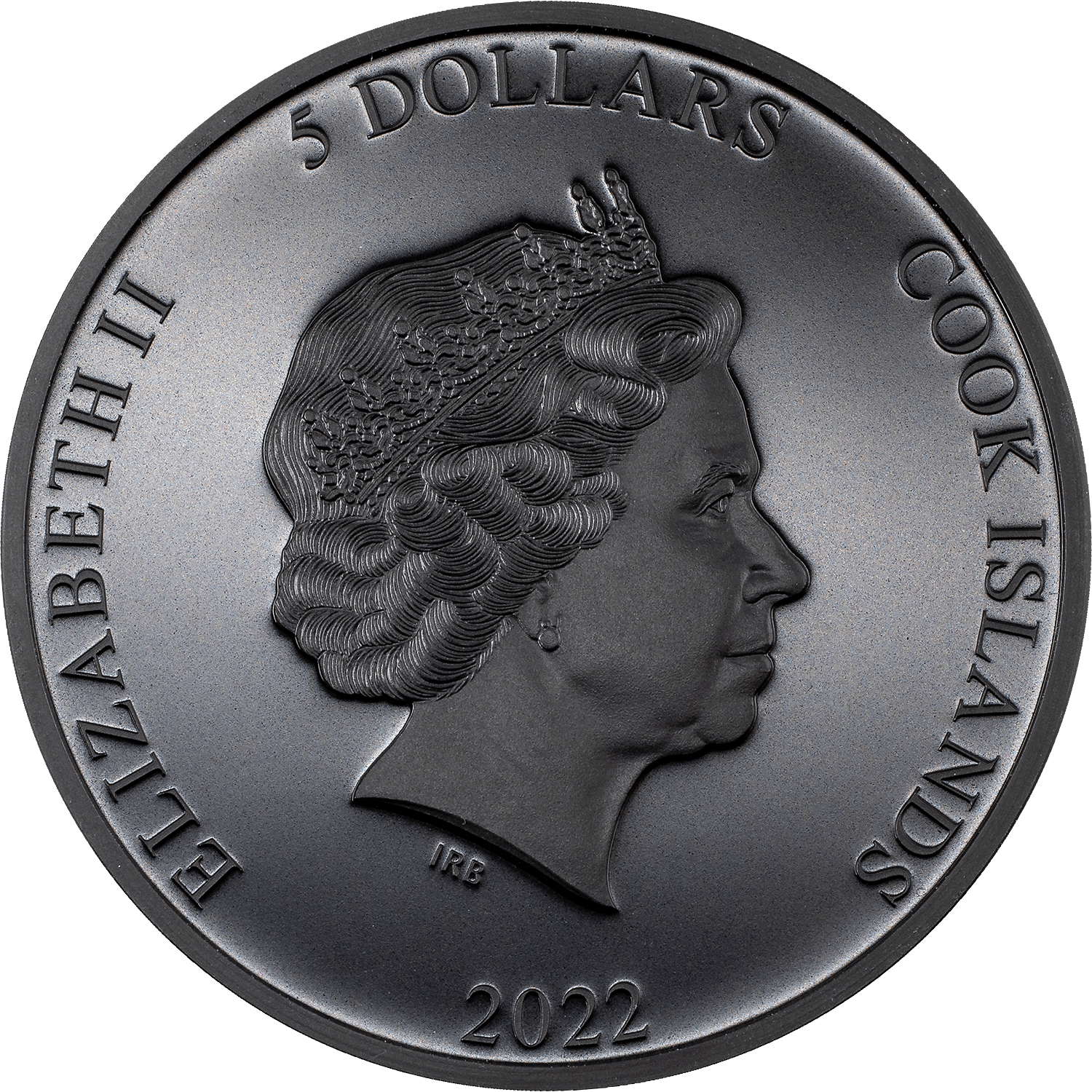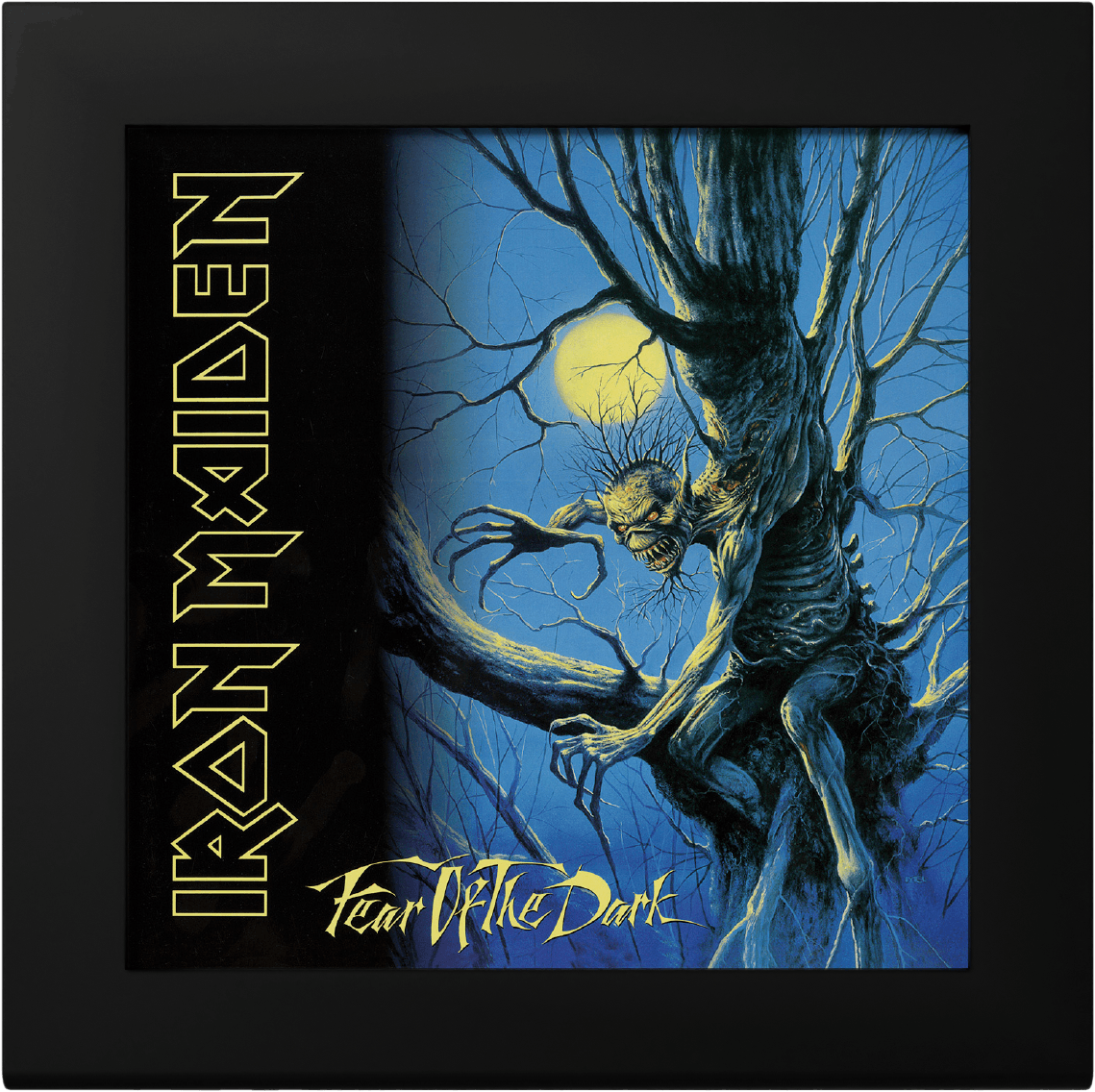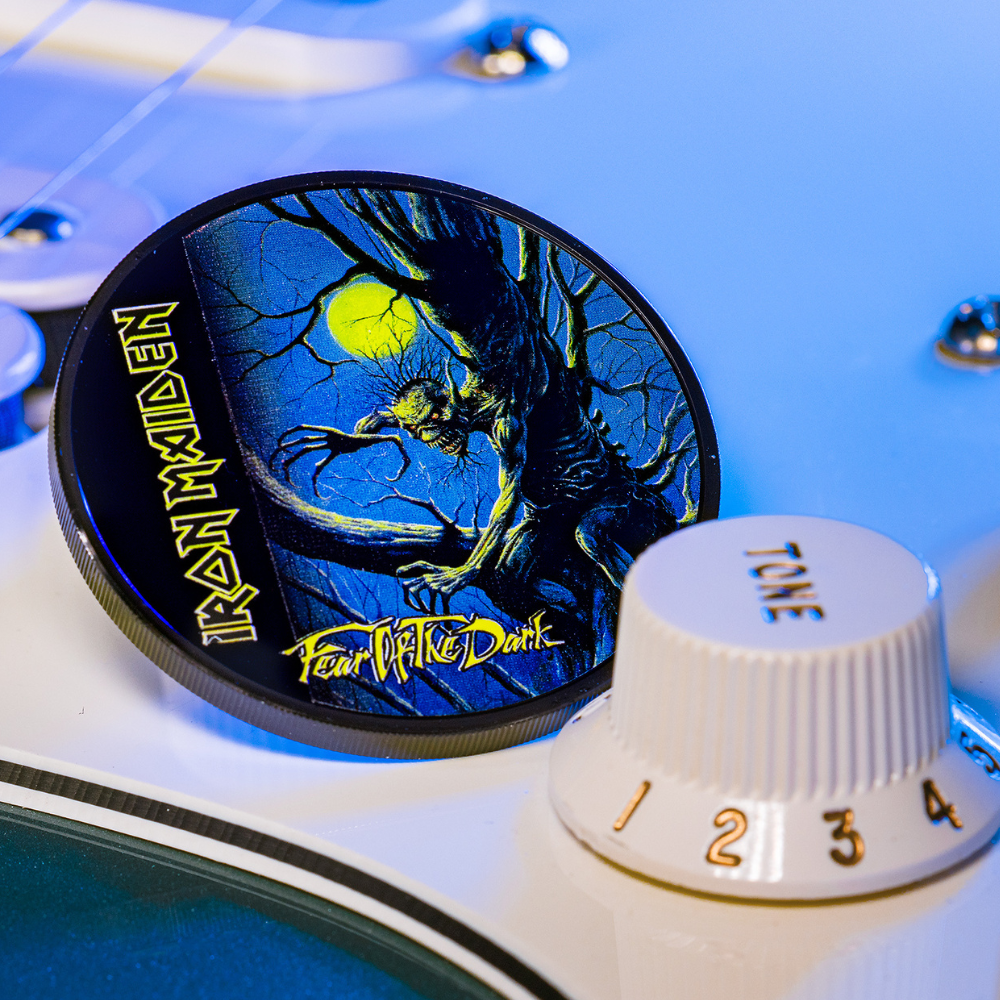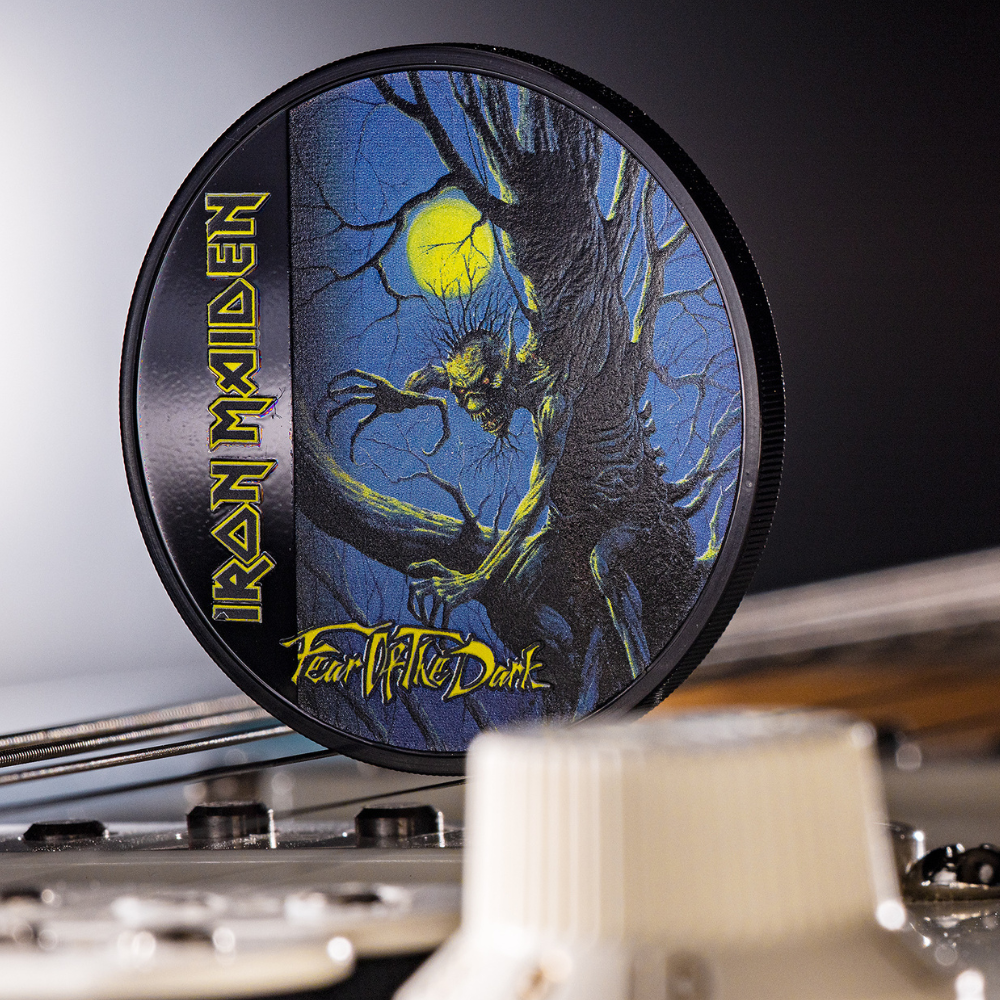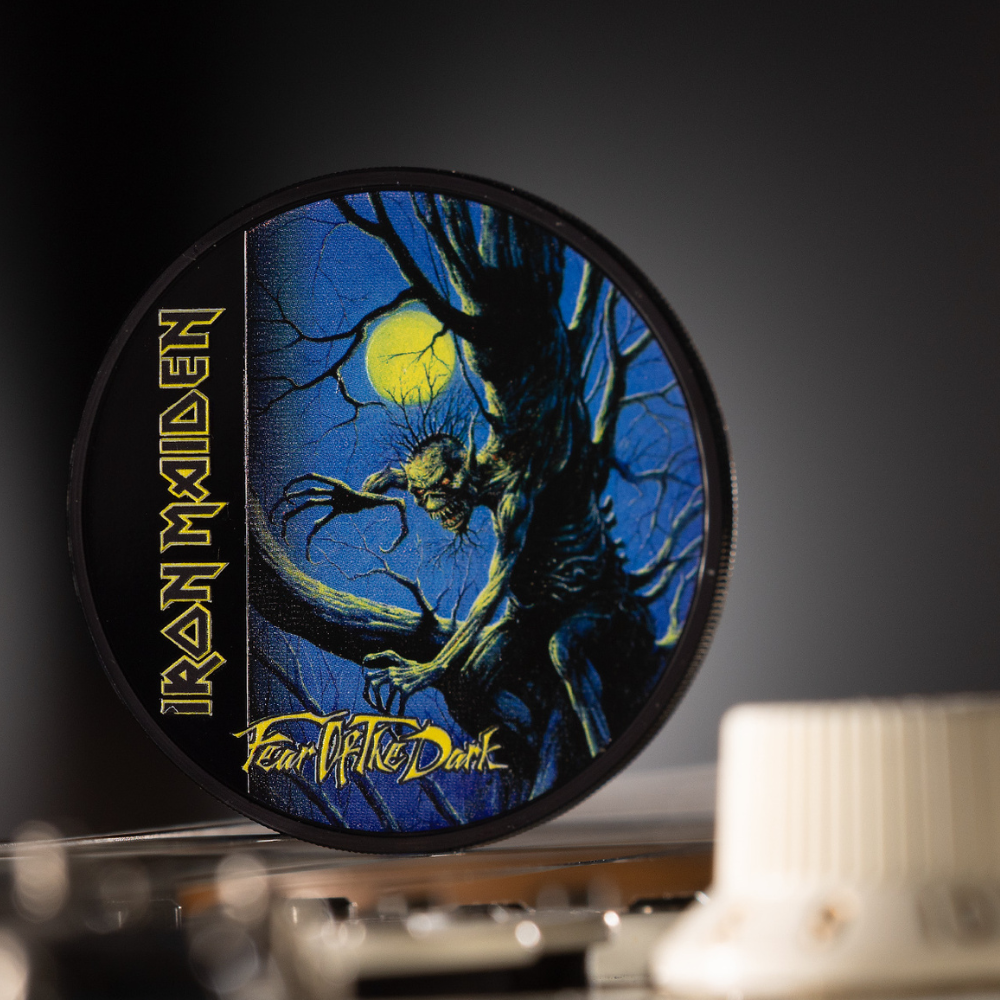 FEAR OF THE DARK Iron Maiden 1 Oz Silver Coin $5 Cook Islands 2022
This 1 Oz Silver coin celebrates the 30th Anniversary of the album «Fear of the Dark». Legendary metal band Iron Maiden released the album in May 1992. The coin has Obsidian Black Proof quality and a fantastic design. It comes in a case, along with a Certificate of Authenticity. Limited mintage of 1922 pieces worldwide.
Only 1 unit left
Unleash the darkness and embrace the haunting melodies of Iron Maiden with the FEAR OF THE DARK Iron Maiden 1 Oz Silver Coin. This exceptional coin commemorates the 30th anniversary of the iconic album that captivated metal fans around the world. With its eerie and vampiric design, this coin pays homage to the legendary music and imagery that define Iron Maiden's unique sound.
Crafted from 1 ounce of pure silver, this coin showcases the quality and craftsmanship that fans have come to expect from Iron Maiden memorabilia. With a diameter of 38.61 mm, it offers a substantial size that allows the intricate details of the design to truly shine. The black proof finish adds a dark and atmospheric touch, perfectly capturing the essence of the album's theme.
The obverse of the coin features a striking depiction of Eddie, Iron Maiden's iconic mascot, in his Nosferatu-inspired form. With his haunting gaze and sinister grin, he lurks beneath the shimmering moon, embodying the fearsome spirit of the album's title. The intricate detailing brings Eddie to life, making this coin a must-have for any Iron Maiden fan or collector.
Limited to a mintage of 1992 coins, this exclusive piece is a true collector's item. Whether you're a devoted Iron Maiden fan, a lover of unique and striking coins, or simply appreciate the artistry and legacy of this legendary band, the FEAR OF THE DARK Iron Maiden 1 Oz Silver Coin is a must-add to your collection.
Celebrate the enduring power of Iron Maiden's music and the atmospheric allure of "Fear of the Dark" with this exceptional silver coin. Let the darkness envelop you as you hold a piece of metal history in your hands. Immerse yourself in the haunting melodies and iconic imagery that have made Iron Maiden one of the greatest metal bands of all time.
smartminting©
The smartminting© technology is a ground-breaking advancement in contemporary numismatics that permits an unparalleled level of ultra-high relief, and it establishes novel benchmarks in the coin industry.
This technology enables the production of standard weight coins with larger diameters, while maintaining high relief height.

It also allows for coins with greatly reduced weight to maintain standard relief heights and permits coins with only slightly increased weight to exhibit high reliefs.