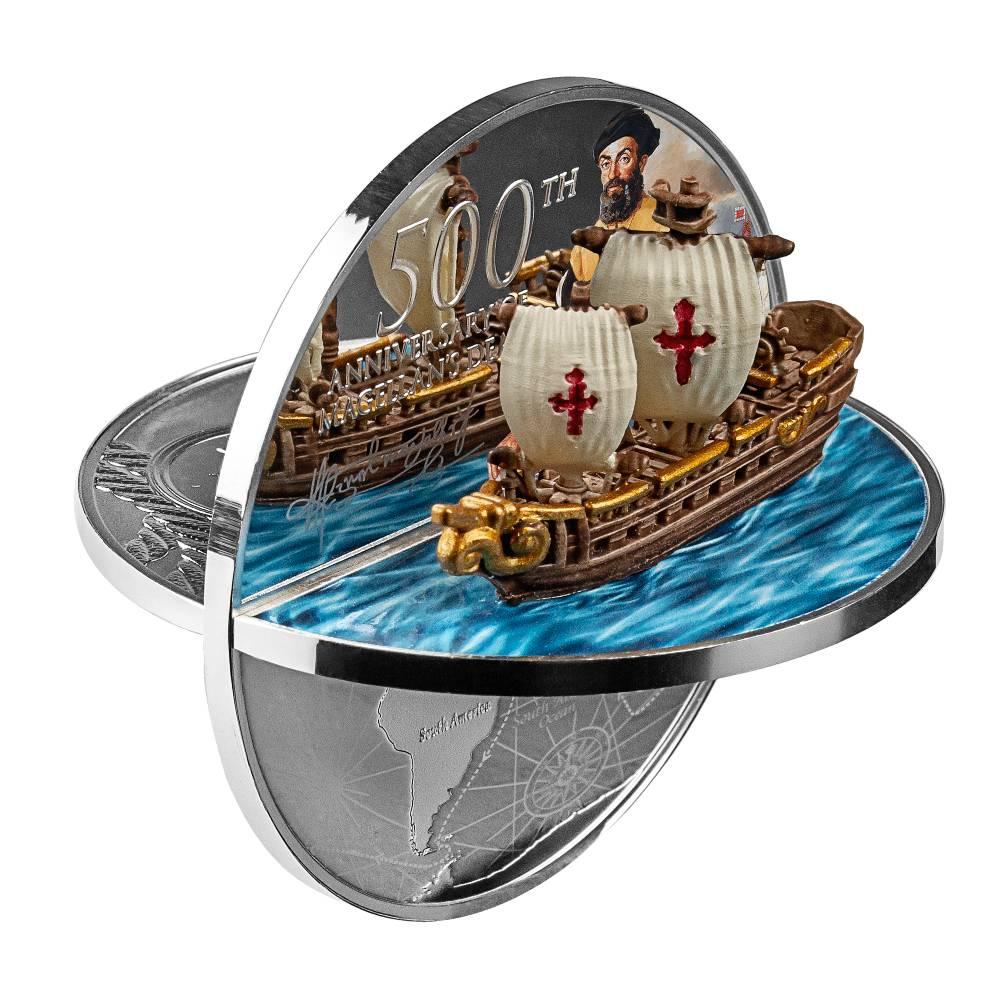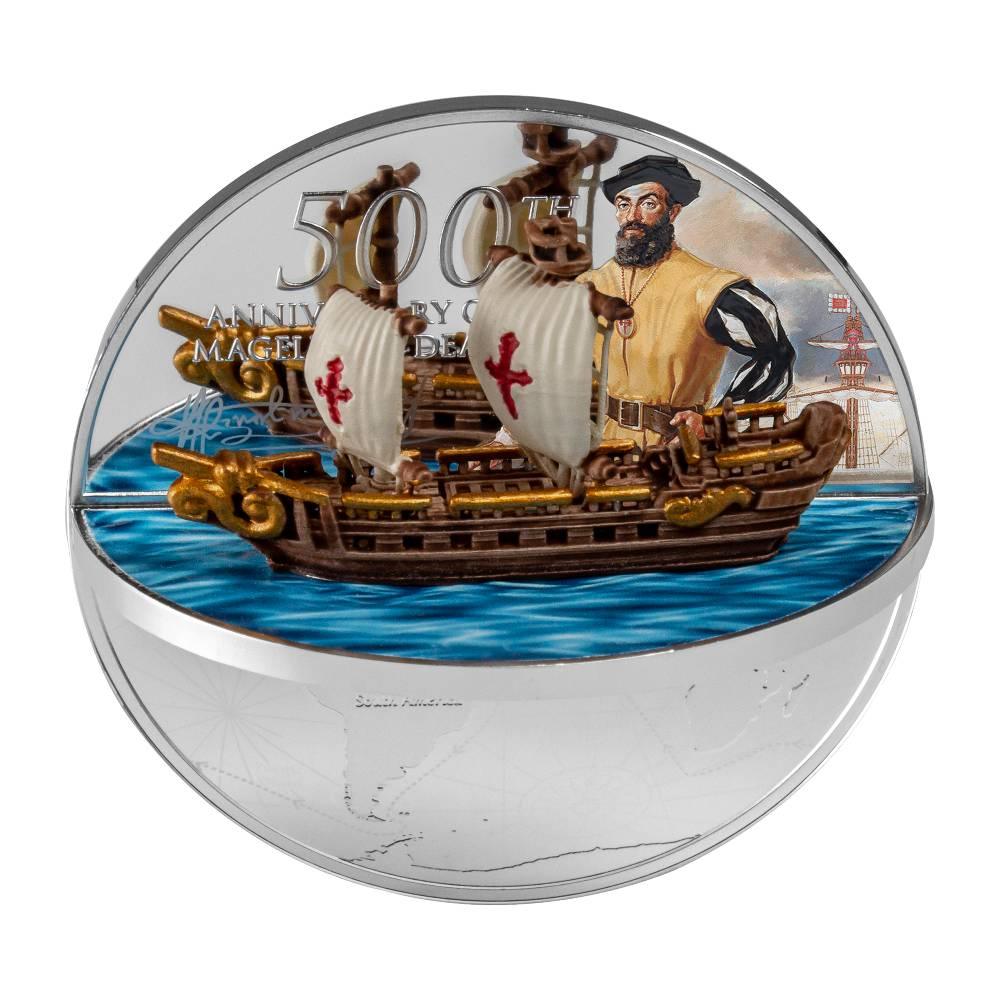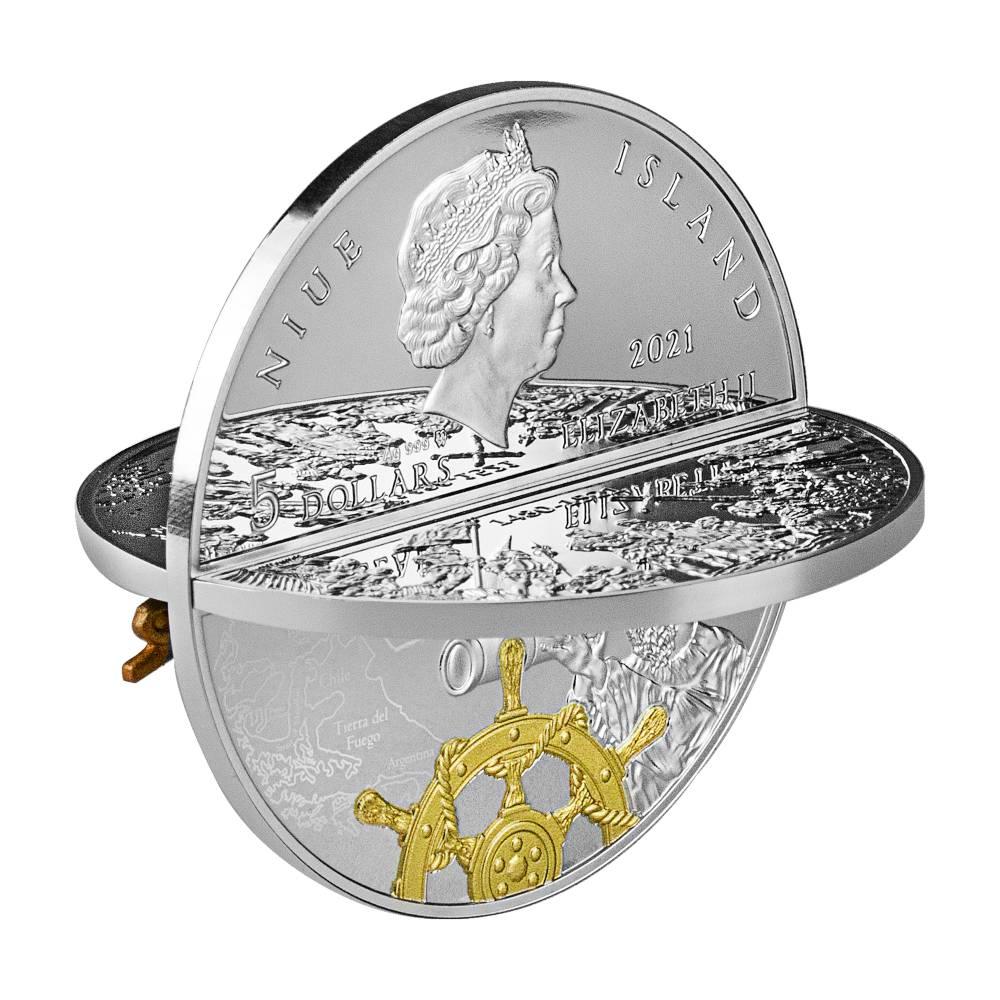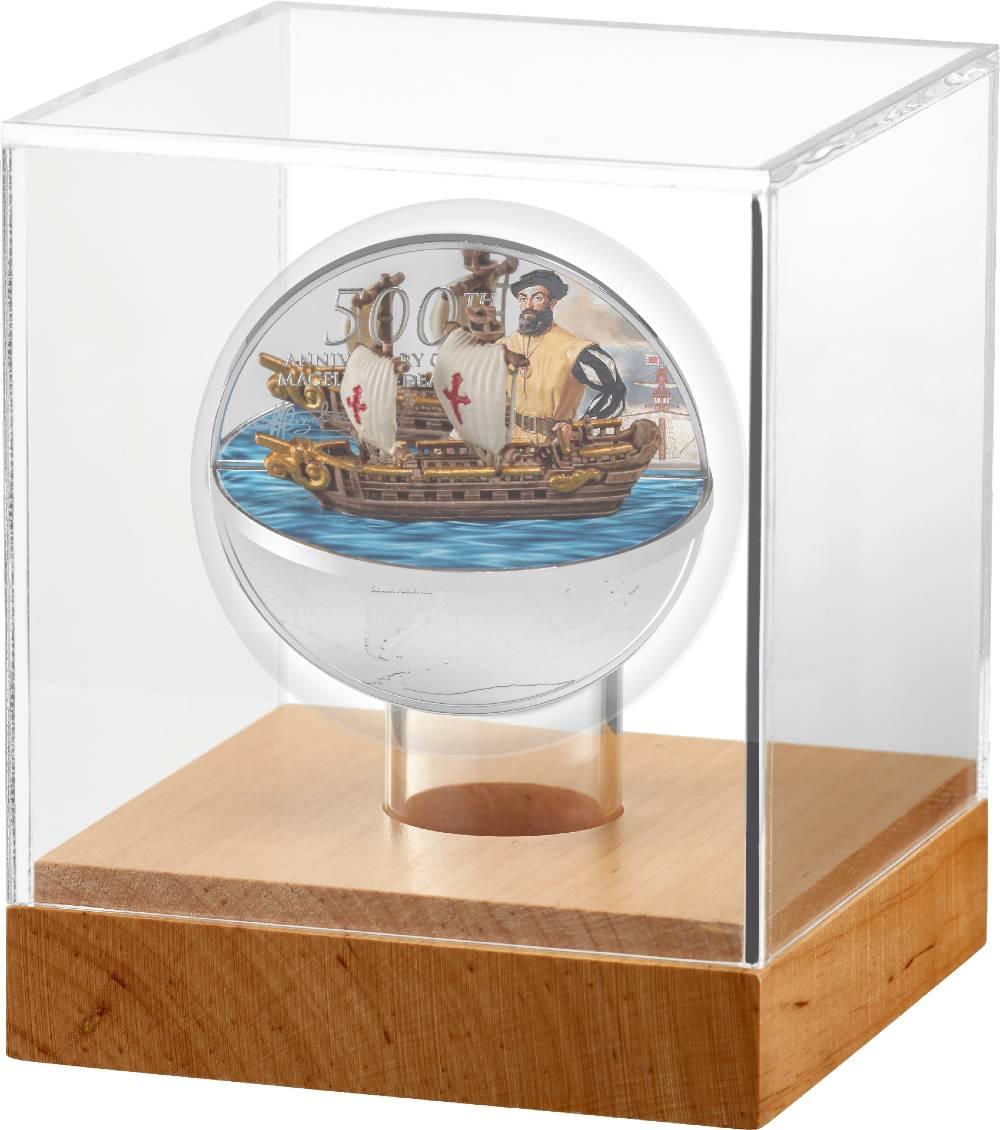 FERDINAND MAGELLAN 3D Shape 500th Anniversary 2 Oz Silver Coin $5 Niue 2021
This impressive 2 Oz Silver coin commemorates the 500th Anniversary of Ferdinand Magellan's death. The coin has a particular shape and a realistic coloration, a Proof quality with a 3D crystal insert and comes in a special case, along with the Certificate of Authenticity. Limited mintage of only 333 pieces worldwide!
Journey back in time and celebrate the 500th anniversary of Ferdinand Magellan's historic circumnavigation with the FERDINAND MAGELLAN 3D Shape 500th Anniversary 2 Oz Silver Coin. This exceptional coin pays homage to the renowned explorer who paved the way for global navigation and discovery.
Crafted with utmost precision and attention to detail, this coin features a range of innovative techniques that bring Magellan's remarkable voyage to life. The 2 oz silver coin, composed of 0.999 pure silver, showcases a diameter of 50 mm, providing ample space for the intricate design elements that make this piece truly extraordinary.
The coin's quality is presented in stunning proof finish, accentuating the intricate details and enhancing the visual appeal of the design. It is a testament to the craftsmanship and expertise of the minting process, ensuring that each coin is a work of art in its own right.
This limited edition coin has a mintage of only 333 pieces worldwide, making it a highly coveted and rare collectible. Each coin is individually numbered, further adding to its exclusivity and value. As a proud owner of this coin, you will join a select group of enthusiasts who appreciate the significance of Ferdinand Magellan's incredible achievement.
The FERDINAND MAGELLAN 3D Shape 500th Anniversary 2 Oz Silver Coin incorporates various innovative techniques to bring depth and dimension to the design. Utilizing digital printing, the intricate artwork captures the essence of Magellan's voyage, portraying the awe-inspiring beauty of the seas he traversed. The inclusion of Swarovski Elements crystals adds a touch of brilliance, sparkling like stars in the night sky.
Furthermore, the coin features a laser mat finish, enhancing the overall texture and creating a unique tactile experience. The pièce de résistance is the remarkable 3D insert, which brings Magellan's ship to life. This three-dimensional element adds a sense of realism and immersion, transporting you back to the historic voyage that forever changed the course of human exploration.
The FERDINAND MAGELLAN 3D Shape 500th Anniversary 2 Oz Silver Coin is not merely a coin; it is a tribute to the spirit of adventure and exploration. It is a collector's dream, a precious memento of one of the greatest maritime journeys in history. Acquire this remarkable coin and embark on your own voyage of discovery as you commemorate Ferdinand Magellan's enduring legacy.