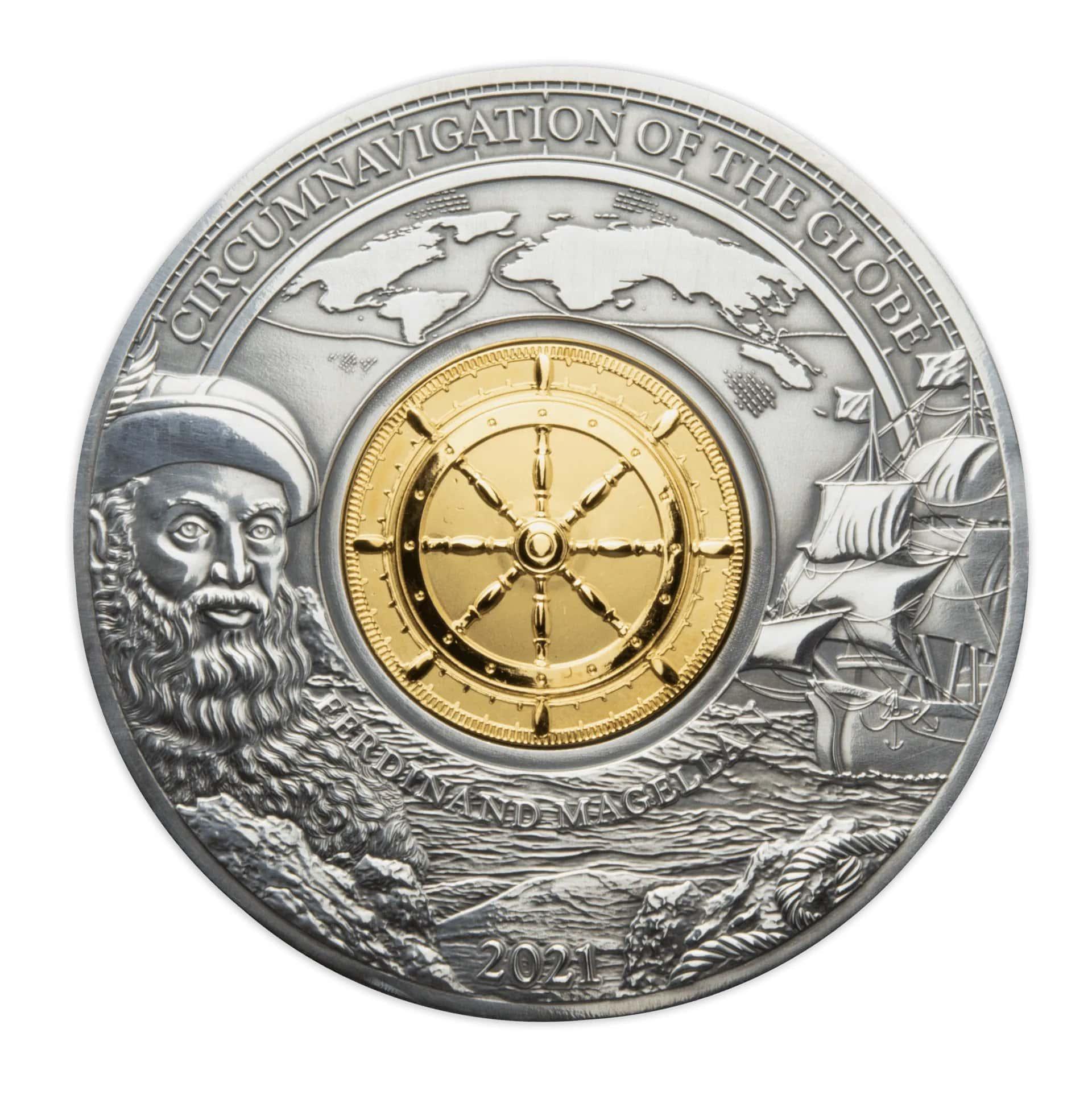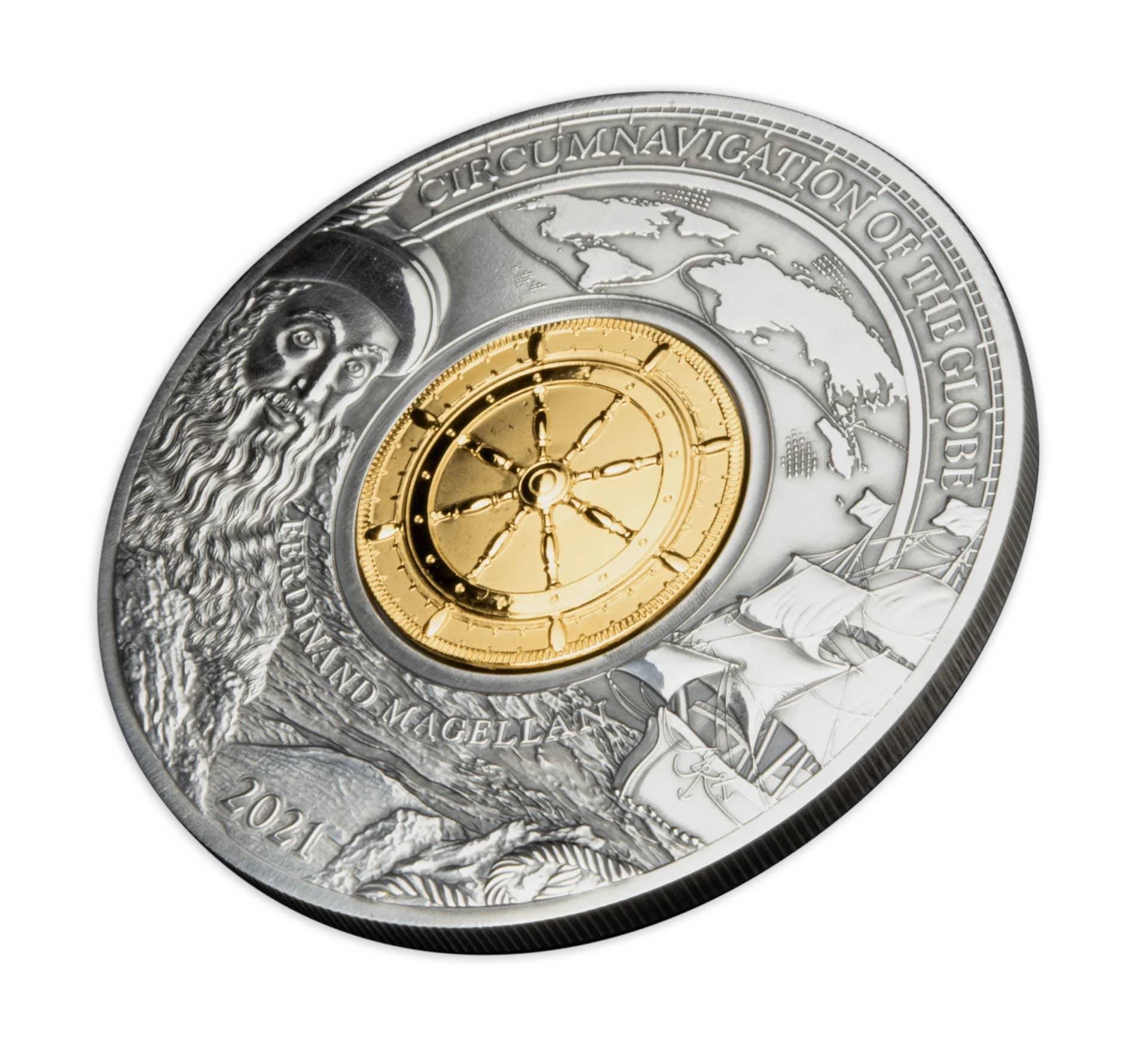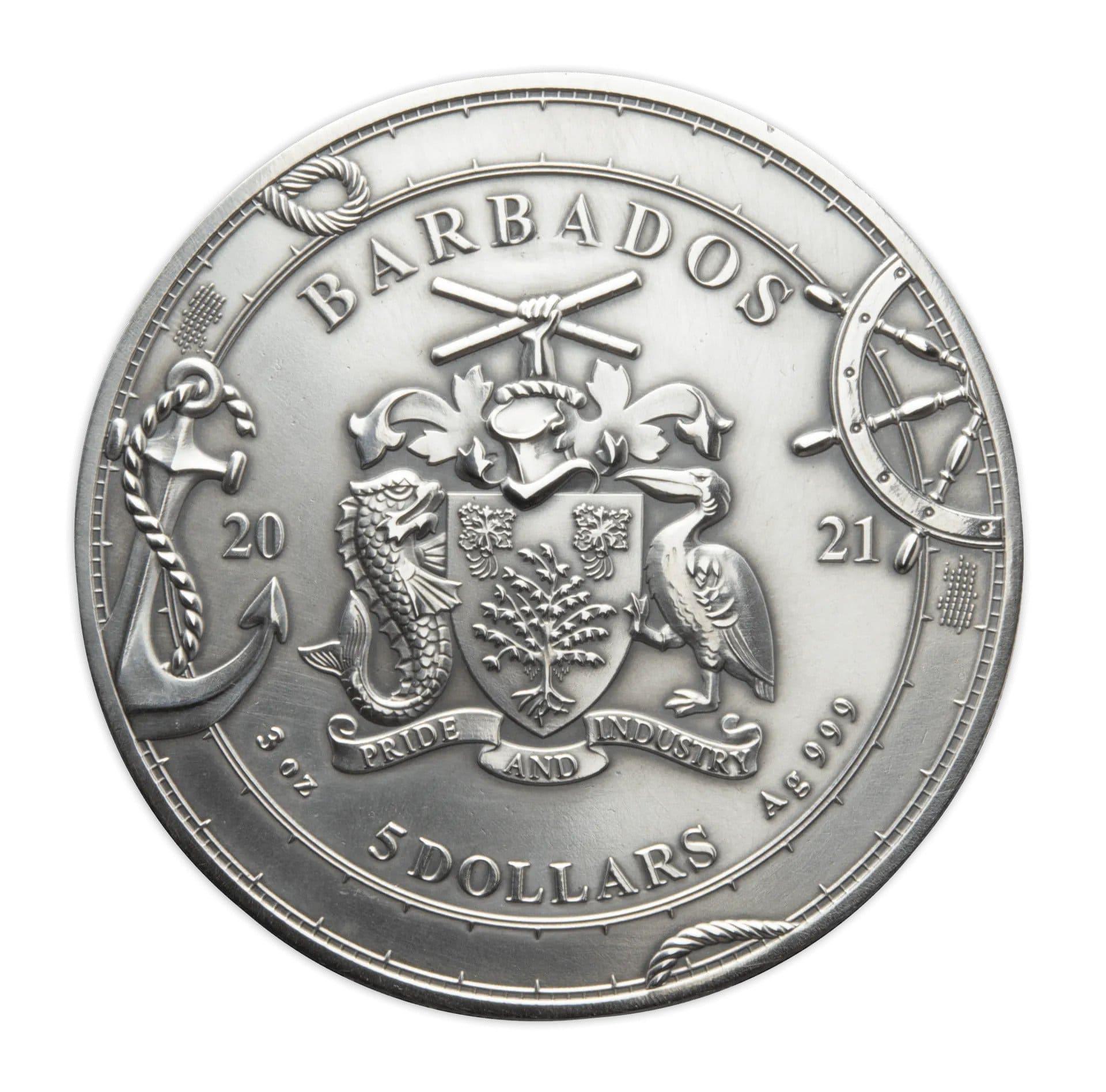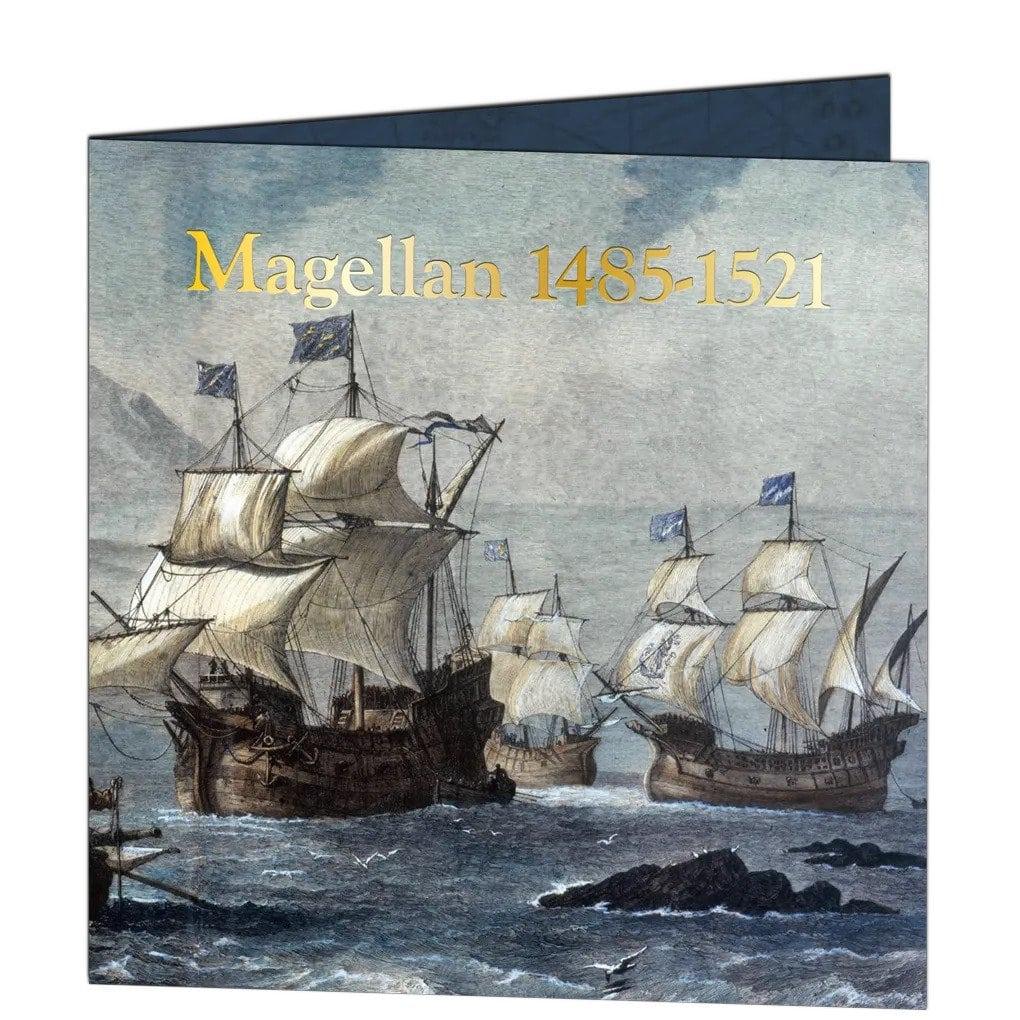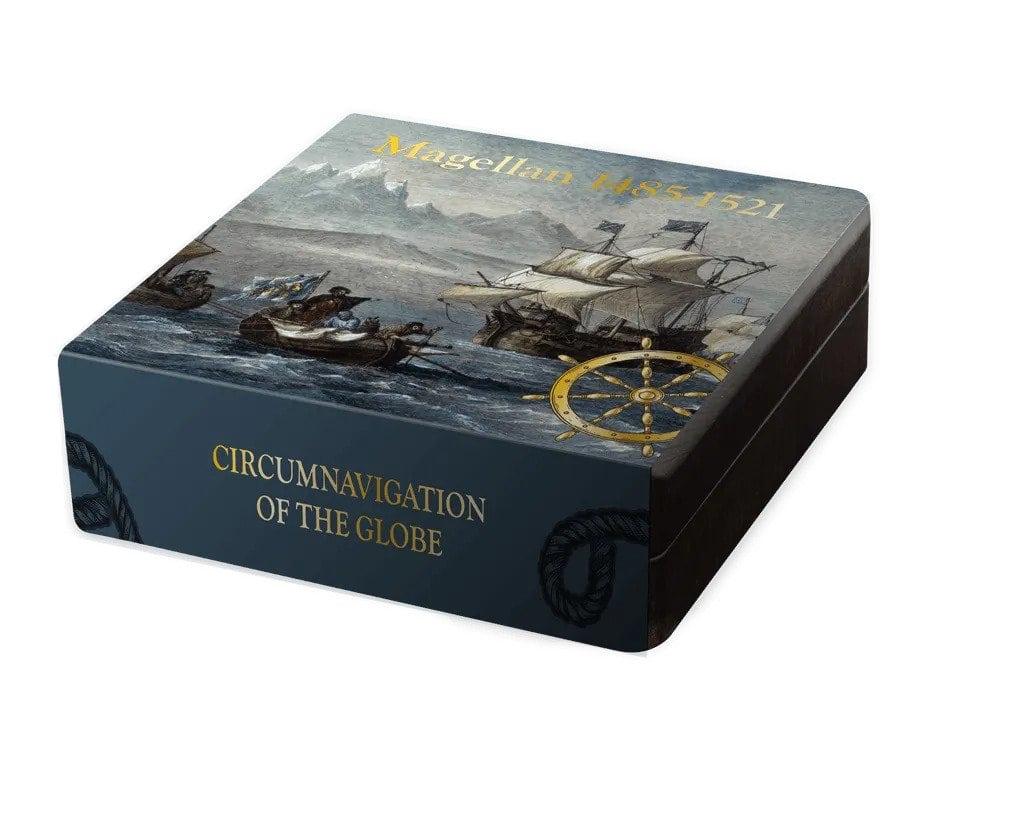 FERDINAND MAGELLAN 500th Anniversary 3 Oz Silver Coin $5 Barbados 2021
This beautiful 3 Oz Silver coin is dedicated to Ferdinand Magellan, the first human who sailed around the world. The coin has a Gold plated inlay with a marvellous design, has an Antique Finish quality and comes in a case, along with its Certificate of Authenticity. Limited mintage to 999 pieces worldwide!
Celebrate the remarkable achievement of Ferdinand Magellan with the Ferdinand Magellan 500th Anniversary 3 Oz Silver Coin. This coin pays homage to the renowned explorer who embarked on the first circumnavigation of the world, a feat that forever changed our understanding of the globe. In commemoration of the 500th anniversary of Magellan's death, this coin captures the spirit of adventure and discovery that defined his historic voyage.

Immerse yourself in the brilliance of this innovative coin, featuring a movable wheel inlay that symbolizes the journey taken by Magellan and his crew. The intricate design and craftsmanship of the coin bring to life the determination and skill of these explorers as they navigated uncharted waters and faced countless challenges. As you hold this coin in your hands, you can feel a connection to the bravery and resilience that Magellan demonstrated throughout his historic expedition.

The Ferdinand Magellan 500th Anniversary Silver Coin is a testament to the artistry and attention to detail. The special Enamel Coating Finish not only enhances the visual appeal of the coin but also provides protection to the Gold Plated center, allowing you to interact with it directly. This unique feature allows you to truly appreciate the craftsmanship and design, as well as the significance of Magellan's accomplishments.

Each coin is delivered in an exclusive wooden single box, adding a touch of elegance and sophistication to your collection. Additionally, the coin is accompanied by an individually numbered Certificate of Authenticity, certifying its limited mintage and ensuring its place as a cherished collector's item.

Join us in celebrating the legacy of Ferdinand Magellan and the indomitable spirit of exploration. The Ferdinand Magellan 500th Anniversary 3 Oz Silver Coin serves as a timeless tribute to this remarkable individual and his groundbreaking achievement. Own a piece of history and embark on your own voyage of discovery with this exceptional coin.