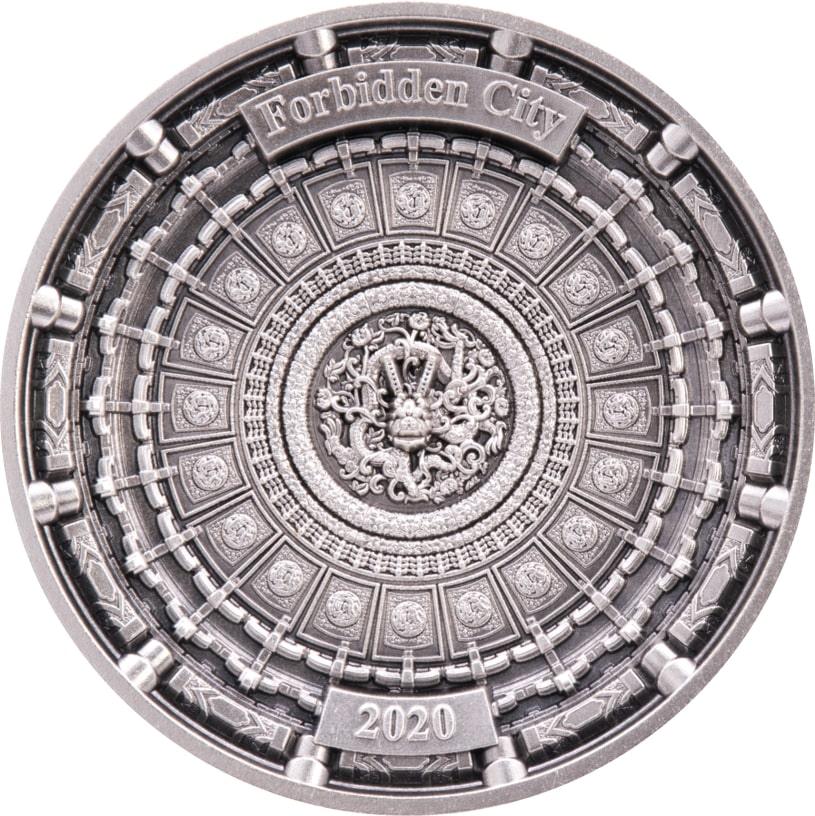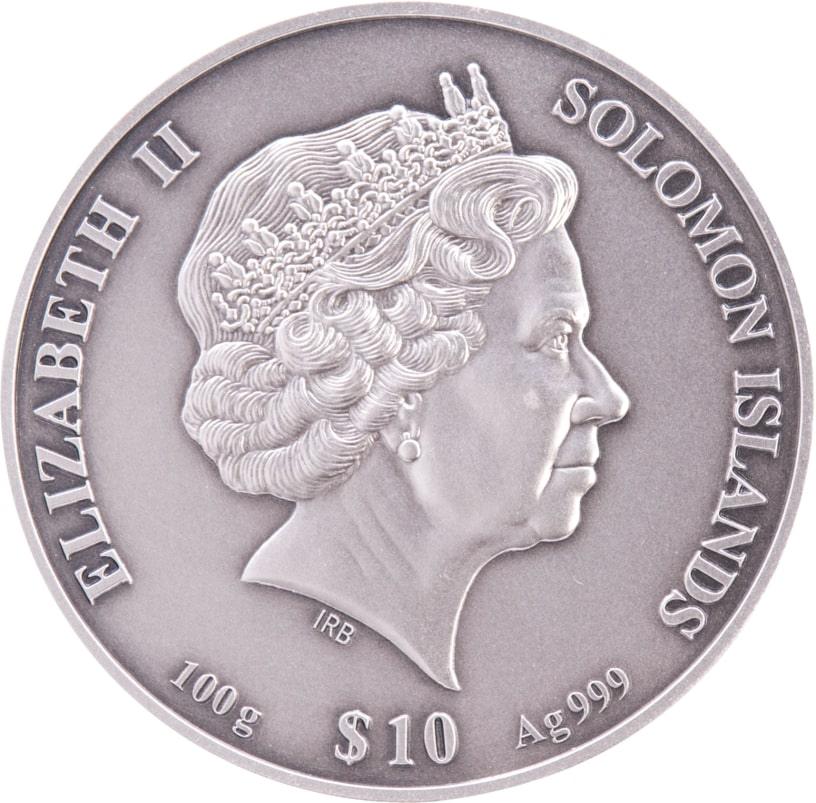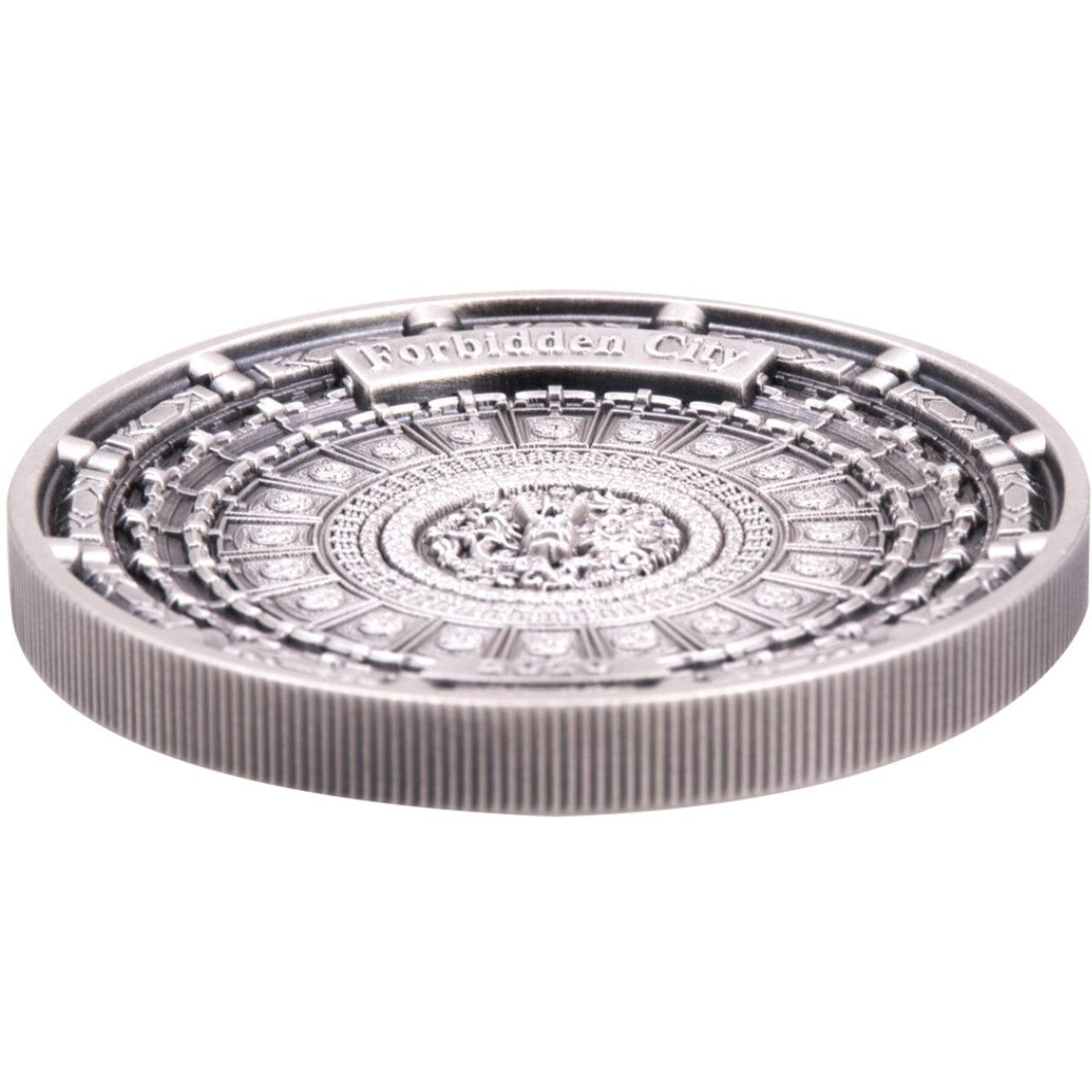 FORBIDDEN CITY 4 Layer Silver Coin $10 Solomon Islands 2020
This amazing Silver coin is part of the wonderful "4 Layers" series, and it is dedicated to the wonderful Forbidden City. The dome shape creates a unique 3D effect showing astonishing details. The coin has an Antique Finish quality and comes in a beautiful case, along with the Certificate of Authenticity. Limited mintage to only 999 pieces worldwide!
Experience the grandeur and history of Beijing's Imperial Palace, the Forbidden City, with our exquisite Forbidden City 4 Layer Silver Coin. This remarkable coin celebrates 600 years of the iconic palace, once the residence of China's last emperor, and showcases its awe-inspiring design that is sure to captivate collectors and history enthusiasts alike.

Struck from 100 grams of pure silver, this strictly limited coin pays homage to the UNESCO World Heritage site that holds immense cultural and historical significance. The Forbidden City's architectural marvels and rich symbolism are masterfully portrayed on this coin, making it a true treasure for numismatists.

Using a spectacular multilayer minting technique, the Forbidden City Coin creates a unique and lively 3D effect, bringing the intricate design of the palace's dome to life. Each layer meticulously captures the architectural details, showcasing the beauty and intricacy of the Forbidden City's architecture. The result is a coin that is visually stunning and truly immersive, allowing you to appreciate the grandeur and splendor of this iconic landmark.

Previous editions of the Forbidden City Gold Coin series have seen overwhelming demand, with every single coin being sold out. This testament to its popularity is a testament to the coin's exceptional craftsmanship and design. Now, the Forbidden City 4 Layer Silver Coin presents a new opportunity to own a piece of history and experience the magnificence of the Forbidden City firsthand.

Don't miss your chance to be captivated by the impressive design and celebrate the 600-year legacy of Beijing's Imperial Palace. The Forbidden City 4 Layer Silver Coin is a true testament to the grandeur of the palace and a remarkable addition to any collection. Experience the rich history and architectural marvels of the Forbidden City in a new and exciting way with this stunning commemorative coin.