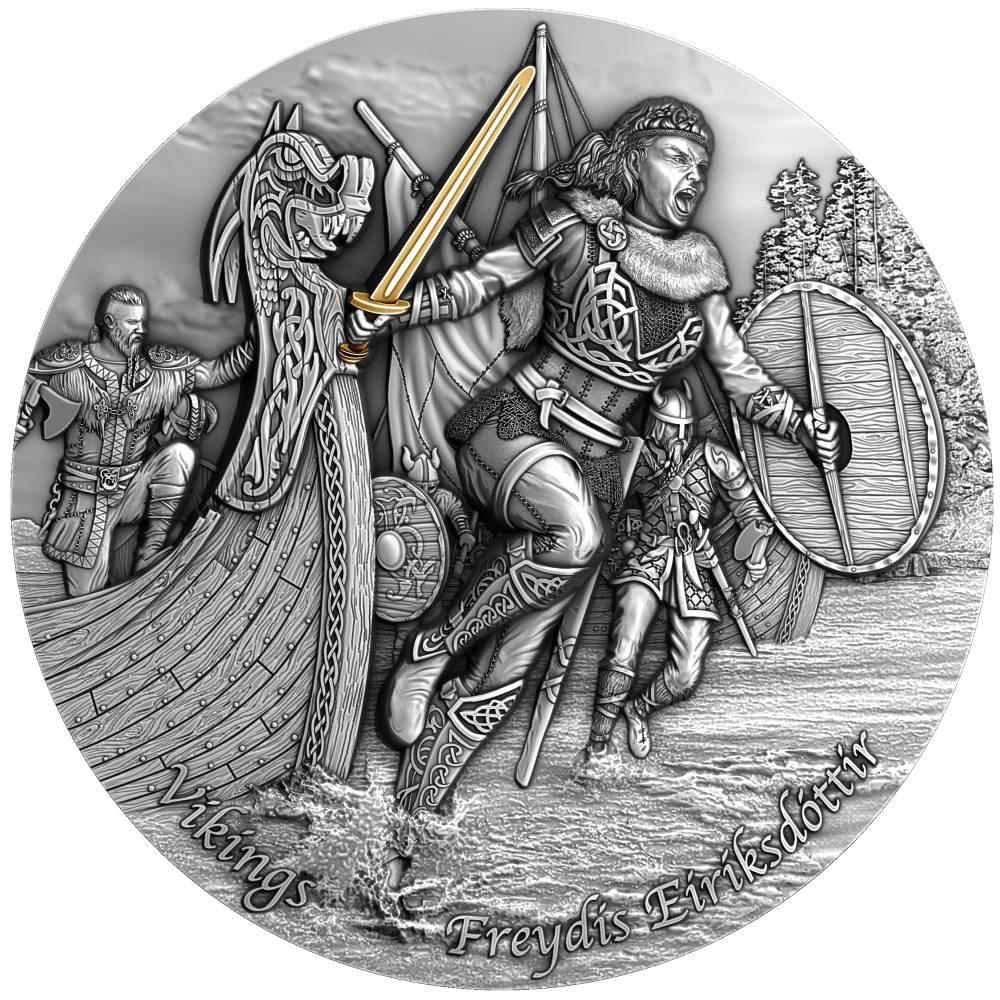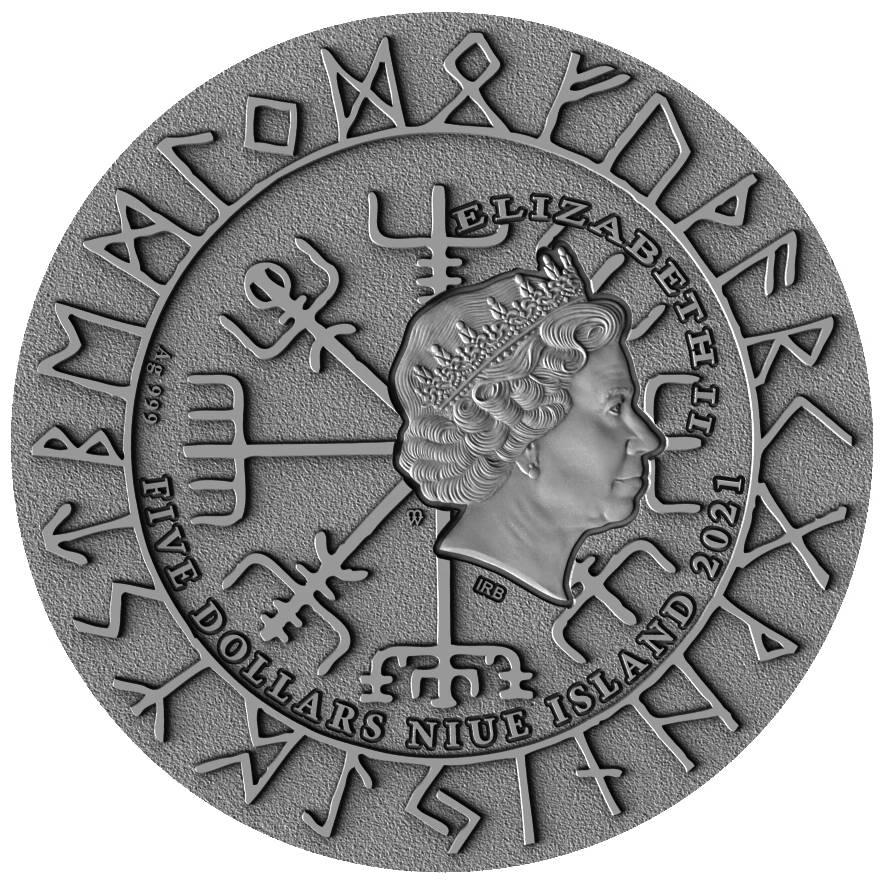 FREYDIS EIRIKSDOTTIR Vikings 2 Oz Silver Coin $5 Niue 2021
Unleash your inner warrior and embark on a journey to the Viking age with the Freydis Eiriksdottir 2 Oz Silver Coin. Crafted from 0.999 pure silver, this exceptional coin pays tribute to the legendary Viking explorer and warrior, Freydis Eiriksdottir.
Measuring 45 mm in size, this coin captures the essence of Viking heritage with its antique finish. The antique quality gives the coin a weathered and aged appearance, adding depth and character to the design. It evokes a sense of timelessness, transporting you back to the fierce and adventurous era of the Vikings.
The technique of gilding is skillfully applied to enhance the coin's aesthetic appeal. Gilded highlights bring certain elements of the design to life, adding a touch of elegance and richness. The selective gilding accentuates Freydis Eiriksdottir's armor, weaponry, and intricate details of her attire, creating a stunning visual contrast against the antique silver background.
The Ultra High relief technique is employed to create a sense of depth and texture in the coin's design. The raised elements give the artwork a three-dimensional effect, making it appear more lifelike and dynamic. Every intricate detail, from Freydis Eiriksdottir's fierce expression to the intricate patterns of her armor, is beautifully brought to life through this technique.
Limited to just 333 pieces worldwide, the Freydis Eiriksdottir Silver Coin is a true collector's item. Owning this coin means owning a piece of Viking history and a symbol of courage and strength.
Immerse yourself in the world of the Vikings and honor the legacy of Freydis Eiriksdottir with this exquisite 2 Oz Silver Coin. It is not only a testament to the craftsmanship of the minting process but also a tangible connection to the fierce spirit and adventurous nature of the Viking warriors.
Composition: 0.999 Silver
Weight: 62.2 grams
Dimensions: 45.0 mm
Finish: Antique
Modifications: gilding, Ultra High relief
Mintage: 500
COA: Yes
Box: Yes