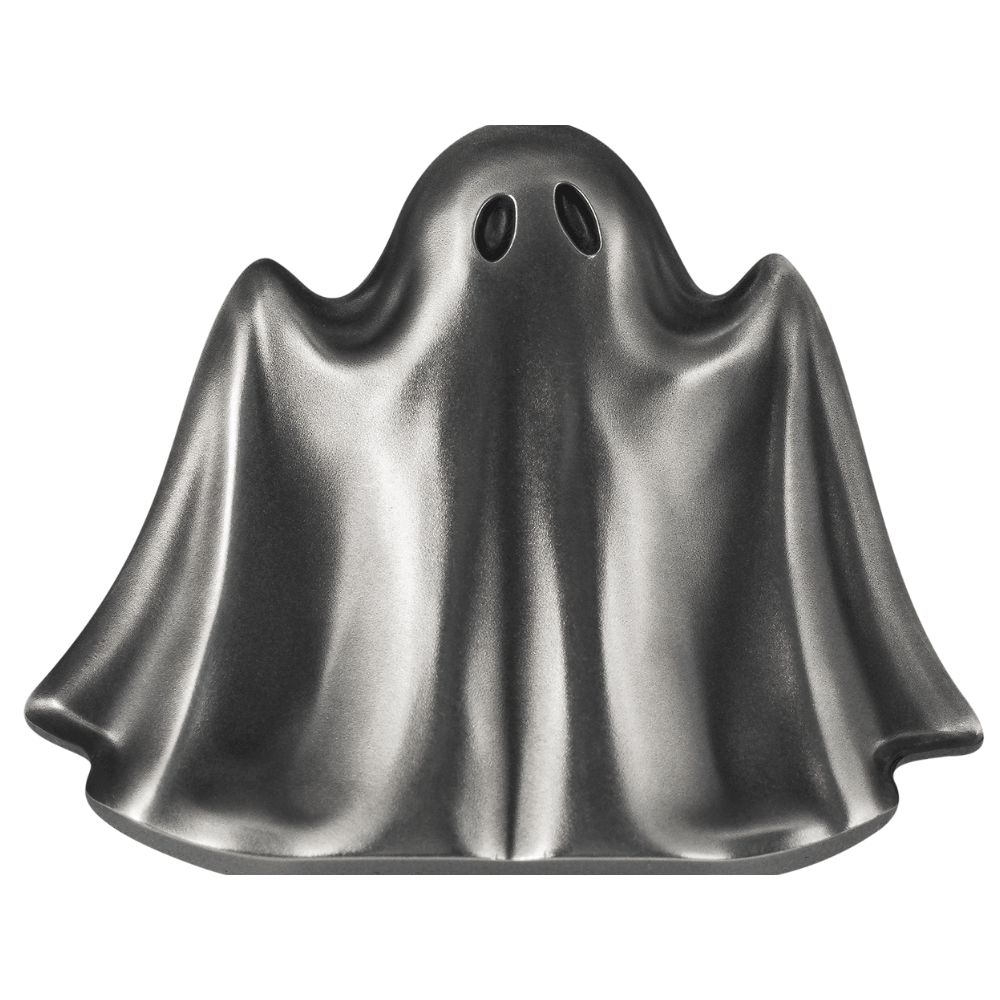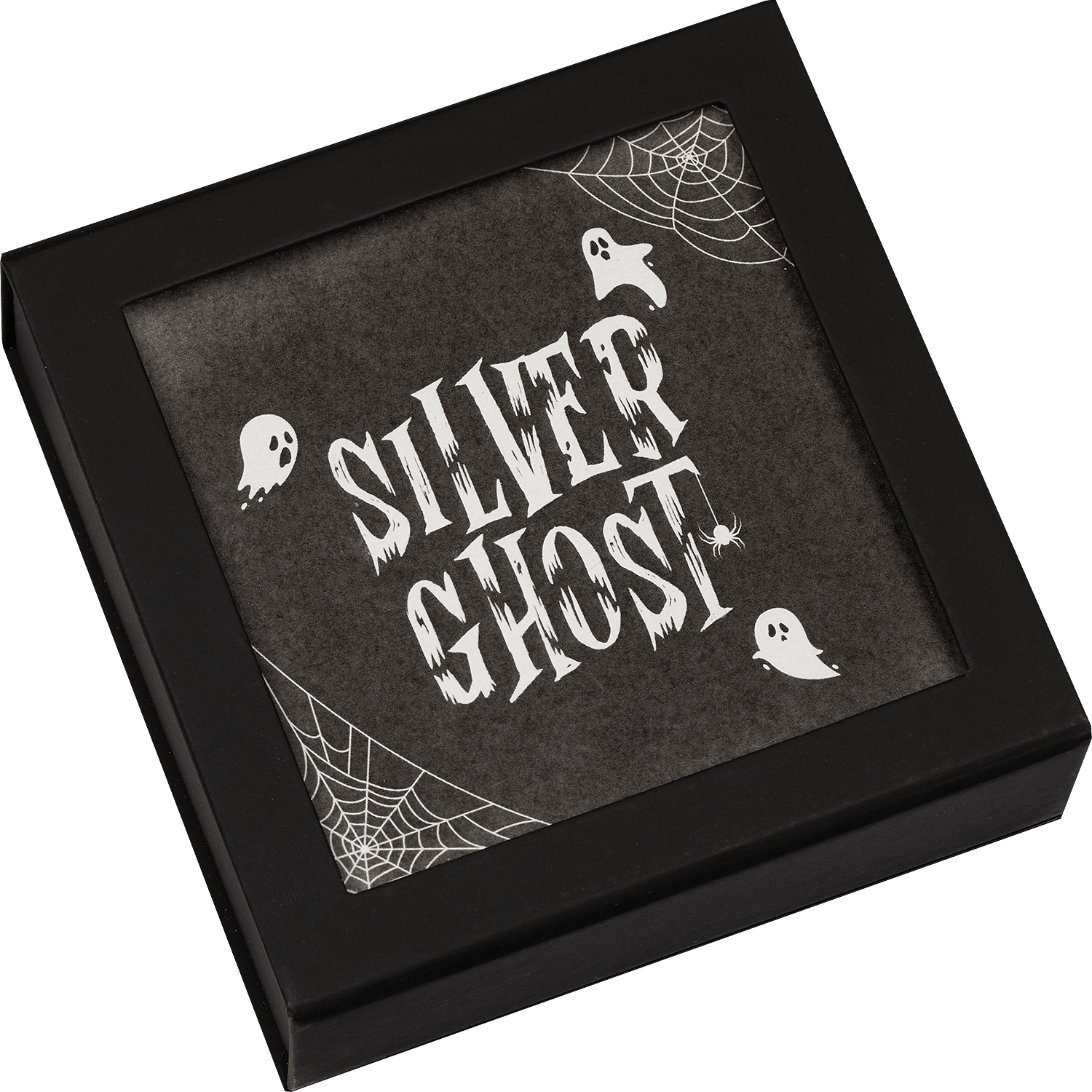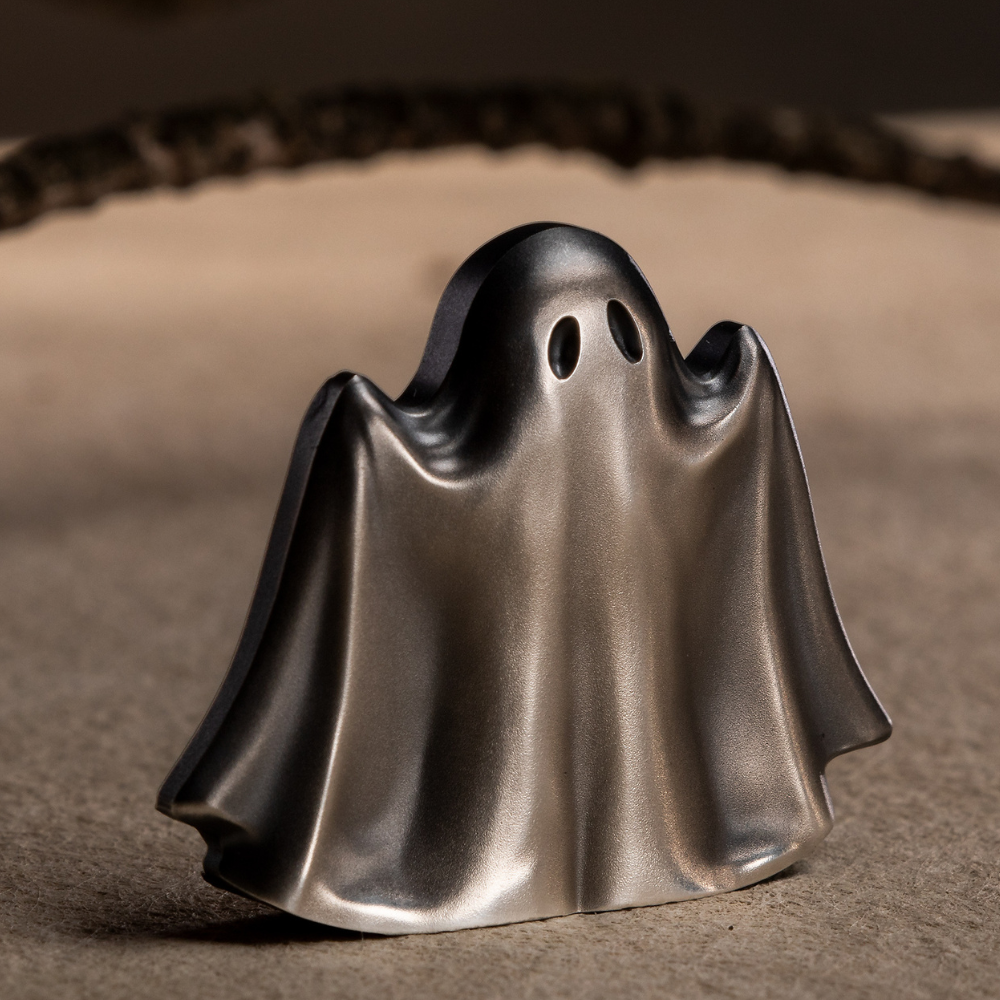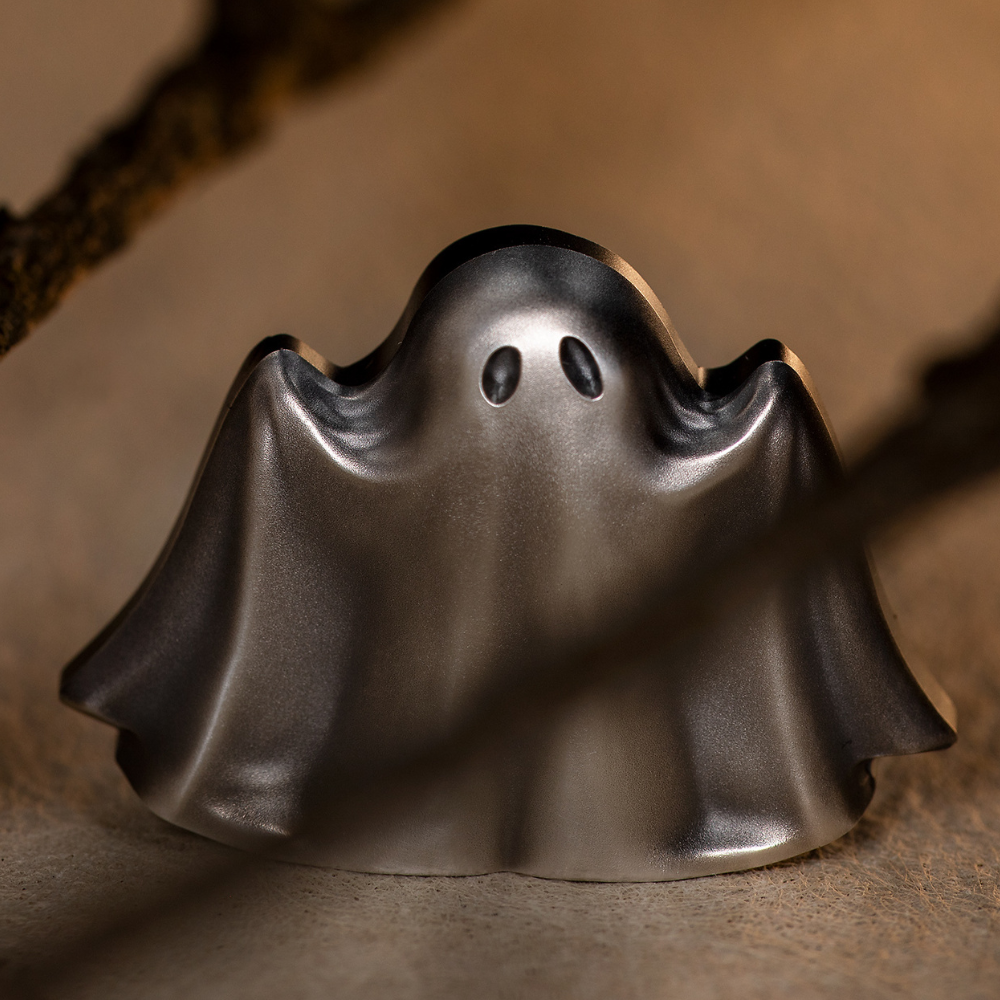 GHOST 1 Oz Silver Coin $5 Palau 2022
This beautiful 1 Oz Silver coin features a beautiful Ghost Shaped. The coin features the Smartminting technology, has a beautiful Ultra High Relief and an Antique Finish quality. It comes in a case, along with the Certificate of Authenticity. Limited mintage to 2500 pieces worldwide!
In stock
Embark on a nostalgic journey with the GHOST 1 Oz Silver Coin, a captivating addition to CIT's renowned silver charm series. Crafted with precision and innovation, these 3-D coins are struck using smartminting® technology, resulting in a remarkably sculpted appearance that brings childhood memories to life.
The Silver Ghost coin serves as a tribute to the beloved symbol of childhood mischief and imagination. Countless children have playfully draped themselves in white bed sheets, transforming into playful specters that utter a mischievous "boo!" to startle their parents and friends. This endearing character has also become a familiar presence in cartoons and various product promotions, capturing the hearts of audiences young and old. With its charming depiction, this coin evokes a sense of joy and wonder, reminding us of the timeless allure of childhood innocence.
On a deeper level, ghosts have long held a fascination in the realm of paranormal studies and discussions surrounding the afterlife. The ethereal nature of these spectral beings has sparked curiosity and contemplation about the existence of a spiritual realm and the possibility of communicating with the departed. The GHOST 1 Oz Silver Coin pays homage to these intriguing aspects, encapsulating the enigmatic allure of the supernatural.
Measuring approximately 35 mm in size, this coin boasts an antique finish that adds an air of mystique to its design. The antique patina enhances the intricate details and brings out the texture of the ghostly figure, giving it an aged and time-worn aesthetic. The clever use of smartminting® technology ensures that the coin possesses an ultra-high relief, allowing the ghost's form to emerge from the surface with stunning realism.
Limited to a mintage of 2500 pieces, the GHOST 1 Oz Silver Coin is a highly collectible treasure that combines artistry, nostalgia, and a touch of the supernatural. Whether you are a passionate coin collector or simply appreciate the enchantment of childhood memories, this coin is sure to delight and captivate. Embrace the magic and add a piece of whimsy to your collection with this exceptional silver coin.
smartminting©
The smartminting© technology is a ground-breaking advancement in contemporary numismatics that permits an unparalleled level of ultra-high relief, and it establishes novel benchmarks in the coin industry.
This technology enables the production of standard weight coins with larger diameters, while maintaining high relief height.

It also allows for coins with greatly reduced weight to maintain standard relief heights and permits coins with only slightly increased weight to exhibit high reliefs.