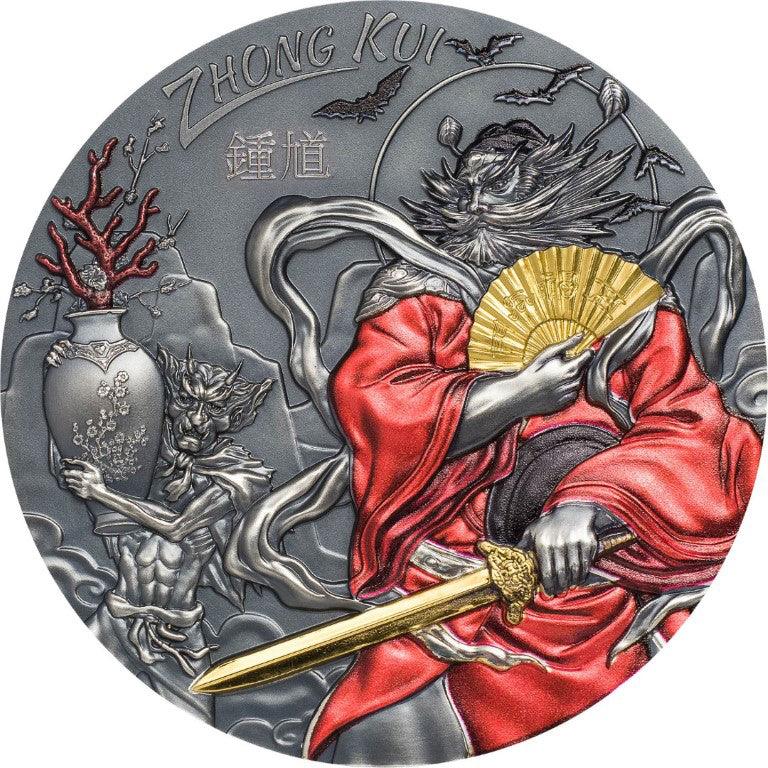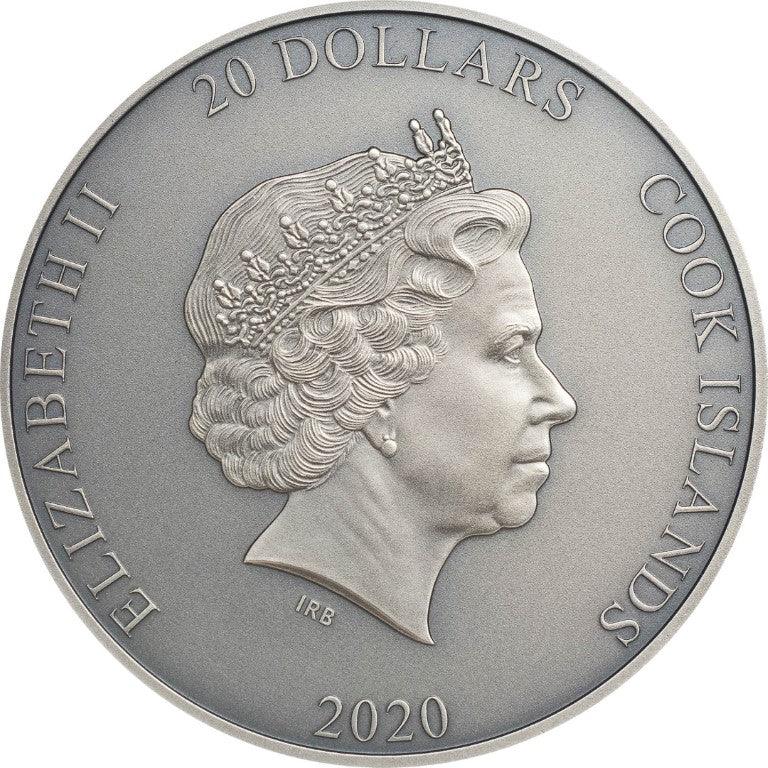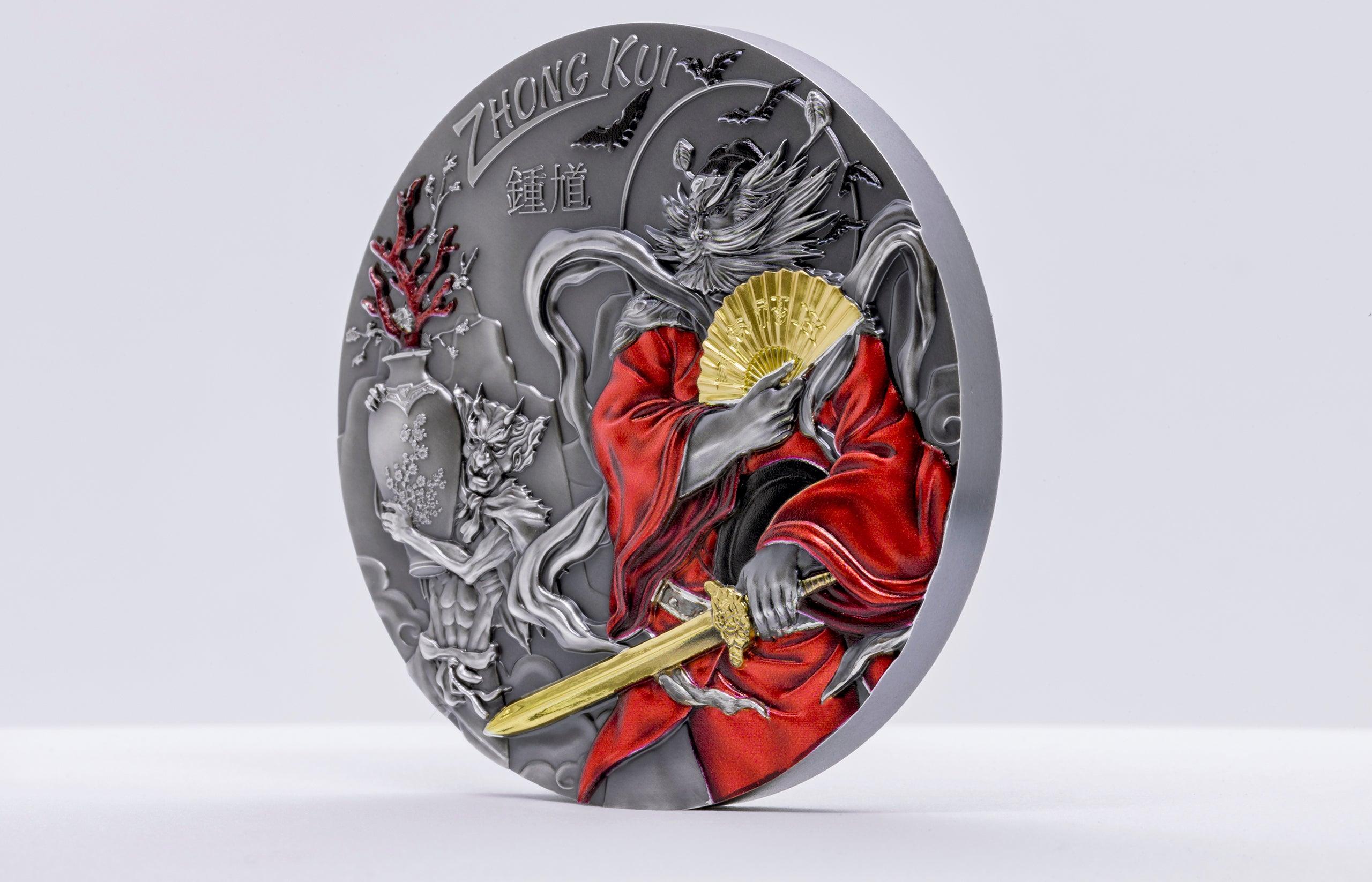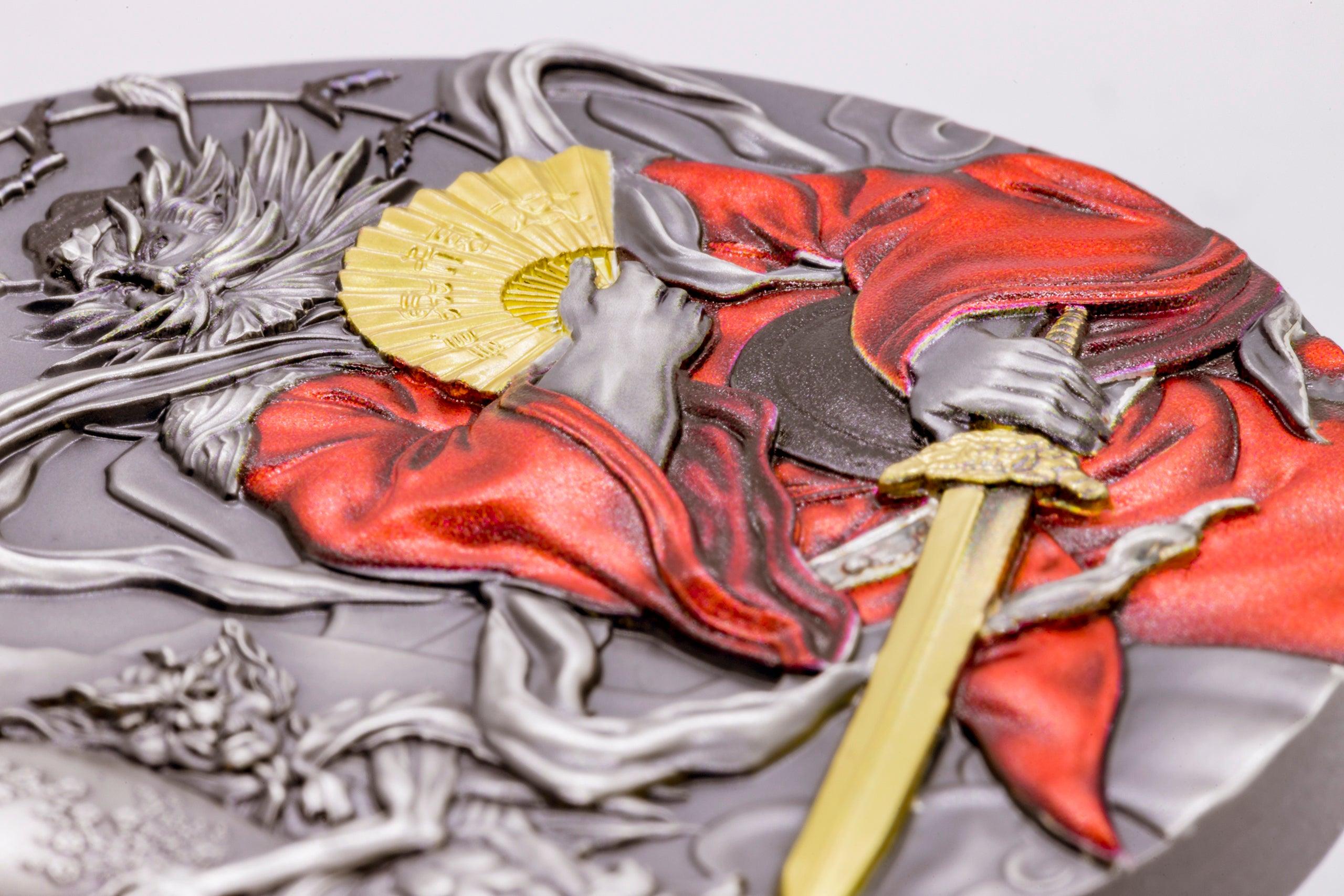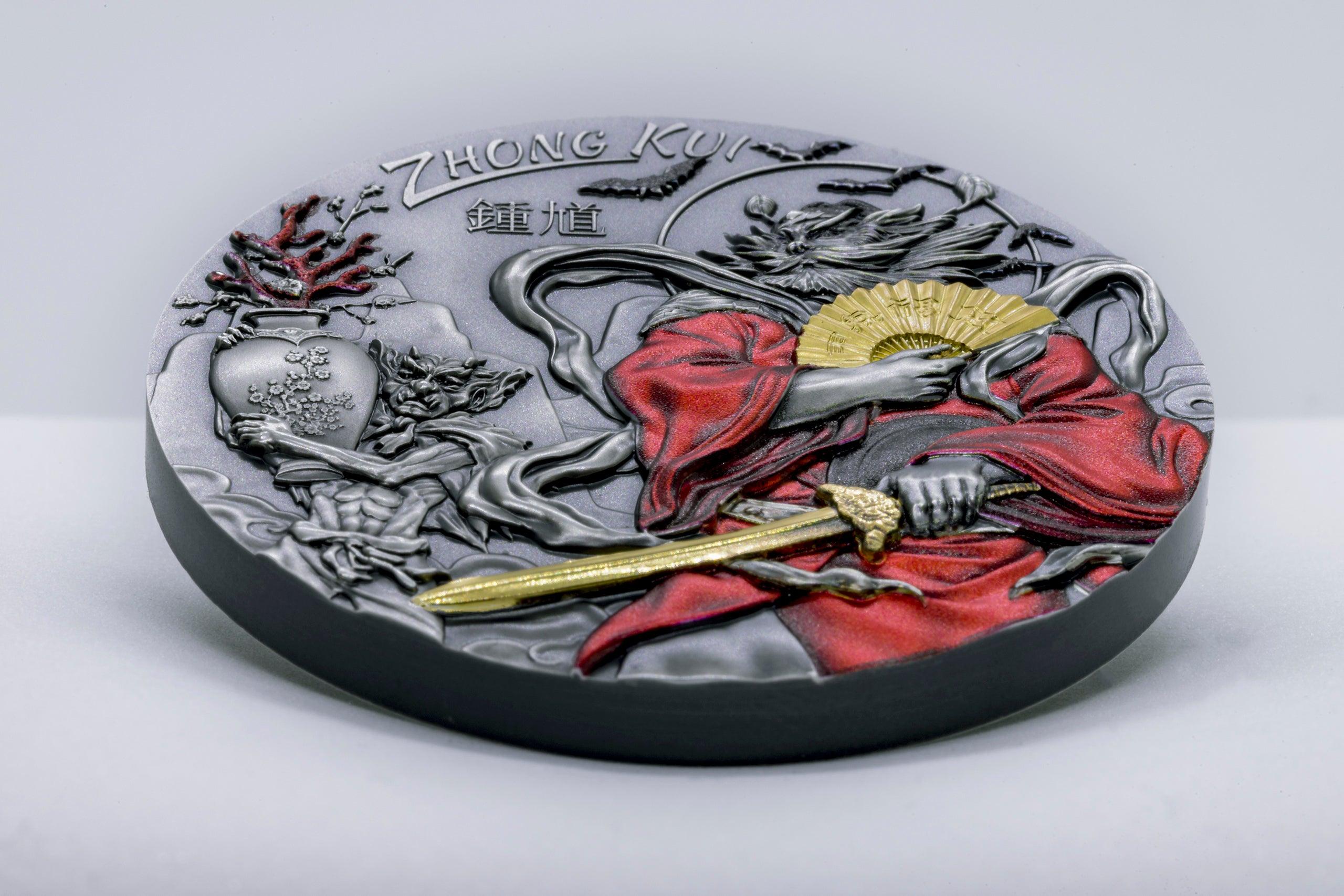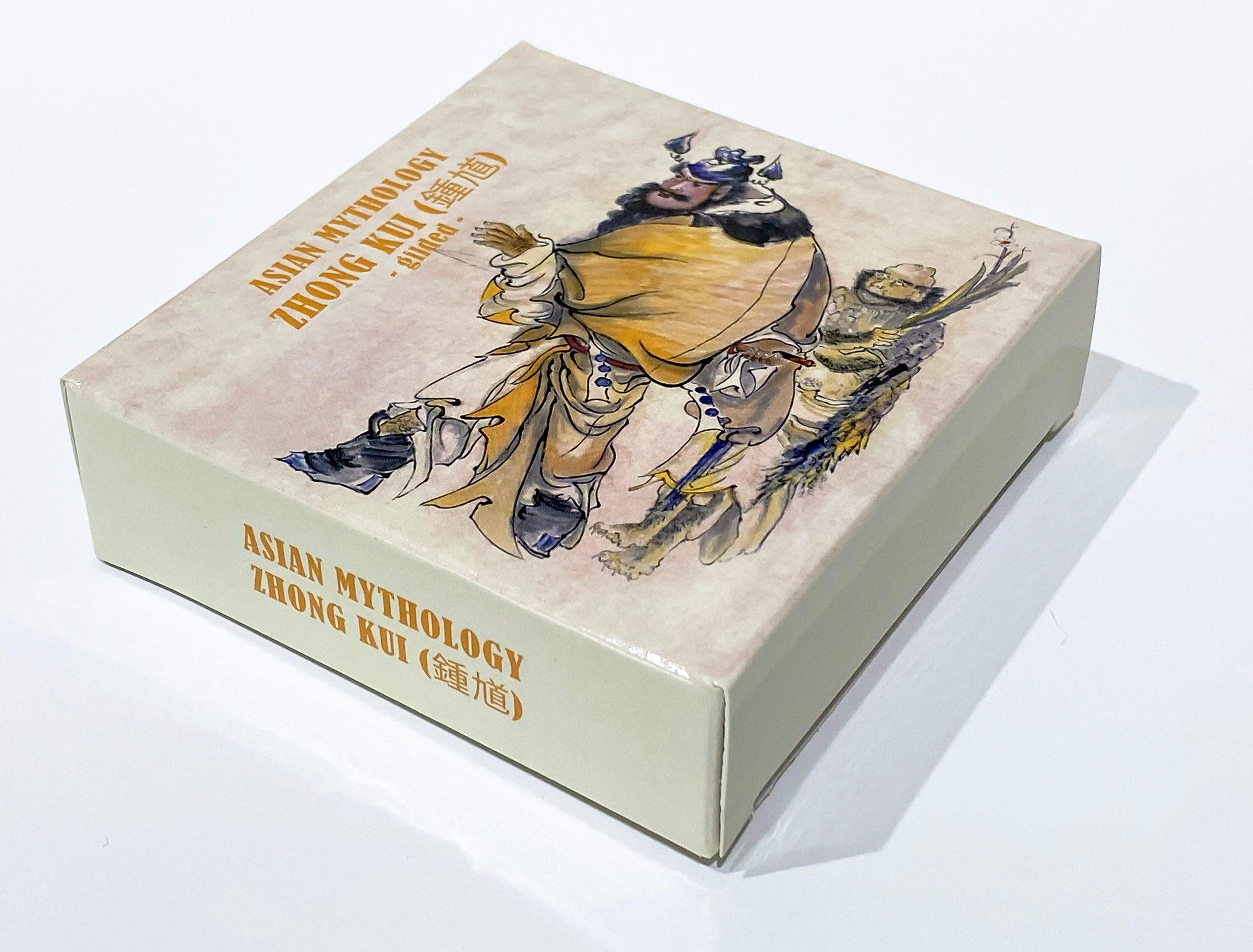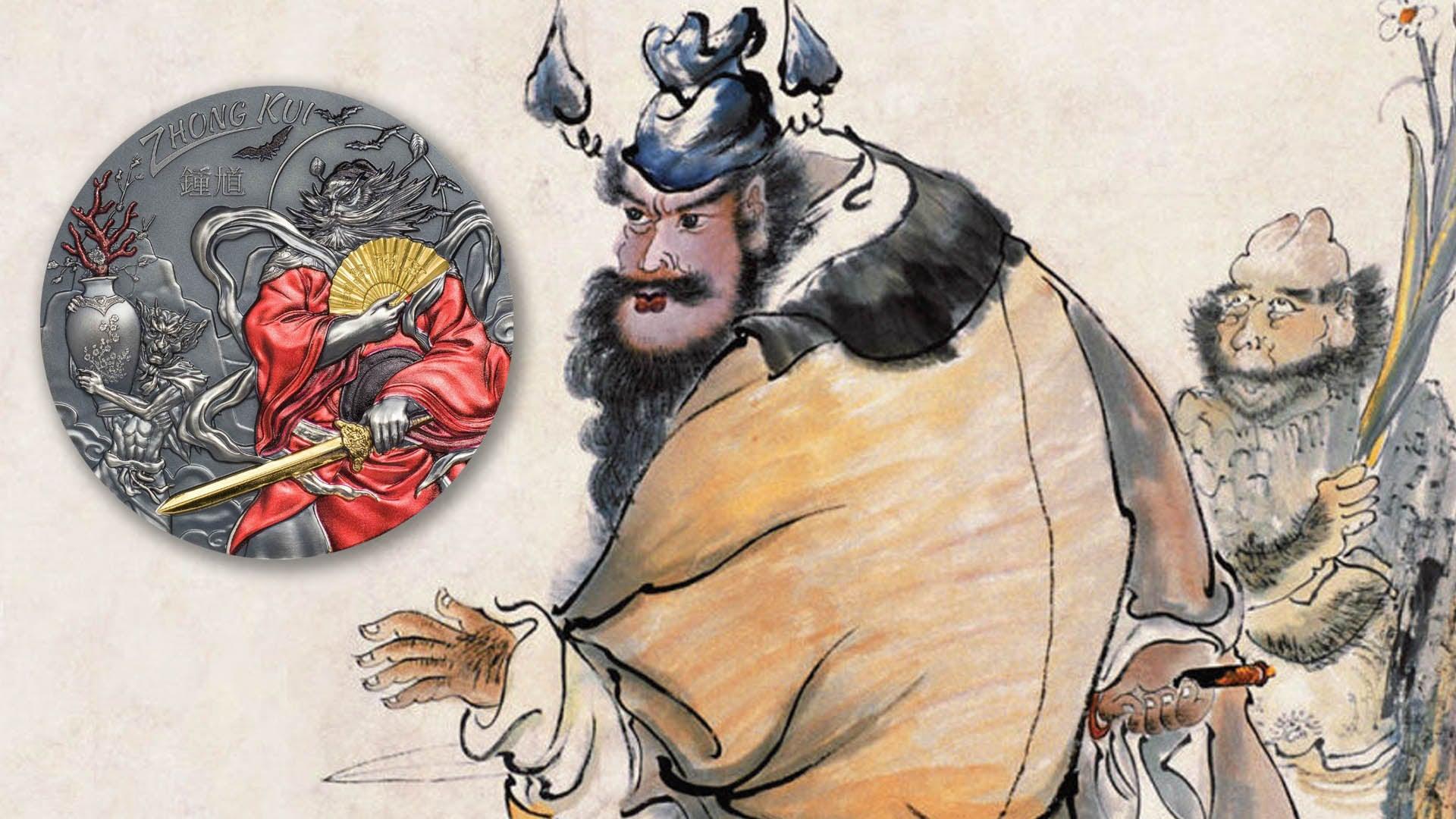 ZHONG KUI Gilded Asian Mythology 3 Oz Silver Coin $20 Cook Islands 2020
This 3 Oz Silver coin is part of the "Asian Mythology" series, dedicated to some of the most famous Asian mythological characters. In this edition – Zhong Kui. The coin features the Smartminting technology, has an Antique Finish quality with dark highlights and comes in a beautiful case, along with the Certificate of Authenticity. Limited mintage to only 99 pieces worldwide!
The 'Zhong Kui' coin is a remarkable addition to the 'Asian Mythology' series, capturing the essence of Chinese and Japanese mythology. The 3 oz pure .999 silver coin features a stunning ultra-high relief design using the latest Smartminting©️ technology. This unique coin has a distinctive antique finish with colored highlights, gold-plating, and a partial proof sword. With a limited mintage of just 99 pieces worldwide, it is a must-have for collectors.
The reverse of the coin shows the legendary Zhong Kui, who is famous for his fight against evil spirits and demons. He is depicted as a fierce warrior wearing traditional Chinese clothing, wielding a sword, and standing on a platform. The inscriptions "Zhong Kui" and "鍾馗" (his name in Chinese) are written alongside his figure, while a bat flying overhead brings good luck. Zhong Kui's helper is shown on the left holding a vase of coral, which is believed to protect against evil spirits.
The story behind Zhong Kui is fascinating and adds to the appeal of the coin. Zhong Kui was an accomplished scholar who was denied his rightful title because of his disfigured appearance. His subsequent suicide and divine judgment by the Chinese King of Hell, Yama, led to his appointment as the king of spirits. The design of the coin captures the spirit of the legend, and its intricate details make it a valuable and rare piece.
In conclusion, the 'Zhong Kui' coin is a stunning piece of art, capturing the essence of Chinese and Japanese mythology. Its unique features, including the ultra-high relief design, gold-plating, and colored highlights, make it an exceptional collector's item. With a limited mintage of just 99 pieces, this coin is a rare find and an excellent investment opportunity. Don't miss your chance to own this remarkable piece of history and add it to your collection today.